Great Stirrup Cay Cabanas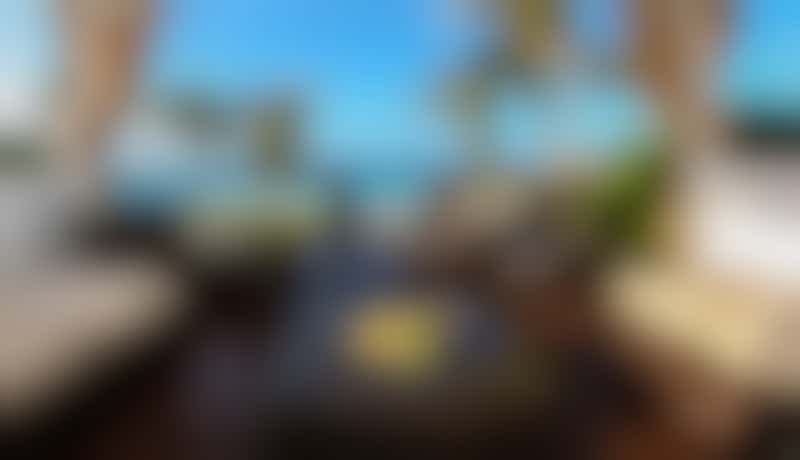 Cabanas on Great Stirrup Cay (Photo: Norwegian Cruise Line)
You'll have your choice of 22 Cabanas on the Cay: 10 large cabanas situated on Cabana Beach, next to the main beach area, and which can fit up to eight people; and 12 small cabanas, accommodating up to six people each on Fiesta Beach. Both beaches are available to the public and offer beach chairs closer to the water.
The cabanas are open-air style with an open wall facing the beach and windows on each side. You can pull the curtains closed for privacy. Inside, there's a ceiling fan, a cushioned sectional-style couch, a mini-refrigerator and a table. There are also electrical outlets for charging your electronics.
Your Great Stirrup Cay cabana will be stocked with towels, fresh fruit, chips and salsa, and bottled water, and you can order additional food and drinks to be delivered directly to your doorstep by a cabana attendant. A specialty cabana menu is available featuring items such as a charcuterie platter, a seafood platter with chilled shrimp and lobster, sushi, as well as beer, wine and bottle service.
Each cabana includes a deck in the front with landscaping surrounding it; each comes with a ramp entrance (though the cruise line notes that cabanas are not wheelchair accessible). There are lounge chairs and patio chairs on the deck for enjoying the sun. Behind the cabana, you'll find four floating mats for complimentary all-day use in the ocean and a private shower to rinse off, as well as your very own hammock.
Pricing is per cabana (not per person) and can vary based on your individual ship and itinerary, but daily rates start at $445 for the small cabanas and $495 for the large cabanas; fee includes a $50 credit for use toward food and beverages. You may add up to two additional people for an additional $30 per-person charge, for a maximum of eight people in the small cabanas and 10 in the large cabanas.
With your cabana reservation, your party will receive priority tender tickets, which allow you to disembark the ship quickly so that you can maximize your beach time. NCL used to offer tram service for transporting cruisers from the tender point to their cabanas, but currently it is not offering that service.
---