The phrase "on a slow boat to China" was popularized by the Broadway composer Frank Loesser in the 1940s, and it's hard to think of a better way to experience the Yangtze region -- the cradle of ancient Chinese civilization -- than with a cruise along the river of the same name.
The Yangtze River rises in the Tibet Plateau and flows east across the entire width of China until it empties into the East China Sea near Shanghai. At 3,915 miles, it's Asia's largest river (much longer than the region's other oft-cruised waterways, the Mekong River and Irrawaddy River) and the third-longest river in the world, after the Nile and Amazon. Historically, it has marked the division between north and south China.
A cruise along this mighty river in a country that was closed to the outside world for centuries is a real voyage of discovery. China began to develop its tourism industry in the late 1970s, and to many outsiders it's still a land shrouded in mystery, making it an exciting and fascinating destination for even the most seasoned travelers.
Most "cruisetour" itineraries also include a land-based stay, typically in Beijing, Xian and Shanghai, which provides a total contrast between vibrant modern cities and secluded rural areas. One day you'll be watching a dizzying acrobatic performance in a modern theater, shopping in designer malls and visiting major museums; the next, you'll be passing towns and villages dotted with temples and pagodas, and haggling in small markets for silks, embroidery and intricate wooden carvings.
The most dramatic part of the river is the 120-plus-mile Three Gorges region, boasting spectacular landscapes with misty mountains, sheer gorges, lush bamboo groves and serene riverbanks. A tour of the Three Gorges Dam -- which is 610 feet high and runs 1.3 miles from bank to bank -- gives you the opportunity to marvel at the immensity of one of the world's largest engineering projects. Your ship will take approximately four hours to pass through the five-level lock.
The sheer size of the Yangtze River means it doesn't have many of the same restrictions found on European rivers, such as low bridges or significant changes in water levels that can affect itineraries. This means ships are generally larger than European river vessels and can accommodate extra amenities, such as stateroom balconies, shops, spas, gyms and/or Internet cafes.
During the course of your cruisetour on land and by boat, you'll discover an array of totally unique experiences, from sampling Peking duck made the traditional way (each bird is carved into 120 precise pieces) to tours around jade and silk carpet factories, where you'll see craftsmen and women at work. During a night at the Chinese opera, exquisitely costumed performers "sing" (to the uninitiated it's not exactly tuneful), act and perform acrobatics. Even if some of these things are not to your personal taste, the country's diverse historic, cultural and culinary treasures will leave memories that last a lifetime.
Best Time for Yangtze River Cruises
The main Yangtze cruise season is April to October, although some lines operate outside these months. The weather is most comfortable in spring (April and May) and autumn (September and October).
Yangtze River Cruise Lines
Major players on the Yangtze are Avalon Waterways, Grand Circle Cruise Line, Uniworld, Tauck, Victoria Cruises, Sanctuary Retreats, Abercrombie & Kent and Viking River Cruises.
Yangtze River Cruise Itineraries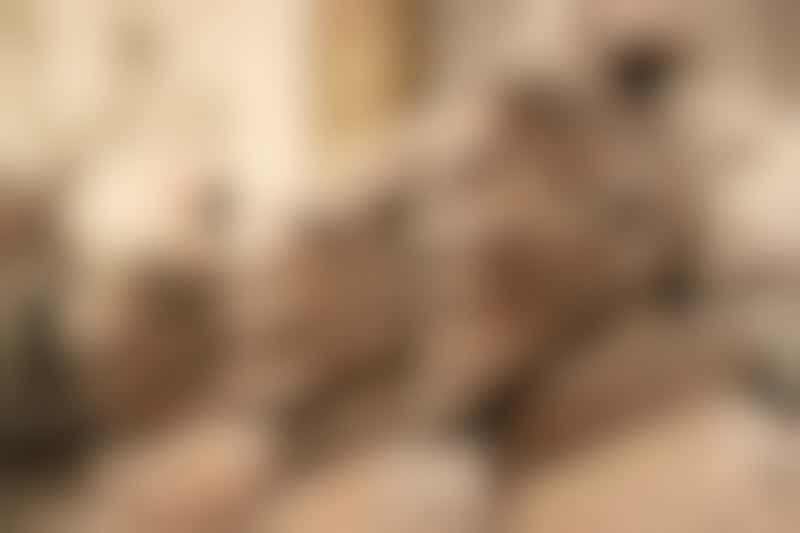 The terracotta warriors of Xian, China (Photo: Lukas Hlavac/Shutterstock)
A typical China cruise will be paired with a land-based stay and the choice of buying an inclusive tour with flights or arranging your own. Itineraries range from three-night cruise-only trips (usually sailing between Chongqing and Yichang, with a stop at the Three Gorges Dam) to eight- to 20-night comprehensive cruisetours, inclusive of overnight hotel stays in Shanghai, Beijing and Xian. Other itinerary variations might incorporate spots like Lijiang, Guilin, Chengdu, Hong Kong or Lhasa in Tibet. Some lines also offer the option of pre- and post-cruise extensions in other Chinese destinations (Hong Kong, Guilin and more) or further afield in Asia.
The river cruise itself is typically just a short part of the entire cruisetour itinerary, with time on the river only encompassing three to five nights  (sailing between Chongqing and Yichang, or Chongqing and Wuhan). Mostly all itineraries include an excursion into the Lesser Three Gorges region and a stop at the Three Gorges Dam site; itineraries may also feature a visit to the Shibaozhai Temple; the pandas at the Chongqing Zoo; a primary school; the "ghost city" of Fengdu; or the Hubei Provincial Museum, with its cultural relics and ancient instruments.
Note that cruise lines typically charter ships from Chinese companies. On Avalon and Uniworld sailings, guests sail aboard the partially chartered 398-passenger Century Legend or Century Paragon (operated by Century Cruises). Viking leases the 256-guest Viking Emerald from Century, exclusively for Viking guests. Tauck, Sanctuary Retreats and Abercrombie & Kent run their Yangtze sailings aboard the intimate, upscale 124-passenger Yangzi Explorer, operated by Orient Royal Cruise in partnership with Abercrombie & Kent. Grand Circle Cruise Line charters a couple of 208- to 378-passenger ships from Victoria Cruises, the only American cruise line to own and operate its own vessels on the waterway. (They have seven vessels in their fleet, with capacity for 198 to 378 passengers.)
For cruise-only options, Victoria Cruises and luxury Sanctuary Retreats offer three- or four-night sailings between Chongqing and Yichang. Victoria offers some longer cruise-only variations, too, including a seven-night sailing roundtrip from Chongqing (the ship turns around in Yichang), and a six- or eight-night sailing between Chongqing and Shanghai.
For most travelers, however, China is a once-in-a-lifetime experience. If time and budget allow, it is well worth opting for a longer combined cruise-and-land itinerary to get the most from your trip. Shanghai is China's most modern and cosmopolitan city, and Xian and Beijing are the gateways to the unforgettable sights of the Terracotta Army and Great Wall of China, respectively.
Yangtze River Cruise Port Highlights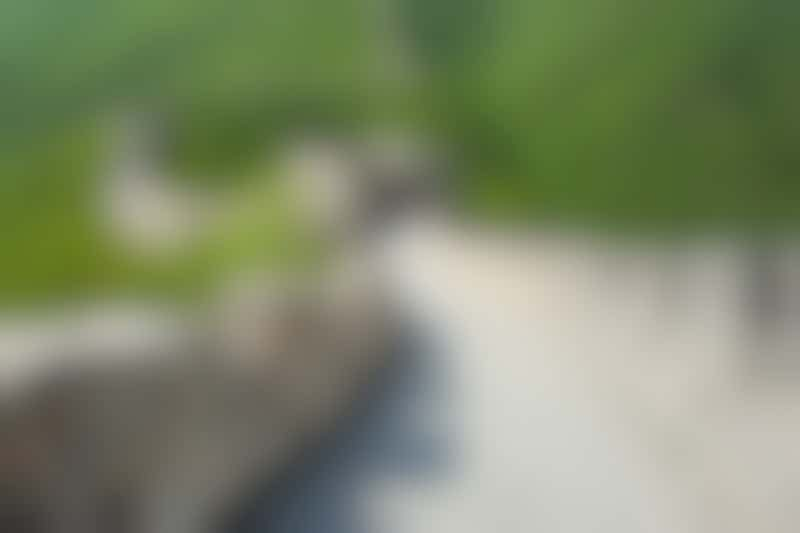 Great Wall of China (Photo: Hung Chung Chih/Shutterstock)
School visit: Some cruise lines, including Viking and Grand Circle, support local schools, and a trip to one of the classrooms is as memorable as any of the big sights. After watching a charming song and dance show, you'll spend time with a class and get caught up in the infectious enthusiasm of the youngsters as they ask for your autograph and expect you to put on an impromptu show. (Our rendition of "Jingle Bells" was a poor relation to their performance but still a big hit.)
Three Gorges Dam: It took 17 years and more than an estimated $28 billion to build the world's largest dam. While it's a mighty feat of construction, the Three Gorges Dam was also controversial, as it controlled flooding on the Yangtze while drowning towns and archaeological sites, and displacing more than 1.3 million people. A tour gives an overview of the dam, locks and hydroelectric power station (the largest in the world), as well as insight into the pros and cons of China's largest construction project since the Great Wall. Sailing through the five-step lock adjacent to the dam is another highlight of any Yangtze River cruise.
Lesser Three Gorges: Passengers leave their cruise ships and board smaller vessels to sail through the narrow, breathtaking Lesser Three Gorges region, lined by sheer cliffs and mountains. Bring binoculars for a chance to get a close-up view of the hanging coffins of the ancient Ba people that cling to the rock face, along with the ancient cliffside plank road and perhaps the monkeys that inhabit the banks.
Shibaozhai Temple: The dramatic 12-story, red Shibaozhai Temple is described as "the Pearl of the Yangtze." It was built in 1650, and legend has it that the higher you ascend, the more your prayers will be answered. It's also worth clambering up the steep steps for the panoramic views over the river and surrounding countryside.
Fengdu: China's ancient "Ghost City" near Ming Mountain is known for its Taoist, Buddhist and Confucianist ties to spirits and the afterlife, and has the temples and statuary to prove it to visitors. Due to flooding from the Three Gorges Dam project, most of the mystical riverfront city has since been relocated to higher ground, though happily not all of the historic sections were submerged.
Chongqing Zoo: If you want to see pandas, this is a good place to see them. The best time to take photos is in the morning, when they're fed and munch their way through piles of bamboo. Housed in separate enclosures, the pandas are undoubtedly the stars of the show, but it's not the best of zoos, and the cages and enclosures of other animals are far from perfect.
Hubei Provincial Museum: This delightful museum in Wuhan showcases an exhibition of cultural and historic relics including the contents of the circa-433 BC tomb of Marquis Yi of Zeng, with its fascinating assortment of ancient musical instruments. Hear the chimes of the ancient bronze bells and other instruments reenacted in a memorable musical performance in the adjacent hall.
Other Land-Based Cruisetour Highlights
Terracotta Army: Included on itineraries that visit Xian, this extraordinary archaeological site will take your breath away with its magnitude. Created by Emperor Qin Shi Huang to protect him in the afterlife, the 6,000-plus life-size warriors -- all with different faces -- and horses were hidden from the world for more than 2,000 years until they were unearthed by Xian farmers in 1974.
Great Wall: Trips to the Great Wall are generally included in the Beijing segment of the trip; the section in the Badaling Hills is particularly well preserved, and wide enough for 10 people to walk along side-by-side. Symbolizing China's isolation from the rest of the world, the wall was begun more than 2,000 years ago, during the Qin dynasty, and once stretched for more than 6,200 miles. (Incidentally, it's an urban myth that the wall can be seen from space.)
Tiananmen Square and the Forbidden City: Another Chinese record-breaker is the vast 100-acre expanse of Beijing's Tiananmen Square, the world's largest public square and gateway to the Forbidden City, China's biggest and best-preserved group of ancient buildings. So-called because it was out of bounds to commoners for 500 years, the Forbidden City palace complex was home to two dynasties of emperors -- the Ming and the Qing -- who rarely strayed beyond its walls.
Beijing's Hutongs: The most atmospheric sections of sprawling Beijing are its transporting – and, sadly, fast-disappearing -- "hutong" districts. Most cruisetour itineraries incorporate a rickshaw ride through these narrow and historic residential lanes, along with a family-hosted visit  (usually for tea or for lunch) to one of the single-story courtyard houses.
Shanghai's Acrobats: Chinese entertainment doesn't get more wow-factor than this. Shanghai's daring acrobatic troupes offer nonstop, gravity-defying entertainment that is sure to leave your jaw on the floor.
Yangtze River Cruise Tips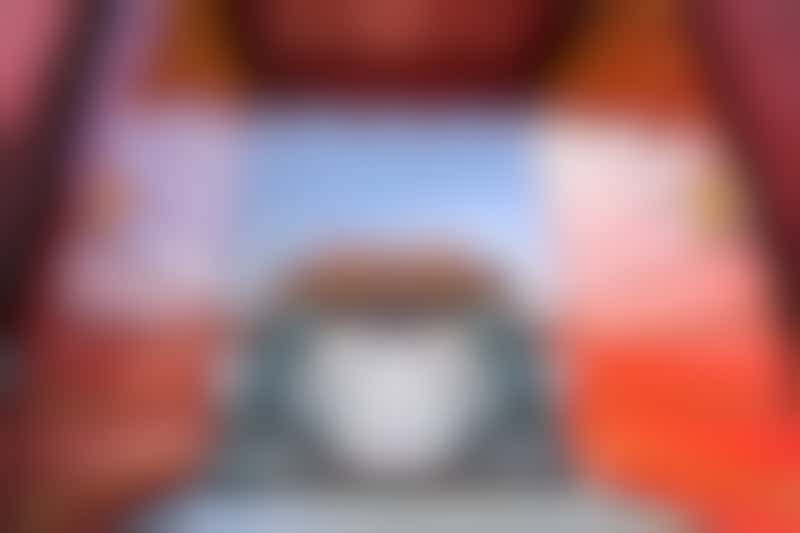 Entrance to the Forbidden City (Photo: Hung Chung Chih/Shutterstock)
Tourist Visa: Everyone visiting China requires a prepaid that must be obtained from your local Chinese embassy prior to arrival. Your passport must possess at least two blank pages and have at least six months to run. The visa form, which also requires a passport photo, is relatively simple to complete, and cruise lines provide helplines for anyone needing assistance. They can also direct passengers to specialist agencies that will submit applications and passports to the embassy for processing. In China, the cruise line will take care of any immigration and passport requirements.
Shore Excursions: are typically longer and often more challenging than tours on European cruise ships, and a moderate level of fitness is required, as terrain can be rugged and uneven. While passengers can easily opt out of the included excursions on the river cruise element, this is harder to do during the fast-moving, land-based segments of the cruisetour; in some cases, it's impossible, with the only option being to stay on the coach or find a cafe to while away the time. Wheelchair users and anyone with mobility issues would find this type of cruise challenging.
Cultural Differences: Not surprisingly, there are quite a few, so it's best to be prepared and know what to expect. While Beijing and Shanghai are sophisticated, wealthy cities, you might see limbless beggars dragging themselves along the pavements, as many station themselves outside tourist hotels and attractions. There are similar sights in rural China, parts of which are very poor and where you'll see women washing clothes in rivers. Smoking is widespread, and snorting and spitting in the street are commonplace.
Harmless Attention: Outside the main cities, Westerners are often viewed as a novelty, and you may find yourself the focus of harmless attention, including pointing and giggling. You might even have your photograph taken. Conversely, don't point your own camera at anyone who looks official or try to take close-up photos of soldiers, such as the ones patrolling Beijing's Tiananmen Square.
Toilets: Tour guides always do their best to find western-style toilets for comfort breaks. But traditional Chinese toilets are of the squat variety, and these often outnumber the western cubicles, leading to long queues of Western women too squeamish to squat. Squat toilets are actually more hygienic than you think, and you get used to them quickly. Helpful hint: If you must use a Western toilet, many public restrooms will have one or two in the farthest stalls. It's also a good idea to take your own toilet tissue when you're out and about.
Food: Western food is always available on cruise ships, but on land-based excursions you will be served Chinese food in local restaurants. Instead of individual courses, an array of dishes will usually be brought to the table and put on a glass-topped, rotating lazy Susan so you can help yourself to what you want. If you can't get the hang of chopsticks, knives and forks will usually be provided. These restaurants are used to catering to tourists, and much of the food will resemble the Chinese food you get at home. However, visitors who take in some of the local markets may be distressed to see tanks and boxes crammed full of live sea horses, scorpions, crickets and snakes -- to name just a few of the critters you might see -- which are often cooked in front of customers at food stands.
Currency: The Chinese currency is the renminbi (RMB), and the basic unit is the yuan. While large stores take credit cards, you'll need cash to buy souvenirs in smaller shops and markets. ATMs are widespread in major cities but very limited or nonexistent in smaller towns along the Yangtze River, so it's advisable to obtain cash before embarkation. U.S. dollars, sterling and other currencies can often be exchanged in hotels. They all offer the same standardized rate, so there's no need to shop around for the best deal. Onboard accounts, including gratuities, can be settled with all major credit cards. However, cash is needed for gratuities for local guides and drivers.
Souvenirs: On excursions, there are plenty of opportunities to pick up cheap and colorful souvenirs from stalls and street vendors, and many enterprising traders set up shop next to ships and coach departure points. Bargaining for a cheaper deal is all part of the process; start by offering a third of the asking price (you can write it down if there is a language barrier). If you haven't got yuan, they will happily accept dollars.
---