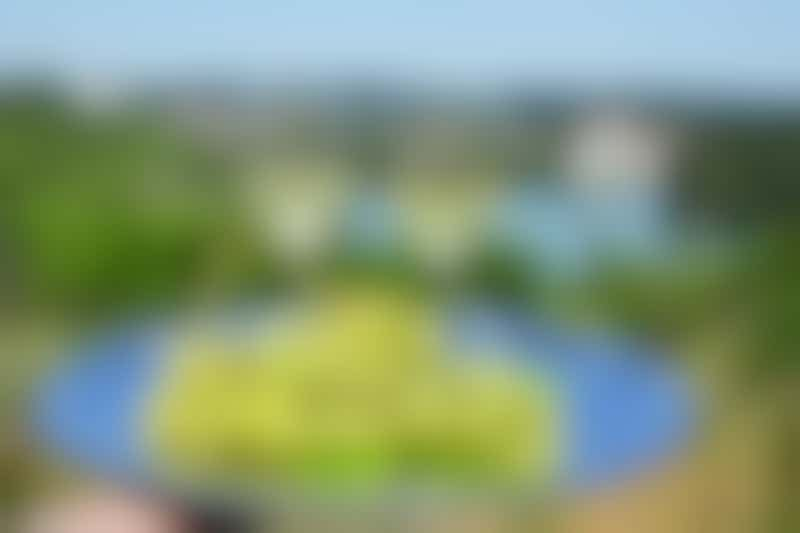 Wine on the Rhine River (photo: Alexander Chaikin/Shutterstock.com)
Love wine? Then put a cruise on the Rhine River on your radar. The itinerary, which usually begins in Switzerland and winds its way to Amsterdam (or vice versa), takes passengers through some of Europe's most famed vineyards and growing regions.
While no one gets on a riverboat to party, wine does play a central role on a Rhine River cruise. Most cruise lines have wine tastings onboard and many have excursions to vineyards and tasting rooms as tour options. On the majority of Rhine River cruises, wine and beer is included with lunch and dinner, and the ship usually goes out of its way to provide some regional choices. And best of all, most river cruise lines allow you to bring bottles back onboard, so you can have a glass of local wine on the Rhine while you relax on your balcony or look out the large picture windows.
Below is our guide of what to drink where along the Rhine.
Basel: With German, Italian and French influences, Swiss cuisine is much more delicious than you think (from a country that concentrates on chocolate and cheese, it can't be that bad). Cut through the heaviness of raclette (melted cheese) and rosti (potato pancakes) with riesling-sylvaner, a crisp light-bodied wine that's made from Muller-Thurgau grapes grown in the region.
Breisach: This German town is the jumping-off point for Bavaria, where beer rules the roost. While brands abound, look for Rothaus, a local brew that has become a bit of a cult throughout the country. Part of the Rothaus mystique is its origin; the drink comes from a state-owned brewery that's part of the St. Blasien monastery, founded in 1791. As with all German beers that are governed by the country's "beer purity" rules, Rothaus has only four ingredients: water, hops, malt and yeast. Get a glass -- "grosse" means large -- and Prost away!
Strasbourg: Although not as well known as Bordeaux or Burgundy, the French region of Alsace has been a powerhouse in winemaking for centuries. Aromatic Gewürztraminer rules the vineyards here, along with pinot gris, Muscat and riesling. If you think the latter is synonymous with sweet, you'll be surprised in Strasbourg; Alsatian rieslings are dry and meant to pair with food. All of the varietals taste delicious when paired with regional dishes like foie gras (go off dry for this); tarte flambee (thin pizza-like tart with onions); quiche Lorraine and smelly French cheeses.
Heidelberg: OK, Heidelberg isn't technically on the Rhine. But the university town is on most Rhine itineraries, and it's particularly charming during the Christmas market season. The drink of choice during the chilly holiday months is gluhwein, hot red wine that's mulled with cloves, cinnamon and other spices. Here's a tip: If you don't want to keep the souvenir mug, you can return it to the stand and receive a few euros back.
Rudesheim: You're in the heart of Rhine River wine country here, but if you visit one of this adorable town's many coffee shops, it's Rudesheimer kaffee that will tempt your tastebuds. The alcoholic coffee is made with sugar cubes and Asbach Uralt, a German brandy that is then flambeed as it's served (in a special coffee cup). A garnish of thick whipped cream sweetened with vanilla sugar and chocolate flakes finishes the concoction. Yum!
Koblenz: Located where "Father Rhine" and "Mother Moselle" meet, Koblenz is strewn with weinstube (the grape version of a beer garden), testimony to the importance that wine has in the area. Riesling is king here, found in all ranges of sweetness. Our tip: start your meal with the driest and then work your way to late harvest, which can easily substitute for your dessert.
Cologne: This is another German city where, while the wine is excellent, it's the beer that gets your attention. Kolsch is a top-fermented type that's brewed solely in Cologne (within 31 miles of the city or it can't bear the name), and served in tall slender glasses instead of steins, most times directly from the barrel. It's light, refreshing and the locals are justly proud; speak a German phrase or two in a pub and don't be surprised if you get a glass on the house.
Amsterdam: Our first spirit makes the list, at the last stop (although keep in mind that many itineraries board here). Jenever, also known as genever, is a distilled juniper-flavored liquor that dates back to the 1600s when it was originally sold as medicine; it's touted as being the inspiration for gin. Old jenever is aged, often in wood, which gives it a smoky flavor similar to whiskey. Young jenever is served at room temperature, occasionally with some sugar and a tiny spoon to stir.