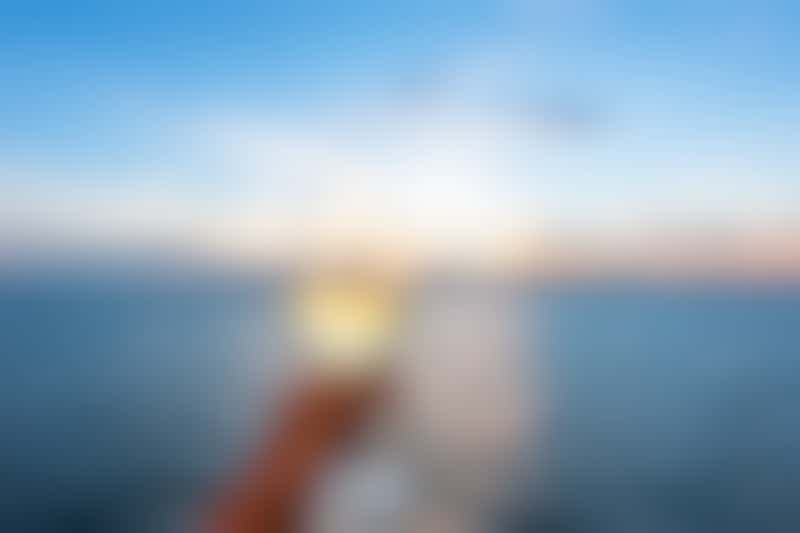 Wine onboard UnCruise's Safari Voyager (Photo: Cruise Critic)
I don't drink cocktails. Do cruise ships have wine onboard?
Yes, cruise ships serve wine onboard. While luxury and premium cruise lines sometimes include some wine in the fare, all wine costs extra on mainstream ships. You can buy it at most, although not all, bars onboard, as well as from your waiter at lunch and dinner. In general, you are likely to find sparkling wine (including Champagne), white wine (usually sauvignon blanc and chardonnay) and red wine (usually merlot, pinot noir and cabernet sauvignon) from the U.S. and other countries. Some cruise lines also sell dessert wines, as well as port. A general rule of thumb is that the more upscale the cruise line, the more varietals it will offer.
---
How much does a glass of wine usually cost onboard? What about a bottle?
Wines range in price, depending on the quality. You might pay as little as $6 for a "house" white or red, or as much as $18 to $20 for a glass of a well-rated wine from a known vineyard. Bottles of wine might start at $25 to $30 for a basic varietal like pinot grigio or merlot and go up to several hundred dollars, depending on quality. In general, expect a markup similar to restaurants -- about two or three times what you'd pay in a wine store on land.
---
How can I find out which wines my ship will have onboard?
It can be surprisingly hard to find this information. Because wines can change from sailing to sailing, cruise lines usually don't publish their wine lists online. In the Cruise Critic forums, passengers often upload photos of wine lists, both by the glass and by the bottle. Sending an email to the cruise line might also elicit information.
---
Are wines included in a drink package? If so, how do I find out which ones?
A limited number of wines by the glass are included in most drink packages. Included wines are chosen based on price. For example, in a basic drink package, glasses of wine up to $6 to $8 might be covered. A premium drink package might allow for wines that cost up to $12 or $15.
To find out whether the drink package includes the wines you like, you'll have to find out which wines the ship has and how much they cost. As we noted above, this can be difficult, as the cruise lines don't publicize their wine lists online. Send an email to your cruise line and check Cruise Critic forums for recent prices.
---
Can I buy a drink package that only covers wine?
Not by the glass. However, many cruise lines have discounts on wines by the bottle, if you buy a package. Package prices are set by the number of bottles -- usually ranging from three to seven -- as well as the quality; the gratuity might or might not be included (read the fine print before you buy). If you don't finish your bottle, your waiter will store it for you until the following night.
---
My cruise line says that wine is included in the fare. Is that all wines onboard or just certain ones? How do I find out?
Most luxury cruise lines, such as Crystal, Regent, Silversea and Seabourn, and some ultra-premium cruise lines such as Azamara and Viking Ocean, include some wine in the fare. (On Viking, for example, wine is available at lunch and dinner only.) The number of wines that are included depend on the line; usually, you'll have more choice of varietals on luxury lines. Luxury lines also give passengers the option of having wine placed in the in-room bar, free of charge.
Despite making complimentary wine available, luxury and premium cruise lines are often still cagey about releasing the names of the vineyards and vintages available. The reason is the same as the one given by mainstream lines: Wines onboard often change frequently, so it's impossible to release specifics. Your best option is to send an email to your cruise line (or butler, if you're on a luxury line) and check Cruise Critic for recent prices.
---
I'm going on a luxury cruise. I don't like any of the wines on the included list. Are there others?
Luxury and upscale cruise lines sell bottles of wine beyond the included list that go from $40 to several thousand dollars. If you're picky about your wine and think you'll be buying from the extra list during your trip, it's worth dropping a note to your cruise line and connecting with the sommelier to get specifics of what's available. With enough notice, a cruise line might stock something you like!
---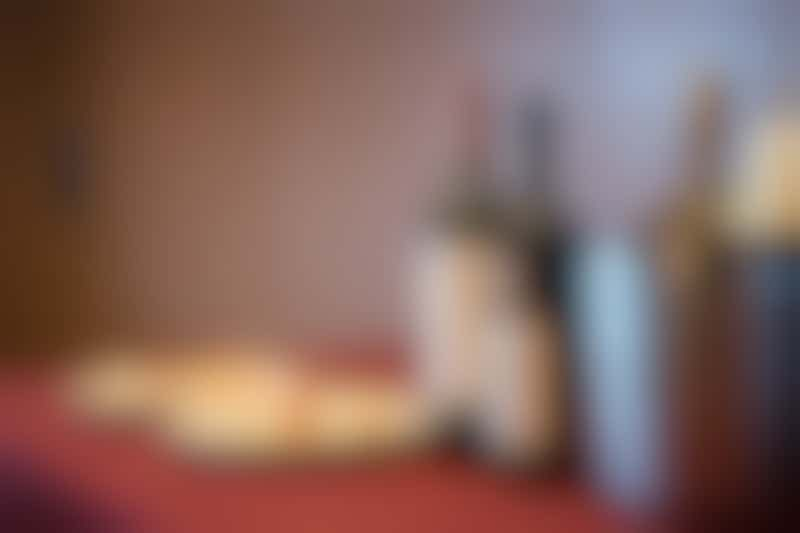 Wine onboard Holland America's Noordam (Photo: Cruise Critic)
Will there be a sommelier at dinner to help me pair wine with my meal?
On mainstream cruise lines, you usually find sommeliers in the specialty restaurants and occasionally in the main dining room (depending on the line). They are usually more than happy to help you navigate the choices and find something to go with your meal.
On premium and luxury lines, you'll likely find sommeliers with more expert knowledge that can make appropriate recommendations.
---
If we order a bottle of wine and don't finish it in one night, what happens? Can we take it back to our room or save it for the next night?
You bought it, you own it! You can either ask your waiter to cap the bottle and store it for you for the next night to eat in whatever restaurant you choose or you can take it back to your room for a nightcap on the balcony. The one no-no here? Bringing the bottle to a bar or lounge. Unless you're on a luxury line, where wine and spirits are included in the fare, BYOB is generally frowned upon in cruise ship bars.
---
Are there bars onboard that specialize in wine? What about wine-themed events?
Many cruise lines have dedicated wine bars. Check out this list of our favorite wine bars at sea.
In addition, almost all cruise lines have tastings and other events for wine lovers, although they likely carry an extra fee. Foodies will enjoy the chef's table that many lines have, including Carnival and Azamara; while these cost an extra fee, they usually come with wine pairings that have been specially selected for the meal. If you've ever wanted to try your hand at wine making, look for blending classes on MSC and Holland America's Koningsdam, where you can create your own vintage. And for the ultimate experience, check out a Food and Wine Cruise or other wine-themed voyage where vintners come onboard. On these trips, wine is the focus and you're sure to expand your wine horizons (plus, hang out with other winos!)
---
I want to bring my own wine onboard. Can I? Will I pay a fee?
Cruise lines have varying policies on carrying your own wine onboard. Some, like Carnival, allow each person to bring one regular-sized bottle of wine with them as a carry-on; you can drink it in your cabin, but not elsewhere on the ship. Others allow more bottles, but you pay a $25 corkage fee for each when you board. And others don't care how much you bring, as long as it stays in your room. Read more about Cruise Line Alcohol Policies.
---
I brought wine onboard that needs to be chilled. What do I do?
If you have a bottle or two that needs to be cooled down, your room steward should be able to bring you an ice bucket; if there's room, you can also store the bottle in your mini-bar. If you're on a luxury line and have brought a special case for meals, contact the cruise line. They will put you in touch with the sommelier, who will discuss the best way to store your bottles.
---
My cruise line is stopping near a port where I plan to go to wineries. Can I bring wine back onboard the ship to drink?
Again, it depends on your cruise line. On a mainstream line, you'll have to check your wine when you get back onboard, and it will be held for you until the end of the cruise. On a luxury line, you'll be able to bring it on with no penalty, and drink it at dinner.
---
I'm going on a river cruise. Are the rules the same for those ships?
River cruises are usually more wine-intensive than their ocean counterparts; on the majority of river lines, wine is included with lunch and dinner. River lines are also less uptight about passengers buying wine onshore and bringing it onboard, either to enjoy in the cabin or bring to the dining room. Finally, river cruise lines regularly offer wine-themed itineraries. Check out River Cruise Tips for Wine Lovers for more information.
.embed-container { position: relative; padding-bottom: 56.25%; height: 0; overflow: hidden; max-width: 100%; } .embed-container iframe, .embed-container object, .embed-container embed { position: absolute; top: 0; left: 0; width: 100%; height: 100%; }