With the fast-spreading Delta variant causing COVID-19 cases to spike around the world, even vaccinated passengers wonder: Will it affect my cruise?
The short answer is, yes, the Delta variant will almost certainly affect your cruise in some way.
There have already been so-called "breakthrough cases" of vaccinated cruise passengers testing positive on ships, and while isolated they have caused cruise lines to update their masking and pre-cruise testing policies.
On August 20, the U.S. Centers for Disease Control and Prevention updated its guidance with a new warning that high-risk adults, no matter their vaccination status, should not cruise. The CDC said even within the vaccinated group of adults, "there may be some that have underlying conditions that put them at increased risk." Cruise lines termed the advice a good reminder of existing cruise line recommendations.
From mask mandates indoors to port curfews -- in an atmosphere that often changes by the day -- here's a look at how the Delta variant could impact your cruise vacation.
Mandatory Testing For All, Masks Required Indoors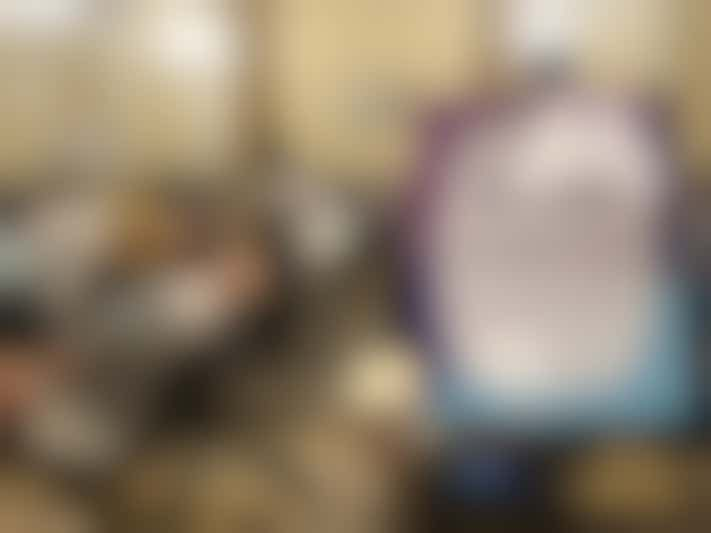 Adventure of the Seas COVID test
Cruise lines have been closely monitoring the Delta variant and and we have seen changes to cruise line policies in response to the fast-spreading variant and the number of breakthrough cases that are being reported.
On August 4, Carnival Cruise Line updated its policy to mandate face masks for all passengers, both vaccinated and unvaccinated, in certain areas indoors onboard its ships, in addition to mandatory pre-cruise COVID-19 testing. Princess Cruises and Holland American Line also added mask rules for specific indoor areas such as the casino. Luxury line Seabourn requires masks whenever social distancing cannot be maintained.
Royal Caribbean is requiring all passengers on Adventure of the Seas, its ship sailing out of The Bahamas, to also mask up. People who are 2 years and older must wear masks indoors, unless they are actively eating and drinking. Masks do not have to be worn inside, or in areas and events that are considered just for vaccinated passengers.
(Passengers on Royal's other ships sailing out of Florida, Texas and Seattle were already required to wear masks in many indoor areas, whether they were vaccinated or not).
The lines are also tightening their stance on pre-cruise testing, with many requiring proof of a negative PCR or antigen test taken within a few days before boarding, regardless of vaccination status.
For instance, Carnival Corporation brands Princess Cruises, Holland America Line and Seabourn now mandate pre-cruise COVID-19 testing for all passengers in response to the surge in case of the Delta variant.
DWAliaschief revealed on Cruise Critic's message boards the details of a letter sent from Holland America:
"In an abundance of caution and in response to the increasing number of cases of COVID-19 caused by the Delta variant, we are updating our protocols and requirements. We are hopeful these measures will be temporary, and we will continue to adjust our protocols based on the advice of our medical and public health advisors."
In the letter, Holland America Line also advises that passengers will be required to wear face masks in elevators and in designated indoor entertainment areas, all retail shops, and in the casino, except when eating or drinking. In addition, passengers will also be required to wear face masks prior to being seated in all dining areas.
On Royal Caribbean, all guests over age two -- whether vaccinated or not -- on all its sailing from the U.S., are required to present proof of a negative PCR or antigen test at embarkation. MSC Cruises has also added a pre-cruise testing requirement on sailings from the U.S.
Norwegian Cruise Line is among lines that already had universal testing of all embarking passengers in place. With 100 percent vaccinated guests and crew the line is not requiring masks on board, with the exception of Norwegian Jade cruises from Greece in order to comply with local health authorities.
In addition to cruise line COVID-19 policy changes, cruisers should be prepared for possible itinerary changes, as well as protocols that could vary from port to port, such as mask requirements -- as was the case on a recent Norwegian Cruise Line sailing in Greece, where local laws require masks to be worn indoors.
Denmark changed its requirements on August 23, to require that all cruise guests, no matter their vaccination status, be tested before they come ashore. "Even though cruising is the safest mode of vacationing, the Danish authorities are extremely cautious with letting our guests in as opposed to general tourism," said Klaus Bødker, Director of Cruise Copenhagen.
Ships May Be Vaccinated, Ports Are Not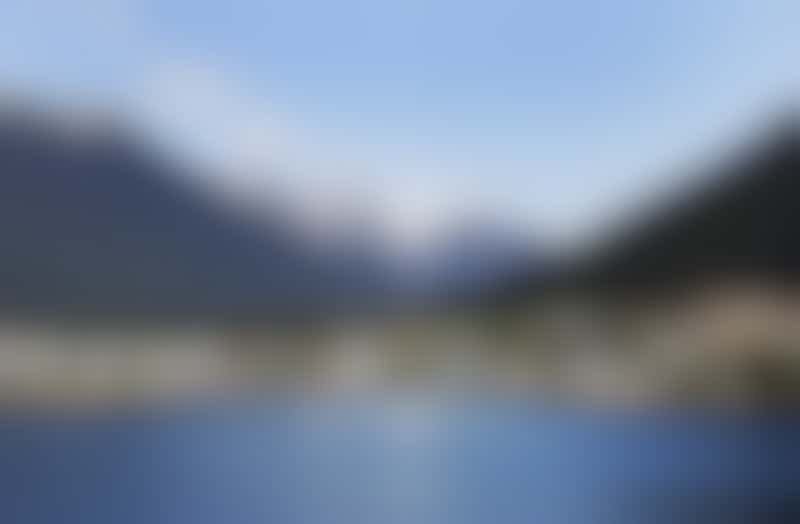 Sitka (Photo:Ramunas Bruzas/Shutterstock)
There have been spikes in COVID-19 cases in a number of popular cruise destinations, from Sitka, Alaska, to Mykonos, Greece, though these have so far not impacted cruise ship arrivals. Meanwhile, the rise in cases has caused some islands in the Caribbean to continue to keep their ports closed.
The Alaska cruise season started on July 19, with Royal Caribbean's Serenade of the Seas making its first stop in Sitka in 21 months. Other cruise lines have also started sailing in Alaska, including Celebrity, Carnival, Holland America Line, Norwegian Cruise Line and Princess.
Sitka was on High alert level for Covid-19 in mid-July and at the same alert level as of August 18. The city is strongly recommending masks when social distancing of six feet can't be maintained. Large gatherings indoors are not recommended and bars and restaurants continue to operate at reduced capacity.
Serenade of the Seas has continued to make calls. While the ship's sailings carry a mix of vaccinated and unvaccinated passengers, the vaccination rate is typically in the high 90 percent range – which is higher than the town which has of August 21 was 68.6 percent vaccinated with one or more doses (of course, the ship figure includes the fully vaccinated crew, too).
While Royal Caribbean has not indicated any change of itinerary, cruise lines do have the option of skipping a port where COVID-19 numbers are high.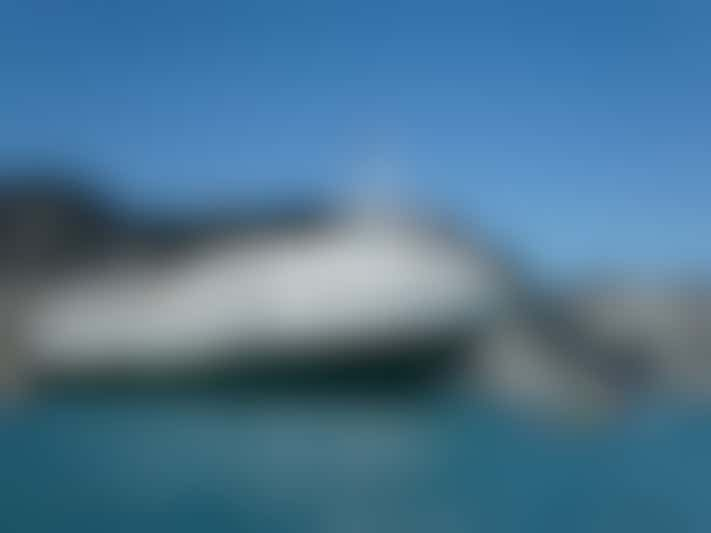 Wilderness Adventurer TA Listings Page Image
Officials from Cruise Lines International Association Alaska were in Juneau on July 22 speaking at a Greater Juneau Chamber of Commerce event. Rising COVID-19 rates in Alaska were among the topics.
As reported by radio station KTOO Renée Reeve, vice president of government and community relations for CLIA Alaska, told the gathering that the organization was monitoring rising rates, so that cruise lines can respond appropriately.
She added that the organization's members had been asked to participate in weekly meetings with port communities to discuss the COVID-19 situation. "So, if your community decides that it's time to bring masks back? We want them to know that before their ship comes to port so their passengers are aware of that," Reeve said.
The current Conditional Sailing Order from the CDC calls for agreements between the cruise lines and the ports to help protect people who live in the destination from outbreaks stemming on the ship. There's nothing within the CSO to protect cruisers from people in the destinations, however. Local officials are setting their own rules in this regard.
Curfews in Europe, Cruises Still Running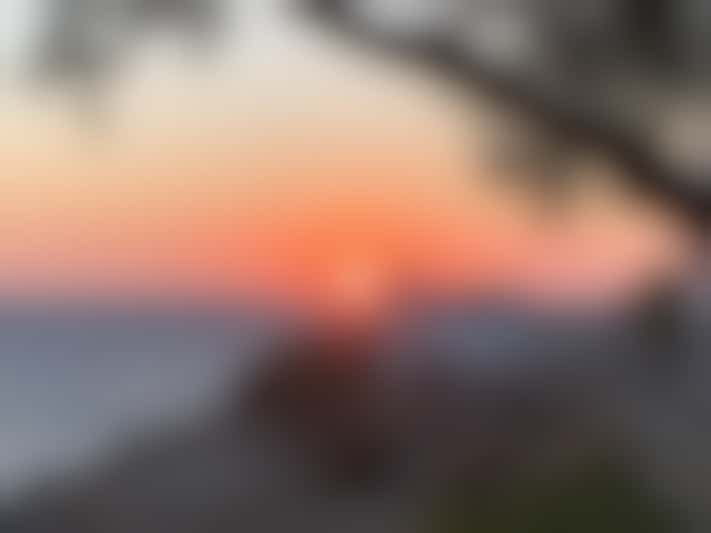 Sunset in Mykonos (Photo: Adam Coulter/Cruise Critic)
In Mykonos, a weeklong night-time curfew and ban on music in restaurants, bars and cafes was ordered by local health officials on July 22 in an effort to contain the spread of COVID-19. According to Reuters, Greek officials have imposed similar night-time curfews and a complete ban on music at all entertainment venues on the island of Zakynthos and the city of Chania in Crete, starting August 6. Cruise ships typically visit during daytime hours and are still calling.
This follows news that Greece reported 2,856 new COVID-19 infections on August 4. As a result, there are reports of both Greek and international travelers cancelling plans to stay at hotels on the islands. Earlier this week, Greek line Celestyal Cruises revealed its intention to pause operations from the end of August until March 2022, owing to the changing global travel restrictions.
The two-ship line cited that it relies heavily on a longer-haul source markets in fall and winter -- the main source for the line's shorter, three- and four-night itineraries. In a statement, Celestyal said: "Travelers have been less willing to take the necessary steps to travel this fall and winter, especially for trips of shorter duration and have indicated a clear preference to defer their cruises until 2022."
Passengers on Norwegian Jade, which began cruises from Athens on July 25, were told that masks are now required onboard, despite everyone on the ship being vaccinated. Read Cruise Critic's account of this sailing, and the health protocols onboard.
In Iceland, fear of COVID-19 spread caused several towns to close their doors to Viking Sky on a sailing earlier in July, after a guest onboard tested positive for the virus. The guest was quarantined, and the ship, on a circumnavigation of the island, headed back to Reykjavik earlier than planned. In this case, Viking Cruises generously gave passengers a 50 percent credit in the form of a future cruise credit to make up for the three missed ports.
In response to incident, Iceland changed reinstated a policy that all incoming travelers, no matter their vaccination status, need to show proof of a negative PCR test taken within 72 hours of arrival in the country.
Caribbean Reopening Paused On Some Islands, Heath Protocols Evolving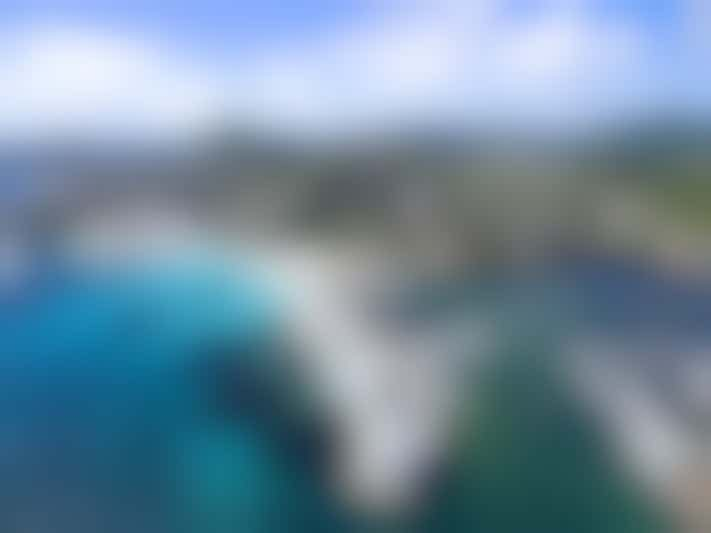 Dawn Beach, St. Maarten (Photo: Multiverse/Shutterstock)
Several small Caribbean islands backed off on their plans to welcome cruise ships in July -- including the British Virgin Islands and Anguilla, impacting Windstar Cruises' Star Breeze, from St. Maarten. The ship was to spend a month on itineraries with several days in the BVI, as well as call at Anguilla and St. Barth's. On its July 17 sailing, the ship headed south to Barbados, where guests were only allowed ashore on ship-sponsored shore excursions or tourism-bureau sponsored Bubble Taxi Tours. St. Lucia also welcomed the ship's passengers, as did Antigua. The ship never did get to do its planned route from St. Maarten, before moving on to another itinerary.
Due to the rising number of COVID-19 cases in St Barth's, the island has also introduced temporary curfews. Officials announced on August 5: "As COVID cases are increasing again on the island (and especially on other French islands in the Caribbean), the French state has decided to keep the borders open, while restricting some nightlife activities," the island's official website advices.
Due to the rising number of COVID-19 cases in St Barth's, the island has also introduced temporary curfews. As of August 22, a nighttime curfew was in force in St. Barths from 8 p.m. to 5 a.m..,
In early August, Royal Caribbean notified passengers booked on Allure of the Seas and Symphony of the Seas departing from Florida to the U.S. Virgin Islands that all passengers over 12 are required to be vaccinated.
This mandate comes directly from the Government of the U.S. Virgin Islands, in order for the ships to be allowed entry into St. Thomas.
The Bahamas followed suit, notifying cruise lines it had changed its policy and would not allow any ships to visit that carry any passengers age 12 and up who are not vaccinated. For ships sailing from the Bahamas, cruisers, like all incoming travelers, need a Covid-19 test to enter the country.
As a result of the changes on Caribbean islands, Carnival Cruise Line, which has been sailing with at least 95 percent vaccinated guests, tightened its rules. As of August 28, everyone must be jabbed, the only allowed exceptions being kids under age 12 and those who can prove a medical condition precludes them from being vaccinated.
Caribbean ports are also enforcing mask mandates. In Nassau, Bahamas, masks are required for all visitors to Nassau, both inside and outside (and if you want to eat indoors, be prepared to show your vaccination card), with masking also the rule of the day at popular ports such as Cozumel, Costa Maya, San Juan, Amber Cove in the Dominican Republic and Nassau – both indoors and outside, if social distancing isn't possible.
Masking is also the rule of the day at popular ports such as Cozumel, Costa Maya, San Juan, Amber Cove in the Dominican Republic and Nassau -- both indoors and outside, if social distancing isn't possible.
Cruise Critic Members Monitoring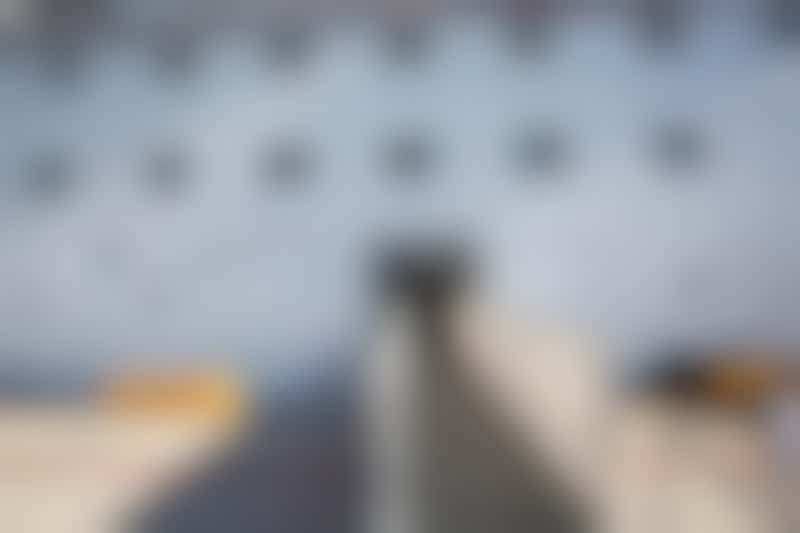 Boarding Area on Carnival Triumph
The Delta variant has been a hot topic on the Cruise Critic message boards, with cruisers wondering if the spike in cases will lead to additional restrictions.
"I was looking to book this fall since I thought it would be best to wait 1-2 months of sailings but I didn't expect the Delta variant to hit so strongly in the States. Do you think sailings will pause again or will it be compulsory for masks indoors?" asked dulcemariamar on the Carnival message board.
"Anything is possible.  Certain cities are reinstituting the mask order due to the surge.  During these times you have to decide your comfort level," replied wemjam. "I am an optimist and will take my chances and have booked several for this year.  Since Carnival in particular is sailing almost fully vaccinated, and appears they will be for a while, I think they are doing it right and should help keep things status quo for now."
Other members suggested that they would change their habits at home so they can stay healthy for their cruise.
"Someone had a good idea to wear a mask indoors (even if vaccinated) for the 10 days prior to their cruise so that they don't pick up the Delta variant," wrote Galley Slave on the Holland America Line board. "This is probably a good idea for all of us leaving on cruises, especially from states with more cases of the Delta variant."