How Can Cruise Passengers Benefit from the Brightline Train?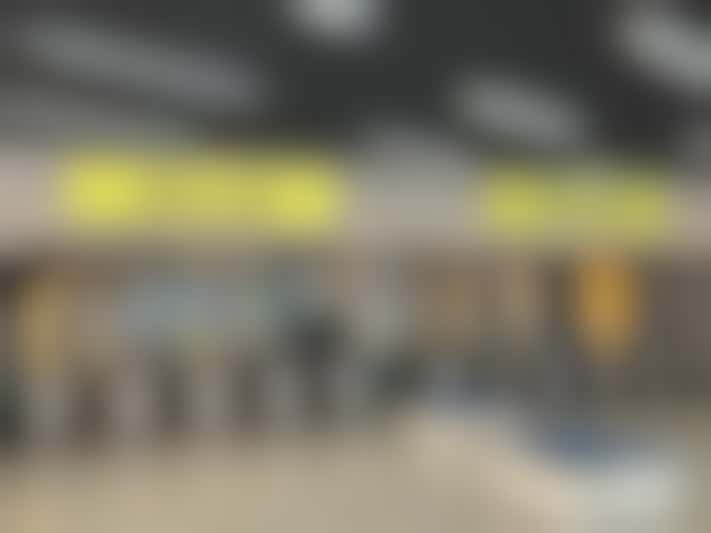 Entrance to the Orlando Brightline Station in Orlando International Airport's Terminal C (Photo: Jorge Oliver)
Although Brightline's obvious advantage is eliminating the headache of having to drive between Florida's two biggest metro areas, cruise passengers can also benefit from the high-speed train's service.
Florida's east coast is home to the world's three busiest cruise ports: PortMiami, Port Evergaldes in Fort Lauderdale, and Port Canaveral. All three ports attract long-distance and international passengers who fly into Florida to catch their cruise, and drive-to-port passengers that come from within and out-of-state.
The biggest advantage for travelers flying into Florida: the high-speed rail connection between Miami and Orlando makes both destinations and their respective attractions combinable in a single trip without the need for costly rental cars and parking.
A cruise passenger sailing out of Miami or Fort Lauderdale, for instance, can consider adding Orlando as a pre- or post-cruise destination. Travelers can fly into MCO and spend a few days enjoying Central Florida's theme parks and attractions before riding down to South Florida to catch their cruise. Or, cruisers can fly into Miami or Fort Lauderdale, go on their cruise, and then ride up to Orlando to extend their vacation before flying back home from MCO.
Conversely, a traveler planning to visit Orlando's theme parks can now consider adding a cruise to their itinerary without having to worry about additional flights and/or car rentals.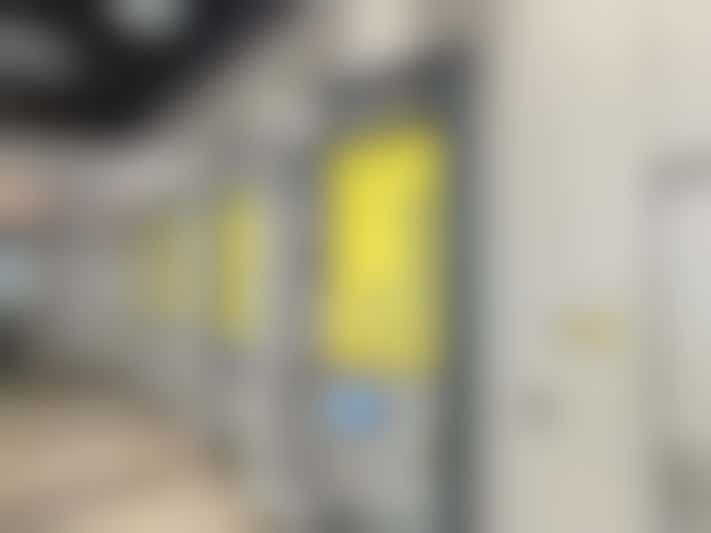 Self-service ticket kiosks in Brightline's Orlando Station (Photo: Jorge Oliver)
For drive-to-port passengers, the upcoming high-speed rail connection between Central and South Florida affords the possibility of foregoing having to drive through densely populated areas on their way to their cruise port.
According to Patrick Goddard, president of Brightline, this is already happening.
"Of the 6 million people who cruise out of Miami every year, 1 million originate from points north of West Palm Beach by car," said Goddard. "And we've found that many passengers take Brightline in lieu of driving those last 75 miles, which is the worst, most congested stretch".
Goddard also pointed out that parking at a Brightline station is cheaper, with pre-paid rates of $7 per day, whereas parking in Port Miami can cost as much as $28 per day.
Although Brightline's stations in Miami and Fort Lauderdale are not within walking distance to each city's cruise port, they are reasonably close. In Miami, the Brightline station is roughly 1.5 miles away from PortMiami's terminals, or about 10 minutes by car. In Fort Lauderdale, the distance is about 3.5 miles to Port Everglades -- an easy and inexpensive trip in an Uber or taxi.
And, thanks to a partnership with Uber, passengers have the option of purchasing tickets not just to the Brightline station in the destination city, but from the first to the last mile of their trip. A traveler can, for instance, book a fare from Orlando International Airport to Port Miami or Port Everglades, switching to an Uber ride from Brightline's Miami or Fort Lauderdale's stations, respectively, all without having to book their Uber ride separately.
Riders can do the same if traveling to Port Canaveral from Brightline's stations south of Orlando and, conversely, can begin their Brightline journey from any of the three cruise ports (four, if you count the Port of Palm Beach). The cost of the Uber ride will be factored in the final ticket price.
Goddard mentioned that another feature Brightline is working on, by partnering with third-party providers, is to give passengers the option to check their luggage all the way to their cruise cabin.
This feature isn't available yet, but Goddard said the plan is to have it up and running later this year.