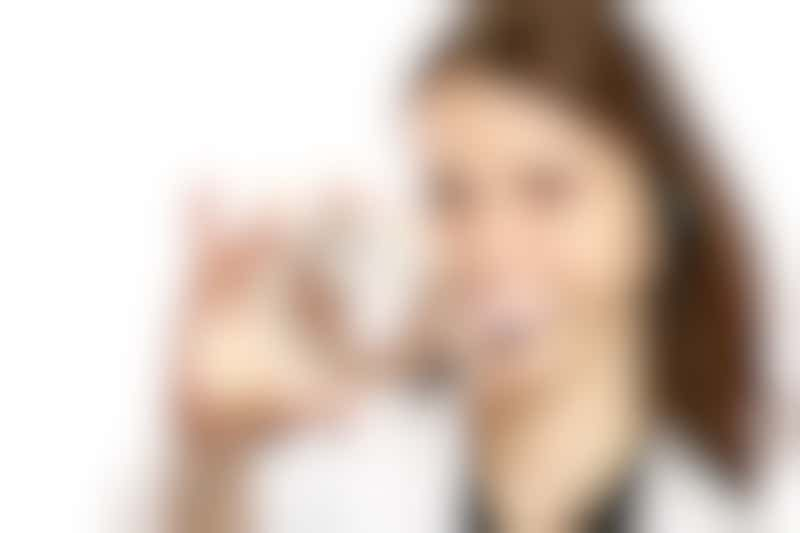 Why you should consider a luxury cruise travel agent (photo: S_L/Shutterstock.com)
Life has a way of pulling you in a million directions each and every day. You might be heading up important projects at work, keeping the family and kids on track, caregiving for an older relative or committing to a full schedule of activities and community service during your retirement. So when you really need to get away on a cruise vacation, you've got no time to sit down and plan one. That's why the next time you want to book a voyage, you need to rely on a luxury travel agent who specializes in cruise travel. A savvy professional will handle all the details and help craft the cruise of your dreams -- helping you find the best cruise line, ship, itinerary and suite.
Collaborating with the right luxury travel agent can make a meaningful difference to your cruise experience. He or she will have the knowledge, connections and buying power to get you the suite you want on the line you prefer at the best value, as well as the ability to advocate on your behalf if things go wrong. If you're new to cruising, a travel adviser can explain:
the difference between luxury cruise lines

which cabins on a particular ship are the most desirable

which line has the most extensive wine cellar at sea

whether a butler will bring something to your cruise experience, or if that nicety isn't something you really need

if dining with set seating or open seating is a better match for your cruise style

which lines excel with their main dining rooms and free restaurants, and which have for-fee specialty restaurants

which luxury lines might be appropriate for a multigenerational vacation, and which lines offer programs for kids
Using a travel agent won't cost you a dime in most cases. (Cruise lines pay agents a commission, though a few very high-end consultants do charge a planning fee.) Yet they can save you money, time and headaches, and ensure you have the best cruise experience. So what are you waiting for? It's time to team up with right luxury cruise travel professional.
Why You Should Use Travel Agents Specializing in Luxury Cruises
Before you launch into your search for a travel agent, let's discuss why you should specifically use an adviser that specializes in luxury cruises.
Luxury cruise travel agents are insiders with an expertise that you don't have.
Agents that focus on the luxury cruise niche will have a level of firsthand knowledge about the industry that you could never be expected to match. They've traveled on all of the luxury cruise lines, they've taken cruise line-sponsored workshops to learn more about each ship and destination, and many have even hosted trips aboard these luxury vessels. Many luxury cruise travel agents will specialize in a few lines, and all can explain how the cruise lines and their ships and itineraries differ. Their industry knowledge is especially useful if you're relatively new to luxury cruising or are indecisive about which lines, ship, suite or itinerary you should choose.
Travel agents can save you time.
A good agent can help you identify which cruise line, ship and itinerary you wish to book and can make the arrangements on your behalf quickly and seamlessly. If your days are packed with work and other obligations, a travel agent can seem like a guardian angel that makes your wishes become a reality with no stress or aggravation on your part. Your agent will book your travel and help with details including dining reservations (both set dining times and specialty restaurant arrangements), spa appointments and more. In fact, he or she will let you know when deposits and payments are due, and keep you in the loop when the booking window opens for shore excursions, spa treatments and restaurant reservations. That way, you won't accidently miss out on anything because the payment or booking date slipped your mind. If you have special requirements -- such as an accessible stateroom or dietary conditions like gluten-free or kosher -- your agent will handle the arrangements with the cruise line flawlessly.
The best agents offer a personal touch.
Luxury cruise travel agents go above and beyond, and they do that by forming strong relationships with their clients. They are with you -- figuratively -- from your first call of enquiry through the booking process to the moment you disembark the ship at the end of your voyage. If anything goes wrong during the planning process or on the vacation itself, your agent is just a phone call or email away. If there's a problem onboard, let your agent know immediately so he or she can work out a solution with the cruise line while you enjoy the ship and ports of call. Agents can be a tremendous resource for insider recommendations, from what to order in the main dining room to where you'll find the quietest and most romantic spots on the ship to which ship-sponsored shore excursions are your best bet and when you should book a private tour guide when in port. (And they'll likely have a recommendation for that guide!) Having an excellent luxury cruise travel agent in your corner can mean the difference between an OK cruise and a fantastic one.
Luxury cruise travel agents have access to deals and perks you can't get on your own.
Oftentimes, a luxury cruise travel agent can find you discounted cruise fares or offer value-added perks you can't get from booking through the cruise line or an online booking site. Your agent might be able to find a lower cruise fare or get you an upgraded stateroom or suite for the same price as the entry-level cabin. He or she might have access to special discounted group rates or exclusive pricing that the lines only offer to their top agents. You can also often expect some extras in your cabin -- from Champagne to flower arrangements and chocolates -- or benefits like onboard credit to spend as you see fit on spa treatments, shore excursions or at the ship's casino. Even if a special discount isn't available for the cruise you have your eye on, an agent can let you know if that departure date offers the best price or if leaving two weeks earlier or later, for example, will net you significant savings. The travel agent has a top-down view of pricing and availability, and can identify the best deals and pass along that data to you. Good travel agents also watch for fare drops and do their best to snag you a refund or upgrade you to a better cabin/suite.
Travel agents can offer bespoke experiences.
If you're traveling with your agent on a hosted trip, you can also expect a bevvy of extras, from private welcome gatherings and ensuite cocktail parties to group meals with like-minded travelers and even special private excursions that aren't available to other guests sailing on the same ship.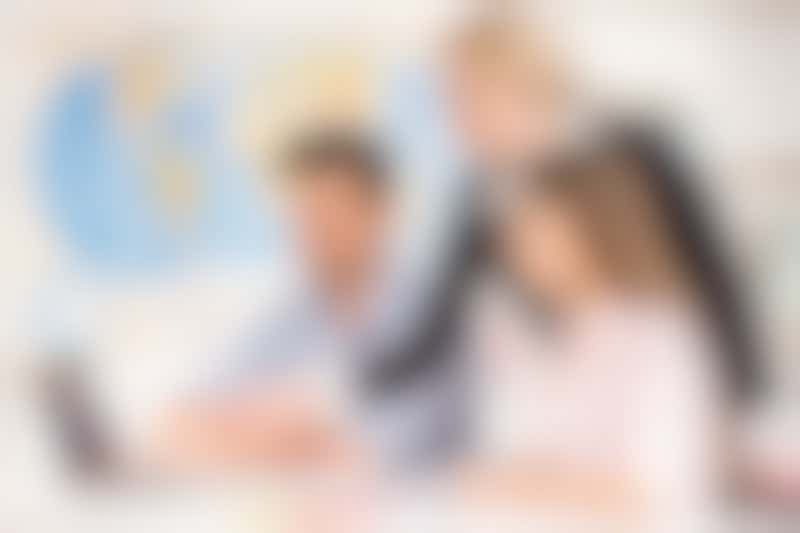 Travel agents personalize your experience and offer advice. (photo: Yuriy Ruddy/Shutterstock.com)
What to Look for in a Luxury Cruise Travel Agent
Now that you're convinced that you should be working with a luxury cruise travel agent, what are the most important criteria when looking for one?
Training, Education and Certification
The first thing you need to make sure of is that your agent specializes not just in cruising but in luxury cruising. It's not enough that your agent understands how mass-market cruise lines tick. Instead, the agent should be versed in lines including Crystal Cruises, Seabourn, Regent Seven Seas, Silversea and SeaDream Yacht Club. He or she should also know a lot about the "almost" luxury lines like Oceania Cruises, Azamara, Viking Ocean Cruises and Windstar Cruises. A solid knowledge of today's top-notch river cruise companies -- Uniworld, Scenic, Tauck and others -- is also important if you care to take that type of voyage. Agents will have taken courses courtesy of the cruise lines, sailed the ships and received certification from the Cruise Lines International Association (CLIA). Some agents specialize in certain cruise lines and might even be a preferred agent for one or more companies.
Size of Agency
Some travelers prefer doing business with larger agencies that employ dozens or even hundreds of agents. While you'll build a relationship with a particular agent, some like the idea of having the heft of a large and influential player behind them. Other travelers prefer working with smaller, boutique-style agencies and find the level of service meets or exceeds what the larger agencies provide.
Consortium Affiliation
In the travel business, there are organizations called "consortiums" that are considered status symbols for professionals. Travel agents can belong to one of these groups -- such as Virtuoso, Ensemble Travel Group or Signature Travel Network -- as a way of showing clients that they are sought after in the field. Belonging to a consortium opens up a bevy of perks to these agents' clients. There are a number of travel agent consortiums that you should research before selecting a travel adviser. These groups have high standards for their membership and, because of collective bargaining power, often offer special standardized perks when booking with some of their "preferred suppliers." That could mean reduced deposits or discounted cruise fares, onboard credit, gratis shore excursions or special private events. For example, when booking a voyage through a Virtuoso agency, you might have access to a special onboard host (depending on the sailing you choose). You'll also be invited to a welcome cocktail party and will get your choice of a cultural shore excursion, private car and driver (on select sailings), or shipboard credit.
The Interview
Not only should you interview prospective luxury cruise travel agents, but he or she should want to interview you as well. A good agent will want to talk with you about the sorts of travel experiences you've had -- ones that you've loved as well as the ones that have fallen flat. He or she will ask about your likes and dislikes, interests, travel and lifestyle, even brand affinities -- all to be better prepared to advise you about cruise lines, itineraries and shore experiences that fall right in your wheelhouse. If the travel agent starts recommending cruise lines without getting to know you first, take that as a red flag and look elsewhere.
Communication Style
One of the most important things to determine when vetting agents is whether this person's communication style meshes with yours. Are you the type that wants your agent to answer the phone on the first ring? Is it important to you that this agent is available nights or weekends? Or do you prefer emailing questions and receiving detailed answers in writing with links to more information? Do you want a local travel agent so you can meet in person? Talk out your expectations so you're sure to work with an agent that can communicate with you in the way that you wish.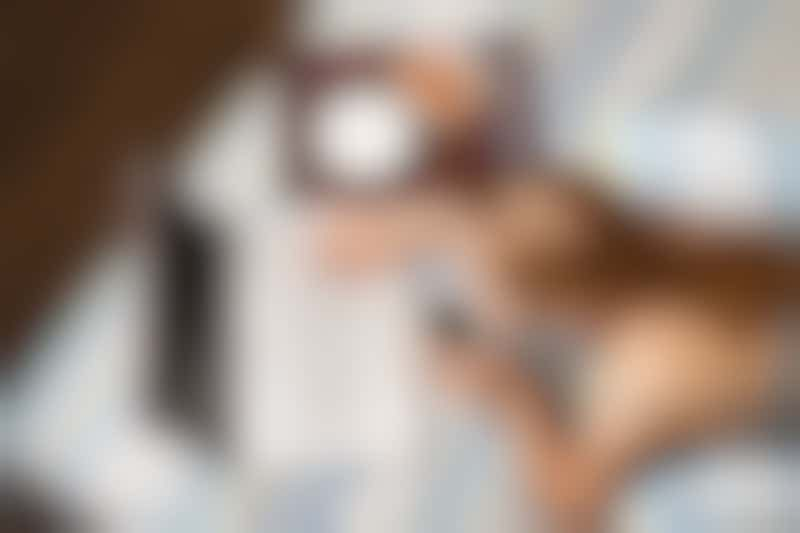 You can search online for luxury travel agents (photo: leedsn/Shutterstock.com)
How to Find Luxury Cruise Travel Agents
Follow these four proven steps to find the right travel agent for you.
Word of Mouth
One of the best ways to find an agent that matches your travel style is to get recommendations from family members, coworkers or friends.
Cruise Line Databases of Expert Agents
Most cruise lines have a database of agents with whom they work. Those databases can be a good place to find an agent if you haven't received a recommendation form a friend. Cruise lines that maintain online databases of agents specializing in their cruises include Azamara, Crystal Cruises, Regent Seven Seas Cruises, Seabourn and Silversea. Alternatively, you can call your cruise line of choice to inquire if they have a list of recommended agents.
Association Members
You can also search for a travel agent at two well-regarded association websites: Cruise Line International Association (CLIA) and the American Society of Travel Agents. Anyone listed in CLIA's database has been certified by the organization after taking a series of courses. Likewise, ASTA focuses on continuing career education and its agents are required to adhere to a strict code of conduct.
Travel Adviser Consortiums
In the luxury market, look for a travel adviser that belongs to Virtuoso, Ensemble Travel Group or Signature Travel Network. You can search for agents at each consortium's website.