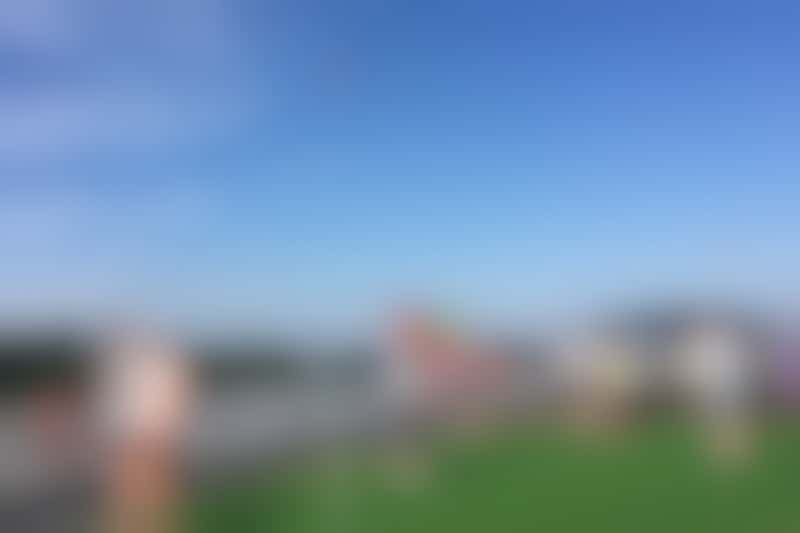 Kiteflying on a Tauck Bridges sailing (Photo: Adam Coulter/Cruise Critic)
Tauck launched family river cruises in 2010, becoming the first river operator to do so (a number of others including Uniworld and Adventures by Disney have since followed suit). In 2017, the company increased the number of Tauck Bridges -- its family-specific sailings -- from 10 to 20, including an itinerary on France's Seine River. Other cruises take place on the Danube, Rhone and Rhine. Many U.S. passengers include a weeklong sail as part of a longer land tour with the company.
Tauck has a total of six river ships offering family cruises -- two in France (ms Sapphire and ms Emerald) and four in central Europe -- ms Joy, ms Savor, ms Grace, ms Inspire, all of which ply the Danube and the Rhine.
Here's why a Tauck Bridges river cruise might float your boat:
You like family-friendly accommodations.
Both sets of ships have an industry-beating number of suites -- 14 on the French ships and 22 on the longer Germany-based vessels. All of these suites are ideal for the family, with a sofa bed that can sleep up to two kids. There are no interconnected cabins, but there are small doubles that carry no single supplement, which would be ideal for teens looking for privacy or a grandparent.
---
You like family time.
Tauck -- a third-generation family-run company -- makes a virtue of the fact that all shore excursions and almost all mealtimes are for the entire family. This has its pros and cons of course, but the idea is for families to spend time together, rather than time apart. And Tauck is unique in this: Most other lines are mindful that kids and parents welcome time apart. There is usually one "kids-only" dinner, separated by age (i.e., tweens and teens) per cruise, but this is seen as a real treat and one-off -- the rest of the time families eat together at all meals.
---
Your children are 8 or older.
It's a tricky feat to find and design shore excursions that will keep an adult and a child entertained, so don't even think about bringing your 6-year-old along (to be fair, this is in keeping with most other river lines' minimum suggested age).
---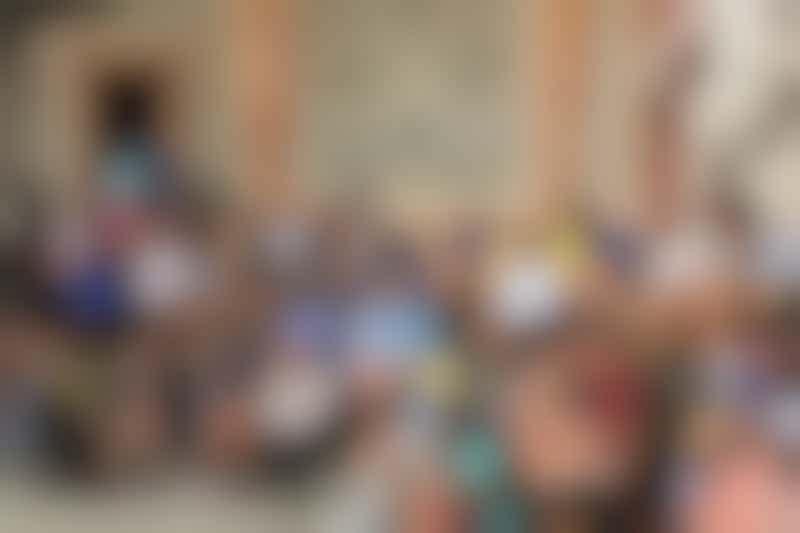 Tauck Bridges excursion at Hellbrunn Palace (Photo: Adam Coulter/Cruise Critic)
You like thoughtful excursions.
Tauck takes great care in sourcing the perfect family excursion and in most cases, gets this right. Every excursion is tailored to cater for adults and children alike, so there are no long, history-heavy walks, for example. The optional excursions are just that, so kids who are tired from the morning excursion can stay onboard (but with an adult); and in cases where there is a palace to walk around, that's offset by the chance to get lost in a maze. A couple of standout excursions offered on the Danube sailings include geo-caching; Hellbrunn Palace, outside of Salzburg, with its trick fountains; and a Tauck Exclusive -- dinner, followed by singing and waltzing, at a private palace -- Palais Pallavicini -- in the heart of Vienna. Though this latter one might sound a bit dull for kids, it was anything but, with the dancers encouraging all the children to come to the dance floor and have a waltz!
---
You like to take family trips in the summer.
At present (and for 2018), the only Tauck Bridges river sailings are available in July and August. This may change in 2019, but it's not likely. Tauck is currently assessing whether it's worth offering selected Easter sailings to coincide with the Easter vacation in the U.S. and the U.K.; as well as the viability of a Christmas Markets cruise. However, the former mostly take place before Christmas, when kids are still at school.
---
You like activities designed for kids.
Although there is no space reserved just for kids, they are genuinely welcomed anywhere onboard. There are two areas on the ship where board games, puzzles and balloons are set up, and on certain days (sail days), there will be kid-specific activities on offer in the afternoon such as quizzes or apple strudel making.
---
Tauck Bridges isn't the family river cruise for you if...
You like leaving your children at a kids' club or with a counselor.
While the three Tauck directors on the ship are great with kids (and parents), they are not there to look after your child -- that's really up to you. They will, of course, suggest things that your child might like to do in his or her free time, and they are also very thoughtful when it comes to the smaller kids, for example recommending against a challenging hike or long bike ride. But they won't serve as babysitters. Likewise, there's no specific kids' club onboard to drop your children off.
---
You like having adult-only time.
It's also worth noting that you can't leave your child unattended onboard. So, the idea of popping out for a few drinks in Vienna (where the ship docks for two days), ain't gonna happen unless you leave your child in the care of a grandparent or a family friend. The same goes during the day -- when you may wish to do that challenging hike, there's no one onboard to watch your kids. So it's always worth making friends with the parents of your children's new friends and divide up child duty.