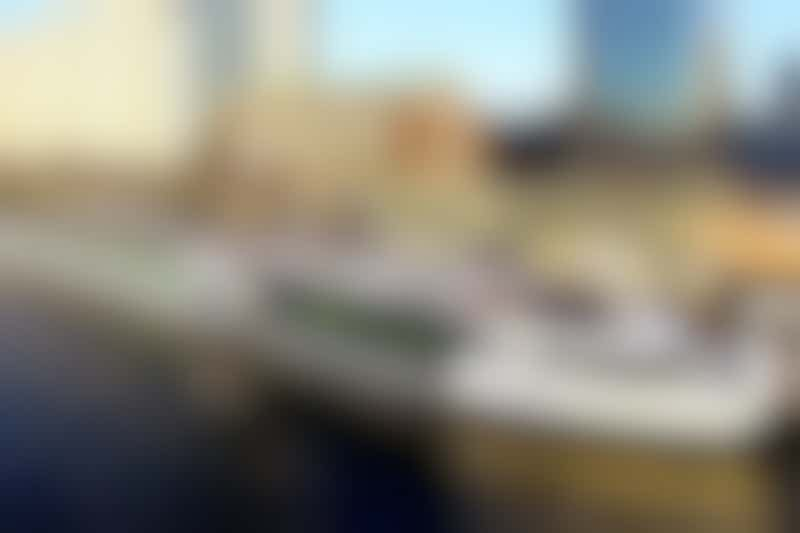 Gate 1 Travel's Monarch Empress (Photo: Gate 1 Travel)
Gate 1 Travel entered the river cruise market in spring 2016 with Monarch Empress, the first vessel to be privately built and owned by the escorted tour operator that has since gone on to charter other vessels. The Philadelphia-based company sells value-for-money vacations offering travelers the opportunity to see "More of the World for Less"; an ethos which it has taken to its river cruises that are available on the Danube, Rhine, Main, Yangtze, Irrawaddy and waterways in Holland and Russia.
Here are 10 reasons to love Gate 1 Travel for a river cruise -- and a few that might mean it's not the right company for you.
---
1. Great Value
Gate 1 Travel offers fantastic value-for-money cruises that are often around $1,000 less expensive than similar itineraries along the same rivers. Of course, there are reasons why the fares are lower than others (see the end of the article), but you certainly won't feel short-changed as the line offers quality cruises without the luxury price tag.
---
2. Flexible Booking Options
Gate 1 Travel sells its river cruises with air or as cruise-only, the latter being a great option for passengers who are tacking a cruise onto a longer trip to Europe. As Gate 1 is also a tour operator, the company makes it easy to pair river cruises with land tours.
---
3. Fun Activities
River cruises aren't known for their onboard entertainment, which is generally pretty low-key and confined to a one-man-band resident musician and singer. In 2017, Gate 1 Travel appointed onboard entertainment managers on its European cruises. The result is a fun program of included daily activities that begin with an early morning exercise class. You can also expect games such as bingo plus petanque and darts (neither of which we have never seen on a river cruise); mini-golf; a variety of general knowledge, music and even dance-themed quizzes (with prizes of bottles of wine, chocolates and luggage tags for the winners); and escorted hikes to places of interest.
---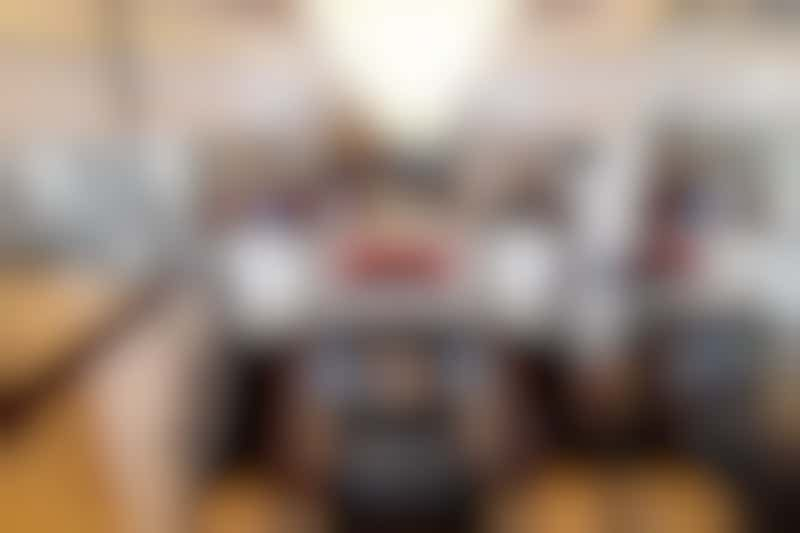 The Lobby on Monarch Empress (Photo: Gate 1 Travel)
4. Thoughtful Details
In addition to being very comfortable, the ships are filled with lots of thoughtful design details and amenities that you might expect from a more expensive line. For example, there are alarms, bathroom nightlights, robes and phones conveniently located by the bed in most cabins. The doors to the outside decks are automatic and open at the touch of the button, so you don't have to struggle trying to push open a heavy door -- which is doubly difficult if you happen to have a coffee in one hand or it's a breezy day.
---
5. Optional Excursions
On other lines that include several excursions per day, you often end up "paying" for shore tours that you never take, maybe because you don't want to go or simply want to stay onboard and take a nap. Gate 1 Travel offers one daily excursion, plus optional trips if you want to up the pace and see more. There are usually four of these per weeklong cruise and they can be booked in advance at a 10 percent discount or booked once onboard.
---
6. A Restaurant That Looks Like...a Restaurant
The dining rooms on most river ships are usually dominated by a large central buffet station, with lots of people milling around at breakfast and lunch and then not being used during evening waiter-served meals. On Gate 1 Travel's purpose-built vessel Monarch Empress, the restaurant is divided up by a number of screens and the buffet station is tucked away out of sight near the entrance to the galley. This makes the room feel much more like a restaurant on dry land, and it's also much less hectic as you don't have to navigate your way around passengers circling the buffet during breakfast and lunch sittings.
---
7. Brilliant Buffets
The lunchtime buffet -- which includes soup, a daily sandwich and dessert served to the table -- is a mealtime highlight. Many of the options are themed around the countries being visited during the cruise, so you can expect Wiener schnitzel in Vienna and toltott kaposzta, the Hungarian specialty of white cabbage stuffed with minced meat, in Budapest. There are themed buffets too, such as a Bavarian feast where staff dress up in costume and the chef carves a whole suckling pig.
---
8. A Touch of Luxe
Despite the affordable fares, you'll find some surprisingly luxe touches, such as smoked salmon and sparkling wine available at breakfast each day. Mimosa anyone?
---
9. Happy Hours
Gate 1 Travel cruises might not include as many drinks as most, but there are still plenty of reasons to feel cheerful. The line has regular "happy hours" at lunchtime and in the evening, where everything on the bar menu is half price and there are also some additional featured cocktails, such as margaritas and pina coladas. Cheers!
---
10. Peace of Mind
The company provides a "one stop shop" for booking a vacation and offers Travelex Travel Protection that covers trip cancellation, interruption, baggage loss or delay, medical expenses and more. It can be booked through Gate 1 with a 10-day free look period before it becomes nonrefundable. An optional Cancel for Any Reason Waiver can also be purchased and allows passengers to cancel cruises for any reason up to 72 hours before the scheduled departure and receive a credit equal to the full cost of the travel arrangements, less the cost of deposit, late/amendment fees and insurance premium cost.
---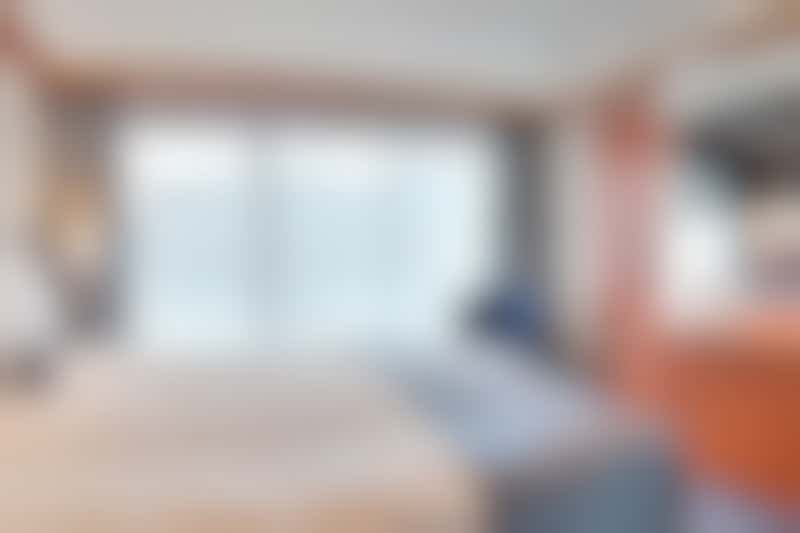 Cabin on Monarch Empress (Photo: Gate 1 Travel)
Gate 1 Travel isn't for everyone. So here are a few reasons why it might not be the river cruise line for you.
No Balcony Cabins
The only "balconies" on Gate 1 Travel's ships are French balconies, where you can open the window and lean out over the railing but not step outside. So, if you enjoy sitting on a private veranda to watch the world float past, it isn't the company for you.
---
"Dry" Lunchtimes and Excursions
Most river cruise lines include wine, beer and soda with lunch and dinner, but of course there are reasons that Gate 1 Travel's fares are less that many of its competitors and this is one of them. If you fancy a tipple at lunchtime, you will have to pay because complimentary beverages are only served at dinner. Another area where the line saves money is with its bottled water. On other lines, you will be handed a free bottle of water when you set out on excursions. On Gate 1 Travel, you get two per day in the cabin, but no extra ones when you leave the ship so you either have to save your stateroom water or buy more ashore, which can be tricky if you're getting straight onto a motorcoach.
---
Fewer Choices at Dinner
Gate 1 Travel also handles dinner differently than other lines. Each day the menu features a set appetizer, soup and dessert. The only choice you get is the entree -- a meat, fish or vegetarian dish or the "always available" choices of chicken breast with steamed vegetables and a baked potato or Caesar salad. Sometimes both the appetizer and soup are veggie, but on many days vegetarians will struggle and either have to go without, nibble on the bread basket or settle for a rather uninteresting green salad.
---
No Alternative Dining Venues
There is only one dining room and you won't find a smaller alternative restaurant serving specialty fare, plus there is no light lunch option served in the lounge. If you're a cruiser who likes to switch things up at mealtimes, Gate 1 Travel is not a good fit.