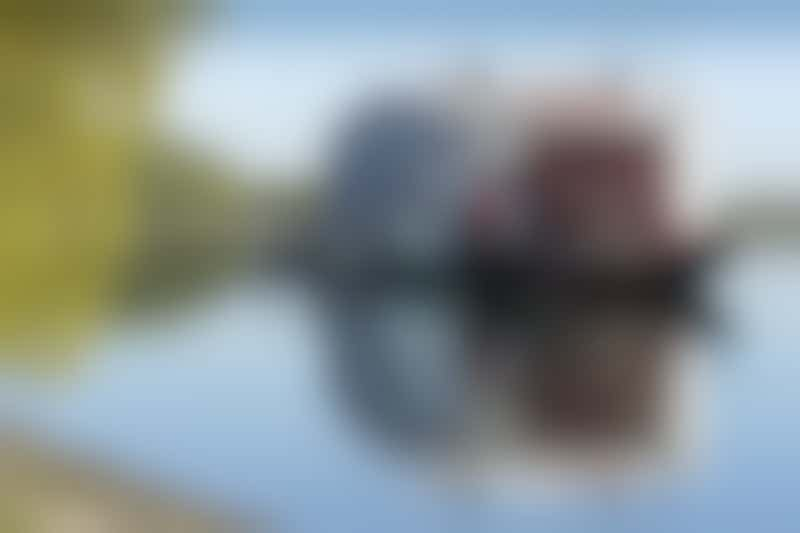 American Empress (Photo: Indigoiris/ Shutterstock)
American Empress is American Queen Steamboat Company's second ship, joining fleetmate American Queen in 2014. It sails itineraries on the Snake and Columbia rivers in the Pacific Northwest.
AQSC, which launched American Queen in 2012 on the Mississippi River, bought Empress of the North in spring 2013 and meticulously refurbished the paddlewheel vessel before relaunching it as American Empress. Both boats are designed to evoke a feeling of old-time cruising; it's impossible not to think of Mark Twain while sitting in a lounge watching the scenery lazily pass by, even in Oregon and Washington.
American Empress is ideal for travelers who love history or simply want to experience the United States in a completely different way.
Here are five reasons to cruise on American Empress.
1. The Food
Local is the name of the game on American Empress; dishes are generally sourced from the Pacific Northwest, completely fresh and absolutely delicious. While breakfast and lunch are lighter, the meals still include nods to the region -- a salmon and egg hash for breakfast, for example. Each night for dinner, passengers can select from a fish, red meat, white meat or vegetarian option for entrees. Portions are perfectly sized: not too big but still hearty enough to satisfy.
Food can be paired with local craft beers (there are plenty from Oregon and Washington from which to choose) or regional wine from Walla Walla and Willamette Valley. Looking for something different? Try a regional spirit, such as refreshing marionberry-infused vodka from Oregon-based Wild Roots. Wines and beers are included at dinner, though you'll pay extra for spirits.
2. The Gorgeous Refurb
Launched in 2003, Empress of the North sailed until 2008, when parent company Majestic America Line went out of business. The ship was relinquished to the U.S. Maritime Administration and sat unused for five years. When AQSC bought the ship in 2013, it determined it would require an extensive refurb, especially when it came to the decor.
Little of the ship was untouched. The detail work is spectacular, especially in the Astoria Dining Room, where ivory and pale blue replaced the bright red color scheme and the banquet seating was torn out. Our favorite spot onboard is the Paddlewheel Lounge on Deck 2, where gorgeous stained glass highlights 24 windows and walnut panels cover the tray ceilings. You could sit here for hours watching the massive paddlewheel turn.
3. The Amenities
Sometimes, it's the little things that make us smile. Take the in-cabin amenities. We love the fact our shampoo, conditioner, soap, shower gel and lotion come from Clarins, and we adore the super-soft robes and fluffy towels. Cabins also have Keurig personal coffee/tea machines, which is great if you're an early riser and don't want to leave your cabin to seek out caffeine.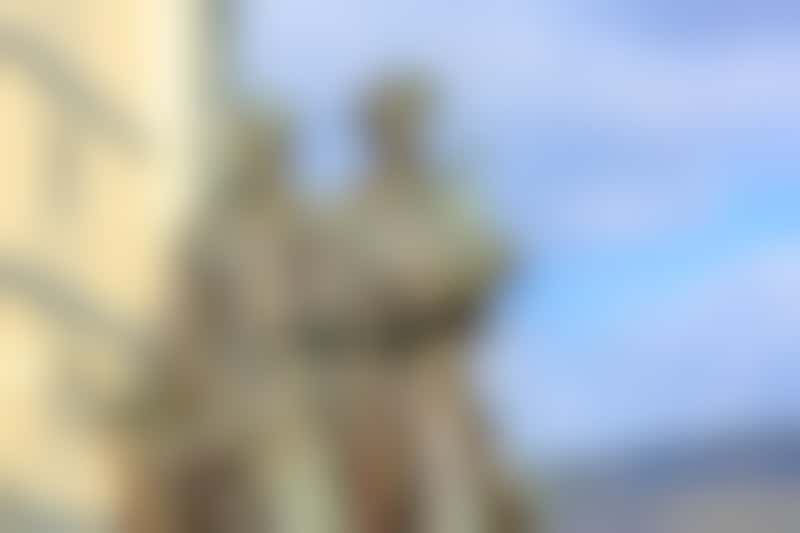 Statue of Meriwether Lewis and William Clark (Photo: Png Studio Photography/ Shutterstock)
4. The History
A major part of a river cruise is the itinerary, and any cruise to the Pacific Northwest will involve following the footsteps of explorers Lewis and Clark. Excursions are included in your fare on American Empress (though you can choose fee-based premium options, too), and most involve hop-on, hop-off buses that allow you to explore ports such as Astoria, Oregon, or Stevenson, Washington. Onboard, "riverlorians" lecture at various times throughout the day about everything from Native Americans to Lewis and Clark to the topography of the region. They're also available for one-on-one questions. You'll leave your cruise knowing a little bit more than you did when you started.
5. The River Grill & Bar
The space itself is impressive, with a huge marble bar, walnut columns and floor-to-ceiling panoramic windows. The River Grill & Bar serves as the boat's casual eating area for breakfast and lunch, where passengers have buffet options.
For dinner, the restaurant turns into the ship's alternative restaurant venue (open daily with no additional charge). Passengers are permitted to eat here twice during weeklong sailings, enjoying steak and lobster along with regional daily fresh catches. With incredible views and space that extends outdoors (with heaters for chilly evenings), this is the place to be while cruising through the stunning Columbia River Gorge.