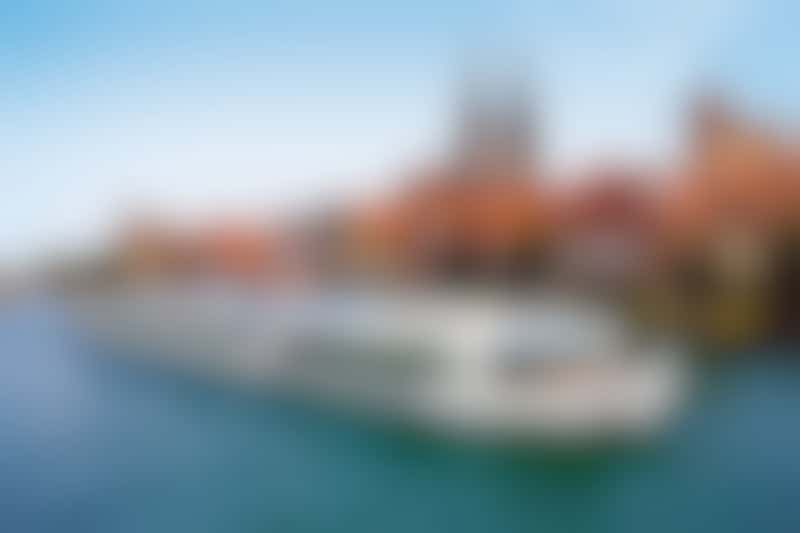 AmaWaterways' AmaCello in Regensburg (Photo: AmaWaterways)
In terms of personality, AmaWaterways has always been a line that's striving to stay ahead of the curve. It was the first river cruise line to tout bicycles onboard, and has recognized that people like to stay active on vacation, continually adding more to its wellness program. It has embraced smart inclusions – the latest being Happy Hour drinks -- and developed a comprehensive program of wine theme cruises. And with AmaMagna -- a ship that's double the width of a regular river cruise ship – the line has unabashedly gone after cruisers who want spacious suites and a variety of places to eat.
The majority of the line's 23 ships sail Europe's Rhine, Danube, Rhone, Saone, Seine, Douro, Moselle and Main rivers. The line also sails the Mekong in Southeast Asia on its own ship, and offers a program of cruise/safari trips on the Zambezi River in Africa on a charter vessel. The line has discussed entering Egypt as well.
AmaWaterways has other characteristics that make it a good option on the premium end of river cruising. Read on to see if AmaWaterways is the river cruise line for you.
---
AmaWaterways will float your boat if you like...
Exercising on vacation
If you'd rather take a hike or a long bike ride than lounge around, AmaWaterways is an excellent choice. The line has a full range of "active" excursions, with one available in every port. The ships also carry Wellness Hosts, who lead exercise classes (Champagne yoga, anyone) and shoreside bike rides. For those looking for even more exercise, AmaWaterways has a partnership with 'active travel' tour provider, Backroads, to offer expert-led cycling, hiking and walking cruises. These challenging cruises feature multiple expert trip leaders, custom titanium bicycles, support vans and flexible itineraries with a range of cycling routes ideal for all abilities. The partnership has been going since 2015 and now encompasses itineraries in both Europe and Asia.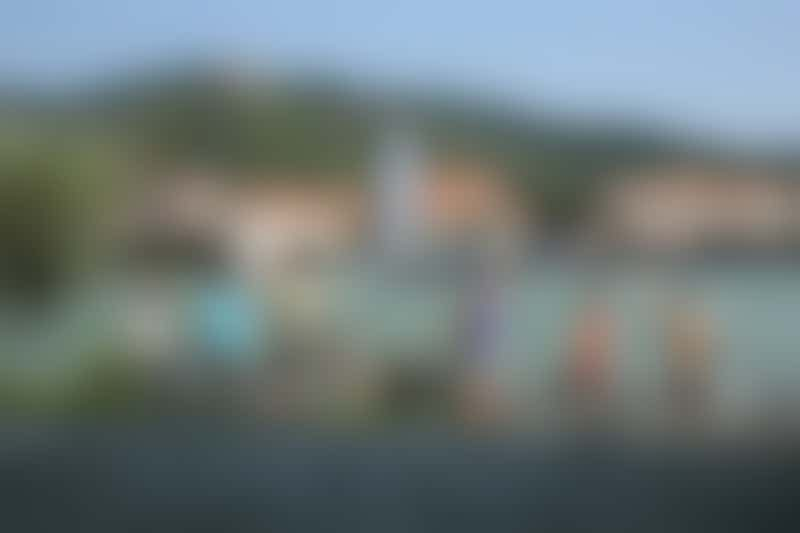 Danube - Durnstein Bicycle Tour (Photo: AmaWaterways)
Interconnected cabins
Most of Ama's newest ships (since 2015) are now designed with interconnecting cabins, which are unusual in the world of river cruising. The cabins are aimed at families who want to take multigenerational cruises, a growing demographic for AmaWaterways. The cabins are particularly popular with cruisers taking advantage of Ama's partnership with Adventures by Disney (see below).
Balconies
Due to the size limitations of river cruise ships, most lines sacrifice personal outdoor space for larger cabins. Instead, AmaWaterways came up with a unique design that has both a French balcony with a sliding glass window, and a walkout balcony situated directly in front of the bed. This "best of both worlds" option means that no one feels claustrophobic.
Large cabins and suites on the Danube
It's generally a given that you'll have a smaller cabin on a river cruise than you find on most ocean cruises – unless you sail on AmaWaterway's latest innovation, the double-wide ship AmaMagna. Introductory rooms on this 196-passenger ship start at 205 square feet, and balcony cabins range from 252 to 355 square feet. The ship also has spacious suites loaded with amenities for those who want to splash out in comfort.
Wine lovers
The vineyards of Europe are a playground for oenophiles. AmaWaterways has a full complement of wine theme cruisers on most of its European itineraries. Developed in partnership with participating wineries, the cruises draw a generally younger crowd (think 40s, 50s and 60s, instead of the usual 70s) who all love wine. Special tastings, seminars and wine pairing dinners are part of these theme cruises.
Disney and families
It's not surprising: As river cruising has grown in popularity, the desire for families to take their kids on these convenient and culturally enriching trips has grown. Through a partnership with Adventures by Disney, AmaWaterways has a schedule of family focused cruises on several rivers, including the Danube, Rhine, Seine and Rhone. The line's newer ships, all of which have outdoor pools, have been designed with the partnership in mind – and are family friendly.
---
AmaWaterways probably isn't the line for you if you like...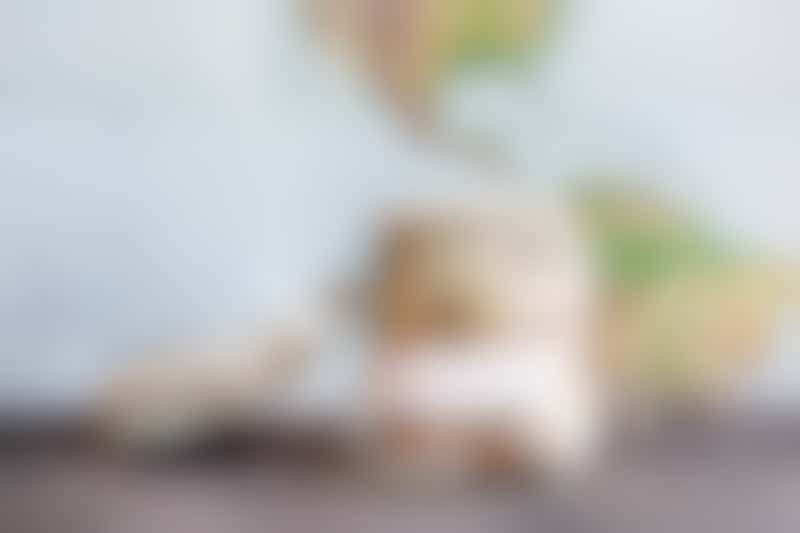 Travel on a Budget (Photo: Konstantin Aksenov/ Shutterstock)
Traveling on a budget
With the number of amenities AmaWaterways offers onboard, the generously sized and well-furnished cabins and the included shore excursions and drinks, AmaWaterways is not geared toward the budget traveler (although you do get lots of value for the price). With that being said...
Full splash-out luxury
While it's on the premium end of river cruising, AmaWaterways isn't the most luxurious line available either. Gratuities, for example, are separate from the fare, and you'll pay for drinks ordered outside meals and Happy Hour. Although dining is overall very good – there are lots of choices to accommodate a variety of food allergies and preferences – it's not always as innovative or as full as luxury ingredients as some others. Service is friendly and prompt, but there are no butlers onboard. If you're looking for these extra pampering touches, there are other lines – with higher price tags, generally – that might better suit.
Show Prices