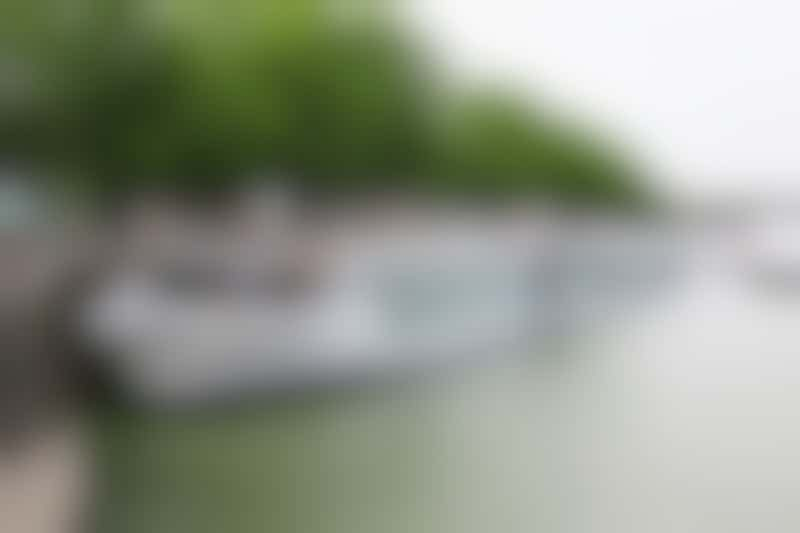 Amadeus Silver docked in Cologne (photo: Cruise Critic memeber Paradocs2)
The Amadeus name might not have a familiar ring to it, but the Austrian-owned river cruise line has been going for more than 30 years and is one of the oldest in Europe. For many years, the cruises were mainly sold to the German-speaking market, but all that has changed. English is now the joint onboard language, and the family-owned fleet is growing steadily; Amadeus Imperial, launchign in 2020, will be the newest. So it's timely that we've come up with reasons why Amadeus RIver Cruises might be the line for you when you pick your next river vacation.
Amadeus might be the line for you if ...
You like to be flexible.
Most river cruise lines include at least one daily excursion in the price of the fare. That's great if you want to go on them all, but, let's face it, all those walking tours can be exhausting, so it's not so good if you'd like a day chilling out on the vessel or want do your own thing. Amadeus bucks the trend by giving passengers complete freedom to do as much or as little as they choose -- and pay accordingly. For all cruises, there's an "a la carte" program ofthree -- sometimes four -- excursion packages, ranging from around four shore tours during a weeklong cruise to a full-on schedule with up to two per day. These can be booked in advance for a 15-percent discount, or onboard for the full price. Alternatively, passengers can book individual excursions separately during the cruise.
You want plenty of space to stow away your luggage.
In a first for river vessels, three of the newest riverboats in the fleet -- Amadeus Silver, Silver II and Silver III -- all have cabins that have roomy walk-in closets that include full-length hanging space, large open shelves and a full-length mirror. There's also plenty of well-designed storage space in the cabins (which probably has quite a lot to do with joint company founder Marina Luftner and her daughters, who all have very hands-on roles in the business). Roomy units with soft-close drawers and a large shelf running the width of the shower that respectively make rummaging around for clothes and knocking things out of tiny soap dishes a thing of the past.
You like to let your hair down.
Entertainment on river cruises is usually limited to a resident pianist/singer and visiting onboard entertainers. All perfectly fine, but it can sometimes seem a little staid, particularly if you've been used to the party scene on big ocean cruise ships. In addition to an onboard treasure hunt and other light-hearted competitions, Amadeus breaks the mold with a weekly pirate night -- the first themed party we've ever experienced on a river cruise. It's announced on the day of the event, so passengers that want to get into the spirit of things have a few hours to cobble together some suitably swashbuckling attire -- such as bandanas, eye patches, makeshift hats and so forth. Crew members dress up too, and at dinner passengers enter a darkened dining room to find the tables have been "plundered," with cutlery piled up under napkins, glasses tipped on their side and the menu on a piece of scorched paper. Of course, it's not obligatory to become a buccaneer for the night, but for those that do -- argh, it's great fun me hearties!
You like to put your hair up.
Amadeus has a hair salon and resident hairdresser throughout its fleet, something you won't find on most other river vessels. The salon is open daily and offers cutting and hairstyling services for men and women.
You like to mingle with a cosmopolitan crowd.
While many river cruise lines are geared toward one or two core nationalities -- be they North Americans, Brits or Aussies -- with Amadeus you're unlikely to find yourself surrounded by your fellow countrymen and women. The cruises attract a really mixed crowd, and it can be great fun getting to know folks from other parts of the world. It also creates a social, cosmopolitan atmosphere onboard. Our cruise included Germans, English, Portuguese, Americans, Canadians, Egyptians, Israelis and Indians.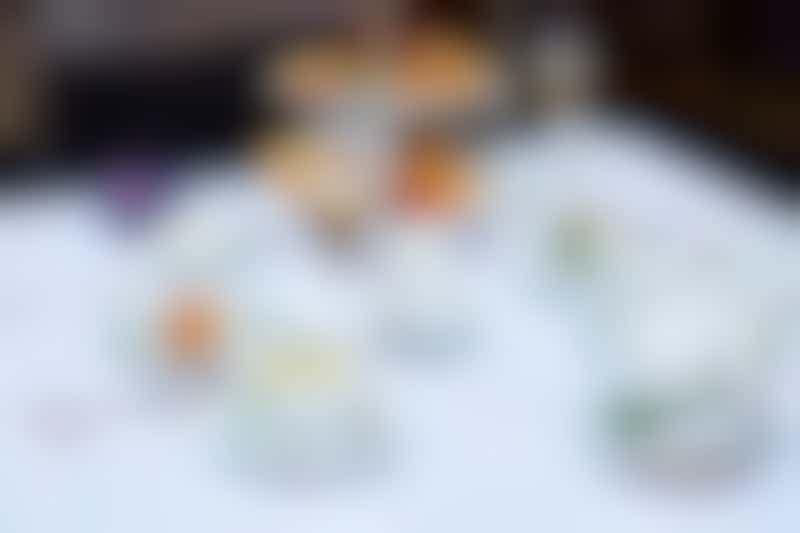 Afternoon tea (photo: Ekaterina Pokrovsky/Shutterstock.com)
You're a fan of food, glorious food.
You're never going to go hungry on any cruise, but from morning until late at night there's always something to tickle your taste buds -- along with some added extras. Rhine sailings feature a midmorning sausage and pretzel fest, known as a "fruhschoppen," just in case you're feeling peckish between breakfast and lunch. Afternoon tea goes above and beyond the usual cakes and sandwiches (and delicious they are too) with additional themed teas, showcasing ice cream, freshly-made waffles apple strudel and other treats. Most river cruise lines offer a three- to four-course dinner, but Amadeus ups the ante with a five-course evening meal as standard -- with an additional amuse-bouche and sorbet course thrown in for good measure at the captain's gala dinner. If you're still hungry, Amadeus is one of very few river lines to emulate the famous midnight snack tradition of ocean vessels with a selection of hot and cold nibbles at around 10:15 p.m.
You like to keep fit and ease any aching muscles.
Some river ships have gyms, some have a massage room and some have onboard bikes. Amadeus has all three on all of its vessels. The gym is open 24/7 and the masseuse leads an early morning pre-breakfast stretching class on the sun deck, or inside in bad weather. For passengers that want to use pedal power to go exploring, the bikes, plus helmets, are available free on a first-come, first-served basis.
You want an eco-friendly cruise.
Amadeus is the only river cruise company operating on the European waterways to be awarded the "green certificate" seal of approval by Green Globe, an association that works with travel organizations to promote environmentally friendly practices and sustainable tourism. To gain certification the line has implemented onboard measures to save water and energy and uses eco-friendly procedures in day-to-day operations.
Amadeus might not float your boat if...
You like more drinks included.
Amadeus doesn't include as many drinks in the cruise fare as some other lines. Water is included at lunch and you get water and wine at dinner, but that's it. There's no free water in cabins or on excursions either. If you're teetotal or a light drinker, Amadeus is a better deal as you're not subsidizing other passengers' bar bills, but those who are used to more all-inclusive options might be upset.
You like to meet new people at dinner.
Amadeus does not operate an open seating policy in the restaurant, which is unusual for a river cruise line. You'll be allocated a table at the beginning of the cruise and that's where you stay for the duration. Diners will be seated with passengers who share the same language and cabin category and groups of friends and family can always be placed together. Still, it's a bit like online dating where you don't know what you'll get. In theory, you can ask to be moved, but in practice this rarely happens.