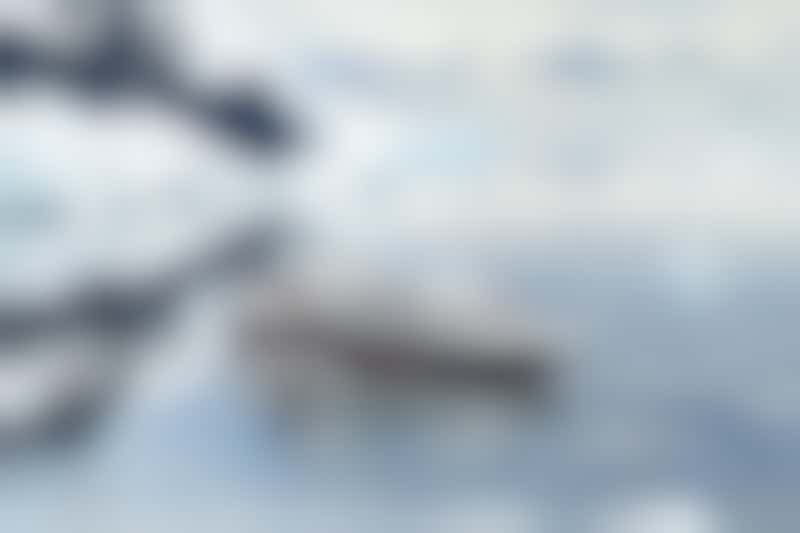 Abercrombie & Kent expedition cruise (photo: Abercrombie & Kent )
If you like to cruise without a crowd and you need a lot of attention, then the luxury tour company Abercrombie & Kent may be just the ticket. One of the biggest features that comes with any A&K chartered cruise, be it expedition cruises in the Arctic or Antarctica; a river cruise in Europe and The Nile; barge cruises in France or sailing trips in the Med, is the staff and their unrivaled service. You are fully and genuinely looked after from start to finish with A&K's savvy staff. The company's 1.3 to 1 staff-to-passenger ratio means a lot of attention to detail and to you.
Although the company charters ships, an A & K cruise is staffed with some of the company's own people, including the Resident Tour Director and tour guides, most of whom live in the region where you're traveling. The result is a luxury experience that still has local flavor.
Abercrombie & Kent might float your boat if you like...
Boutique-style ambience
A&K cruises provide an understated level of luxury, sans big-brand bells, whistles and crazy crowds. It feels like a laid-back, chic boutique hotel or your wealthy BFF's private yacht, with attentive friends.
Small group size and personal space
All of A&K's cruises cater to a small group sizes, as few as 18 on some journeys. That allows them to reserve pre- and post-cruise hotel, that can't accommodate larger groups that travel with other companies. It also opens them up to a series of exclusive, under-the-radar, insider-access excursions that are only possible for smaller groups -- from private museum openings to visits with locals in their homes.
On an A&K cruise, you won't be elbow-to-elbow, nor camera-to-camera with a crowd. When going through the locks, there tends to be only a few passengers out on deck, at 5 a.m., 7 p.m. or otherwise. The focus on personal space is available both on and off the boat. On group tours, coaches are filled no more than 60 percent, ensuring an empty seat next to each guest and a highly coveted window seat for all. On European river cruises, shore excursion groups are limited to 24; in local restaurants and onboard, tables are reserved for the A&K group.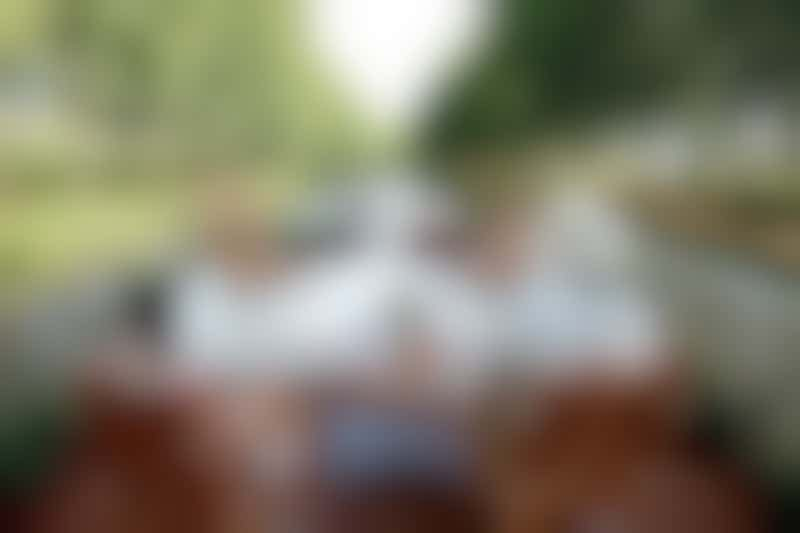 Abercrombie & Kent European Canal cruise (photo: Abercrombie & Kent )
The exclusive element
A&K is all about exclusive moments and amenities. A few include Ride Like a Local, where you explore a neighborhood by horse-drawn carriage or rickshaw; Chef's Table, where you can participate in a culinary demo; and Travelling Bell Boy, where your bags magically disappear and reappear in all the right places, with no effort or worry on your end. In addition, there's complimentary internet access during hotel stays (where available), private arrival and departure transfers and gratuities included (except for the Resident Tour Director, which is at your discretion).
Local plates, pours and people
There's also plenty of regional options on pour. You can expect pinot blanc, chardonnay, merlot, cabernet and rose from local Egyptian wineries Shahrazaad, Omar Khayyam, Ayam and Beausoleil. The local lure continues on the plate, on the a la carte menus and on the buffets, as all food is locally sourced and inspired. If you need the comforts of home, however, there are plenty of them available onboard any A&K cruise.
Similar to the plates and pours, the people are also locally sourced. The staff, guides and the Resident Tour Directors live in the area year-round and have spent their lives in the regions where their guests travel. This provides another level of intimacy and a level of expertise that is above and beyond any guidebook experience. You never lose sight or sense of where you are.
A younger cruise crowd
A&K takes travelers to all corners of the globe, and in many cases in a very adventurous way. Because the company runs trips and safaris to places like Papua New Guinea, Machu Picchu and Africa, their passengers tend to be active and therefore a bit younger than your average cruise crowd.
The average age of A&K travelers is between 35 and 65. So, the cocktail hours are lively, dinner conversations are spirited and crowds tends to be savvy, well traveled and healthy. Most guests are the early to bed, early to rise types. You may bump into a few of them around sunrise on the treadmill or in the lounge, taking in their coffee and emails first thing. It's that kind of a crowd.
You prefer the safety of a tour company.
Because A&K runs a robust tour business, the company has a staff on hand 24/7 in 52 offices around the world to assist, if and when necessary, a passenger needs to rebook or reroute a trip, make alternate arrangements, reschedule flights or arrange private charters for their passengers. That's a relief.
In addition, A&K's local guides have lived in country for years, making them intimately familiar with local customs and geography. That means they are keenly aware of changes in the political climate, which can create concerns.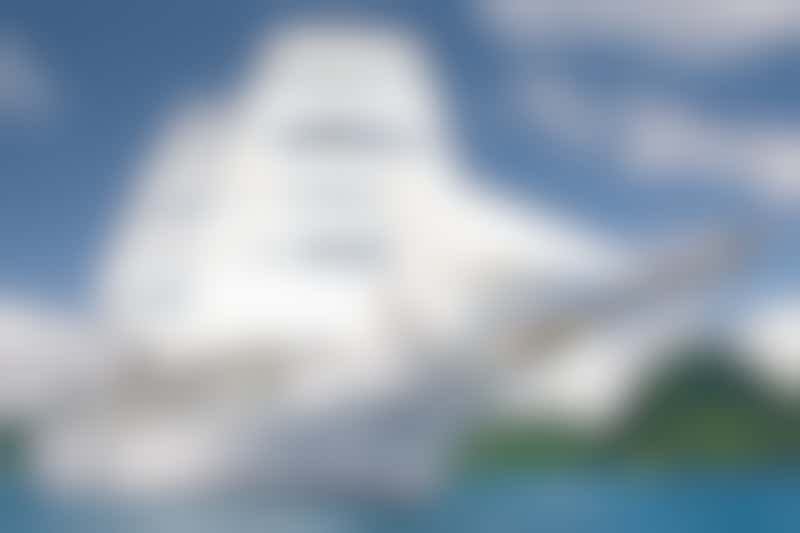 Abercrombie & Kent sailing cruise (photo: Abercrombie & Kent )
Abercrombie & Kent might not be the cruise line for you if…
You like to blend into the crowd
With a 1.3 to 1 staff ratio and such small groups, it's hard to be anonymous on an A&K cruise. The staff will be attentive, and the Resident Tour Director will go out of his or her way to set up appointments. If you are a do-it-yourselfer, this might seem like overkill.
You travel as a family
Kids are welcome on A&K cruises; the company's minimum age to cruise is 10. That being said, you'd be hard pressed to see many kids onboard, as there aren't kid's clubs or climbing walls to keep their attention. Most children would be bored with the usual program. Charters works best if your family is considering an A&K cruise, where an extended family or group takes over an entire boat.