.embed-container { position: relative; padding-bottom: 56.25%; height: 0; overflow: hidden; max-width: 100%; } .embed-container iframe, .embed-container object, .embed-container embed { position: absolute; top: 0; left: 0; width: 100%; height: 100%; }
Spa Suite, Royal Suite, Junior Suite, Grand,
AquaTheater, Owner's Suite and one for the fam
It sounds like a Dr. Seuss book but it's actually a rundown of most of the styles of suites on Royal Caribbean ships. We found more than 20 types of luxury cabins on the cruise line's website, so if you're looking for a stateroom with more space on your next cruise, we can see how the choice can be bewildering. To help make your decision easier, we've created this cheat sheet to the most common Royal Caribbean suite types.
Please be aware that suites of the same name/category do vary by ship in size, layout, decor and even amenities. Royal Suite Class perks are only available on Oasis- and Quantum-class ships; on other ships suite residents might benefit from priority check-in and tendering, private breakfast and lunch (Voyager and Freedom class), reserved theater seating and concierge service. On Majesty and Empress of the Seas, the suites can be radically different and much smaller, so we did not include them when generalizing about cabin configurations. For the most accurate information on the specific ship you're considering, check Cruise Critic's reviews and photo albums, visit Royal Caribbean' website or speak with a travel agent.
Junior Suite
Found on nearly every ship in the fleet, the Junior Suite is the line's intro-level suite; in other words, it will be the smallest but also the cheapest suite choice. Junior Suites range from 250 to 300 square feet, and are a more spacious version of a standard balcony cabin with a sleeping area adjacent to but not really separate from a living area. Bathrooms generally have tub-shower combos in this suite category.
Junior Suites on Oasis- and Quantum-class ships are eligible for Sea Tier perks, such as dinner at Coastal Kitchen and L'Occitane bath products. On other ships, Junior Suites get a few, minor upgraded cabin amenities, but no extra privileges.
Best For: Couples and families who want a bit more space, but can't splurge on a true suite
Grand Suite
Grand Suites take the square footage up a notch, ranging from 350 to 400 square feet. These suites also do not have true separation between sitting and sleeping areas (though they generally have a dividing curtain), but are more square in design with the bed across from rather than side by side with the living space. Your sitting area will be more social, with easy chairs across from a couch and coffee table, and an entryway space features a bar area. Bathrooms have double vanities.
Grand Suites on Oasis- and Quantum-class ships are eligible for Sky Tier perks, such as concierge service, unlimited internet and all-day dining at Coastal Kitchen.
Best For: Travelers who don't want to feel like they're sleeping in their living room, and who use their ensuite sitting area for chatting with each other and new friends, rather than just dumping bags and papers
Owner's Suite
Owner's Suites are laid out similar to Grand Suites, but are larger and more luxurious. They vary in size by ship, ranging from 450 to 600 square feet. The entry/bar area is expanded, with enough room for a small dining table, separate from the large living area. The bedroom feels more set apart because a cabinet with large flat-screen TV (which swivels to face either the bed or the couch) divides the two areas, as does a curtain that can be pulled across. Bathrooms are upscale and spacious with separate shower and whirlpool tub, plus double vanity, toilet and bidet.
Owner's Suites are eligible for Sky Tier perks on ships with Royal Suite Class.
Best for: Passengers who like to dine in their cabin and soak in a Jacuzzi
Explore Royal Caribbean Cruises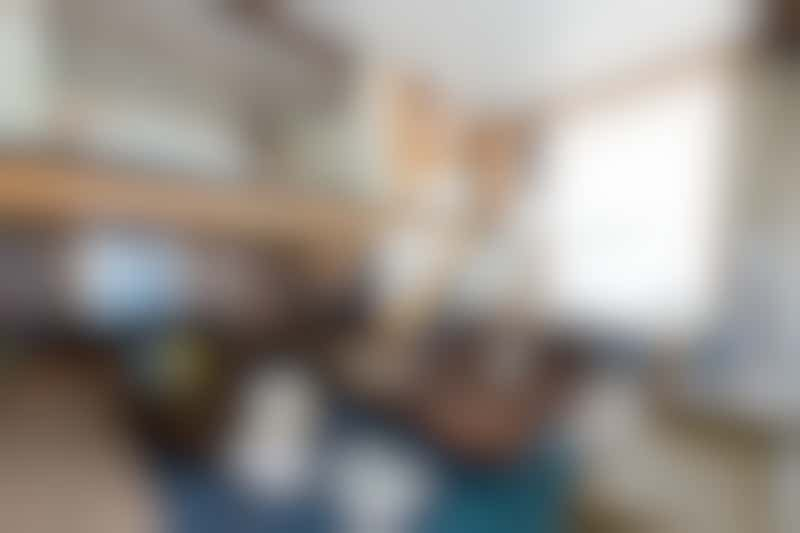 The Royal Loft Suite with Balcony on Oasis of the Seas (Photo: Cruise Critic)
Royal Suite
While the first three suite types are found on nearly every ship in the fleet, the Royal Suites are only found on 18 ships (and not on the newest Quantum- and Oasis-class ships). They range in size from 950 to almost 1,400 square feet, and feel like a luxury apartment, rather than a cruise ship cabin. Expect impressive entryways with baby grand pianos, full wet bars with barstool seating area, dining table for four and full-sized living areas with multiple couches (often queen-sized sofa beds), love seats and/or easy chairs. Large bedrooms are completely separate with walls and doors that close, and connect to walk-in closets and humongous bathrooms, with toilets and bidets in a room separate from the fancy vanity, Jacuzzi tub and enormous separate shower. Large balconies not only include dining tables and loungers, but also a second whirlpool tub.
Best for: Cruisers requiring the utmost in luxury accommodations, who plan on spending a lot of time in their suite dining, socializing and relaxing on the balcony. Also good for families who need to sleep extra passengers in a separate room or need a large central spot for gathering.
Royal Family Suite
Families can stay together on 19 ships (excluding the Radiance class, some Vision-class ships and Empress of the Seas) with these 480- to 580-square-foot suites designed for parents and kids to share. The Royal Family Suites sleep up to eight with two bedrooms, each with two twin beds (that convert to king-sized beds), two Pullman beds (pulldown bunks) and a double sofa bed in the living room. Just note that the master bedroom has a balcony and the second bedroom is an interior space with no windows. Two bathrooms (one with shower, one with tub-shower combo) make the morning and evening routines more doable when large groups are sharing. The separate living area offers couches and easy chairs; the family suites on some ships have dining tables for four. The Royal Family Suite does not provide a ton of living space for eight people, and has pretty standard decor and bathroom design; if you're hoping for the opulence of a regular Royal Suite, you will be disappointed.
Royal Family Suites are eligible for Sky Tier perks.
Best for: Large families or groups who want to squeeze everyone in one cabin, but don't need luxurious touches or a huge amount of social space
Ultimate Family Suite
The 1,134-square foot Ultimate Family Suite was introduced on Symphony of the Seas. Though huge, the suite is more about shared family fun rather than hiding away in different rooms. So, there are just two bedrooms -- one for the parents and one for the kids, which sleeps four. There is also a sofa bed in the living room which sleeps two, so the max family size here is eight. The centerpiece is a huge living room space which features a twisty slide that connects the kids' bedroom to the living room. The living room features a huge TV, a suspended basket-chair, funky lighting, air hockey table and stairs to the master bedroom. There is a separate, smaller room that is more for the kids to hang out in: a small sofa, another huge TV, a tiny kitchen area with a Coke cooler and a LEGO wall. The kids' bedroom is fun: decorated in lime green, with three pull out beds and a small sofa bed. There is a bathroom attached. Note the master bedroom is open plan and looks out over the main living room; privacy is provided by thick curtains. There is a bathroom attached. Outside you'll find a large, square shaped balcony complete with a climbing wall (specifically a Luckey Climber), a hot tub and space for a dining table and loungers.
Best for: Large (six-plus), wealthy (this suite sells for $30,000/week) families who like to share the fun and don't mind a lack of privacy
Other Family Suites
Families on Royal Caribbean's newer ships have additional suite options. On Quantum-class ships, you'll find two types of family suites, in addition to the Royal Family Suite. Family Junior Suites are 301 square feet and can sleep up to five via a master bed and some combination of a double sofa bed, trundle bed, porta-crib or rollaway bed. These suites have 1.5 baths – a full bathroom with a tub and a separate half-bath. Royal Family Suites receive Sky Tier perks.
Better for large groups, especially multigenerational ones, are the Family Connected Junior Suites, which sleep up to 10 with three interconnected cabins: a junior suite, an interior studio cabin (which actually can sleep two) and a standard balcony cabin. The combined square footage is 575 square feet, and balconies interconnect. The upside is you get three bathrooms, but the downside is it's not a ton of space for 10 to hang out.
On Freedom-class ships and Harmony of the Seas, you can find Presidential Family Suites. (Note on Symphony of the Seas these have been renamed "Villa Suites," but are in fact exactly the same). These are the palatial family residences you might be looking for. At roughly 1,200 square feet, they have four bedrooms, four bathrooms and a huge living area with an entertainment center. The humongous 800-square-foot balcony offers a wet bar, whirlpool tub and outdoor dining area that seats 14. These suites on Harmony of the Seas receive Star Tier perks, such as Royal Genie butler service, free specialty dining and included beverages and gratuities.
Best for: Larger family groups looking for options that are either smaller or larger than Royal Family Suites and who are traveling on specific ships with these cabins.
Spa Junior Suite
Quantum-class ships also have Spa Junior Suites, which measure 267 square feet and are slightly smaller than regular Junior Suites. They don't have any privileges with the ship's spa, but the bathrooms do have tubs and separate showers with rainfall showerheads.
Spa Junior Suites get Sea Tier perks on Oasis- and Quantum-class ships.
Best for: Travelers looking for an inexpensive suite with nice bathrooms and a few extra perks (like access to the Coastal Kitchen restaurant)
AquaTheater Suites
While not technically designated as family suites, AquaTheater Suites on Oasis-class sleep eight with two bedrooms, two baths and a living area with comfy seating and a dining table. Though the suites are pretty big (sizes range from 659 to 820 square feet, depending on deck), their selling point is the huge wraparound balcony that gives 180-degree views of the AquaTheater (pool/performance venue for acrobatic diving shows), the Boardwalk neighborhood, rock climbing wall and the ship's wake.
The two-bedroom AquaTheater Suites receive Star Tier perks.
Best for: Families and groups who want to be in the center of the action, watch AquaTheater shows from their private balcony and enjoy the hustle-and-bustle of the Boardwalk below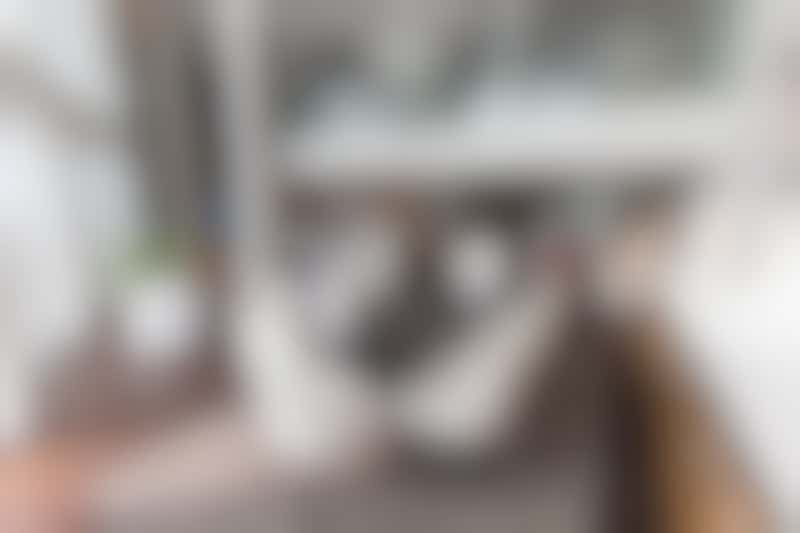 The Royal Loft Suite with Balcony on Anthem of the Seas (Photo: Cruise Critic)
Loft Suites
Quantum- and Oasis-class ships feature the gorgeous, light-filled Loft Suites, two-story cabins with living areas with vaulted ceilings, second-story master bedrooms and baths, expansive and/or multiple balconies and double-height floor-to-ceiling windows. You'll find different types of Loft Suites: Oasis-class ships have Crown, Sky and Royal Loft Suites (in order from smallest to largest), while Quantum-class ships have Sky, Grand, Owner's and Royal Loft Suites (again in size order). The 1,500- to 1,640-square-foot Royal Loft Suites are the most opulent suites onboard. Think enormous bathrooms with ocean views, walk-in closets, pianos, private libraries and balconies with dining tables, bars and hot tubs. On Quantum-class ships, this suite also has a second bedroom and two additional (smaller) balconies. To compare, the Crown and Sky Loft Suites are one-third to one-half the size.
Crown Loft Suites are eligible for Sky Tier perks, while Royal Loft, Owner's Loft, Grand Loft and Sky Loft suites receive upgraded Star Tier perks.
Best for: Cruisers who like an open living space with lots of light and want to enjoy some of the largest and innovative suites on Royal Caribbean ships
Explore Royal Caribbean Cruises