Alaska is one of the most popular cruising destinations on earth, and each year it seems like more ships relocate there, giving cruisers more options than ever to sail to the wild ports of the Last Frontier.
For the Alaska cruise season -- which typically begins in May and ends in September, though it stretches earlier and later each year -- we've counted 59 different ships across 19 cruise lines plying the waters of the Gulf of Alaska. From Royal Caribbean International's 4,905-passenger Ovation of the Seas to Alaskan Dream Cruises' 10-passenger Misty Fjord, you can travel to Alaska with all the amenities of a floating city or with just your closest companions and a few locals to guide you.
In an effort to help you book the right Alaska cruise, we've compiled a list of each cruise line sailing to the 49th State this season, along with the ships they've dedicated to various Alaska itineraries.
---
Princess Cruises

Ships
Regal Princess

Royal Princess

Coral Princess

Pacific Princess

Sapphire Princess

Emerald Princess

Ruby Princess

Golden Princess

Sun Princess

Star Princess

Grand Princess
Princess Cruises has the most ships cruising to Alaska in 2020, by far, with 11 ships. When Enchanted Princess launches in June, the line will have 19 ships in its entire fleet -- meaning more than half will be dedicated to the Alaska region for at least a portion of the season.
Princess' signature onboard programming in the region is called "North to Alaska," and includes special guest lectures, regional cuisine, themed events and plenty of of kids activities.
In 2020, Princess is offering an impressive five homeports with ships sailing to Alaska: round trip Seattle, round trip San Francisco, round trip Los Angeles, round trip or one-way sailings from Vancouver and one-way Anchorage (Whittier).
With a number of its own lodges and hotels throughout the state, Princess also offers at least four different types of cruise tours (cruises combined with a land trip) that vary from 10 to 17 nights.
Related: 7 Reasons to Cruise Princess in Alaska
---
Holland America Line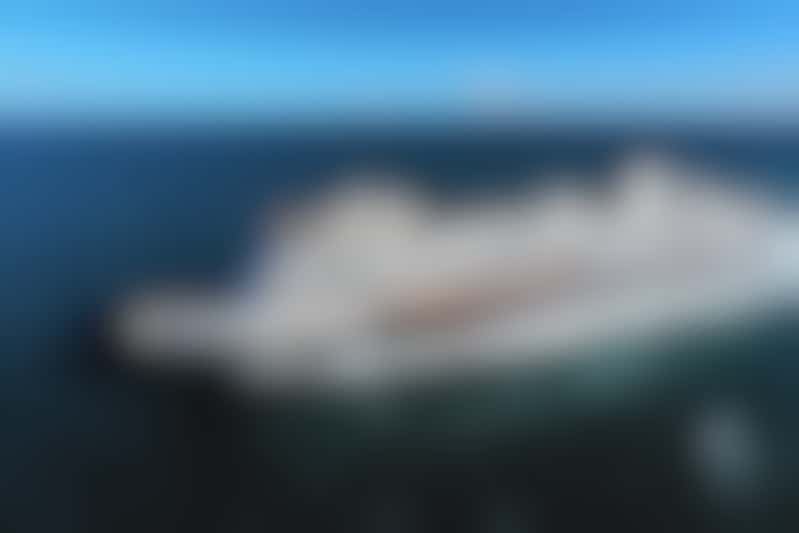 Ships
Koningsdam

Eurodam

Noordam

Westerdam

Volendam

Oosterdam

Maasdam
Holland America is Princess Cruises' closest competitor in Alaska (it won the Cruise Critic Cruiser's Choice Award for Best in Alaska in 2019).For 2020, the cruise line known for its cruise tour offerings here will have seven ships dedicated to Alaskan itineraries, visiting a combined 40 ports (including actual ports and scenic sailing regions) on 775 sailings and cruise tours. Among the standout experiences in 2020 will be the line's maiden calls to the remote Inian Islands.
Like Princess, HAL owns a number of its own lodges, but it's the only cruise line that offers land extensions in the Yukon Territory.
Related: 10 Reasons to Love a Holland America Line Alaska Land and Sea Cruise; Holland America vs. Princess in Alaska
---
UnCruise Adventures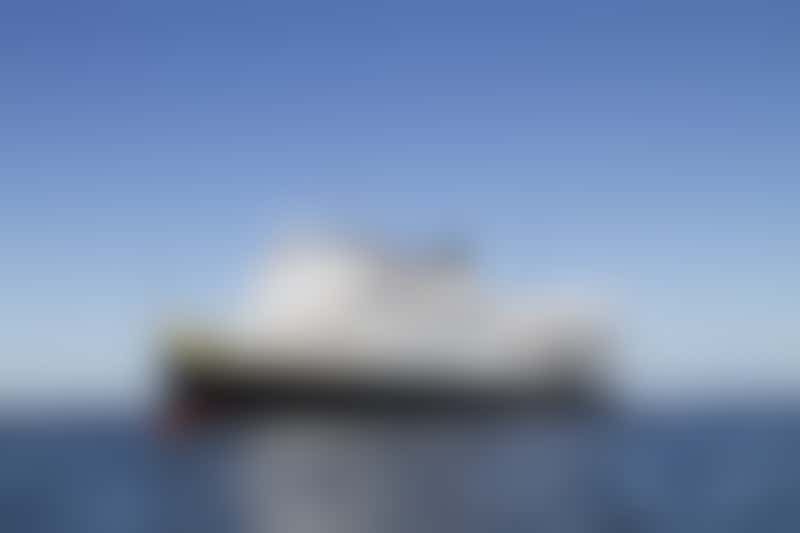 Ships
Safari Endeavour

Safari Quest

S.S. Legacy

Wilderness Adventurer

Wilderness Discoverer

Wilderness Explorer
A small-ship cruise line, UnCruise Adventures is dedicating six ships -- two-thirds of its fleet -- to Alaska in 2020. The line specializes in adventure cruising and incorporates included activities, such as skiffing, kayaking or bushwhacking, into its daily program on all seven- to 14-night itineraries.
UnCruise Adventures is offering nine Alaskan itineraries in 2020, with the option to add on a land extension. Ports typically include more remote options, such as Port Frederick in Chichagof Island or the Peril Straits of Baranof Island. While traditional ports, such as Sitka or Icy Strait, are also included on most itineraries, the focus of an UnCruise Adventures voyage in Alaska is off-the-beaten-path exploration and wildlife-viewing opportunities.
Related: 8 Reasons UnCruise Adventures Might Be For You
---
Alaskan Dream Cruises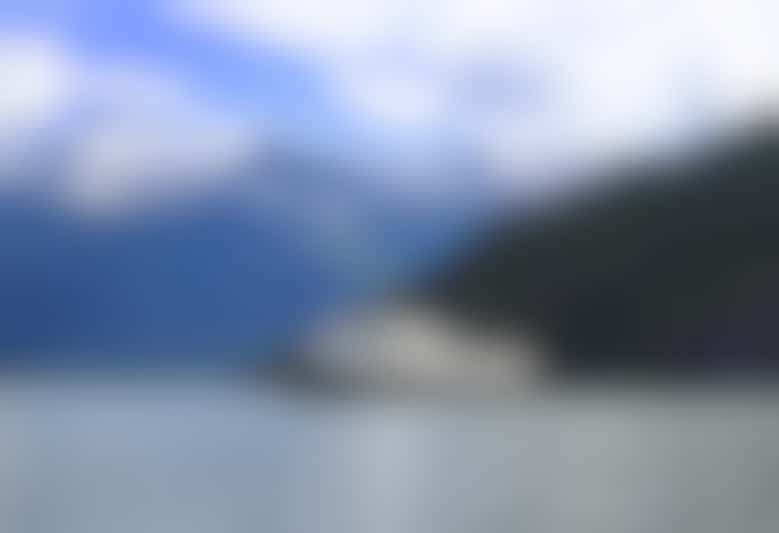 Ships
Misty Fjord

Kruzof Explorer

Chichagof Dream

Baranof Dream

Admiralty Dream

Alaskan Dream
What makes Alaskan Dream Cruises unique is that it only sails in Alaska. All six of the line's ships operate there and the family-owned and family-operated company is based in Sitka.
The ethos of the cruise line revolves around exploring the "true Alaska" with a high ratio of local experts onboard along with visits to and interactions with First Nation villages and peoples. There are five different itineraries in Alaska for 2020, with names such as "Become a True Alaskan" and "Remote Alaska Adventure."
Alaskan Dream Cruises redefines what you might think of as a "small ship" with its largest vessel holding about 76 passengers, while its smallest has a capacity of just 10.
Related: Small Ships in Alaska: A Guide to Cruising Off the Beaten Path
---
Norwegian Cruise Line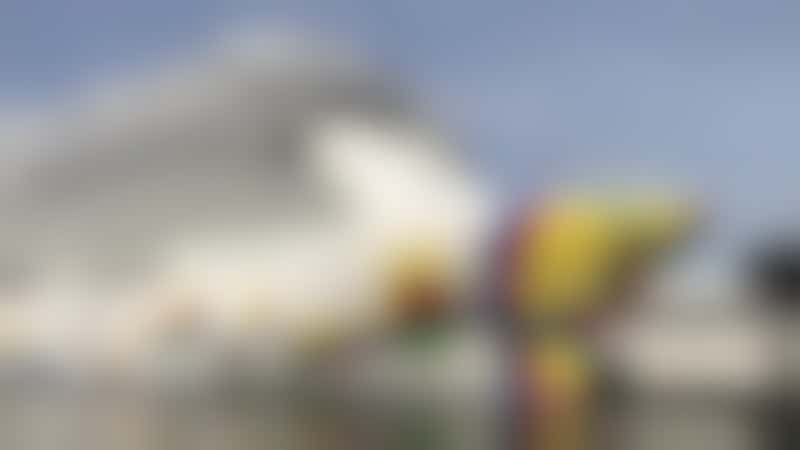 Ships
Norwegian Encore

Norwegian Bliss

Norwegian Joy

Norwegian Jewel

Norwegian Sun
Norwegian has a handful of ships in Alaska in 2020, but they include some of the line's newest and most popular vessels. Of the five ships sailing this season, Norwegian Joy debuted in 2017, Norwegian Bliss was built with Alaska in mind in 2018 and Norwegian Encore won Cruise Critic's Best New Ship of 2019.
Apart from its hardware, Norwegian Cruise Line has also been making major investments in Alaska shoreside, including an expansion of Icy Strait Port (a new terminal is set to debut for the 2020 season), along with land purchased in Juneau.
Most of NCL's Alaska itineraries stick to marquee ports, but Norwegian Sun's itineraries are a bit more immersive and include nine- to 12-night cruises out of Seattle, calling on Sitka, Glacier Bay, Hubbard Glacier, Holkham Bay, Juneau and Ketchikan, as well as Victoria, British Columbia.
Related: 9 Things You'll Love About Norwegian Bliss
---
Royal Caribbean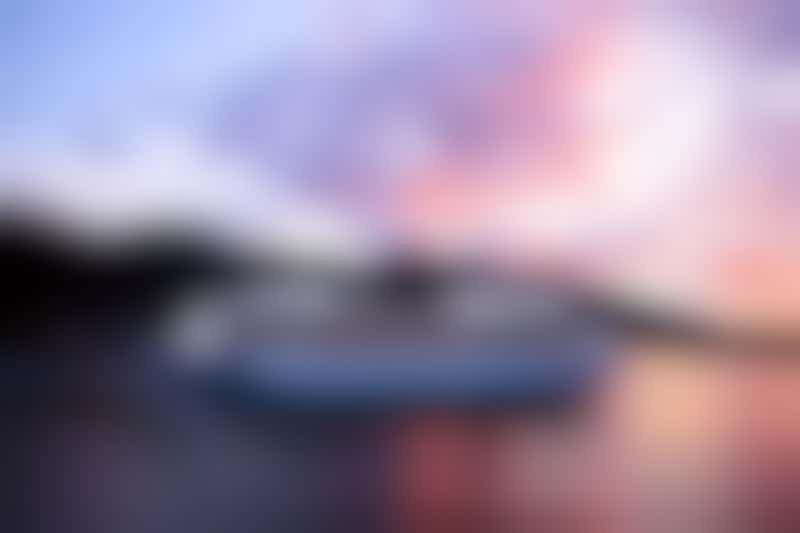 Ships
Ovation of the Seas

Radiance of the Seas

Serenade of the Seas
Royal Caribbean is one of the most popular cruise lines sailing today, but only three of its 26 cruise ships are heading to Alaska in 2020. One, Ovation of the Seas, is the largest ship sailing in the region, with a maximum capacity of 4,905 passengers and onboard attractions such as skydiving and surfing.
Most of Royal Caribbean's Alaska itineraries, however, are onboard Radiance of the Seas, which debuted in 2001, has no over-the-top onboard activities and accommodates half the amount of passengers at 2,112. The bulk of Royal Caribbean's Alaska itineraries are one week, with departure port choices of Seward, Vancouver and Seattle. Due to a contraversial move, Royal Caribbean will not be visiting the popular Glacier Bay scenic sailing region for the foreseeable future.
Related: Seattle vs. Vancouver: Where Should You Start Your Alaska Cruise?
---
Celebrity Cruises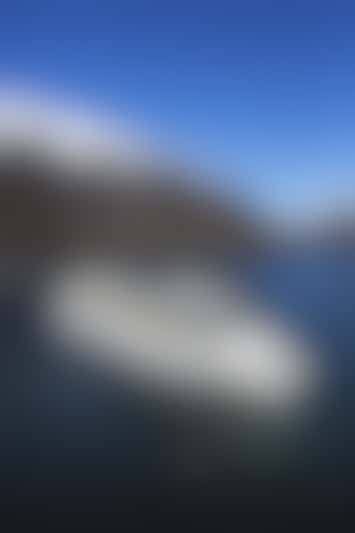 Ships
Celebrity Eclipse

Celebrity Solstice

Celebrity Millennium
Celebrity also offers three ships in Alaska, including the newly refurbished Celebrity Eclipse and Celebrity Millennium, sailing seven-night itineraries that visit a total of 12 ports.
Expanded cruise tours for 2020 include land extensions into the Canadian Rockies, as well as Denali and Fairbanks, totaling a dozen different cruise tour options this Alaska season.
Related: Best Layers to Buy For Your Alaska Cruise
---
Lindblad Expeditions–National Geographic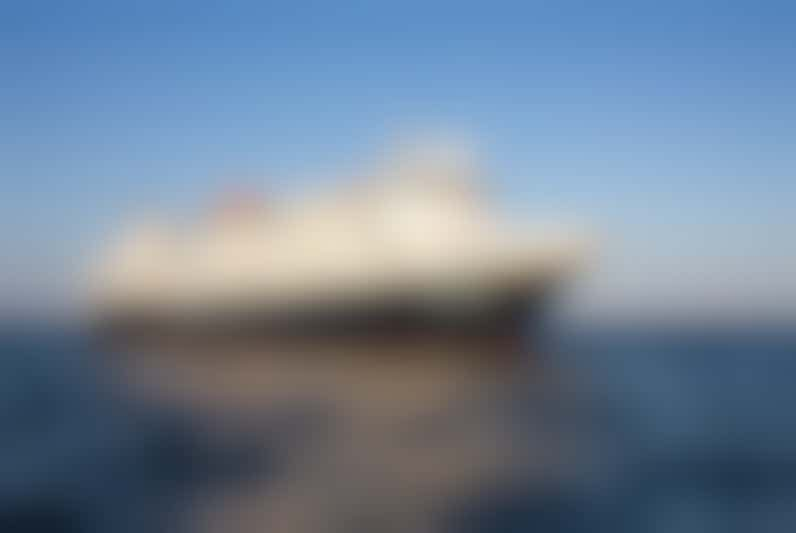 Ships
National Geographic Quest

National Geographic Venture

National Geographic Sea Bird
Another small-ship cruise line with years of history in Alaska is Lindblad Expeditions. All ships in the fleet feature naturalists along with National Geographic-trained photographers to help cruisers make the most out of their epic adventures. Similar to UnCruise Adventures, Lindblad's sailings include engaging activities and gear that get you closer to Alaska.
In 2020, Lindblad features two of its newest ships in the region: National Geographic Venture (launched 2018) and National Geographic Quest (launched 2017). The third, National Geographic Sea Bird, is a much older but cozier ship sailing at a lower price point.
Most sailings visit a blend of standard destinations, such as Icy Strait, Haines or Tracy Arm, but some itineraries veer into lesser-known ports, including Haida Gwaii and Petersburg.
Related: Is an Expedition Cruise in Alaska Right for You?
---
Ponant/Chartered by Tauck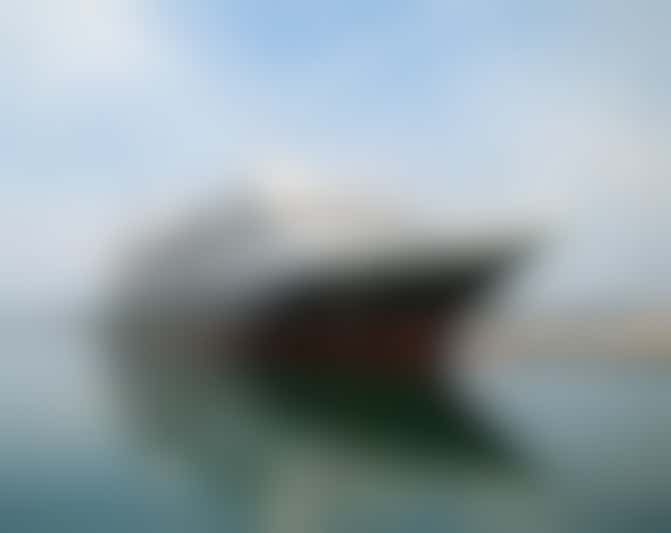 Ships
Le Soleal

Le Champlain

L'Austral
One ship, two cruise lines; Le Soleal is owned by French cruise line Ponant but is sometimes chartered by cruise and tour company Tauck, which offers its own programming to passengers, along with a team of three tour directors. In Alaska, Ponant is offering four itineraries and eight departures, ranging from seven to 14 nights; Tauck is chartering three, seven-night Le Soleal departures.
Departures include a single L'Austral sailing through the Northwest Passage, as well as a unique 12-night cruise through the Aleutians from Petropavlovsk-Kamchatsky in Russia to Juneau.
Related: Best Month to Cruise to Alaska
---
Carnival Cruise Line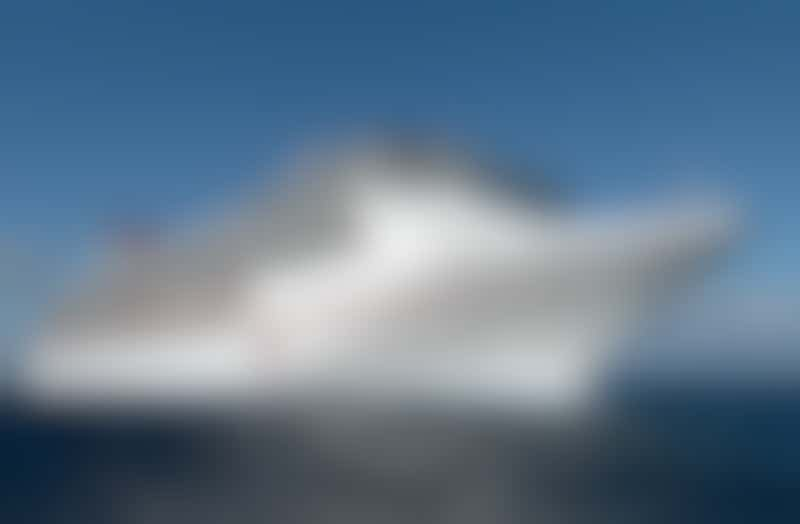 Ships
Carnival Miracle

Carnival Spirit
Just two of Carnival's ships will head to Alaskan waters this summer, sailing a mere seven departures total from San Francisco, Seattle and Vancouver. Sail dates range from April through September and include anywhere from six to 10 nights.
Prices are competitive on Carnival, with sailings for less than $100 per person, per night. Itineraries include the most commonly visited ports, including Skagway, Juneau, Ketchikan and Victoria.
Related: Alaska on a Budget: Cheap and Free Things to Do in Port
---
Silversea Cruises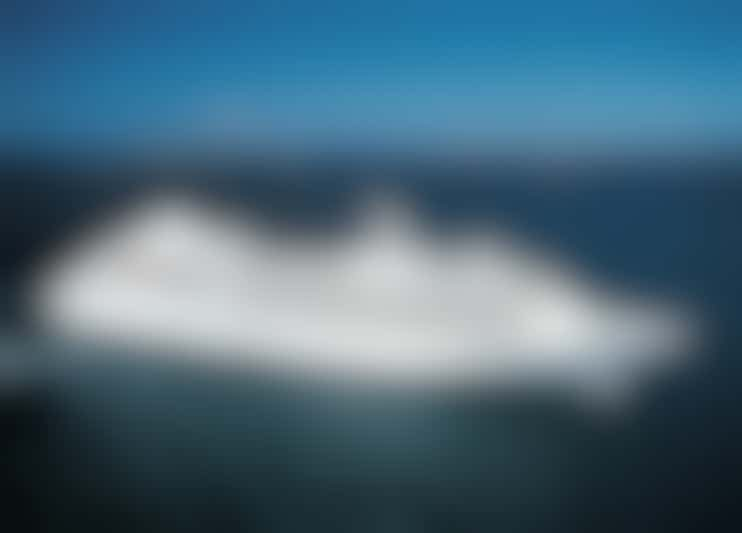 Ships
Silversea is a luxury cruise line with an expedition arm, which makes it a comfortable way to sail to Alaska. In 2020, it will run seven Alaskan cruises onboard the 596-passenger Silver Muse (launched in 2017) from Vancouver to Seward (and reverse) along the Inside Passage.
Silver Cloud, the line's expedition-style ship, will sail through Alaska as part of a world cruise in September 2020. Choose from 12 to 21 days calling on small ports, such as Alert Bay or Nanaimo in British Columbia, and ending in Vancouver or San Diego.
Related: Luxury Cruises to Alaska
---
Seabourn Cruise Line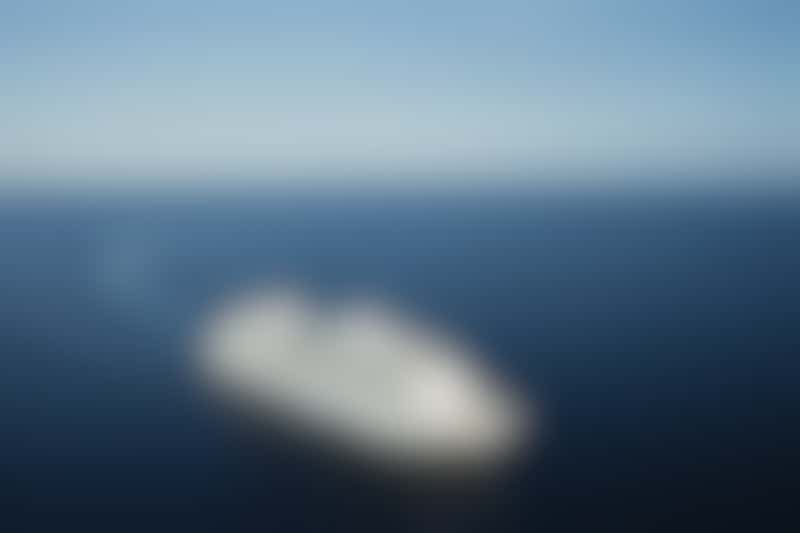 Ships
Sailing a mix of popular ports and small, remote areas, such as its signature Inian Islands stop, Seabourn brings luxury cruising to Alaska with tons of onboard inclusions. Plus, the line's optional Ventures By Seabourn excursions offer more active and small-group tours throughout the destination.
The line's only ship in the region, Seabourn Sojourn, accommodates about 464 passengers.
Related: 5 Reasons to Love Seabourn Cruises in Alaska
---
Disney Cruise Line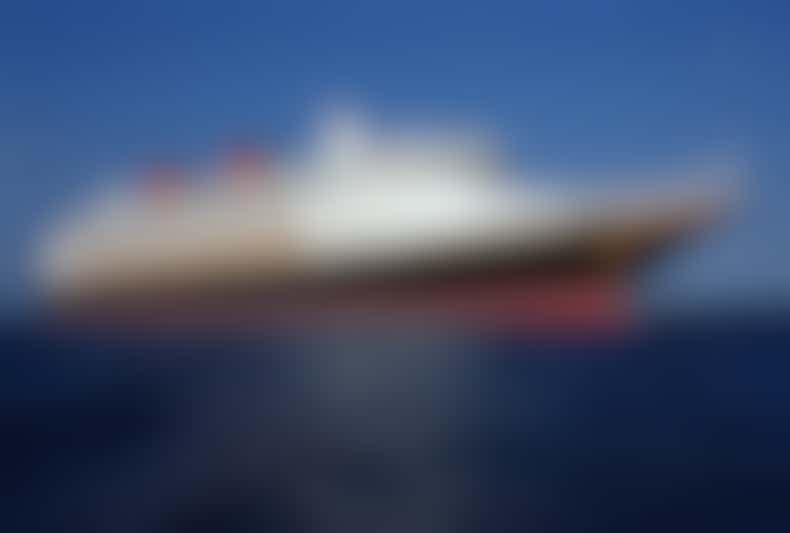 Ships
Families can see Alaska through the Disney lens with one of the company's limited sailings onboard the 2,713-passenger Disney Wonder. Cruises depart from Vancouver and fittingly feature the "Frozen" stage show (we know it takes place in Norway, not Alaska, but thematically we'll take it).
Like so many of the other lines sailing Alaska, Disney cruisers can enhance their seven-night sailing with an Adventures by Disney package that comes with premium excursions led by two Adventure Guides, private receptions, meals in port, complimentary photography and more.
Related: First Cruise to Alaska: 6 Lessons Learned
---
Windstar Cruises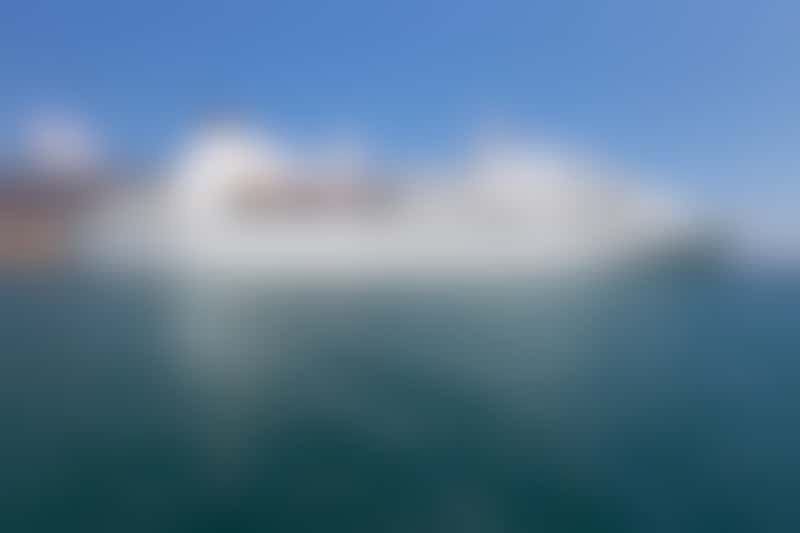 Ships
Another small-ship cruise line visiting Alaska in 2020, Windstar offers a more luxe experience than the expedition cruise lines but at a lower price point than the true luxury lines. Only one ship in the Windstar fleet visits Alaska, the 212-passenger Star Breeze, a motor-yacht-style vessel. The ship's 11-night itineraries sail between Seward and Vancouver (or reverse) and visit ports such as Misty Fjords, Icy Strait, Sitka and others.
For the most remote ports, choose the ship's 16-night repositioning sailing, departing August 25, 2020, from Seward sailing to Yokohama, Japan.
Related: 5 Reasons to Love Windstar in Alaska
---
Oceania Cruises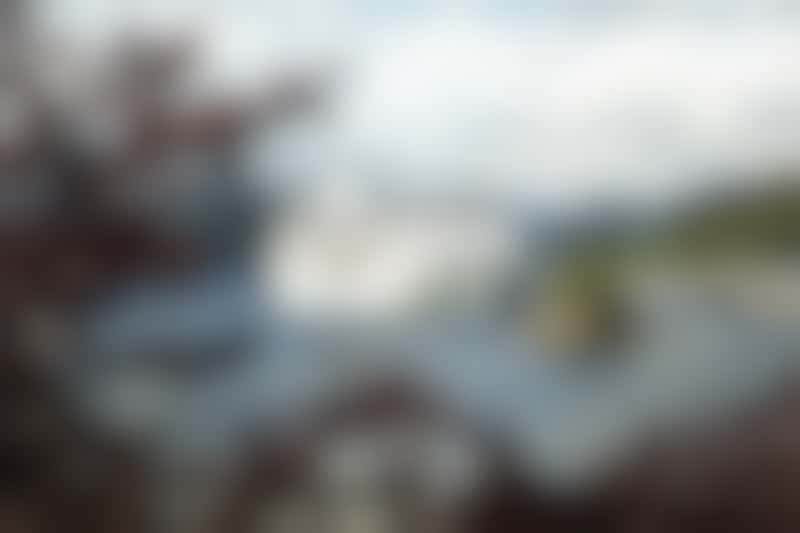 Ships
For 2020, Oceania Cruises is offering five different types of Alaska departures onboard the 684-passenger Regatta: round trip Vancouver; Vancouver to Seattle; Vancouver to Los Angeles; San Francisco to Vancouver; and Seward to Vancouver. Options range from 10 to 12 nights, and Denali and Canadian Rockies land tours are available to tack on.
Itineraries visit 17 ports throughout Alaska and Canada. Despite being a more adult-oriented cruise line, in Alaska the ship will offer a youth program for kids ages 5 to 12, featuring Alaska-inspired activities and events.
Related: Alaska for Foodies
---
Regent Seven Seas Cruises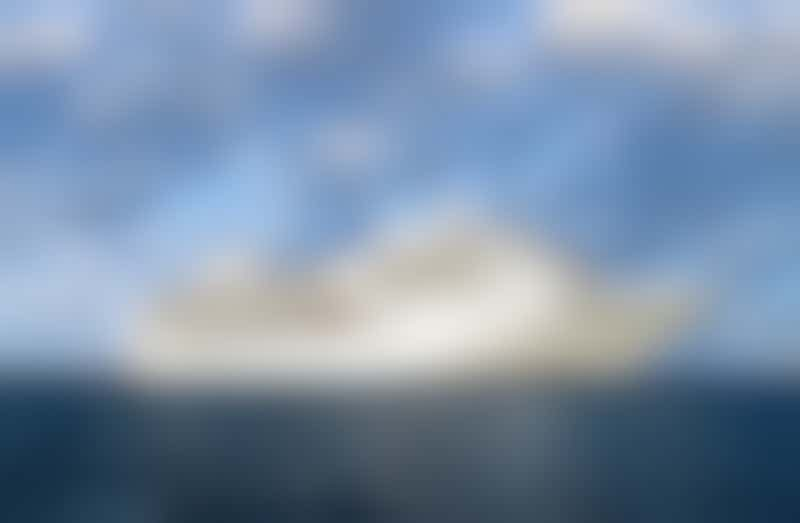 Ships
Voted best for cabins, shore excursions and value in its class in Cruise Critic's 2019 Cruisers' Choice awards, the 700-passenger Seven Seas Mariner will sail Regent's 2020 Alaska season on a series of seven-night itineraries. Among the ports on these itineraries include Ketchikan, Juneau and Skagway. Alternatively, cruisers looking for longer sailings can select the 13-night cruise from San Francisco to Vancouver on June 4 at the start of the season, or the 12-night cruise from Vancouver to Los Angeles on September 23 at the end.
Despite being a luxury brand, we like that Regent offers discounts and programming for kids on its Alaska itineraries, so families can experience the destination together.
Related: Top 10 Wildlife Encounters on an Alaska Cruise
---
Viking Ocean Cruises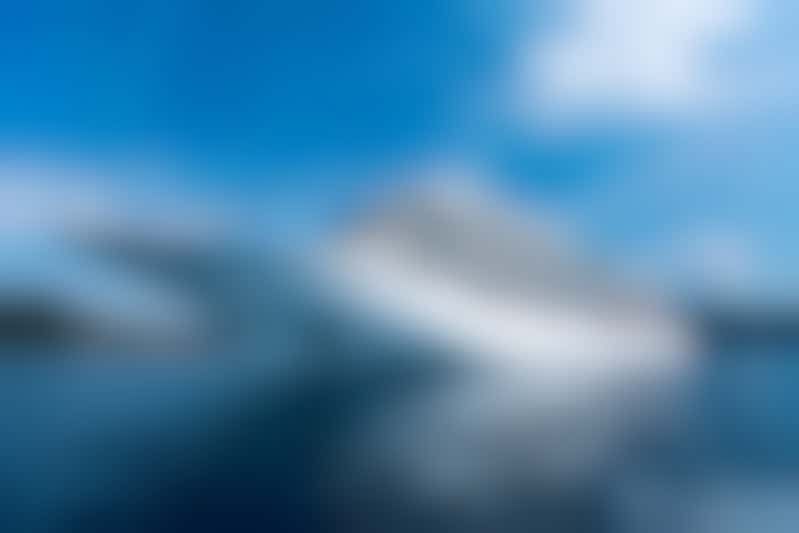 Ships
Viking has sailed three seasons in Alaska, and for 2020 it's offering 11-day voyages with seven guided excursions included. Sail Seward to Vancouver (or reverse), and visit Alaska staples, such as Skagway and Sitka, along with lesser-visited Yakutat Bay and Valdez.
The 930-passenger Viking Orion debuted in 2018 and won 10 Cruisers' Choice awards in 2019. Viking's ships are adults-only and lack casinos, but they include specialty dining and a stellar thermal suite to unwind after a long day exploring ashore.
Related: Round Trip vs. One-way Alaska Cruises
---
Cunard Line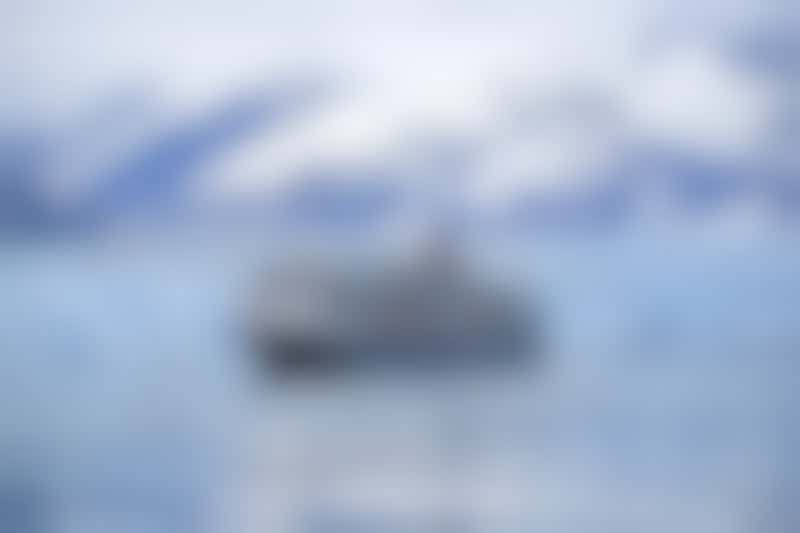 Ships
After decades away, Cunard returned to Alaska in 2019 with its 2,081-passenger Queen Elizabeth, which brings a touch of British elegance to Alaska's untamed shores, with daily tea service and formal dress required in the evening.
In 2020, Cunard is expanding its season (including adding Glacier Bay to select itineraries) along with its onboard programming, which includes the Native Voices program with guest speakers from the Tlingit nation.
In addition to a full season of sailings from Vancouver, the line will also offer a number of departures from Victoria, British Columbia. Sailings range from nine to 12 nights with optional extensions aboard the Rocky Mountaineer.
Related: Just Back From Cunard's Queen Elizabeth in Alaska; Canada's Rocky Mountaineer Train: A Perfect Alaska Cruise Extension
---
Hurtigruten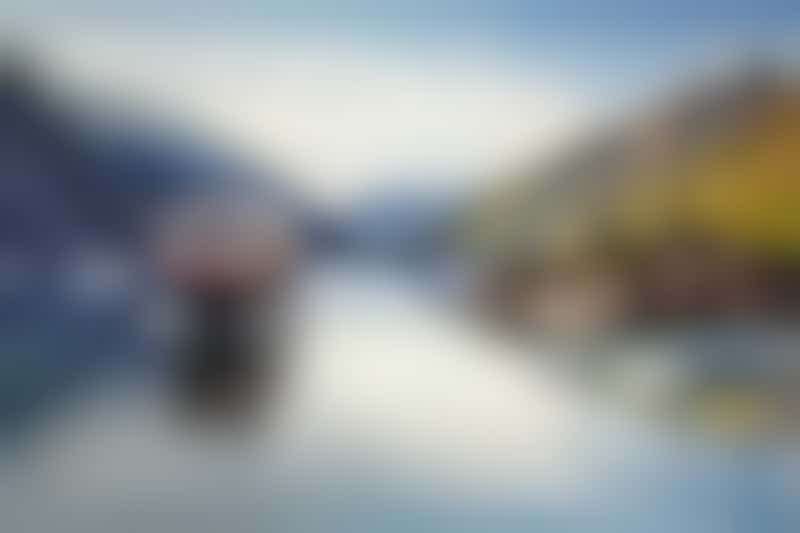 Ships
Also sailing in Alaska in 2020 is Hurtigruten, a Norwegian expedition cruise line that's been sailing the icy waters of off Norway for more than a century. This will be its first foray into Alaska, and it's doing so with its 530-passenger Roald Amundsen, the first hybrid-powered ship, which launched in 2019. Known for a crack team of expedition staff, Hurtigruten touts enrichment and immersion, which includes an onboard science lab.
Hurtigruten will offer nine different Alaska departures, ranging from eight to 18 days, most with visits to less-frequented ports, such as Wrangell, Prince Rupert, Misty Fjords, Alert Bay and Butedale. Longer sailings include as many as 13 ports in 16 days; the 18-day sailing involves a trek to the Aleutian Islands and up to Nome.
Related: 8 Reasons to Pay Attention to New Cruise Ship MS Roald Amundsen