Will my cruise ship have a gift shop or other stores onboard?
Most large cruise ships have several shops, usually placed together in an onboard "mall" area. On a typical ship, you'll find a boutique that sells handbags and cruise-y clothing (with and without the cruise line's logo), T-shirts, books, items for kids and souvenirs;  a high-end jewelry store that also sells watches; and another store that sells duty-free items, such as perfume, cigarettes, chocolate, alcohol and makeup.
Some ships have even more specialized designer boutiques. Celebrity Cruises, for example, has a standalone Michael Kors boutique and also carries name brands like Kate Spade, Cole Haan, Trina Turk and Hugo Boss on some ships.
Other places where shopping lurks on the ship include the photo gallery, which often sells camera equipment and accessories like memory cards; the computer lounge, which might sell gadgets and equipment (some Celebrity ships have iLounges that sell Apple products); the art gallery, where you can buy original works; and even the bar, where you can sometimes get the drink of the day in a souvenir glass.
Are there sales onboard?
Yes. Your daily program will have all sorts of sales listed, from one-hour "gold chains by the inch" bargains to "special invitation" trunk shows. (Spoiler: Your invite is not necessarily special, but sometimes you'll get a free drink if you show up to browse.) The shops are usually busiest on sea days, and you might find the sales pitches getting more desperate as the cruise comes to a close.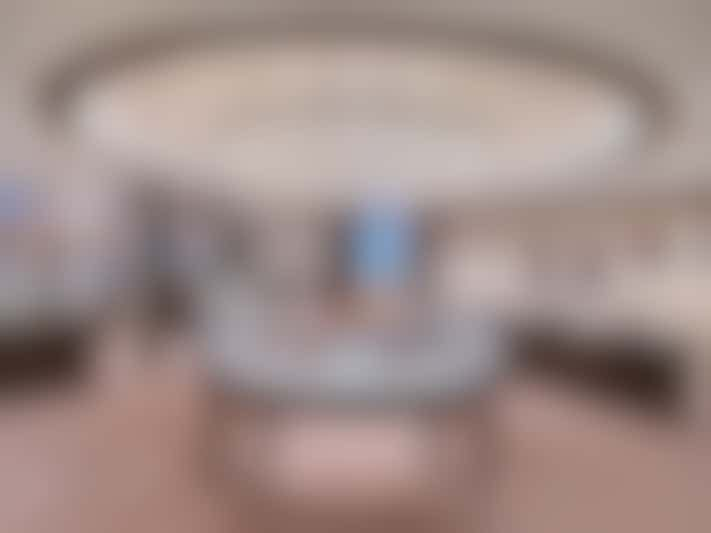 Seabourn Encore Boutique Jewelry Store (Photo: Seabourn)
Can I buy toiletries onboard?
Most ships have a limited supply of personal necessities, such as razors, toothpaste, sunscreen, over-the-counter medication and contact lens solution in case you left yours at home. There's often a high markup on these items at sea, however, so you're better off replenishing in port.
Some ships have a rack of paperbacks for purchase if you forgot reading material; many ships also have a library onboard where you can borrow books for free.
Can I buy clothing onboard if I forgot to pack something?
Cruise ship shops usually have a limited selection of clothing that mostly includes cover-ups, T-shirts, hoodies, flip-flops and sweatshirts. Some have bathing suits, but not in a wide range of sizes.
If you forgot something nice to wear to formal night, sparkly tops for women can often be found in onboard boutiques. Some ships -- although not all -- offer tuxedo rentals for men.
What does "duty-free" mean?
Duty-free means that you can buy items without paying the local VAT (value added tax), which can range from 7 to 33 percent of the product's price (similar to our sales tax). Most foreign countries include their sales tax in the price tag, so when you buy something in a duty-free shop, you are essentially avoiding local taxes, which can be high on liquor, cigarettes, chocolate, makeup and other luxury goods.
Shopping on board Queen Victoria (Photo: Cunard)
Is duty-free a good deal?
It depends. Since alcohol, cigarettes and luxury items usually carry high taxes, they are almost always cheaper when you buy them duty-free. That said, the base prices are sometimes higher as a result. Your best defense? Know how much that TAG Heuer watch sells for at home before you buy at sea.
If I buy a bottle of duty-free alcohol, can I drink it on the ship? What about cigarettes?
Nope. The cruise lines have strict limits on how much alcohol you can bring onboard -- and what you buy in the shop isn't included. You'll have to wait until you disembark to open that bottle of high-end bourbon.
The same goes for cigarettes. The shop will hold them until the end of the trip.
Will I have to pay customs fees on items I bring back from my trip?
U.S. Customs and Border Patrol allows you to bring in a certain amount of purchased goods without paying customs fees. That amount changes depending on where you've traveled. For example, U.S. residents can bring back $800 worth of merchandise from the Caribbean without paying duty, including two liters of alcohol. The limit for the Virgin Islands is $1,600. From Europe, travelers are only allowed to bring in one liter of alcohol duty-free, although you are still allowed $800 worth of goods. You will need to check which rules apply based on your nationality and the destination you're visiting.
One exception is cruises from Galveston. All travelers disembarking in Galveston must pay a "personal importation tax" on all alcohol and cigarettes purchased onboard the ship or in ports of call.
---
The What to Expect on a Cruise series, written by Cruise Critic's editorial staff, is a resource guide, where we answer the most common questions about cruise ship life -- including cruise food, cabins, drinks and onboard fun -- as well as money matters before and during your cruise and visiting ports of call on your cruise.