Will I be able to connect to the internet on my cruise ship?
Most cruise ships, apart from a handful of very basic expedition ships in off-the-beaten-track locales, provide internet connectivity for things like checking email, posting to Facebook and checking in for your flight. The internet is provided primarily by way of satellites, though some cruise ships have technology onboard that allows them to switch to land-based signal towers when sailing within a certain distance from land. Because satellite service can be spotty, cruise ships do not guarantee that you will always have connectivity.
Is the internet as fast on my cruise ship as it is on land?
Generally speaking, no, the internet you'll find at sea is not as fast as what you get at home. It can be painfully slow, in fact, depending on where you're sailing and on which ship.
Cruise ships sailing in the Caribbean tend to have the fastest internet at sea because that area of the world has the most satellite coverage. Certain parts of Europe, like the Mediterranean, similarly have a lot of satellite coverage. In those areas, you'll find you can check email, update Facebook, upload photos and do general web searches without much difficulty.
Additionally, newer ships typically have fast internet because they were built with high-speed connectivity in mind. Most of the major cruise lines are rolling out technology to older ships to significantly speed up the internet onboard, but it's a ship-by-ship process and could take several years to complete.
If internet connectivity is important to you, there are more and more cruise ships outfitted with technology that enables high-speed internet. These include Royal Caribbean ships, which all have what the line calls Voom high-speed internet; Celebrity's ships with Xcelerate; and Norwegian Cruise Line Holdings brands, such as Norwegian, Oceaniaand Regent Seven Seas.
Internet on riverboats -- at least in the United States and Europe -- is slightly different, as most boats are connecting to land-based signals. These tend to be of average speed but can be blocked by landmarks like shipping locks and high towers or landscape features like hills and mountains.
With varying internet speeds, will I still be able to stream movies or music or use programs like Skype and FaceTime?
Only the fastest onboard internet offerings like those listed above would have enough bandwidth to stream multimedia content or use Skype or FaceTime (or similar applications). Even on ships with high-speed internet, you'll generally pay more for the privilege of streaming.
Unfortunately, movie and live sports streaming applications often bump up against legal restrictions in foreign countries that may prohibit all or some of their content from being viewed, even when you have service fast enough to support them.
Is internet connectivity available everywhere on the ship?
As more ships install the latest technology, the need to be in a certain spot on the ship to get a good signal is quickly becoming a thing of the past on most mainstream lines. Lack of service on today's modern ships is more likely to come from the location of the ship on the globe than from its onboard distribution system.
On older ships, as well as on some riverboats and expedition ships, internet is only available in specified locations, such as a lounge or an internet cafe. If you're booking an older ship or an expedition ship and you want the most coverage available, ask your travel agent or the cruise line if the ship has bow-to-stern Wi-Fi.
Is internet available 24/7?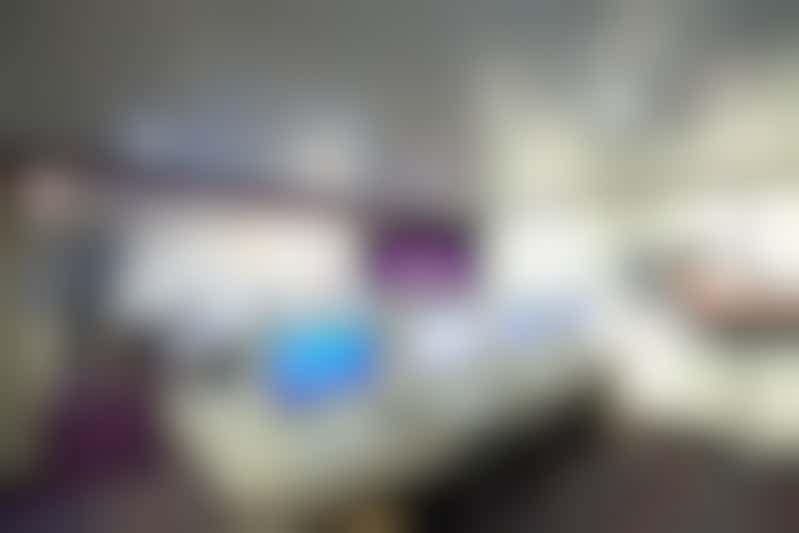 Internet Cafe on Celebrity Eclipse
Yes … and no. Whether your ship's internet is working at any given moment depends primarily on satellite availability. Are you far out to sea in stormy weather? If yes, you might not have any internet. Are you in the middle of the Alaskan or Norwegian fjords? Again, probably no connectivity.
Aside from these occasional circumstances, ships generally provide internet connectivity 24/7.
Do I need to bring my own laptop or tablet with me to connect?
Almost all cruise ships and riverboats provide an internet center of some sort (usually just a space off to the side of a hallway or lounge with a small number of computers), so you don't need to bring your own device with you. Because most public internet lounges have limited space, you might find yourself waiting for an open terminal. Some might limit the amount of time you can be online. If you think you'll be spending lots of time online, plan to bring your own laptop or tablet.
Can I connect to the internet on my cellphone?
Yes, you can use the Wi-Fi connectivity on your mobile phone to connect to your cruise ship's internet. Make sure you're in airplane mode, though, or you might end up being charged for data by your phone carrier. If you're getting internet on your phone and you didn't pay the cruise line for it, you're likely using data from your carrier -- usually at very expensive rates for at-sea service.
Will internet be free on my cruise?
As a rule, the more you pay for your cruise, the more likely you are to have free internet onboard. Some, though not all, luxury and premium lines include Wi-Fi in the cost of the cruise. These include Regent Seven Seas, Silversea, Crystal, Viking, Oceania and Virgin Voyages. Most river cruises also include internet in their pricing for all passengers.
Most mainstream cruise lines charge for internet, but even on ships without free internet for all, suite passengers and upper-tier members of the line's loyalty program are likely to have some, or all service included at no additional charge. For example, Celebrity offers free unlimited Wi-Fi to all passengers sailing in Signature, Royal, Penthouse and Reflection suites and to Captain's Club members at the Zenith level, with as many as 90 free minutes offered at the Elite level. Most other mainstream lines also offer suite passengers and members of its loyalty programs some or all their internet time free or discounted.
Free internet service is often bundled with other perks as an add-on option when you book your cruise. Examples are Norwegian's Free at Sea program or Windstar's All-In package.
If my cruise doesn't include free internet, how much will it cost?
For those who must pay for service, you have several choices for purchasing internet service. The per-minute rate, where it is offered, is the most expensive. Rates start at $0.40 per minute and up. Your best bet is to buy a package, which brings the per-minute pricing down. On some ships, packages are the only way to buy internet, and many lines offer discounts for purchasing your package online before your cruise begins.
Packages are sometimes based not on minutes but on speed, bandwidth and restricted access. For example, Carnival offers a plan that only includes access to social media sites and apps, plus major airline sites. Most other websites are blocked. The price is $6.80 per person per day when booked pre-cruise. By contrast, the line's least-restrictive Premium package is essentially an all-access pass, including streaming and Skype, where available, for a pre-cruise price of $14.95 per person, per day.
It is worth noting that all per-day packages are only available for the full length of your cruise. Also, these prices change as frequently as the cruise prices themselves. Some lines only show package prices to passengers who have already booked their cruise.
Disney Cruise Line, which charges by bandwidth usage per cabin, advises passengers, "For the most up-to-date rates, refer to the information provided in your stateroom or contact a Connect@Sea representative."
MSC Cruises offers packages based on the number of devices connected, restrictions on websites and bandwidth usage. For example, its Standard package for a seven-night cruise would be $99.90 (purchased pre-cruise) and allows two devices access to social media and chat sites and apps for up to 3,000MB of data. The least-restrictive MSC package is $199.90 for unlimited data and access for one device on a seven-night cruise.
For cruise lines that charge by the megabyte (MB), what does that mean for me?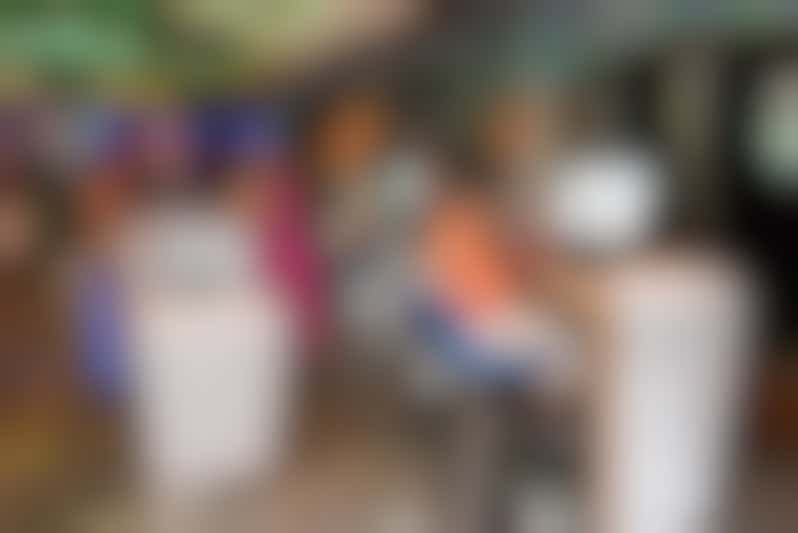 Internet Stations on Carnival Liberty
To give you an idea of how much bandwidth you might need to purchase, here's a list of what you can do with 10MB of data: spend 30 minutes on Facebook, Skype for four minutes, upload three photos or five minutes of video, listen to 20 minutes of music, send 33 emails with attachments, send 1,000 text-only emails or visit 30 websites.
Is there a best time to use the onboard Wi-Fi?
For the fastest internet possible on your ship, try to use the internet when others aren't. Early mornings and port days are good times, as are late nights. You'll find the slowest speeds during the day, especially when the ship is at sea.
How can I keep track of how many minutes (or megabytes) I've used?
Unless you have purchased an unlimited plan, you will need to make sure you log out of the internet when you're done using it. When logging out or back in, the system will tell you how many minutes you've used and how many you have left. You can keep this tracker open in the background while on the internet so you can keep tabs on your time at any given moment.
Where can I keep my laptop, tablet, e-reader or cellphone safe onboard?
On most ships, you can fit a tablet, e-reader or cellphone in your in-cabin safe when not using it -- though there might not be room for everyone to store all their electronics inside at once. If you've brought a laptop, it might not fit in the safe, so you'll need to leave it packed away in a suitcase or drawer if you don't want to leave it out in the open.
How can I find out more about using the internet on my cruise?
You might like the following articles:
The What to Expect on a Cruise series, written by Cruise Critic's editorial staff, is a resource guide, where we answer the most common questions about cruise ship life -- including cruise food, cabins, drinks and onboard fun -- as well as money matters before and during your cruise and visiting ports of call on your cruise.