What should I wear on embarkation day?
Since you most likely will be doing a lot of walking and standing in line, comfortable shoes are key. Dress casually, and don't be surprised to see tropical wear on Caribbean cruises or even groups in matching T-shirts. Also make sure you check the weather beforehand. Layers are always convenient for temperature changes (such as between overly air-conditioned interior spaces and muggy Florida weather), sudden rainstorms or when you break a sweat from exploring the ship.
When can I access my room?
All rooms -- or cabins -- are cleaned and prepped on embarkation day, so it depends on when yours is ready. The cruise director will make an announcement over the PA system when rooms are ready. In some cases, you might be able to pop in early if your cabin has already been cleaned; some ships will block off hallway access with fire doors until all rooms are serviced. If you have a bag you'd rather not carry around, the guest relations' desk might be able to hold onto it for you.
I gave my luggage to a porter at the pier. When will my bags be returned to me?
Luggage is delivered to the cabins within a few hours after boarding. Most cruisers get theirs before dinnertime, but there's a chance luggage could be delayed or that some of your bags arrive before others. (Because of that, dinner on the first night is almost always a casual affair.) We recommend packing a carry-on with anything you'll need for the first day onboard.
What should I keep in my carry-on bag for the first day?
Your carry-on bag should include a change of clothes, bathing suit, medications and anything else you may need until your luggage is returned to your cabin -- as well as any electronics or valuables you do not feel comfortable checking. Bear in mind: Your bags might not make it before dinner.
What activities are available on the first day? How can I find out what's going on at what time?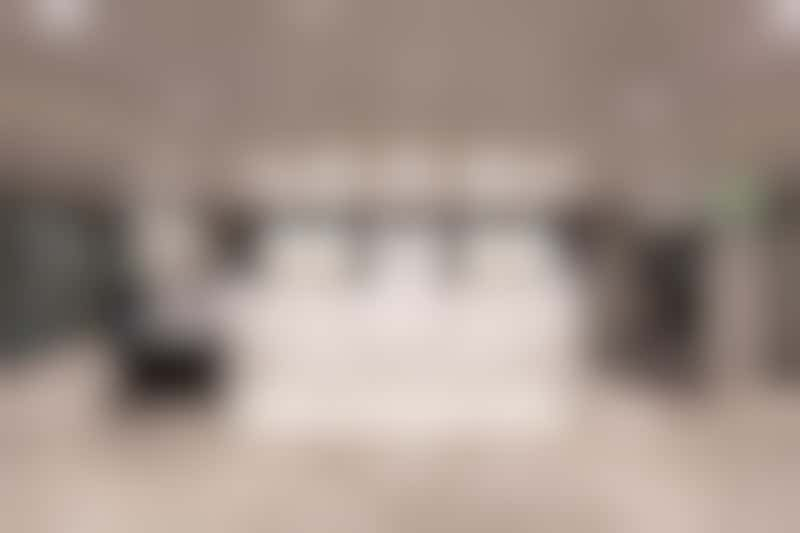 The Sanctum Spa on Azamara Journey (Photo: Cruise Critic)
You will receive a newsletter with a list of embarkation day activities and restaurant hours, either at check-in or in your cabin. Once you board, you'll be able to grab some lunch, order a tropical drink in a colorful souvenir glass, take a dip in the pool or hot tub, hit the gym or walk around to get a feel for the ship. The spa and kids club will run tours for interested passengers, and shore excursions and dining reservations desks will be taking bookings. In the evening, the bars will be open, as well as the casino and shops (assuming the ship is in international waters, per operating regulations), and there's usually a welcome show in the main theater.
Will the cruise ship bars and restaurants be open?
Yes, a few select bars and restaurants will be open on that first afternoon, and all will be in operation in the evening. Cruisers tend to flock to the buffet for lunch upon boarding, so it tends to get overcrowded with passengers and all their carry-ons. Explore your other dining options, should any be available. If you'd like a drink, the poolside and atrium bars will definitely be open, and roving waiters will be offering fruity cocktails.
Am I allowed to go swimming?
Of course! Pools and hot tubs are open on the first day -- as are waterslides -- and they're usually not crowded because many cruisers don't think to use them. Don't forget to pack a bathing suit in your carry-on bag. If you did forget, you can still grab a lounge chair and soak up the sun.
Do I need to take care of any business after I board?
If you've considered dining in a specialty restaurant or getting a massage, you'll want to make your reservations early, as the best times get booked up quickly. Here's where to go: Spa and salon services can be booked in the spa, dinner reservations can be made at your desired restaurant, shore tours can be booked at the excursions desk, and beverage packages and soda cards can be purchased at the front desk or at designated kiosks. Passes for adults-only sun deck areas and thermal suites can be purchased at the reception desk, spa or at the adults-only area, depending on the ship. There, you also can reserve space in for-fee adults-only areas.
If you're traveling with little ones, head to the kids club to sign them up for activities. If you have any special requests for your cabin -- such as changing up bed configurations from a queen to two twins -- catch up with your cabin steward.
In the event that you want to change your dinner seating time or need to discuss dietary restrictions, locate the maitre d' in the main dining room.
What's the mandatory "muster drill" all about?
The International Maritime Organization (IMO) requires that all passenger cruise ships must hold a safety drill within 24 hours of embarkation. These emergency drills typically occur before departure and vary depending on ship. Passengers are notified prior to the drill and guided to meeting points, either in an inside lounge or theater or on an outer deck under the lifeboats. During the drill, crewmembers will give instructions on what to do in case of an emergency and demonstrate how to put on life jackets. Failure to comply can result in being forced to disembark the ship.
Note that a lot of standing is often involved, so notify a crewmember if this could be a problem.
Are there any celebrations when the ship sails away? Will I know when the ship starts moving?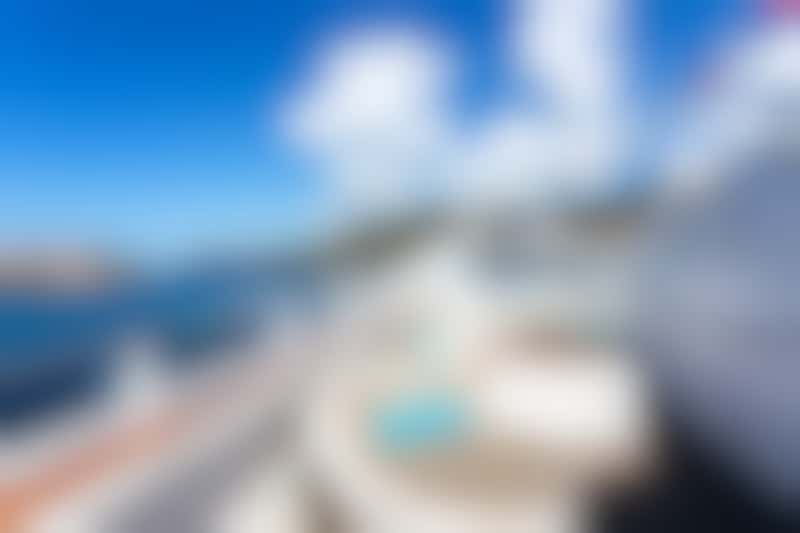 Crystal Esprit's Pool Deck (Photo: Cruise Critic)
Head to the top deck for the sailaway party if you like the idea of live music, celebratory drinks and being surrounded by other cruisers who are just as excited as you that the ship has slipped away from the pier. Plus, you can't beat the view as your ship leaves port. Don't forget to take a selfie.
If you're inside, you might not realize the ship is moving. Listen for the ship's horn and/or an announcement over the intercom signifying the ship has begun sailing.
When should I turn off my phone?
You can turn off your phone, or at least put it on "airplane mode," when the ship starts to sail away. The farther you get from port, the less access you have to land-based cell towers. Wait any longer, and you could be slammed with satellite Internet and roaming fees.
It's almost dinnertime, and my luggage hasn't arrived! What should I do?
Hopefully you've packed spare clothes in your carry-on bag. If not, rest assured that dinner the first night onboard is fairly casual. You should be fine in whatever you're already wearing. If you're leery about eating in the sit-down restaurant in the loungewear you flew in that morning, you can always dine in the buffet or order room service.
I didn't make any specialty restaurant reservations. Can I walk in on the first night?
If you didn't have time to make a reservation, but a for-fee dining venue looks appealing, you can walk in and be seated if there's an available table. You might be in luck; specialty restaurants tend to be less crowded on the first night, since many passengers choose to eat in the main dining room, which sometimes has a special menu on the first night. Even better, some offer a discount or free bottle of wine to all passengers who choose an alternative dining venue on the first night of a cruise.
How can I learn more about the first day onboard?
You might like the following articles:
---
---
---
The What to Expect on a Cruise series, written by Cruise Critic's editorial staff, is a resource guide, where we answer the most common questions about cruise ship life -- including cruise food, cabins, drinks and onboard fun -- as well as money matters before and during your cruise and visiting ports of call on your cruise.