What is S.A.L.T. Like Onboard?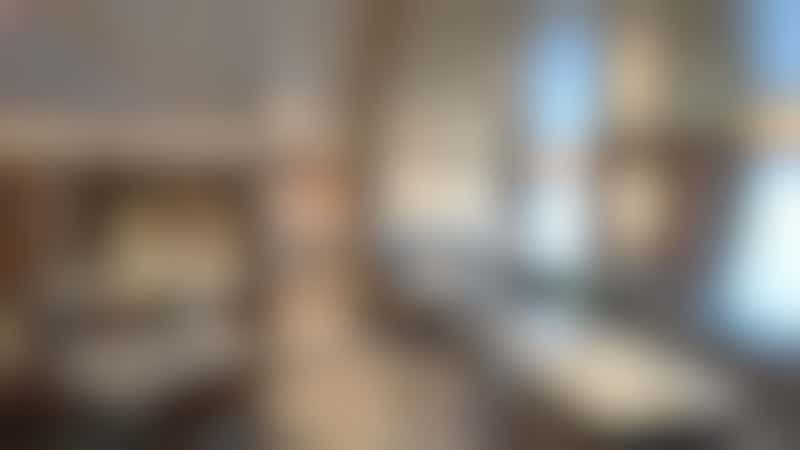 SA.L.T. touches virtually all pieces of the cruise experience, but it does so subtly, so that if you want to fully embrace every aspect of the program, you can. But it also can play in the background of your voyage, delivering Silversea's trademark understated approach that allows guests to enjoy without feeling like any activity is in your face.
Onboard Silver Moon, you'll find three spaces dedicated to S.A.L.T.: S.A.L.T. Kitchen, S.A.L.T. Bar and S.A.L.T. Lab. All three are located on Deck 4, so there's some cohesiveness to the experience.
S.A.L.T. Kitchen is the restaurant. Here, you'll find a menu dedicated to the region in which the ship sails. For example, if you're sailing a Mediterranean cruise that visits Greece and Cyprus, you'll find two pages of menu options that are the same every night of your voyage, offering some traditional and upgraded takes on food typical to the Eastern Mediterranean. (Think mezze plates, tomatoes galore and raw or cured seafood, along with baklava.)
Each day, though, there is a rotating menu specific to the port you are visiting. So, if you've spent the day in Syros, an appetizer might be aeopita, a fisherman's flatbread topped with swordfish, while an entree could be choirino kydonato, a quince and braised pork dish.
The concept of S.A.L.T. Kitchen makes local and hyperlocal food approachable for all passengers, and it offers enough variety that you could dine there every night without eating the same thing twice. You'll also learn more about the food from the areas you're visiting.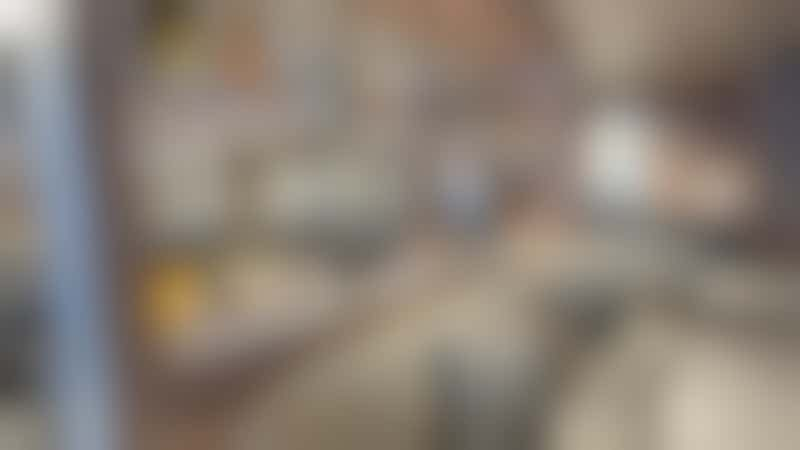 S.A.L.T. Bar is a small space adjacent to the Kitchen. Here, skilled bartenders create craft cocktails using local spirits and ingredients. It's a great place to sample that floral Greek gin or try a craft beer from the region you're sailing. It's also about flair; the bartenders here have mad skills when it comes to creativity. Expect to see a smoke gun or bubble-topped concoction. Guests tend to visit before or after dinner in S.A.L.T. Kitchen.
Finally, S.A.L.T. Lab is the ship's test kitchen, giving passengers a chance to prep dishes that they might see in the ports they visit. Chefs and guest instructors (cookbook authors and renowned chefs) lead the sessions, which involve some chopping and mixing, but nothing too onerous thanks to the pre-cut and portioned ingredients sitting at each cooking station. What sets this apart from other on-ship cooking classes is the tie-in to the culture and history. A session on mezze, for example, will include a discussion on why this style of shared eating over many hours has developed in Cyprus. Guests will learn about the importance of the staple ingredients, find out where they might buy them at home and leave with recipes so they can replicate favorites in their own kitchens.
Outside of the dedicated spaces for S.A.L.T., passengers can expect plenty of lectures (clearly marked as S.A.L.T. in the daily program) on food, wine and spirits. These tend to take place in the Venetian Lounge, which is large enough to accommodate big groups. It also has a stage and overhead camera for live demonstrations. Sessions tend to be led by guest lecturers who have strong ties to a particular type of cuisine or region. A wine owner at a small vineyard in Italy, for example, will lead a session talking about their passion for wine and why they got into it. What's appealing is that these aren't wine-tasting sessions; many Silversea passengers probably have attended plenty of tastings in their lifetimes. It's about the passion and the history, and it brings those concepts closer to the guests. S.A.L.T. is about storytelling.