The cruise industry is at the precipice of the next wave of cruise technology, created to enhance cruise vacations by allowing cruise lines and passengers alike to customize the cruise experience. One of the first adapters of the new technological ideology is Carnival Corporation, which has created the OceanMedallion program. But what exactly is it?
Cruise Critic rounded up the answers to some common questions to help you better understand the new technology.
What is OceanMedallion?
The OceanMedallion is a piece of a Carnival Corporation initiative dubbed OCEAN, or One Cruise Experience Access Network, that combines several technology-driven initiatives with the OceanMedallion as the flagship element.
The Medallion -- which is only used on Princess Cruises -- itself is a free, wearable casino chip-sized disc that serves as an access point to information about you (i.e. your "digital identity") so that you can personalize your onboard experience. Medallions are blue, gold, red, silver and black in color (depending on your Captain's Club loyalty status) and are laser-etched with your name, the name of the ship you're sailing on and the date of the sailing.
The Medallion is scanned by thousands of sensors on the ship, as well as in the Port Everglades terminal and on Princess Cays, enabling cabin doors to be unlocked by the time the rightful occupant arrives at the door, or pay for purchases.
The OceanMedallion also helps crew members up their service levels. For instance, cabin stewards carry smart devices that tell them when both occupants of a cabin have left the room, enabling them to be more efficient about getting rooms cleaned more quickly.
OceanMedallion works in partnership with a series of four cell phone apps, though much of the OceanMedallion functionality works without any apps as well. Each app does something different (see below).
What else can my OceanMedallion do?
OceanMedallion facilitates many cruise ship functions and services, beyond serving as a door key and onboard credit card.
Checking in: The range of services enabled by the OceanMedallion starts as early as a cruiser's arrival at the terminal. Medallion-carrying cruisers who have previously filled out forms online, downloaded the MedallionClass app and uploaded security photos and scans of their passports are considered "OceanReady." Anyone who has done this prep work at least two weeks before sailing will get their Medallion sent to them in the mail; others will pick it up at the port.
Since they already have their stateroom "key" (i.e., the Medallion), they can go straight to boarding after a very brief check of their documentation, instead of queuing to check in. You cannot be OceanReady without the app so make sure you download it before you go.
Ordering food and drink: Once onboard, cruisers can use the Medallions for on-demand food and beverage service (plus select retail items). To do so they must have the MedallionClass app, in which they'll find a section called OceanNow. From there, passengers can order from a menu of food and beverage items and have it delivered almost anywhere on the ship.
While the ordering must be done via the app (or using the in-cabin interactive TVs), it's the Medallion that allows crew members to find passengers wherever they are. Food and beverage on-demand will soon be available on Princess Cays as well.
Getting around: Cruisers can also use the Medallions for onboard navigation via the OceanCompass app or with interactive wall portals that "recognize" cruisers' Medallions and can offer real-time wayfinding and location services. Those with the OceanCompass app can do the same thing directly on their smart phones.
Playing games: Another popular feature of the MedallionClass experience is gaming. Using the digital wall portals, cruisers can play a variety of games (using their PlayOcean app, they can even save their place or score in some games).
Those with the PlayOcean app on their phones can play different games; with the app, the phone can be used as a controller for interactive games played during various Games Under the Stars sessions up on deck. These multiplayer games allow cruisers to compete against each other. There's also an Ocean Casino app that enables cruisers to play select casino games from anywhere on the ship.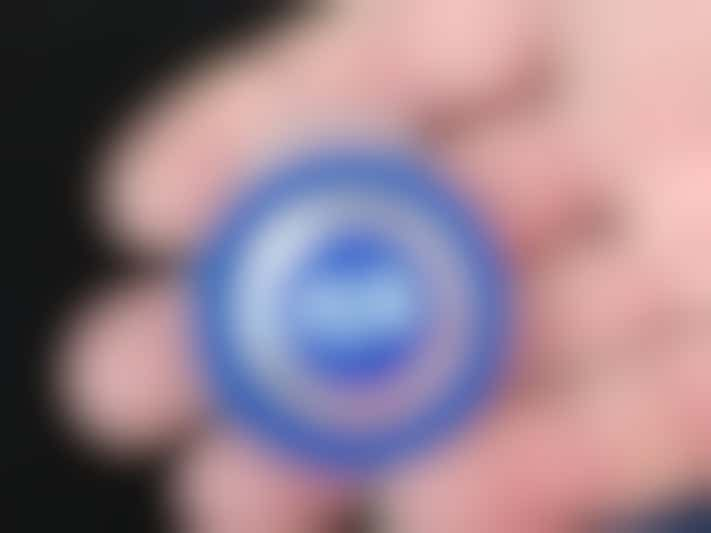 What else is part of the MedallionClass experience?
Another piece of the larger MedallionClass Experience is MedallionNet, a high-speed internet system that has been designed to withstand inclement weather and maintain service even in areas of spotty connectivity. It's strong enough for streaming TV; you can even teleconference using the Wi-Fi without any issues.
Eventually OceanMedallion will also offer personalized schedule creation (choose from the schedule of ship activities) and onboard booking for things like spa treatments and excursions.
What is a tagalong?
As part of the OceanMedallion experience, each cruiser can create a virtual avatar of him or herself called an "OceanTagalong." This avatar "follows" cruisers throughout the ship, appearing on the digital wall portals.
You can customize your tagalong in a number of ways. First, choose a species; tagalongs can be turtles, seahorse or fish. Then you can select its color, fin style and various markings and patterns.  As of now, the tagalongs don't do very much, though you do use them for two of the games available. Eventually you will be able to interact with your tagalong; as of now, you can make a tagalong spin, sneeze (when you tickle them) and follow your finger.
How do I carry my OceanMedallion?
The Medallion token can be carried in your pocket, worn on a lanyard around your neck, clipped onto your clothes or worn as a wristband, bracelet or pendant.
Do I need to pay to use OceanMedallion?
No, the token itself is free, as are many of the services it can provide and all the apps. Accessories, such as wristbands and necklaces, designed to hold the Medallions do cost extra, with prices starting at $8 and going as high as $65. All guests are given a free lanyard prior to boarding.
Can somebody hack my OceanMedallion and steal information about me?
No. OceanMedallions do not actually carry any data on them. They are conduits to information stored (and encrypted) somewhere else; your information is actually parsed and stored in multiple places so that no one data center has all your info. The Medallion can help deliver information to a number of receivers: tablets carried by crew members, interactive displays on the ships, etc. Were anyone to actually hack the Medallion, all they'd get is a number, with no meaning and no information attached to it.
Do I have to use OceanMedallion?
Once OceanMedallion has rolled out to all the MedallionClass ships scheduled to receive it, every passenger will receive one, but you do not have to use it if you don't want to. There is no requirement to fill in your digital identity, create a tagalong or use the Medallion in any way, beyond door entry and onboard purchasing.
You can even ask for a keycard if you really want. But there's no real reason to do that since you essentially carry your Medallion in the same way as you would a keycard.
Is OceanMedallion useful for families?
Yes! First of all, the complimentary lanyard or affordable Fitbit-style wristbands you can buy make it easy to attach the Medallions to your children, so you don't have to worry about them losing their room key/ship ID. You also don't have to worry about losing your children on a big ship. If they have their Medallion with them, you can use the OceanCompass app or wall portal to locate them. And if little ones get accidentally separated from you, a crewmember can use the same technology to locate you and reunite your family.
Kids enjoy creating their own tagalongs and playing games on the app or wall portal. Older kids with smart phones will love the ease of ordering sodas (but parents might need to put rules in place to curb spending). Parents will also be thankful when they're carrying all the beach gear, or the littlest child, that they don't have to go searching in bags or pockets to find their keycard to open their cabin door; it unlocks, as soon as you approach it with your OceanMedallion.
Which ships offer OceanMedallion?
For the time being, MedallionClass Experience can only be found on Caribbean Princess, Regal Princess, Royal Princess, Crown Princess and Sky Princess. In 2020 the following six ships will receive it as well: Ruby Princess (January 27), Grand Princess (March 29), Enchanted Princess (June 15), Emerald Princess (August 16), Coral Princess (October 16) and Island Princess (December 20).
MedallionNet high-speed Wi-Fi, however is available on Caribbean Princess, Crown Princess, Emerald Princess, Island Princess, Regal Princess, Ruby Princess, Royal Princess, Sky Princess and Coral Princess. In 2020 five more ships will get MedallionNet: Grand Princess (February 21); Diamond Princess (March 15); Majestic Princess (April 18); Star Princess (June 12); and Sapphire Princess (July 27).