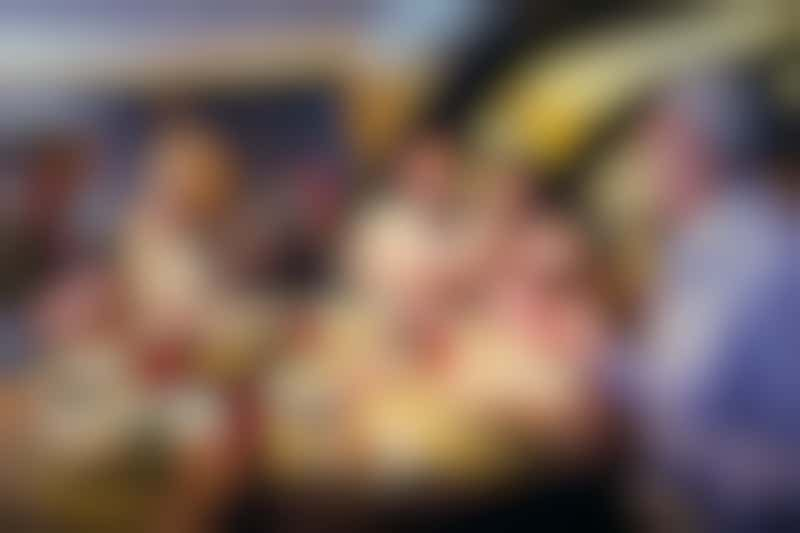 Assigned seat dining offers cruisers the chance to meet new people onboard a cruise. (Photo: Celebrity Cruises)
Assigned or set seating dining is a traditional form of cruise ship dining, where your evening meal is served at the same table and at the same time each night. Diners are generally assigned to either an early seating, typically around 6 or 6:30 p.m., or a late seating, often around 8 or 8:30 p.m. With assigned seating dining, your table location, dinner companions, the waiter and the assistant waiter will remain the same throughout the cruise. Besides choosing between early and late dining, you might be offered the choice of table size at the time you book your cruise, and you should also be able to link your choices to other cabins, allowing traveling companions to be assigned to the same dinner time and table.
Choosing to dine in specialty restaurants on some nights of your cruise does not affect your assigned seating reservation for the other nights, though it is polite to let your waiter and dining companions know when you won't be showing up. In order to maintain the flow of the service, assigned seating participants are usually asked to be prompt in arriving for dinner.
Many ships offer the choice between assigned seating and the freedom to dine at any time during dinner service without assigned seats. The current overall trend is away from the traditional assigned seating. Some smaller ships no longer offer it at all.