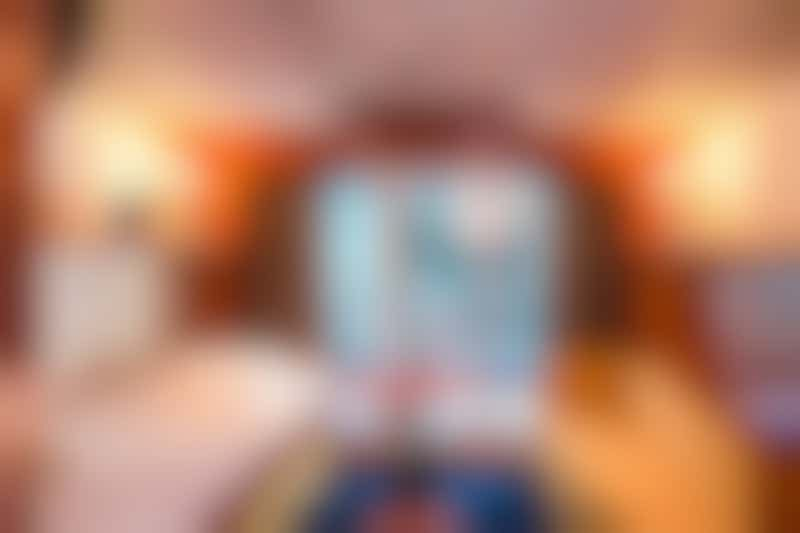 A pulled-out (left) and folded-up (right) Pullman bed on River Harmony(Photo: Cruise Critic)
Inside a cruise ship, you'll find a variety of bed styles in each cabin. One common type of bed is a Pullman bed, which will come in handy if you are traveling with children. But what exactly is a Pullman bed and which cruise ships have them? Read on to find out more about this uniquely designed sleeping option.
What Is A Pullman Bed?
A Pullman bed is a bed that pulls down from the ceiling or folds out from the wall of a cruise ship cabin, allowing more people to sleep while taking up less floor space. Named for inventor George M. Pullman, Pullman beds were first introduced in the sleeper cars of trains in the late 1850s. Generally these fold-out, pull-down beds are ideal for families with children or those who are traveling on a budget and want to squeeze more (or all) of their travel party into one cabin.
As far as setup goes, upon request, your cabin steward will take care of lowering the beds (and corresponding access ladders) each evening and raising them again each day.
Are Pullman Beds Comfortable?
Although the beds were considered luxurious at the time, their modern counterparts are known for being small and less comfortable than standard beds. Upper Pullmans often have weight limits, and usually there's not much clearance between the top of the bed and the ceiling. That means the bunks are ideal for children or shorter, lighter adults who won't hit their heads when sitting up in bed. Despite the limitations however, they are usually more comfortable than sleeping on a sofa bed as they use regular mattresses that offer more support.
Which Cruise Ships Have Pullman Beds?
While Pullman beds can be found on most mainstream cruise lines, such as Royal Caribbean and Princess Cruises, the configurations vary by vessel, so check the deck plans or ask a travel professional before booking if you need an extra berth in your stateroom.