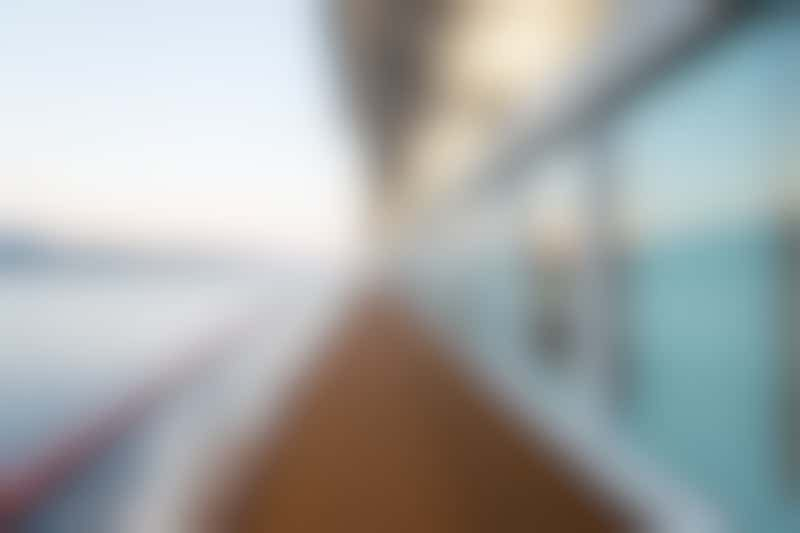 The Promenade Deck on Viking Star (Photo: Cruise Critic)
Traditionally, a promenade deck on a cruise ship is an outdoor walkway that circles the ship, usually on a center deck. It serves as the lifeboat boarding area in an emergency. (The boats typically hang suspended overhead.) Outdoor promenade decks can be home to games like shuffleboard, have scattered seating areas and are often designated as walking tracks.
Some modern mega-ships have eliminated the full external promenade deck, moving it to the interior of the ship, where it takes on a shopping-mall atmosphere -- still ideal for stretching your legs, but with an array of shops and food venues to peruse along the way. On Royal Caribbean, these interior promenades have staterooms that overlook them, replacing true interior staterooms that would have had no windows, with rooms that have views of the center promenade.
The fact remains that there still must be an accessible deck for boarding the lifeboats. As an alternative, some ship designs have retained partial outer promenade decks -- segments of outdoor walkway on either side or even U-shaped tracks circling most, but not all, of the ship. These might incorporate outdoor staircases leading to additional outdoor areas on higher decks.