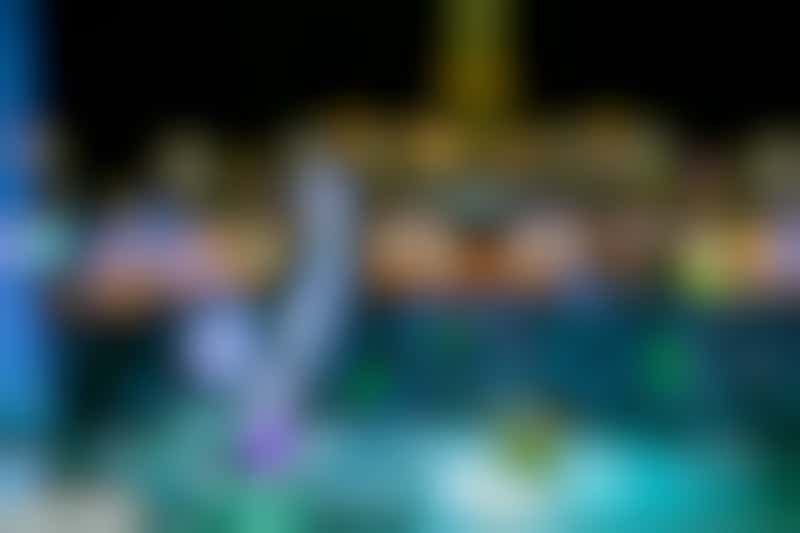 Holy Ship: An Electronic Dance Music Theme Cruise (photo: Oh Dag Yo/Holy Ship)
A group charter cruise is when a group, company or individual books all or part of a ship for the duration of the cruise. Full-ship charters are often theme cruises like music festivals or celebrity events hosted by television or radio networks, or other big brands. Cruisers often pay a premium rate for the privilege of rubbing shoulders with their favorite celebs.
Partial charters could be corporate meetings or special interest groups (political or lifestyle groups, crafters, sports fans, etc.). Unless you are part of the chartering group or company, you might not even notice that a group event is taking place on your cruise -- other than the occasional closure of a public space. There have been instances, however, when some cruisers have felt that special interest groups have disrupted the overall feel of the cruise; if you are concerned about sailing independently with a charter group onboard, you might want to do some research before booking. (Cruise lines won't always reveal if there's a partial charter onboard.)
Large family reunions often charter small ships (like SeaDream or Crystal Esprit), either fully or partially, or may simply book as a group on larger ships without officially chartering space.
Entire ships are occasionally chartered to act as private hotels parked at a dock. An example of that is the use of Silversea Cruises' Silver Cloud as housing for the U.S. Men's Basketball team during the Olympics in Rio de Janeiro.
Full or partial cruise ship charters that are theme cruises will be advertised by the hosting agency or organization, which sells cabins to the public. However, most private charters don't make headlines and generally go unnoticed except in the rare cases when a cruise that is already open for sale to the public is chartered, forcing anyone already reserved on that sailing to be bumped. You would generally only know about these private charters because you'd see a gap in a ship's published itinerary schedule.