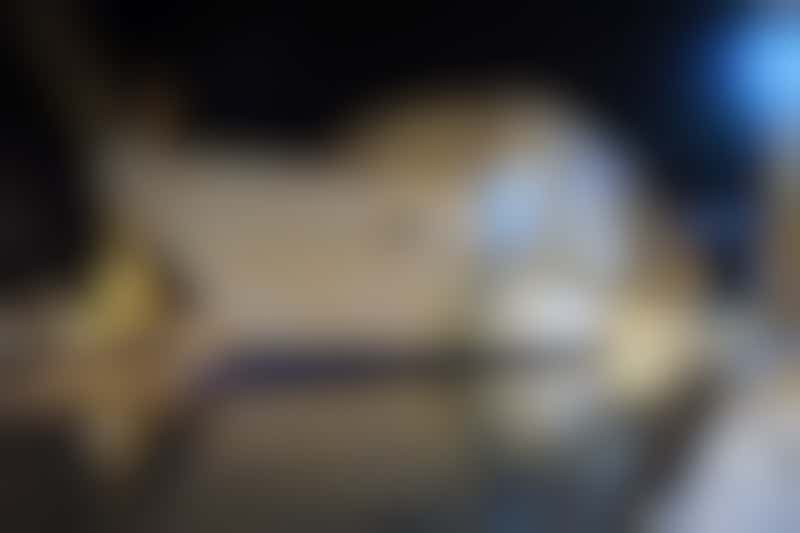 Float out of Oasis of the Seas (Photo: Royal Caribbean)
A cruise ship float out ceremony takes place when a new vessel is first touched by water. It is a key milestone in the construction of a cruise ship, and in keeping with maritime tradition, is taken very seriously indeed -- both on a technical level and on a traditional level. Until this point, the ship does not officially have a name and is known by a number, corresponding to the number found on the steel hull.
The float out ceremony can be held once the exterior of the ship is completely built. It's typically a short ceremony, taking place in the shadow of the hull, surrounded by a large number of people who are connected with the construction. It's very much for the workers, rather than CEOs and dignitaries.
It begins with a speech by the chief engineer or someone senior involved in the technical construction of the ship. He will praise everyone involved, especially all the workers, and highlight the technical challenges and accomplishments in building the ship. He will then invite a priest to the podium to say a few words and a prayer for the ship and its workers.
The godmother, called the madrina, then comes up to the podium. The madrina is always a woman, often a daughter or wife of one of the senior people at the shipyard or someone significant to the cruise line or industry. Although the madrina will cut the cord and smash a Champagne bottle against the ship, she is a different person from the ship's official godmother, who will name it and smash another bottle of Champagne prior to its maiden voyage, when the ship is completely finished and in the possession of the cruise line.
After the bottle smashes against the hull, everyone is invited to the aft (back) of the ship to watch the dry dock being flooded and the ship begin to float. Once floating, the ship will be moved to a wet dock for the final phase of construction.