Why Is a Polar Class, or PC Rating, Important?
Let's explain. When you're sailing in very frigid waters, at the top or the bottom of the globe, your ship is likely to encounter ice. This ice comes in many forms: Icebergs, fast ice (which is fastened to the shore), growlers, bergy bits (tiny little icebergs) and more.
The age of the ice is also a factor; first-year ice is exactly what it sounds like, as opposed to multi-year ice, which forms over multiple seasons, and is much tougher.
Here's the most important thing to consider: This ice will limit where your ship can sail, and when it can go there.
Which is where a ship's "Polar Class" or PC rating comes into play. Until 2007, there was no formal, unified system for rating a vessel's ice-related strength, which made it potentially confusing when choosing an expedition ship. Add marketing language into the mix -- what does an "ice-strengthened hull" mean anyway? -- and you can see where confusion can happen.
Fortunately, an organization called the International Association of Classification Societies (IACS) began publishing the Unified Requirements for Polar Class Ships. Filled with diagrams, charts, and many, many mathematical equations, it is not scintillating reading. While the Association considers a number of factors, hull structure and strength—plus propulsion power—are the main factors.
This PC rating does help greatly in sorting out what expedition cruise ships can go where, and when in the cruising season they can sail there.
The Basics: PC1 to PC7
Without getting too deep into the details, let's review the basics. PC1 is the highest rating, and PC7 is the lowest, with the range in between. All of these PC ratings are good, and any vessel on this spectrum is much better at pushing ice out of the way than a regular, non-polar cruise ship would be.
But very few passenger vessels have a PC1 rating. The vast majority of the expedition ships that sail the Arctic and Antarctica are in the PC 5-7 range. hen you're planning your once-in-a-lifetime expedition to the ends of the earth, look closely for the Polar Class rating. It could help determine whether your ship will be able to make a landing in Greenland, for example, or whether your cruise will consist solely of "drive bys" of remote coasts.
Here's our own overview of the PC ratings for some of the main expedition ships out there.
Cruise Ships with a PC1 Rating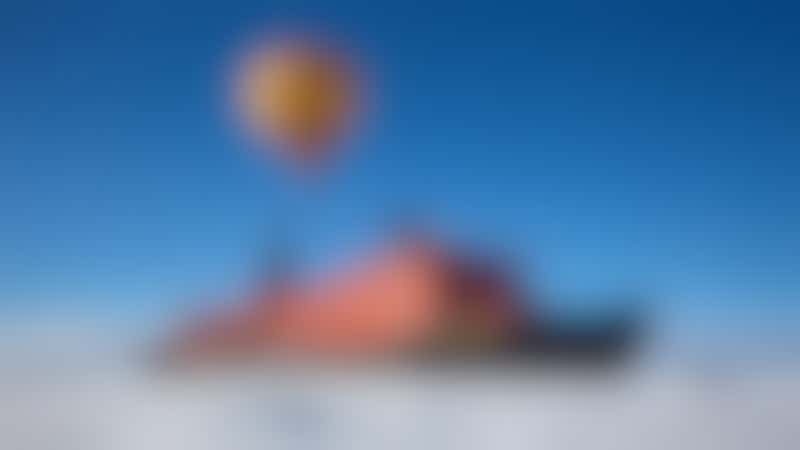 50 Years of Victory
50 Years of Victory (Quark). The granddaddy of polar expedition ships, this icebreaker was built by the Soviet Union and named for their triumphs in the Great Patriotic War (what we call World War II). This vessel still feels like a Cold War era ship, with throwback, vintage design throughout, austere, functional cabins built for naval officers. But if you're looking for strength—this is your ship.
For a long time, if you wanted to go to the North Pole, this was probably your ride. With a true PC1 rating, the vessel actually has two nuclear reactors on board, creating the power of 74,000 horses. Because the vessel creates its own power, it can remain at sea for many months. And it's remarkable spoon-shaped bow can crack through 2.5 meters of ice (more than nine feet), taking you, well, wherever you want to go.
Cruise Ships with a PC2 Rating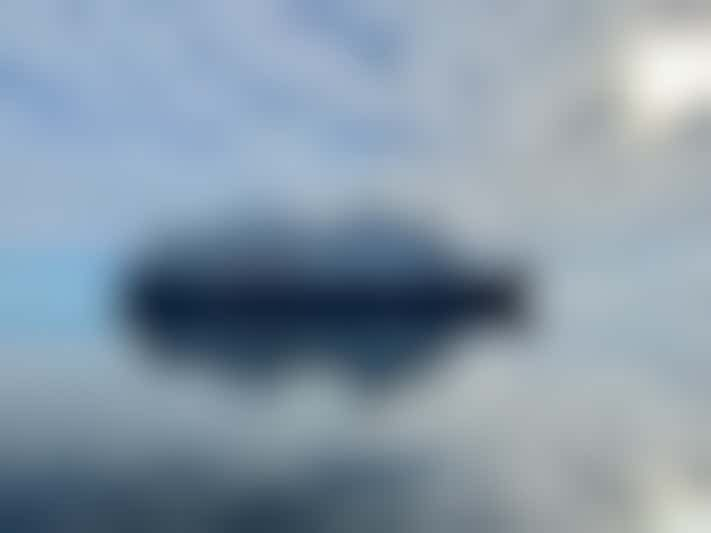 Le Commandant Charcot. (Photo: Nicolas Dubreuil)
Le Commandant Charcot (Ponant). Launched in 2021, this rather amazing ship is the world's only luxury icebreaker. Ponant's goal from the start: a vessel that can carry a couple hundred people, and reach the North Pole with relative ease. They've accomplished that, and much more, earning a PC2 rating—the only cruise ship with that rank.
In addition to its remarkable, super-strengthened hull, the ship is outfitted with two of the largest, most powerful azipods on earth. Weighing 300 tons each, they swivel 360 degrees, their five-bladed propellers pushing through as much as three meters of ice going forward and 15 meter of ice, in reverse, with the captain steering from a unique bridge installed on the stern.
What does this feel like when you're onboard? Going forward, the experience is surreal. The ship seems to almost hover over the vast plane of snow-covered fast ice, which finally cracks away, like saltines before you drop them in your tomato soup. And in reverse? It's even more weird, and wonderful, with the ship creating a narrow electric-blue line of water amidst a frozen landscape of white.
Plus, it's clean, running on hybrid-electric power fueled by liquid natural gas (LNG). And you'll have plenty of comforts on board, too. All the state rooms have balconies, the cuisine is French and curated by a Michelin-starred chef, and you can enjoy the midnight sun or maybe the Aurora Australis from the expansive helicopter deck on the bow, or in the Observatory Lounge, looking out floor-to-ceiling, wraparound windows.
Cruise Ships with PC3 and PC4 Ratings
In general, most PC3 and PC4 ships are research and coast guard vessels (and there's just a relative handful of them out there). The majority of cruise expedition ships carry a PC6 rating.
Cruise Ships with PC5 Ratings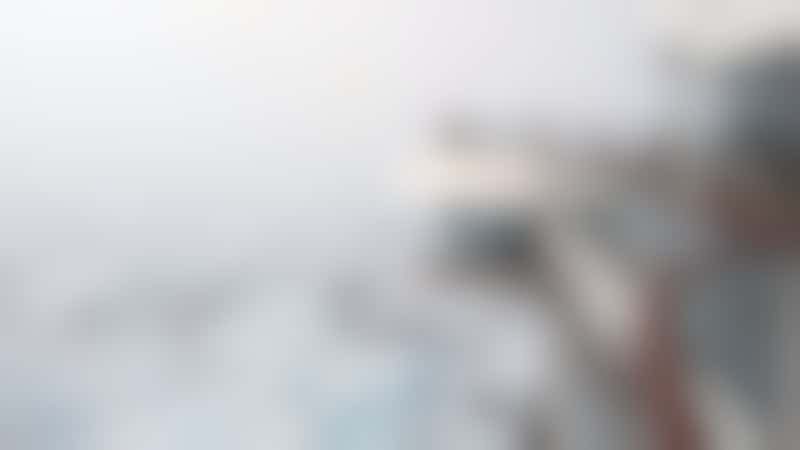 National Geographic Resolution cuts through the ice in the Arctic. (Photo: Colleen McDaniel)
Both Swan Hellenic's SH Minerva and SH Vega, as well as Lindblad's fleet, including National Geographic Resolution, have a PC5 rating.
What does this mean, exactly? According to IACS, a PC5-rated ship should be able to operate year-round in medium first-year ice, which might include some chunks of old ice too.
In practice, a PC5 rating means these ships can go a little further north or south for longer periods of time, both earlier and later in the season, than a PC6 vessel. If you are looking to go to Antarctica in October or March, or the Arctic in May or September, you will be likely able to see and do more on a PC5-rated vessel than a PC6.
Cruise Ships with PC6 Ratings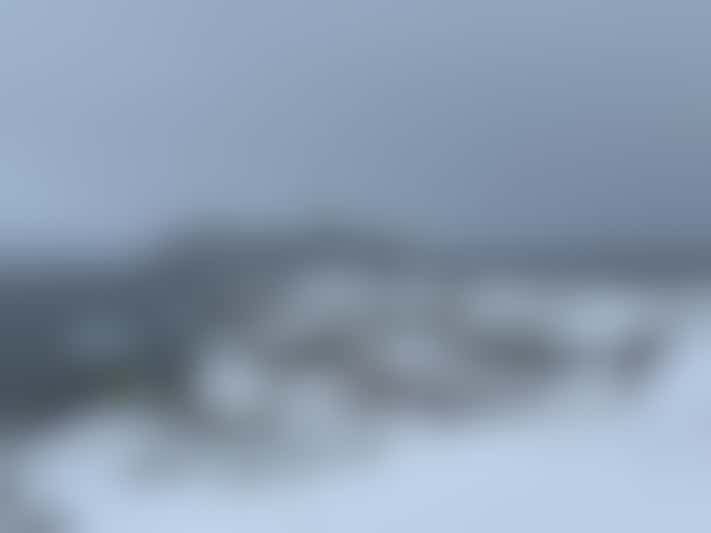 Guests from Viking Polaris make a landing in Antarctica (Photo: Chris Gray Faust)
Viking Octantis and Polaris (Viking). Identical in almost every way, these twin ships—launched in 2021 and 2022 respectively—are beautiful vessels. Inside, you'll find everything from science labs where guests can help with hands-on experiments, to a full Nordic spa, with hot and cold pools, plus a bona fide snow room. Viking faithful will also be happy to find their favorite restaurants on board, including the beloved Manfredi's.
Both ships have a PC6 rating. In practice, this means Octantis and Polaris can operate very effectively to the main polar destinations in the primary parts of the season. In Antarctica, the ships go below the Antarctic Circle, during the three months that form the heart of the summer there. The ships are also very capable of completing a Northwest Passage or sailing the coast of Greenland in the warmer months.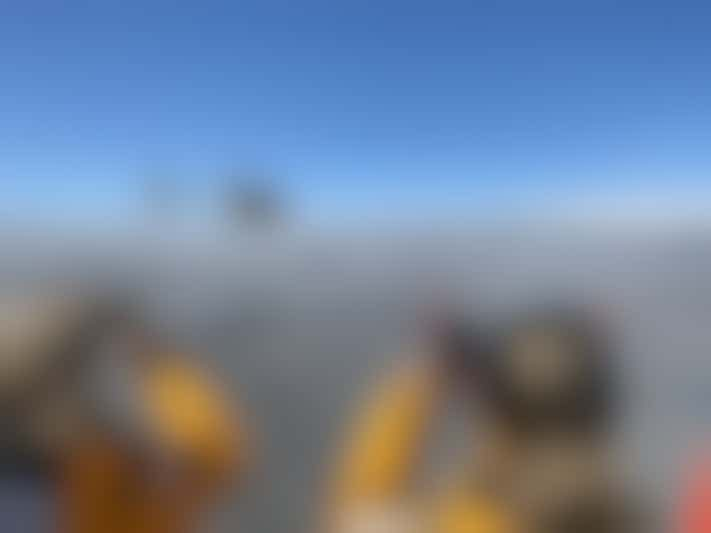 Greenland with Quark Ultramarine (Photo/Tim Johnson)
Ultramarine (Quark). Expedition specialists Quark launched Ultramarine, one of the finest polar ships built, in 2022. It exceeds most other vessels in many ways, with large, dedicated ready rooms, a huge fleet of zodiacs, multiple points for embarkation and disembarkation. Another big selling point: Two twin-engine helicopters that shuttle guests to places like the polar ice cap in Greenland.
Its Polar Class rating is also a PC6, meaning it can push through plenty of ice—up to almost four feet of it. And those choppers can get you the rest of the way, even to the fabled Snow Hill, with its emperor penguins, on the far side of the Antarctic Peninsula.
Many other expedition cruise ships have PC6 ratings, including:
Seabourn Venture and Seabourn Pursuit (Seabourn)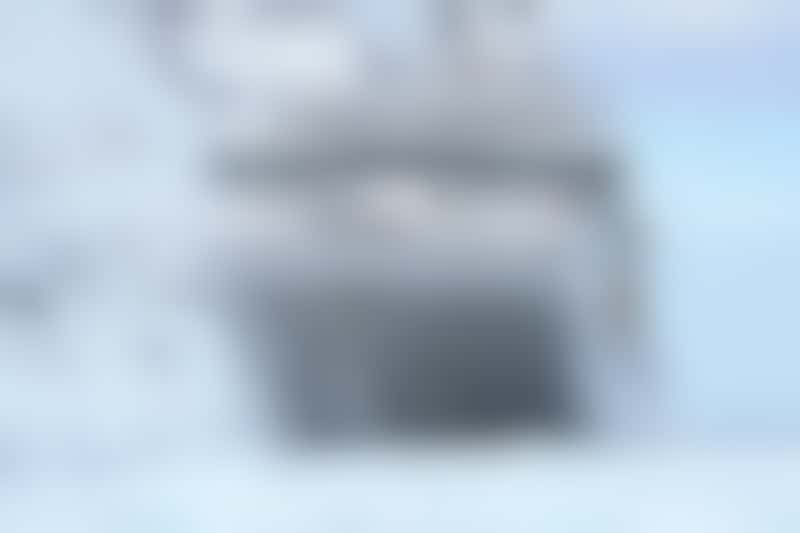 Silver Endeavour in the Lemaire Channel Antarctica (Photo: Adam Coulter)
Silver Endeavour (Silversea)
World Navigator, World Voyager and World Traveller (Atlas Ocean Voyages)
Scenic Eclipse I and Scenic Eclipse II (Scenic)
Roald Amundsen and Fridtjof Nansen (Hurtigruten)
Greg Mortimer and Sylvia Earle (Aurora Expeditions)
Le Champlain; Le Laperouse; Le Bougainville; Le Dumont d'Urville; Le Jacques-Cartier and Le Bellot (Ponant)