Cruise ship butlers remind us of fairy godmothers (or godfathers); they magically transform pleasant cruises into extraordinary ones. No longer reserved for luxury lines, butlers now pamper passengers booking suites on many mainstream and premium ships, too.
While most butlers offer similar services, they might perform duties differently. Some act more like attentive cabin stewards, keeping ice buckets full and delivering laundry; others coddle you, for instance, setting an elaborate breakfast table befitting royalty in your suite. And, despite the "Downton Abbey"-style British butler image, these ship professionals can hail from numerous countries, including India and the Philippines. Many are women.
Not all luxury lines employ butlers; Seabourn does not. And, only Silversea and Crystal Esprit (the 62-passenger all-suite Crystal Cruises yacht) provide butlers to all passengers, not just for those in the costliest accommodations.
Here's the skinny on what butlers will and won't do for you.
(Check out our companion piece to find out which cruise ships offer butler service and in which suites.)
What Cruise Ship Butlers Will Do for You
If your suite comes with a butler, expect 24/7 service, with substitute butlers filling in when your main attendant is on a break. On ships where gratuities are not included in the fare, expect to pay a higher daily gratuity for butler service. If gratuities are included, butlers don't expect them but nearly always accept tips. Do tip extra for special, more elaborate services, such as coordinating and serving a cocktail party in your suite or any other activities above-and-beyond the typical daily services.
Most cruise ship butlers provide these services.
Set up your suite. Butlers will do everything from packing and unpacking your luggage to offering pillow menus, and stocking and re-stocking your ensuite bar with your drink preferences. They'll also bring CDs, books, board games and DVDs to your room. They can even draw you a bubble bath if you ask -- or if they intuit you could use one.

Handle logistics. Butlers will save you from spending your vacation waiting in line or dealing with the minutiae of your trip. They will handle all your reservations for specialty restaurants and book appointments for the spa, salon and private fitness training. They can book ship or private shore excursions and arrange shoreside dining and entertainment. They will even work with the chef to expedite special dietary requests, such as paleo or gluten-free meals.

Make deliveries. Butlers will deliver fancy canapes, like foie gras terrine and crab legs, and upgraded turn-down amenities, such as a chocolate box. They can present in-room tea service. They will also bring you room service or morning cappuccinos and espresso, even serving you dinner course-by-course, in your suite or on your balcony.

Take care of your laundry. Butlers will handle laundry, dry-cleaning and pressing requests, and return your clothes expertly folded and wrapped in tissue paper.

Throw a party. If you're social types, butlers can help you organize cocktail or dinner parties in your suite and even bartend or help out while your guests are present. For special occasions like birthdays and anniversaries, they might decorate your suite or present bubbly and celebratory cakes.

Take care of the little details. Butlers will shine shoes, place bookmarks in books and wrap eyeglasses in cleaning cloths. They will even solve problems for you, such as finding an appropriate crew member to fix broken eyeglasses or stuck luggage locks.

Give advice. Butlers know their ships inside out and are often familiar with ports. They might advise on everything from the finest shopping street to the best hours to hit the onboard fitness center.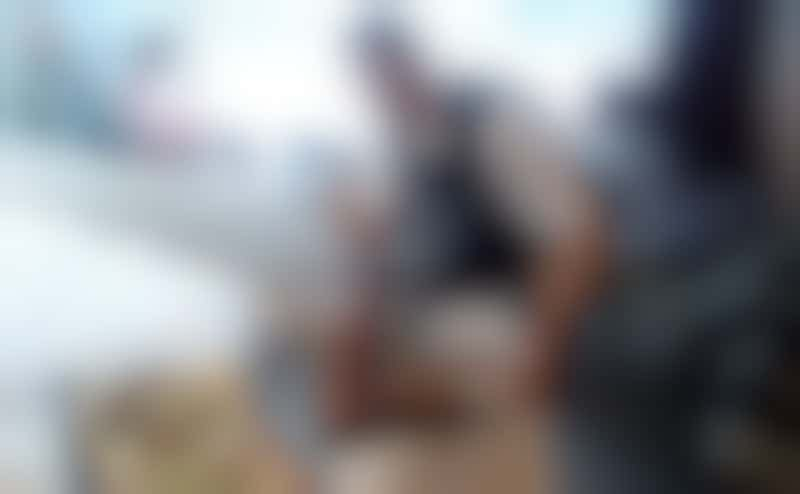 Butler Service on a Scenic cruise (Photo: Robert Wynne/Cruise Critic member)
What Cruise Ship Butlers Won't Do for You
While butlers will try their best to fulfill all your requests, they don't do everything you might wish. Here are five things your butler won't do.
They won't work exclusively for you. Most butlers juggle several suites; for the best service, plan ahead. Make requests, such as for dining reservations, private shore excursions and beauty appointments, well in advance so butlers can manage their time to make your wishes reality. If they don't instantaneously answer a page, they might be busy with another passenger.

They won't babysit. Don't expect the butler to watch your kids, although they might assist in hiring a sitter and often play with children, time permitting.

They won't act as aides. If physically challenged, travel with a companion. A butler will always assist in an emergency but should not be expected to help you with daily physical needs.

They won't be your personal companion. While some butlers can be chatty -- particularly with solo passengers seeking company -- they aren't your friend or travel companion. They can escort you to a restaurant or show, but they won't sit with you.

They cannot always fulfill challenging requests. If you ask for a miracle, such as dinner reservations in the ship's hottest restaurant 15 minutes before you wish to eat, a butler cannot always meet your request. That said, butlers try to make magic. Perhaps they can serve you dinner from that restaurant in your suite or secure a table at a later hour, instead.