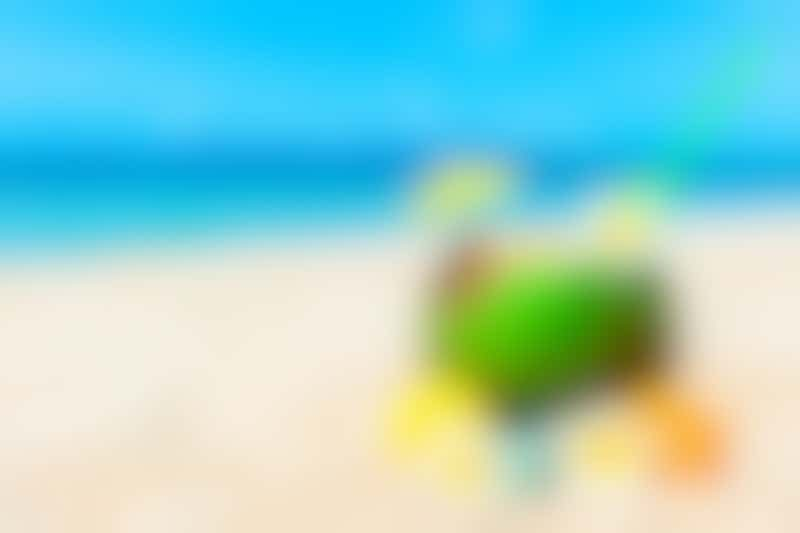 Best cruises for a tropical vacation (photo: Vixit/Shutterstock)
When you think of tropical cruises, you likely imagine lazy days of sunbathing under Caribbean palm trees with a fruity drink in your hand. But did you know that parts of Asia, Australia and the Middle East are considered tropical, too?
Despite their vast differences, tropical regions do have commonalities. They're warm, particularly in the summer months, and humidity levels are usually high. Many are home to rainforests and a variety of flora and fauna that thrives in such environments. Volcanos can be found in many of these destinations, as well, and exotic fruits and seafood are often plentiful.
Anything that lies between the Tropic of Cancer and the Tropic of Capricorn on the map falls into the tropics. So if you've been to the Caribbean before and want to try something new without totally sacrificing time at the beach, pay attention as we run down the list of tropical destinations. We also offer some beachy tidbits about each to help you decide which tropical cruise should top your warm-weather bucket list.
Note: Although only parts of certain regions fall into the tropics, cruises to those regions often include calls on ports that fall just outside what is technically considered the tropics.
Caribbean
The Caribbean is the quintessential region for beach bums, but there's so much more to it than clear, blue water and soft sand. From conch fritters and waterfall hikes to straw markets and high-end shops dripping with diamonds, there's a lot to experience. The Caribbean is broken into three regions -- eastern, southern and western. Although they lie outside of the tropic zone, ports in Bermuda and the Bahamas are often found on Caribbean sailings, too.
Best Beach: Perfect for active beachgoers, the Baths, found on Virgin Gorda in the British Virgin Islands, is a geological formation of rocks and caves, created by ancient volcanic activity. When you're done exploring, you can enjoy the white-sand beach found there. Ship-sponsored excursions are available. If you want to go on your own, it's just a 10- to 15-minute cab ride from Virgin Gorda's cruise pier, and taxis are readily available. If you're on a larger ship that's calling on Tortola, you can reach the baths by taking a ferry to Virgin Gorda, followed by a cab.
Check out our Eastern Caribbean cruise tips, Western Caribbean cruise tips and Southern Caribbean cruise tips.
Show Caribbean Cruises
---
Living History Mayan Traditions and Island Tour at Cozumel Port (photo: Cruise Critic)
Mexico
Home to fascinating Mayan history, numerous duty-free shops, mouthwatering local cuisine and open-air markets that feature work by local artisans, Mexico can be accessed via Caribbean sailings that call on Cozumel, Progreso and Playa del Carmen, as well as dedicated Mexican Riviera sailings that visit Acapulco, Mazatlan, Cabo San Lucas, Puerto Vallarta and more.
Best Beach: Playa Paraiso, located in Tulum (accessible by taxi or via excursions from Cozumel), is ideal for anyone who wants to combine a history lesson with a day at the beach. Playa Paraiso offers white sand and calm blue water (perfect for kids). A quick taxi ride will get you to the nearby Mayan ruins.
Have a look at these Mexican Riviera cruise tips.
Show Mexican Riviera Cruises
---
Panama Canal and Central America
Named one of the Seven Wonders of the Modern World by the American Society of Civil Engineers, the Panama Canal is a feat of engineering so impressive that a cruise through it is well worth the price. There are different types of sailings, including full transits and partial transits, but they all visit culture-rich destinations in countries like Colombia, Guatemala, Costa Rica and, of course, Panama.
Best Beach: The best beaches in Central America are located a few hours from the ports you'll visit on your Panama Canal sailing. However, you might consider booking a visit to Gatun Lake from Colon via your cruise line. It's not generally safe for swimming, but it's a great place to kayak and spot wildlife like alligators, sloths and variety of birds.
Get all you need to know with these Panama Canal cruise tips.
Show Panama Canal Cruises
---
Cuba
Cuba's allure lies in the nostalgic, vintage vibe that has resulted from decades of government restriction. With a handful of cruise lines visiting, Cuba has long been a popular destination for travelers outside the U.S. Low crime rates and a slower pace make this a great destination for leisurely exploration. While you're there, try volunteering or chatting with locals about their way of life.
Best Beach: If you're visiting Havana and want to do as the locals do, head to Playa Guanabo. It can be crowded on weekends, and it lacks amenities, but it's an authentic experience. If you prefer a beach with more features, try Playa Santa Maria del Mar, which offers water sports and is within walking distance of hotels and restaurants.
Note: American sanctions against Cuba have been reinstated, and U.S. cruise ships are no longer allowed to call there with American passengers. It is still possible for Americans to visit under approved programs, but according to United States policies, visitors from the U.S. aren't supposed to spend time relaxing on the beach unless they've done eight hours of cultural touring first.
Want to know more? Here are some Cuba cruise tips.
---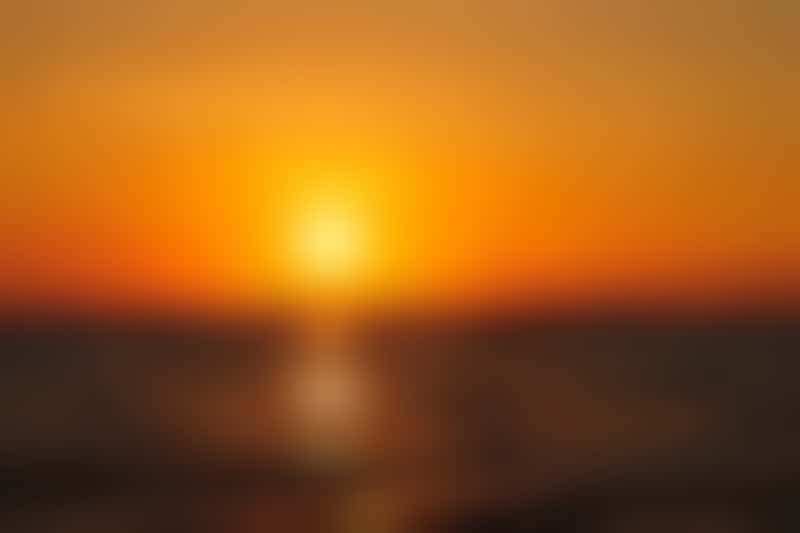 Tropical sunset in Otres beach, Cambodia (photo: AleksandraN/Shutterstock)
Asia
With some of the industry's newest and largest ships positioning themselves in China, Asia cruising is heating up. However, it's Southeast Asia -- Myanmar (Burma), Thailand, Vietnam, the Philippines, Malaysia and Indonesia -- that you'll want to visit for an experience that's truly tropical. You can reach these destinations on oceangoing cruises and river sailings.
Best Beach: Otres Beach in Sihanoukville, Cambodia, is located outside of the area where your ship will be docked, but it's worth the trip for clean surroundings and a patch of sand to call your own for the day, away from the hustle, bustle and grit. Be warned that Sihanoukville is still recovering from its unfortunate past, following the Vietnam War and rule by the Khmer Rouge, so you might encounter locals begging for handouts when you leave the ship.
Read up on Southeast Asia cruise tips.
Show Asia Cruises
---
Middle East
Middle East cruises offer a convenient way to see a less-traveled part of the world -- one that boasts ideal sunbathing weather and pristine beaches. In addition to fun in the sun, you'll find impressive skyscrapers, markets that will make shopaholics salivate and chic areas that scream of wealth and decadence. These voyages feature ports like Abu Dhabi, Dubai, Bahrain, Muscat and Aqaba, among others (although, technically, all but Muscat fall just outside of the tropics).
Best Beach: Dubai's Jumeirah Public Beach -- a 15-minute taxi ride from Port Rashid -- is a top-rated swath of sand that's open to the public. There aren't many amenities at the beach itself, but once you're in the posh Jumeirah area, you might also want to have a look at Souk Madinat, a more upscale version of a traditional souk market.
Click here for Middle East cruise tips.
Show Middle East Cruises
---
Africa
Due to a combination of Arab Spring, attacks on tourists and pirates in the Gulf of Aden, Africa cruises have declined in popularity in recent years. Most of the African continent lies within the tropical zone. But, with the exception of the Seychelles, most African cruise ports -- Cape Town, Durban, Maputo, Port Elizabeth -- lie just outside of the tropics. Egypt, Tunisia and Morocco calls are also common on these itineraries, with the ports of Cairo (Port Said), Alexandria, Tunis and Tangier also falling just beyond the Tropics of Cancer and Capricorn. Sailings there offer everything from the pyramids and camel rides to cultural experiences.
Best Beach: Clifton Beaches, located in Cape Town, South Africa, feature lovely expanses of sun and sand that are away from the hustle and bustle of the city. There are few, if any, amenities; you'll need to take stairs down to the beach, so this isn't an ideal choice for travelers with mobility issues. You can get there with a short taxi ride from the cruise port.
Take a peek at our Africa cruise tips.
Show Africa Cruises
---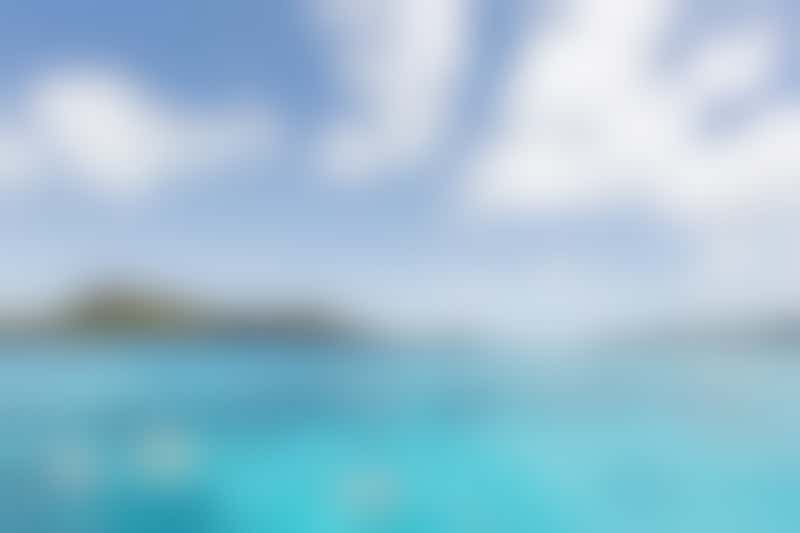 Windstar shore excursion in Bora Bora (photo: Cruise Critic)
South Pacific
These sailings, calling on Polynesian islands in the Pacific, are almost purely tropical, and they provide access to some of the world's friendliest cultures. Learn ancient dances, try local foods and bask in the sun while you do it. Stops on South Pacific itineraries might include Pago Pago, Bora Bora, Huahine, Moorea, Raiatea, Rangiroa, Noumea, Port Vila, Suva and many more.
Best Beach: Matira Beach, found on the Society Islands' Bora Bora, is what every honeymooner dreams of: white sand, palm trees and thatched-roof huts that offer a bit of shade. Step into the crystal-blue water, and watch as you're surrounded by fish that are as friendly as they are beautiful. Buses are available to shuttle cruise passengers from Vaitape (where ships anchor in Pofai Bay) to Matira Beach for a small fee.
Prepare for your cruise with these South Pacific cruise tips.
Show S. Pacific Cruises
---
Australia
Northern Australia lies within tropical borders. Although many Australia and South Pacific itineraries overlap, some cruise lines offer voyages that sail around the Australian coast, including ports like Darwin, Cairns, The Kimberley and The Whitsundays, as well as Brisbane, Sydney, Perth, Melbourne and Adelaide, the last five of which fall outside the tropic designation. Once the site of a penal colony, Australia is famous for its laid-back vibe, its penchant for all things beachy and boozy and its disdain for tipping.
Best Beach: Whitehaven Beach, found on Whitsunday Island, is gorgeous. It offers more than 4 miles of pure white silica sand and stunningly clear blue water. It's ideal for couples and nature-lovers; the least crowded part of the beach is in the middle, so head there if you'd like more peace and quiet. Cruises to the Whitsunday Islands generally call on Airlie Beach or Hamilton Island. That means the only way to reach Whitehaven Beach is by boat; private and ship-sponsored options are available.
Find out more with these Australia cruise tips.
Show Australia Cruises
---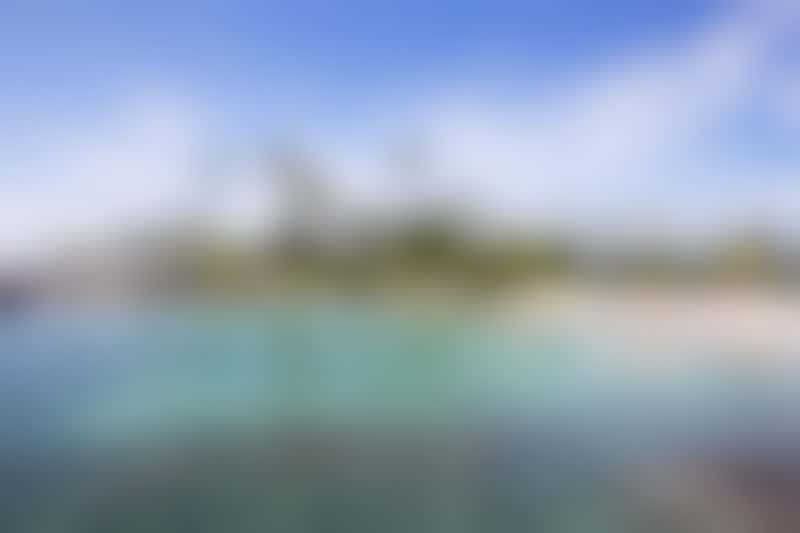 Pride of America port stop in Kona, Hawaii (photo: Cruise Critic)
Hawaii
Partially located within the tropics, the Hawaiian Islands are great for a sunny getaway within the United States. Most sailings depart from the continental West Coast and take several days to reach Hawaii, but one ship -- Norwegian Cruise Line's Pride of America -- sails Hawaii-only voyages roundtrip from Honolulu on a weekly basis, calling on Maui, Hilo, Kona and Kauai.
Best Beach: Ho'okipa Beach in Maui is wonderful for experienced surfers and windsurfers. Even if you just plan to laze in the sun all day without actually getting wet, it's worth a visit to watch others hang ten. Due to the size of the waves, this isn't the beach for you if you're a beginner hoping to jump on a board for the first time. Restrooms and picnic tables are available. The drive to Ho'okipa Beach Park from Lahaina, where ships tender their passengers, is about an hour. Taxis are available but can be expensive; a car rental might be a better option.
Stay informed with our Hawaii cruise tips.
Show Hawaii Cruises