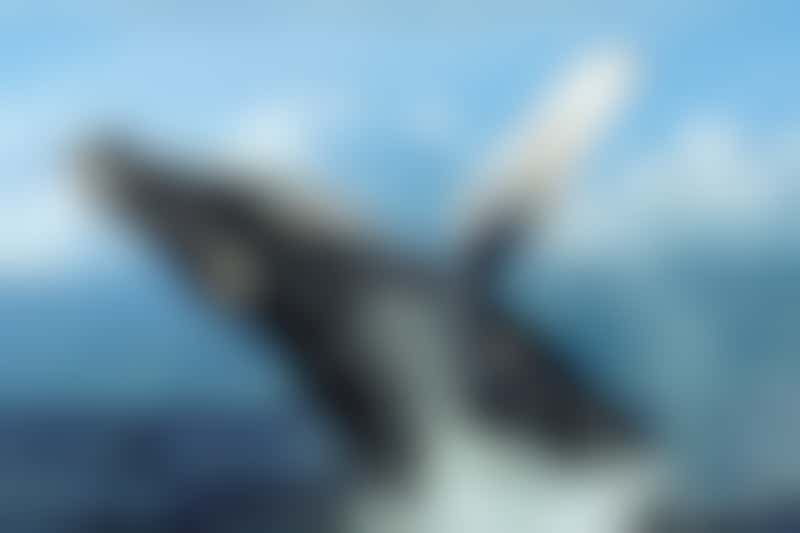 The humpback, an endangered species, is Hawaii's state mammal -- and a whale watching expedition, available from virtually every island at which cruises call, is a must-do experience. In fact, ardent whale watchers have been known to book Hawaiian island cruises between December and April, during the mammals' annual time there. Each winter, between 5,000 and 6,000 humpbacks migrate to the Hawaiian Islands from chilly Alaskan waters to mate, give birth and raise their young.
Best Island for Whale Watching in Hawaii
The best island for spotting whales on a cruise is Maui. The largest numbers of humpback whales are found in the sheltered area between Maui, Lanai, Kahoolawe and Molokai, where the sea depth averages 250 feet. Such shallow waters offer more protection from predators, making these waters ideal for birthing and calving. In addition, the four islands serve as a windbreak, keeping the waters in this area relatively calm.
The seas off South Maui also are warm and clear, with temperatures averaging in the low 70's and visibility often at 75 to 100 feet. This makes it easier for calves' mothers to see and respond to predators.
How to Spot a Whale
Greg Kaufman, founder of the Pacific Whale Foundation, offers this advice: Scan the horizon, looking for a blow and large splashes caused by activities such as breaching or tail slapping. Another indication is a boat that is sitting still for no apparent reason; there's likely to be a whale nearby.
"Keep in mind that the average 'down time' for a whale is 7 to 15 minutes," Kaufman notes. "If you see a whale dive, keep watching in that area, and you will likely see it again before 20 minutes are up."
And another tip? Go on a whale watch expedition.
"The thrill of going on a whale watch is the pure wonder of encountering a wild and majestic animal many times larger than yourself," the Pacific Whale Foundation's Anne Rillero, tells us. "Yes, you can see whales on television, but when you encounter a real whale in its natural habitat, living wild and free -- that's a moment you won't forget. To see the power of the whale as it breaches, to hear its haunting songs -- these are rare experiences that show you how amazing the natural world is."
Best Spots to Whale Watch From Shore
But whale watches are by no means limited to boating expeditions. Following is our island-by-island guide to the best spots to spot a whale -- from shore.
Oahu
Kaena Point

Halona Blowhole lookout

Hanauma Bay

Shark's Cove/Pupukea Beach Park

Makapuu Point Lighthouse

Turtle Bay Resort, Kahuku
Maui
McGregor Point Lookout, on Honoapiilani Highway between Maalaea and Lahaina

Makena Beach State Park

Wailea Resort's oceanside path

Kamaole I, II and III Beach Parks

Kaanapali Beach

Maalaea Harbor
Kauai
Napali Coast

Kilauea Lighthouse

Poipu Beach Park (turn left off of Poipu Road onto Hoowili Road; park is at the end of the road)

Shipwreck's Beach Park at the end of Ainako Road off Poipu Road between the Hyatt Regency Kauai and Poipu Bay Golf Course

Along the trail between Shipwreck's Beach Park and Mahaulepu Beach
Big Island
Anaehoomalu Bay

Hapuna Beach State Park

Lapakahi State Historical Park

Honolii

Richardson's Ocean Park in Keaukaha
Molokai
Kaupoa Beach

Papohaku Beach

Kaluakoi Golf Course

Along Highway 450 by Kumimi Beach (Mile Marker 20)

Dining room at Hotel Molokai
Lanai
Keomoku Road on the way down to Kaiolohia (Shipwreck Beach)

Any hole on the Challenge at Manele Golf course (every hole overlooks the ocean)