The Experience
Once docked in Juneau, a half-hour coach bus ride will take you to a ferry dock a short way outside of the downtown area. Commentary onboard will provide a bit of background -- and sometimes humor -- on the city, which is the capital of Alaska.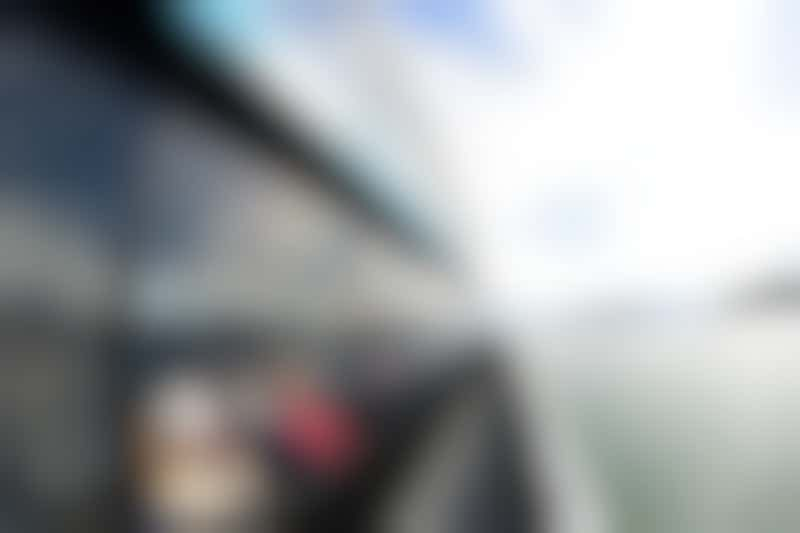 When you arrive, you'll board a sightseeing vessel that offers plush indoor seating (key on a windy, rainy or cold Alaskan day) and an outdoor viewing platform on the second level. A third level is opened only when the boat has slowed and is waiting in an area for a whale to show, but not while the boat is sailing. These whale-watching vessels hold about 145 people, though tours typically range between a more manageable 60 to 90 cruise passengers with a captain and four crew.
A wildlife-viewing pamphlet is available on each seat, and binoculars are spread about the boat for a closer look (no need to bring your own). An onboard naturalist provides commentary throughout the cruise, lending context to the area's flora and fauna, and of course, alerting you when and where to look for whales and other wildlife, including seals, bald eagles and porpoises. The crew is also around for questions throughout the excursion.
In our three hours on the water, we saw three different humpback whales, each displaying fins and flukes (tails), and we were able to follow each of them for a few minutes. (Environmental regulations limit each "whale visit" to 30 minutes in order not to disturb them, and we like that consideration for the area's preservation.) Lucky few do see whales breach or leap out of the water, but for many -- including ourselves -- the excitement of seeing any part of a whale is enough.
Beyond the wildlife, the area is scenic as you cruise past mountains and glaciers; Tongass National Forest, the world's largest temperate rainforest and the country's largest national forest; and Admiralty Island, known for the densest brown bear population in the world.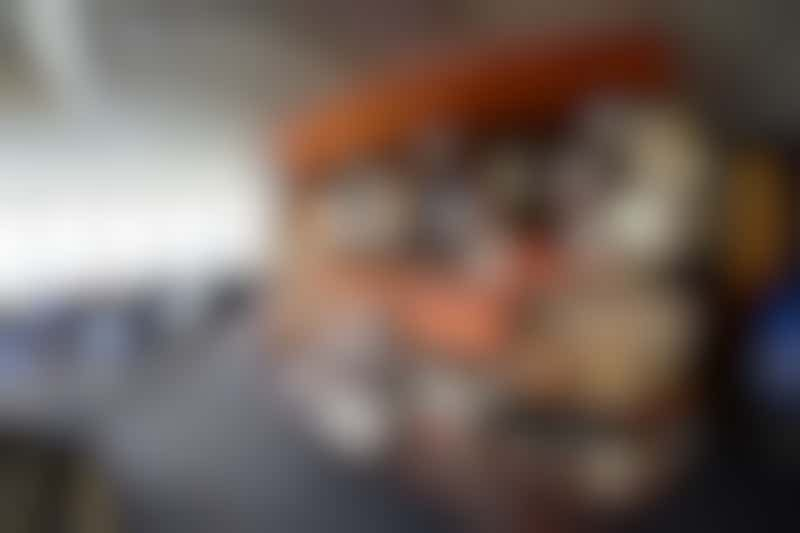 A small variety of souvenirs, and snacks and drinks are available for purchase onboard, including local treats like salmon jerky or a glacierita, which is a margarita with a glacial blue twist. Beer from Alaskan Brewing Company, based in Juneau, is also available on tap or by the bottle. Reindeer hot dogs are served for about $6; cocktails are $8 and beer and wine runs about $6. Included in the price of the whale-watching cruise is hot chocolate and coffee, and snack -- on our sailing it was doughnut holes. We finished our cruise with a treat of freshly smoked sockeye salmon on Ritz crackers.
Whale-watching tours are commonly paired with a trip to the Mendenhall Glacier Visitor Center; if time allows take the trail to Nugget Falls for a stellar panorama of the glacier, the falls and a postcard-perfect backdrop of Alaska. (You'll need slightly more than an hour to make the walk worth it.)
At the glacier center, you can learn about the history of the site and even touch a piece of the thousands-year-old ice. Bears can be sighted in the area, and rangers will be on the lookout.
Our Mendenhall Glacier & Whale Quest tour, booked through a cruise line with the operator Allen Marine Tours, included an approximately three-hour whale-watching cruise and an hour afterward at Mendenhall Glacier. In total, the tour ran for about five hours and cost $194 per adult.