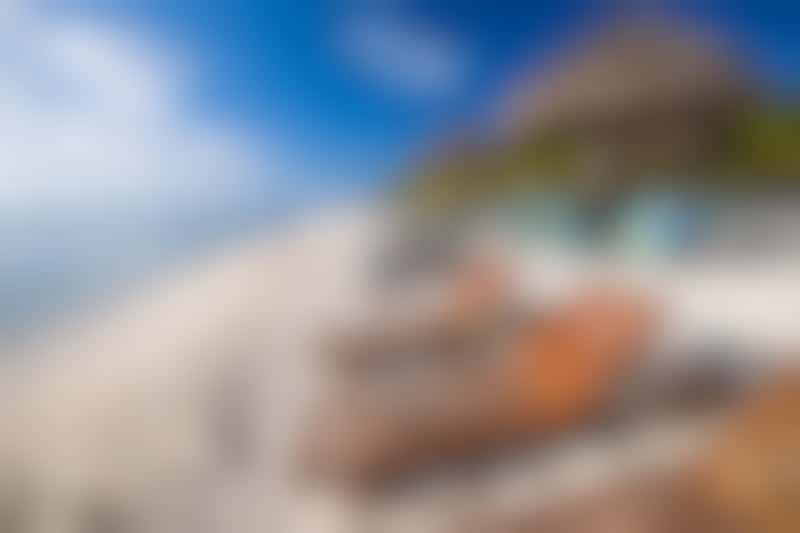 Beach in Cozumel, Mexico (photo: CAN BALCIOGLU/Shutterstock)
The Western Caribbean has long been a magnet for travelers interested in a unique blend of sun and surf, the history of ancient civilizations and eco-oriented adventures. No question, this region has them all. The area's wealth of attractions -- plus convenient homeports throughout the southern U.S. Coast -- make the Western Caribbean a popular choice for first-time cruisers. Its variety of itinerary options also lets repeat cruisers enjoy the area again and again, while still discovering new places.
The Western Caribbean consists of islands due south of Florida, such as Grand Cayman and Jamaica; destinations on Mexico's Caribbean coast on or near the Yucatan Peninsula, such as Costa Maya, Cozumel and Progreso; and Central American destinations on the Caribbean, such as Belize and Honduras. Key West, on Florida's southernmost tip, is another popular stop, particularly for cruises that originate from the East Coast ports of Miami and Fort Lauderdale.
You can snorkel, Scuba and swim in the turquoise Caribbean waters, make friends with dolphins, ride thrilling zip lines, take 4-wheel-drive vehicles into the wilderness or visit Mayan ruins. Families and active travelers will find a wealth of options, as will laid-back cruisers who just want to enjoy the tropical sun on a white-sand beach.
Best Time for Western Caribbean Cruises
The Western Caribbean is an ideal spot for a getaway any time of the year with temperatures that seldom vary from highs in the 80's to lows in the 70's -- not to mention humidity that stays around 70 percent. The best time to visit is December through March, when it's cold up north and warm, but not stormy, in the Caribbean. Late April and May are shoulder season, when the ships and islands are not as crowded, but the weather is still good. Hurricane season runs June through November, with storms most likely August through October. However, as many families and honeymooners flock to the Caribbean during the summer, prices don't tend to dip, and ships sell out despite storm possibilities.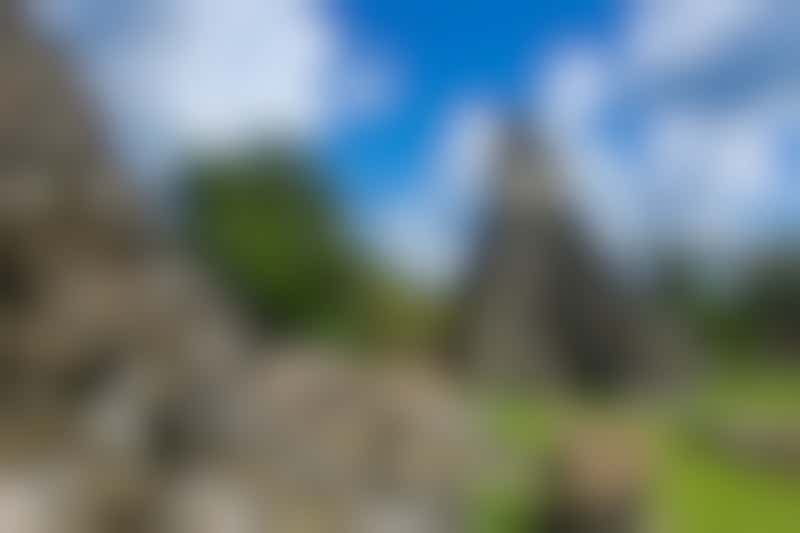 Tikyal Maya Ruins in Belize City (photo: Simon Dannhauer/Shutterstock)
Western Caribbean Cruise Lines
Virtually every big-ship cruise line, from North American companies to those based in Europe, offers seasonal, if not year-round, trips to the Western Caribbean. Among them, Carnival and Royal Caribbean are the big powerhouses; these two lines dominate all year long. Disney and Princess have a year-round presence, as well.
On a seasonal basis -- the high season, of course, being the period between the Christmas holidays through spring break -- you'll find every other line. Aimed primarily at North American travelers are cruise ships from the fleets of Norwegian Cruise Line, Celebrity and Holland America. Attracting international travelers are ships from Costa and MSC Cruises.
Luxury lines occasionally cruise the Western Caribbean as well. Regent Seven Seas Cruises, Silversea, Crystal and Oceania visit the region a few times each year.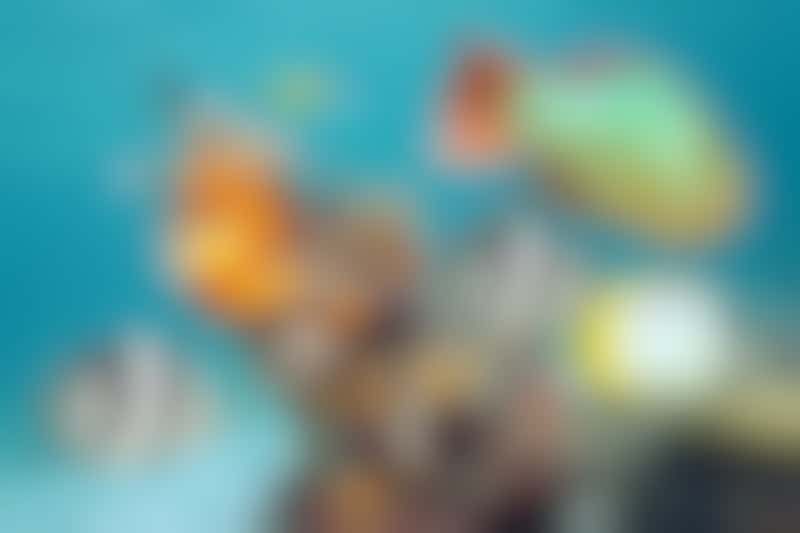 Tropical fish in the Mexican Caribbean (photo: Vilainecrevette/Shutterstock)
Western Caribbean Cruise Itineraries
Western Caribbean cruises come in a range of itinerary lengths and depart from homeports across the U.S. southern coastline, including Fort Lauderdale, Galveston, Houston, Miami, New Orleans, Port Canaveral and Tampa. Ports range from true Caribbean islands to destinations along Mexico and Central America's Caribbean coast.
Short Cruises: Carnival, Celebrity, Disney, Norwegian, Princess and Royal Caribbean offer four- and five-night cruises for those with limited vacation time or budgets. Four-nighters depart from a variety of homeports in Florida, Texas and Louisiana, and typically have one port call in Cozumel -- though some Miami cruises sail to Key West and Cozumel. Five-nighters feature two port calls. Ports vary widely and include the typical Western Caribbean ports (like Jamaica, Grand Cayman and Cozumel), as well as stops in cruise line private islands, Key West and Nassau, not technically in the Western Caribbean.
Seven-Night Island Cruises: The standard islands and Mexico itinerary typically calls in one of the three Jamaica ports, Grand Cayman and Cozumel. Some lines may add a fourth stop at a private island or substitute Key West for one of the ports.
Seven-Night Central America Cruises: The Central America itinerary usually offers three or four stops in Roatan, Belize City, Costa Maya and/or Cozumel. They offer more opportunities for excursions to Mayan cultural sites, in addition to the sun-and-fun options of the islands.
Seven-Night Central America and Islands Cruises: This hybrid itinerary offers four port days in a mix of Central American ports, plus the Bahamas, Key West and/or Grand Cayman. You'll get a bit of everything.
Long Cruises: A few lines offer 10-night cruises. These will combine Central American and Caribbean island ports with several days at sea.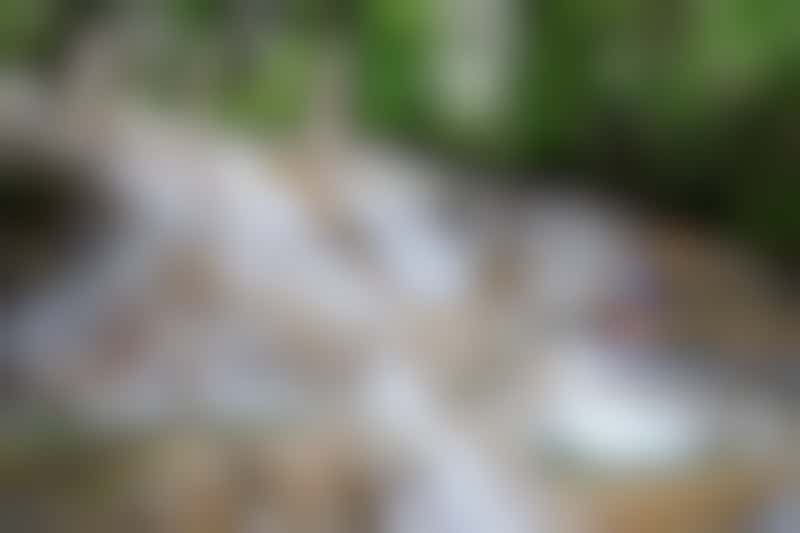 Dunn's River Falls in Ocho Rios, Jamaica (photo: CO Leong/Shutterstock)
Western Caribbean Cruise Port Highlights
Here we'll crystallize the major 10 or so ports that comprise the Western Caribbean; click on links provided to read our full port profiles on each port of call.
Belize City, Belize. Belize's 185-mile barrier reef is the largest in the Western Hemisphere, and the Scuba diving and snorkeling are world class. One of the most popular snorkeling spots along the reef is Shark Ray Alley, where you share the water with nonplussed southern stingrays and nurse sharks. Other typical Belize excursions include cave tubing and visiting Mayan sites like Altun Ha.
Costa Maya, Mexico. Costa Maya located on Mexico's Yucatan Peninsula, is a man-made tourism village with bars, restaurants, shops and pools. Head to Mahahual, a real fishing village next door to Costa Maya, for a clean beach, calm waters and water sports options. The Mayan ruins at Chacchoben and Xcalet, where you can dive or snorkel by shipwrecks among Mexico's largest coral atoll, are worthwhile excursions.
Cozumel, Mexico. You can choose to stay on the small island of Cozumel, just off Mexico's Yucatan peninsula, and shop for Mexican crafts or explore the nearby reefs by snorkeling, diving or glass-bottom boat. Or, head to the mainland for shopping and dining in Playa del Carmen or the chance to explore Mayan ruins like you'll find in the walled city of Tulum. Once a major center of maritime commerce, the sixty-acre site features stone carvings, archways and architecture with "sundials" that light up during the solstices. Various eco-parks offer water play opportunities and chances to see native flora and fauna.
Falmouth, Jamaica. The north coast town of Falmouth got a makeover to become Jamaica's fourth cruise port. You could stick around, take in the town's architecture and grab a snack at a jerk joint, but most cruise visitors head immediately on shore tours. From there, you can hit the main attractions in Ocho Rios and Montego Bay -- like Dunn's River Falls, Mystic Mountain rainforest adventure park and the Good Hope Great House.
George Town, Grand Cayman. Once your ship docks at Grand Cayman's capital, George Town, it may be tempting to simply veg out under the casuarina tress along the white sands of Seven Mile Beach. A more adventurous option involves a boat trip to the famous Stingray City Sandbar. As you snorkel in shallow water, tour operators provide buckets of chopped up squid for you to feed to the huge stingrays. The rays will eat from your hand, and are quite polite as long as you don't step on their tails. Save time for a quick run to the Tortuga Rum Factory on South Church Street and fight the tourist hordes for its notoriously good rum cakes.
**Key West, Florida.**There's a lot of history packed into Key West, a tiny island (2 by 4 miles) that's also the southernmost city in the continental U.S. Make sure to visit the Ernest Hemingway Home and Museum (home to dozens of polydactyl cats), and the "Little White House," where Harry Truman relaxed. Key West's Mel Fisher Maritime Museum houses millions of dollars worth of treasure salvaged from a Spanish Galleon. At sunset, tradition requires heading over to Malloy Dock, to see it come alive in a celebration of jugglers, musicians and street performers as the sun goes down.
Montego Bay, Jamaica. Known as "MoBay" to the locals, Montego Bay is home to some of the most beautiful beaches in the Caribbean, such as Doctor's Cave Beach. It's also the place for crafts and duty-free shopping, golfing and frequenting local bars. Tour the nearby great houses, including Rose Hall, which is said to be haunted, or head to the marine theme park of Dolphin Cove.
Ocho Rios, Jamaica. Dunn's River Falls is the adventure in Ocho Rios. Hike 600 feet up a waterfall, surrounded by lush foliage, as the water comes crashing down onto a sandy beach. Instead of the traditional motorcoach ride to the falls, consider a shore excursion that arrives at the falls via sea kayak. If you've done that, take the family to the Mystic Mountain rainforest adventure park for zip line swings, bobsled rides and twisty waterslides. Ocho Rios is also the place for tours exploring the roots of reggae.
Progreso, Mexico. Progreso's main draw is its proximity to the Yucatan peninsula's Mayan ruins. Just two hours away is the Mayan city of Chitzen Itza, with its intricate temples, the famous pyramid of Kulkulcan, a sacred ball court and an astronomical observatory. Closer options are the Mayan site of Uxmal (90 minutes away), which offers an impressive array of pyramids and plazas, and Dzibilchaltun (15 minutes), another important Mayan ceremonial center.
Roatan, Honduras. Roatan is the largest of Honduras' Bay Islands. Almost 40 miles long and just 2.5 miles at its widest point, the remote island boasts white sand beaches, pristine bays and spectacular coral reefs. For tourists, Roatan's charm is its barrier reef system -- the second largest in the world! -- and its appeal for diving and snorkeling.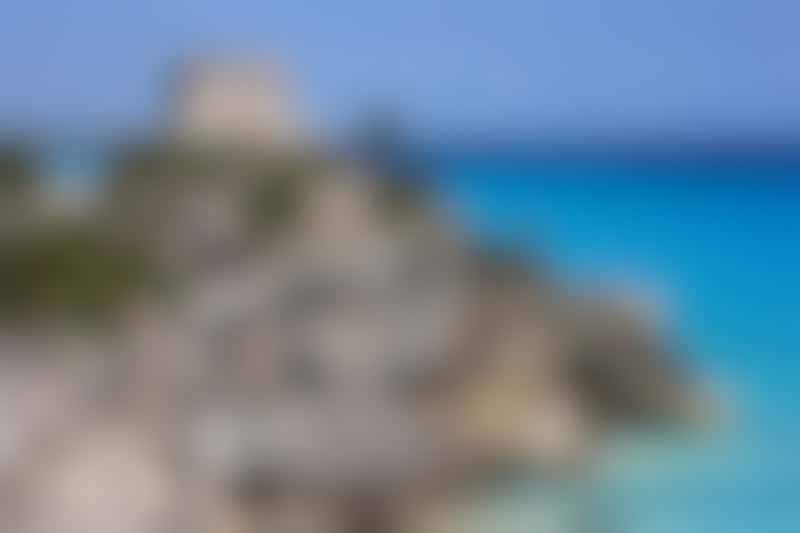 Mayan ruins in Costa Maya, Mexico (photo: John Copland/Shutterstock)
Western Caribbean Cruise Tips
Pack smart. A Western Caribbean cruise may have you feeling "hot, hot, hot" -- but don't get careless; a bad sunburn can ruin your cruise. Be sure to pack plenty of sunscreen, as well as sunhats, bathing suit cover-ups and after-sun (just in case). But don't think it's sunny all the time. Bring rain gear and warm layers in case you run into a storm.
For more Caribbean packing tips, read Top 10 Must-Pack Items for a Caribbean Cruise.
Just say no. Vendors in the Western Caribbean, especially in Jamaica, can come off as pushy or aggressive when trying to make a sale. If you're not interested in hair-braiding, T-shirts or possibly less legal souvenirs, just give a polite but firm "no."
Understand Grand Cayman. There are a few things to be aware of when calling in Grand Cayman. The first is that the port is a tender port, and strong winds and high seas can prevent your ship from calling at the island. It's also super busy, with up to five mega-ships anchored off its coast on a busy day in the winter cruise season. Be prepared for crowded beaches and shops.
Get wet. Many Western Caribbean ports are known for their excellent snorkeling and diving, as well as other water sports. If you're planning to spend much of your cruise underwater, consider bringing some of your own gear (snorkel, mask and flippers), and check if your cruise line offers some sort of dive program.