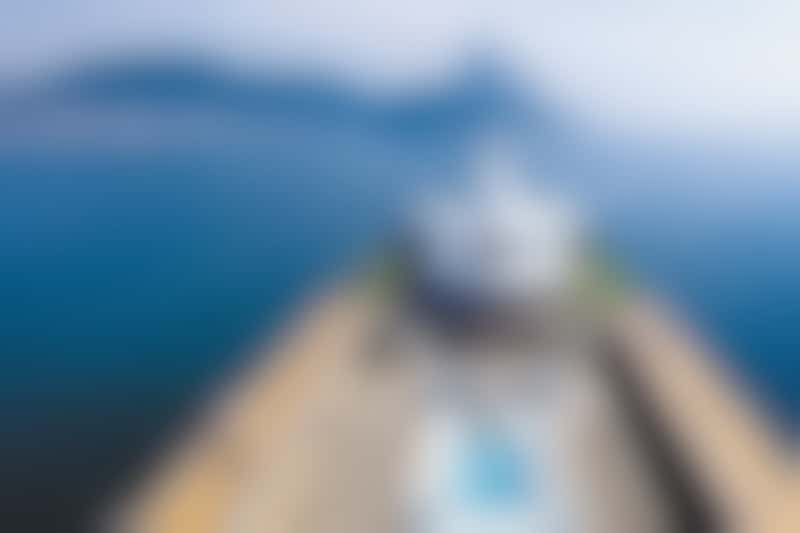 Regent's wellness shore excursion program (Photo: Regent Seven Seas Cruises)
For travelers interested in wellness, or who are looking for a new take on the standard cruise ship tour, Regent is now offering wellness shore excursions focusing on yoga, visits to local spas, tai chi, perfume blending and laughter therapy -- combined with an onboard spa treatment.
---
What It Is
In 2017, Regent Seven Seas Cruises launched a series of wellness shore excursions, available in 10 ports on Mediterranean itineraries. The small-group experiences include such activities as yoga, tai chi, walks, perfume blending, visits to local spas and even laughter therapy. Many are held in memorable locations that have spectacular views or a link to history. While the majority of Regent's shore excursions are included in the cruise price, these excursions carry a $299 price tag, which also includes a treatment (chosen from five 50-minute options) back onboard in the ship's Canyon Ranch spa.
---
Our Experience
We sampled two quite different excursions aboard Seven Seas Voyager, during a seven-night cruise from Monte Carlo, Monaco, to Barcelona, Spain.
Our first experience, from the port of Sorrento, Italy, took us on an eight-hour tour up and around the Bay of Naples, with several stops for views and photos along the way. We also paused for a quick visit to an ancient Roman amphitheater in Pozzuoli, which our guide, Andrea, noted has the most intact below-stage area of any amphitheater remaining from antiquity. The series of underground arches and fallen columns made for spectacular photos.
Our ultimate destination was the Terme Stufe di Nerone, a thermal spa site since Roman times. It was a bit of a long haul to get there: two-plus hours one-way, including the stops. The spa was a truly local experience, where we were surrounded by Italians, not mobs of tourists. We were issued robes, lockers, slippers and stretchy nylon swim caps (even men have to wear them), then changed into our swimsuits before getting a tour of the spa facility.
The operation is more of a funky, old-school European spa, rather than a glistening, upscale spot. Outdoors, there's a large, thermal swimming pool; a natural pond where you can slather on skin-softening black mud (it really works); a small, tepid natural pool set amid ruins and inhabited by tiny fish that dart around as you soak; a kids' pool; a walking circuit where you alternate between hot and cold troughs of water lined with pebbles (said to improve circulation and surprisingly meditative); and large lawns set with loungers and shaded pavilions.
Inside, below ground, two vaulted natural sauna rooms dating from Roman days are carved into the volcanic stone. They are hot as Hades -- more than 120 degrees Fahrenheit, Andrea noted, before telling us, "You'll be meeting Charon, you know, who ships souls to the underworld. But don't worry, he's a good guy." After venturing into one sauna for a look-see, we darted out and hit the cold-water showers to recover. There's also a jetted thermal pool on this "underworld" level.
We tried out all the facilities (the others were far less Hades-like) for an experience that felt authentic and truly different from the typical shore excursion. At the end of our two-hour spa time, we regrouped on a terrace at the spa for a distinctly non-spa lunch of spaghetti with fresh tomato-basil sauce and fried calamari with housemade potato chips. It was delicious, and ensured that most of our group snoozed through the two-hour ride back to the ship.
Our second excursion was shorter -- four hours -- and just a 15-minute drive from our ship to the Old Port area of Marseilles, France. We took a short walk to a tai chi studio, where we were ordered by Pedro, the impish instructor, to set aside our shoes and cellphones to "become like children." This kind of earnest enthusiasm usually sets our eyes rolling, but we soon succumbed to Pedro's charm.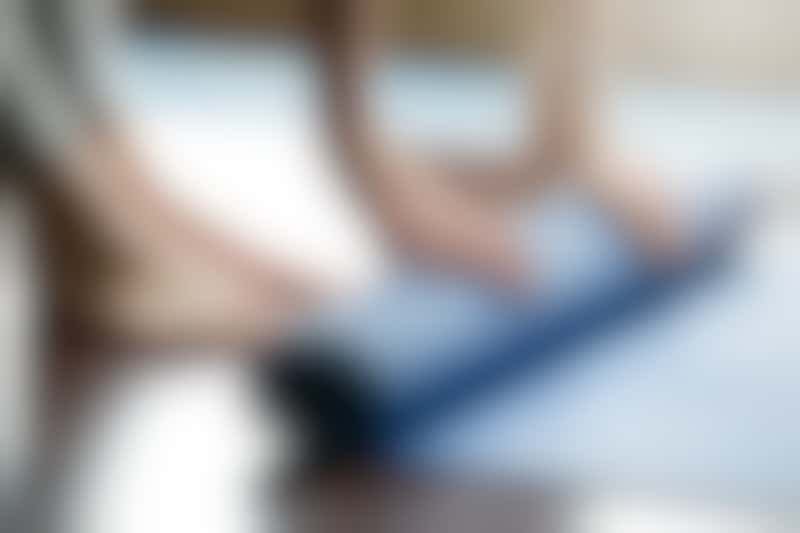 Thai chi wellness excursion (Photo: fizkes/Shutterstock.com)
Seated on mats, we followed his moves through a number of exercises to discover our chi (energy). One involved lying on our backs and yanking one wrist up in the air, then letting go, until our shoulders made a "plouf!" sound on the mat. "Plouf! Plouf! Plouf!" Pedro exclaimed as he checked each individual's progress. After several more exercises, when we held our hands a couple of feet apart, we actually did feel a force between them. Most of our fellow participants had the same reaction. At that point Pedro thoroughly won us over.
The remainder of this excursion unfolded on the large, grassy lawn of the Pharo Palace, built for the Empress Eugenie (wife of Napoleon III), who never even had the good grace to visit it. There was a marvelous view over the Old Port, the Marseilles skyline and the mountains beyond.
Barefoot on the lawn, we practiced shifting our weight as we slowly moved our arms. "Dig your toes into the ground!" Pedro directed, "Touch the port! Touch the mountains! Take energy from the church up there! Why not?!" We mirrored Pedro as he performed tai chi moves, coaching us with imagery like, "Pretend you are pushing a car, use your core!" and "Imagine you are supporting a big ball with your hands and stomach!" The whole experience was intense and fascinating; the only downside was, we were in full sun in 90-degree heat. I think my chi melted.
As we bid farewell to Pedro after the three and a half hours of tai chi and qigong (another practice that works with energy), he left us with this advice: "Don't forget the child inside of you!"
Part two of every wellness excursion unfolds in the ship's Canyon Ranch spa. We received a voucher in our room for the 50-minute treatment we chose from among five offerings, including a scrub, a body buff, a facial, a foot scrub/massage and a body wrap.
We were only able to try one of the treatments, but found that it made a wonderful same-day combination with our tai chi class. We reported to the spa that evening for the "Tangle Me Up Organic Body Wrap," which included body-brushing, an algae wrap and a blissful face-and-head massage. Once we showered-off the icky (but detoxing) algae, the therapist massaged lotion into our arms, legs and torso. Afterward, we not only found that our swollen feet had un-blimped, but we had also recovered our chi!
---
Worth a Try?
If you're not big on sightseeing or if you've already visited a particular port, these activities may have real appeal. They get you into the local scene like few other shore excursions do, so if you're a fan of the "experiential travel" trend, Regent's wellness excursions may be just the ticket. Coupled with the spa treatment, they left us feeling grounded and refreshed after several days of typical shore excursions.
---
Things to Note
Most of Regent's shore excursions are included in the cruise price -- so you may want to think twice about shelling out $299 for a wellness excursion. On the other hand, the included spa treatments are priced between $165 and $185 a la carte, so you're only paying $114 to $134 for the excursion portion. For that, you have the benefit of a small group (maximum 20 participants) and, in many cases, special instruction. There's a minimum requirement of 10 or 15 participants for the excursions, depending on the activity.
Be sure to get the specifics on whether a particular excursion is right for your health and fitness level. While our visit to Terme Stufe di Nerone spa would have been appropriate for most anyone who could manage a flight of stairs, the tai chi class involved a 15-minute uphill walk to the palace lawn, and the lack of shade could be hard on seniors (or heat-wimps like us) on a steamy day. Other excursions -- the perfume-blending class in a Venice palazzo, for example -- could suit just about anyone.
Show Regent Prices