What Are Virtual Balconies on Royal Caribbean?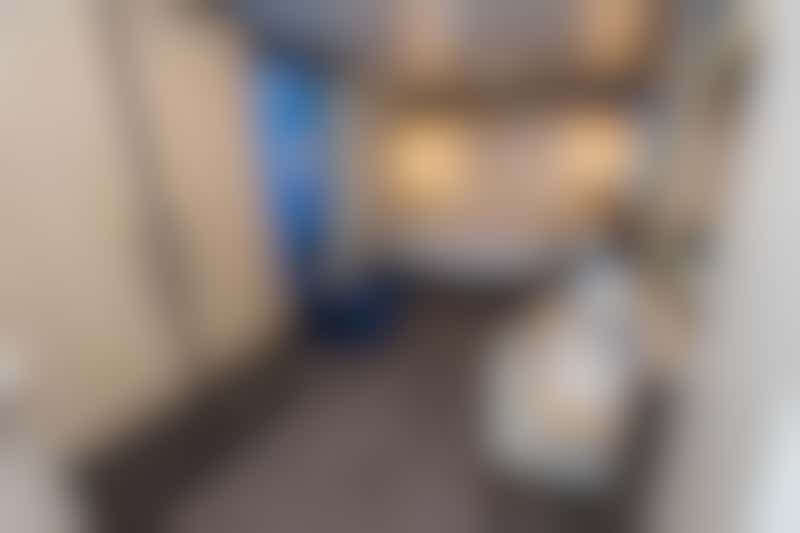 The Interior Cabin with Virtual Balcony on Anthem of the Seas. (Photo: Cruise Critic)
Royal Caribbean's virtual balcony inside cabins feature floor-to-ceiling HD display screens that give passengers real-time views of the sights and sounds outside. Your actual "view" depends on which wall the 80-inch HD screen is affixed. If your screen faces the front of the ship, you will get the view from a high-quality digital camera mounted on the bridge. Facing back, you get the view of the ship's wake from the camera mounted on the rear of the ship. Curtains can be drawn to conceal the HD screen.
The "balcony" includes a virtual railing and natural sounds associated with the views are piped in. (Passengers can control the volume and even turn them off completely.) The HD screen is meant to function solely as a de facto window; it won't stream life-size movies or sports, just camera views.
The virtual balcony is more than just a novelty to get passengers to book inside cabins; it truly enhances the interior cabin experience by giving cruisers a taste of the outdoors without the true balcony price tag. For example, you can check if it's raining or sunny outside without having to go up on deck and might even be surprised by a school of dolphins swimming past.
The ambient sounds thrumming in from the ocean can help drown out loud neighbors, early-rising crew or other intruding sounds that can make sleeping on a cruise ship difficult -- yet you remain in a climate-controlled room. (In a real balcony cabin, you'd have to prop the door open to benefit from ocean sounds.)