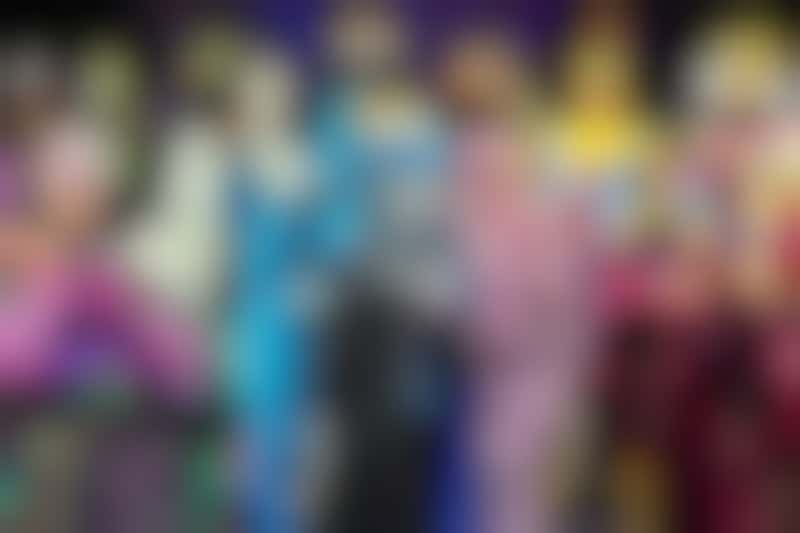 The Villains Tonight cast (Photo: Disney Cruise Line)
With all the financing, magic and theatricality of The Mouse to back it up, Disney Cruise Line has some of the finest, most jaw-dropping entertainment at sea. In particular, its production shows appeal to audiences of all ages with elaborate costumes, appearances by favorite characters -- both contemporary and nostalgic -- and storylines that will leave even the stoniest of adults feeling warm and fuzzy. One of the best we've seen is Villains Tonight.
Editor's Note: Villains Tonight will be leaving the Disney Cruise Line fleet in November; it will be replaced by a brand-new, original Beauty and the Best musical production.
---
What It Is
Villains Tonight is a musical comedy that brings together a motley crew of Disney villains, ranging from Ursula and Jafar to Maleficent and Captain Hook. The show centers on Hades, the main bad guy from "Hercules," who must gather enough wickedness to fill an "evil-o-meter" by summoning other Disney antagonists. Throughout the show, song-and-dance numbers are performed by the baddies in front of elaborate backdrops. (Just wait until Cruella De Vil stops by for a visit.) This show is performed once on each sailing, with two time slots that work around early and late dinner seatings.
---
Price
It's free.
---
Ships
Villains Tonight is performed only on Disney Dream.
Want to know more about other Disney Cruise Line shows and character experiences? Check out:
Show Prices