How Do Cabins Compare on Viking Cruises and Uniworld?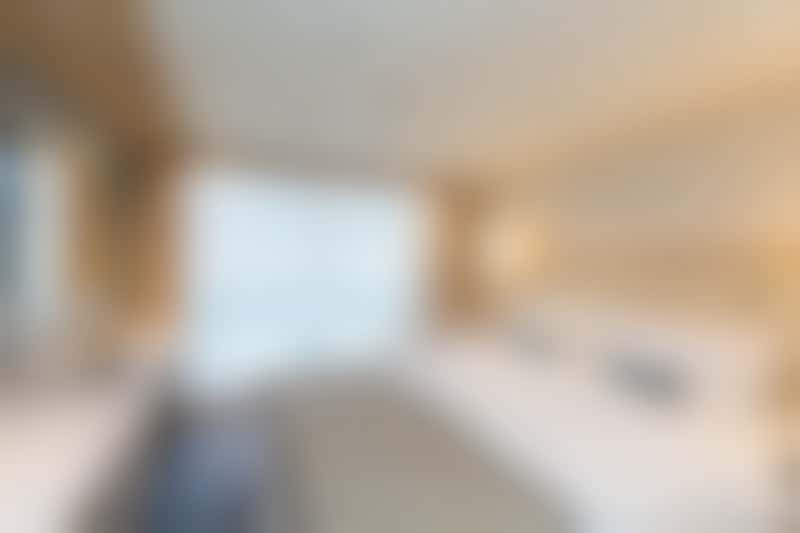 Viking River Cruises and Uniworld staterooms are as different as night and day, which can be a major deciding factor for passengers deciding between the two. Minus a few very small design tweaks, Viking's Longships are essentially all the same. This makes for easy planning for first-time passengers and repeat guests have the comfort of knowing exactly what to expect. All the cabins, in every category, reflect the line's Scandinavian roots, with clean, unfussy lines and muted color tones.
Every Uniworld ship is different, including cabins that are individually decorated in a hugely diverse range of styles and with color schemes varying from deck to deck. On one vessel, the cabins might have a chic monotone look, with striped black and white walls, while on another ship, there will be opulent chandelier-lit interiors in rich jewel tones, with four-poster beds and lavish brocade drapes tumbling onto the floor. So it pays to study the website to ensure you find a ship that suits your personal taste.
Decor aside, cabins on both lines have comfortable beds (handcrafted Savoir of England on Uniworld), large TVs with on-demand entertainment systems for films and music, WiFi and complimentary water. Uniworld provides robes and slippers in the cabin, and they are available on Viking on request.  Uniworld's bathrooms feature both L'Occitane and Hermes toiletries and Viking has its own Freyja brand. A nice touch on both lines is the heated bathroom floors.
Viking Longships have 95 cabins in five categories. The lower river-level cabins, with a fixed window, are 150 square feet, French Balcony cabins measure 135 square feet and Veranda Cabins are 205 square feet in total. Two-room Veranda Suites are 275 square feet and the pair of two-room Explorer Suites measure 445 square feet. There are no single or disabled cabins.
Uniworld's Super Ships have 64 to 73 cabins in five categories. Lower-deck cabins with fixed windows measure 162 square feet, French Balcony and Balcony cabins are 195 square feet, one-room Suites with balconies are 295 to 305 square feet and the two-room Royal Suite -- one on each ship -- is 391 to 410 square feet, depending on the vessel. There is a single cabin on Catherine and both lines have offers on sailings with reduced or (Uniworld) no supplements.
Older and refurbished Uniworld ships on the main European rivers have 54 to 63 cabins and the majority of vessels have four stateroom categories, none with walkout verandas. Cabins typically measure 151 square feet with fixed, panoramic or French balconies. Suites, with French balconies, are 214 square feet. These ships do not have single or disabled cabins.
A unique perk on Uniworld's ships are the butlers, who are trained at the Ivor Spencer Butler School to the standards required by Buckingham Palace. There is butler service to every suite-category stateroom across the European fleet (except Portugal). ** Choose Viking River Cruises if You Prefer Minimalism**
If you can't abide chintz and ornate interiors, you'll definitely feel at home in Viking's sleek, contemporary cabins.
Choose Uniworld If You Want a Floating Country House Hotel
If you hanker for a lavish "Downton Abbey" lifestyle with all the trimmings, you'll sail down the river in style with Uniworld.