Cabins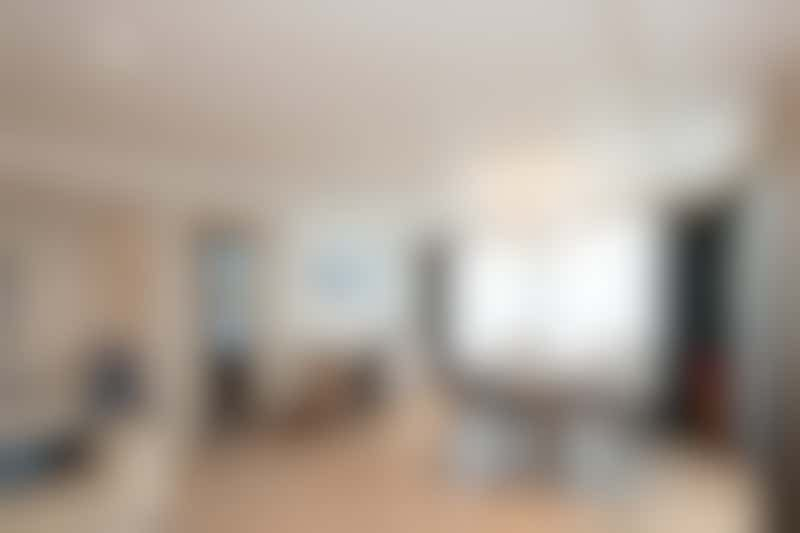 The living area in Viking Star's Explorer Suite (photo: Cruise Critic)
If you're looking for space, comfort and attention to detail when it comes to your cabins, both Viking and Regent Seven Seas deliver.
Choose Viking if you want serene space and thoughtful features.
Every cabin on Viking's ships has a balcony, and there's room aplenty even at the smallest cabin, which comes in at 270 square feet. All cabins, regardless of category, feature Viking's distinctive Scandinavia decor, with fabrics in soothing grays, blues and reds, along with lovely patterns. They also include comfortable seating areas, bedside USB and power outlets, included on-demand television with a good variety of programming, stocked mini-fridges featuring snacks and soft drinks and plentiful storage space.
Only the top-end suites feature bathtubs, but all bathrooms include large showers, heated floors and fogless mirrors. Toiletries are from Freya and exclusively for Viking passengers.
At the top end is the Owner's Suite, a beautiful 1,319-square foot space that includes a 156-square-foot balcony, boardroom, stocked wine rack/cooler, large living area and private sauna.
Choose Regent Seven Seas if you lean toward the opulent.
None of the cabins across Regent Seven Seas' fleet are inside rooms, and only a handful -- on Navigator -- have window views rather than full balconies. On Navigator, the smallest suites come in at 301 square feet and go up to 1,067 square feet. Suites on Voyager range from 306 square feet to 1,216 square feet, while those on Mariner run from 252 square feet to 1,204 square feet. On Explorer, the smallest suite is 219 square feet, while the largest is 3,206 square feet.
Cabins feature padded headboards, large living areas and sizable balconies that are large enough to allow passengers to dine on them. Bathrooms vary from ship to ship, but you can count on a lot of marble and high-end toiletries from the likes of L'Occitane, Guerlain and Bottega Veneta. Some cabins have bathtubs, while others include showers with rainfall showerheads and small benches.
All passengers, regardless of suite category, get mini-bars set up and replenished daily, fresh fruit, unlimited bottled water, a fair amount of storage space, 24/7 room service and a wide selection of on-demand movies and television programming.
At the very top end is the famous Regent Suite on Seven Seas Explorer, a gorgeous two-bedroom suite that includes a personal spa (with unlimited spa treatments), a $90,000 bed (with a mattress stuffed with horsehair) and incredible views thanks to floor-to-ceiling windows.
---