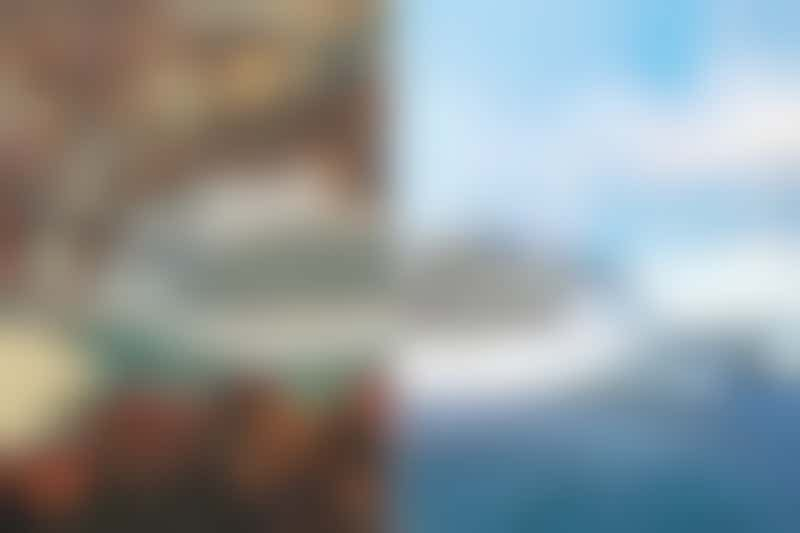 Viking vs. Oceania Cruises (photo: Viking & Oceania)
Oceania Cruises and Viking Ocean Cruises have quite a bit in common, so deciding between the two can feel a bit overwhelming. Both cruise lines have similarly sized fleets, both have ships and staffs that create an upscale cruise experience and both visit exotic ports around the world. On the surface, the cruise lines seem pretty comparable, but a closer look at the details reveals some surprising differences. Save yourself hours of research -- we've done the heavy lifting for you -- and check out our comparison of Viking vs. Oceania Cruises.
---
Compare by: Fleet | Price | Itineraries | Shore Excursions | Cabins | Dining | Family
---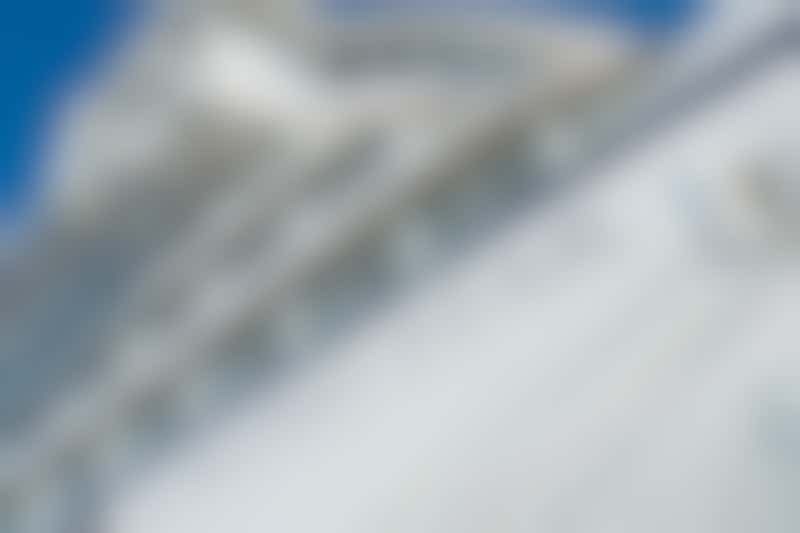 Viking Star (photo: Cruise Critic)
Fleet
Choose Viking if you want to sail some of the newest ships at sea.
Viking's fleet of ocean ships stands at five, Viking Star and Viking Sea, Viking Sky, Viking Sun and Viking Orion, with as many as 11 additional ships set to join the fleet by 2027. The ocean-going vessles will be virtually identical to one another, reflecting the line's Nordic heritage when it comes to design and amenities. These ships carry 930 passengers each. According to Vard Holdings Ltd., a subsidiary of ship-builder Fincantieri, it has signed an agreement to build as many as four "special ships" that will be different from the other ships in Viking's fleet.
Choose Oceania if you want a more -- or less -- intimate experience.
Oceania has six cruise ships, which fall either into the line's smaller R-class (684 passengers) or O-class (1,250 passengers). All of the ships in the R-class originally were built under defunct Renaissance Cruises in the late 1990s. Oceania acquired and re-launched three ships -- Regatta, Insignia and Nautica -- in 2003 and 2005. In 2014, Oceania invested $50 million to refurbish the trio of cruise ships, adding new venues and activities as well as overhauling and updating public spaces, spas and cabins. Oceania acquired Sirena (also an R-class ship) from Princess Cruises, investing $40 million to renovate it from bow to stern before its 2016 debut.
Oceania's Marina was the line's first new build, debuting in 2011. It was followed by nearly identical Riviera in 2012. The two ships make up the line's O-class.
---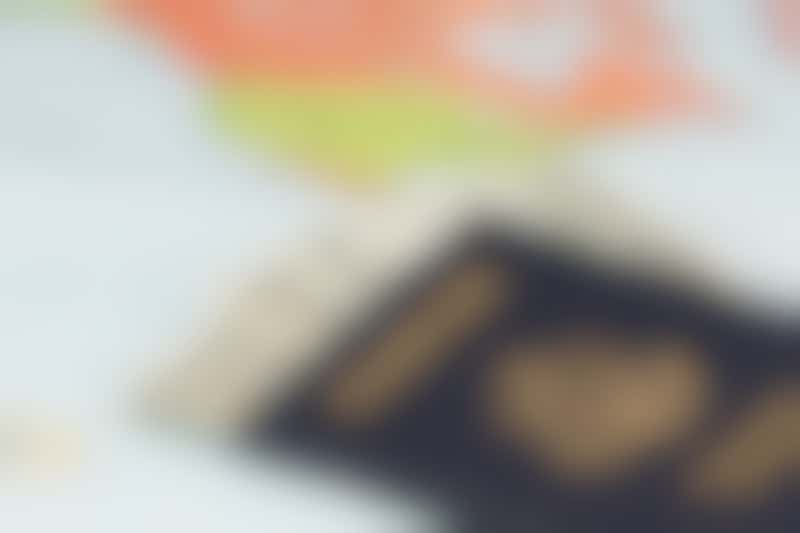 Balance itineraries, inclusions and upgrades when comparing cruise fares. (photo: Wollertz/Shutterstock)
Price
Comparing Oceania vs. Viking when it comes to pricing isn't as simple as looking at rates. The cruise lines pack different perks and amenities into their fares, so it's important to keep in mind what matters to you on your vacation when booking.
Choose Viking if you want more inclusions.
Viking takes the same approach to its ocean ships as it does to its riverboats, so prices include at least one shore excursion in every port visited, wine and beer served at lunch and dinner plus unlimited Wi-Fi for all passengers. Passengers who sail Viking ships also get unlimited complimentary use of the ship's expansive thermal suite, which has features like a sauna, thalassotherapy pool, snow room and heated ceramic chairs. You'll also get at least one meal at the ship's excellent specialty Italian restaurant, Manfredi's.
Add-on options, such as pre- and post-cruise hotel stays, spirits packages and airfare, are offered. Gratuities are not included in the price of the cruise, nor are options like laundry and pressing. Cruise Critic readers and editors have named the line and its ocean ships among the best values at sea.
Explore Viking Cruises
Choose Oceania if you want a lower base rate and a la carte options.
Base prices for Oceania Cruises are slightly lower when compared with similar Viking itineraries. It will cost somewhere between $50 to $75 per person per night less on some cruises, while others are somewhat closer in price. (Pricing varies greatly depending on the time of year the cruise takes place as well as where the ship is sailing.)
Passengers sailing on any of Oceania's cruise ships get at least one meal in every one of the ship's incredible specialty restaurants -- and there are a lot of them, especially on the line's O-class vessels.
Otherwise, you'll generally pay extra for things like excursions, Wi-Fi, laundry and pressing, cooking classes and gratuities. Oceania also offers wine and spirits packages, along with shore excursion packages that offer solid savings over buying tours a la carte. Passengers also can book pre- and post-cruise stays and airfare through the cruise line.
It's worth noting that Oceania routinely offers promotions that can add serious value to your cruise purchase. Packages -- often with the name "OLife" in them -- might offer included benefits such as internet, beverage packages, shore excursions or shipboard credit for spending while you sail.
Explore Oceania Cruises
---
Oceania is an excellent choice for Australia and New Zealand cruises (photo: Oceania Cruises)
Itineraries
Both lines offer longer itineraries into smaller ports, which keep passengers incredibly busy. In fact, the companies visit many of the same ports, especially in Europe and the Mediterranean. Both also offer world cruises lasting more than 100 days.
The cruise lines also offer a variety of cruise lengths. While each company provides a handful of shorter itineraries of seven or eight days, most cruises last two weeks or more. Shorter cruises might visit a new port each day, while longer cruises will have more sea days, where you spend your day aboard the ship.
Choose Viking if you want to visit Scandinavia.
Itineraries to Norway, Sweden and Denmark are Viking Ocean Cruises' bread and butter, in part because the line's chairman and CEO, Torstein Hagen, is Norwegian and the heritage of the company is so closely tied to Scandinavia. Ships visit numerous ports that follow in the footsteps of the Vikings, often pairing them with stops in the Baltic states of Estonia, Latvia and Lithuania.
Viking also takes a different approach to the Mediterranean, visiting during the shoulder and off seasons rather than the summer, when other lines are there. Hagen says it's a more pleasant experience that allows his company's passengers to avoid the crowds.
Viking also visits the Caribbean as well as Canada and New England.
Viking Ocean Cruises Itineraries
Choose Oceania if you're interested in Africa, Asia or Australia.
Like Viking, Oceania does offer itineraries to the Mediterranean, Scandinavia and the Caribbean. During the summer, Oceania's itineraries to the Med are among the line's most popular. But the company also offers a number of unique voyages that bring passengers to stunning destinations around the world. An African cruise might include stops in South Africa, Namibia, Tanzania, Kenya and Madagascar, while extensive Middle East itineraries explore places like United Arab Emirates and Oman.
Exotic Asian itineraries will include port visits to destinations such as India, Sri Lanka, Thailand, Malaysia, Singapore, Cambodia, Vietnam, Taiwan, Japan and China.
Oceania also visits bucket-list spots like Tahiti, French Polynesia, Fiji and American Samoa.
---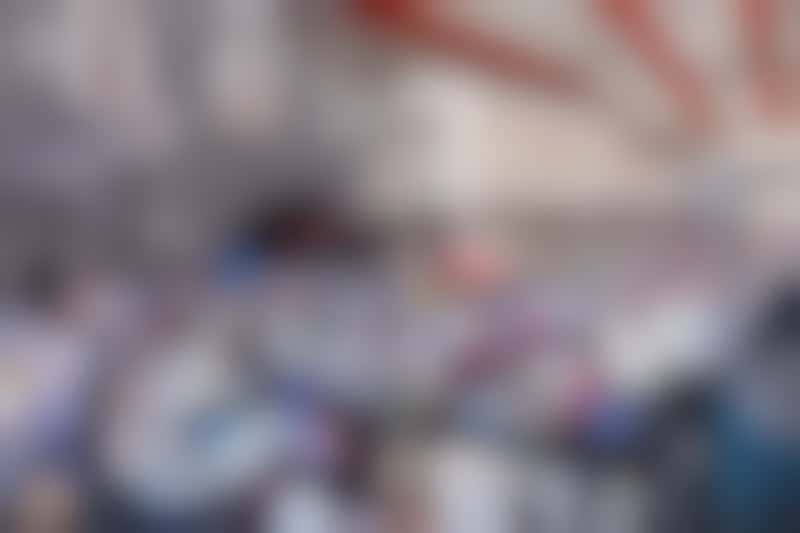 Oceania street market tour on an Eastern Mediterranean cruise (photo: Colleen McDaniel)
Shore Excursions
Choose Viking if you want included excursions.
Passengers on Viking ships are offered at least one complimentary excursion per port they visit, which can alleviate the stress of choosing and paying for tours. Included tours generally take you to the biggest sites, and they're led by knowledgeable locals who speak impeccable English. Most of them involve a bus trip (some are walking tours) and a bit of time on your own for things like shopping and exploration.
Viking also offers a number of extra-fee excursions, which provide passengers with a deeper experience. These premium tours usually are longer, and Viking caps the participation to keep them more intimate. Premium excursions might include a trip to the St. Petersburg Ballet while in Russia or a scenic cruise to Pulpit Rock in Stavanger, Norway. Prices vary widely.
Choose Oceania if you want foodie tours or to build your own experience.
While Oceania tours aren't included in the price of the cruise, with the exception of limited-time promotions, a fairly large variety of excursions are offered in most ports. Highlights include the line's unique Culinary Discovery Tours, which allow passengers to explore the area's food scene, accompanied by the ship's chefs or chef instructors. Tours are heavy on eating and education, and they might offer a small amount of hands-on learning. Groups for these excursions are limited to around 20 or fewer.
Passengers also can book excursions on their own or through the ship, and packages are available. Oceania also offers a free shuttle in every port that takes passengers from the ship to the city center and back again. This provides cruisers the freedom to explore on their own without worrying about things like taxis or public transportation.
---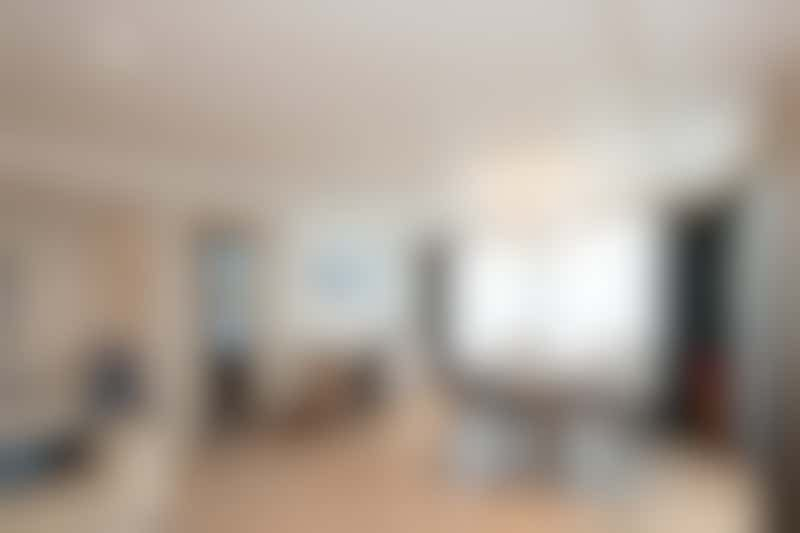 The living area in Viking Star's Explorer Suite (photo: Cruise Critic)
Cabins
Choose Viking if you want balconies and space.
All cabins on Viking's ocean cruise ships feature balconies, with the smallest cabin coming in at 270 square feet, including the balcony. Viking's top-end suite, the Owner's Suite, is 1,319 square feet and has a 156-square-foot balcony. In between are a range of cabins that are spacious and comfortable, with excellent amenities like on-demand television, bottled toiletries from Freyja and mini-fridges stocked with your favorite soft drinks and snacks each day.
Viking's cabins are thoughtfully designed, with great care given to the needs of the modern traveler. Outlets and USB ports abound -- including several bedside for charging -- and storage space is plentiful, with lighted wardrobes, quiet-close doors and drawers, and pop-up lighted vanity mirrors. Bathrooms are sleek and include large showers (you'll get a full square meter of space) as well as heated mirrors that don't fog from hot showers. In fact, the bathrooms -- regardless of cabin level -- are among the best at sea, providing space, great lighting and heated floors. Decor is comfortable and clean, with an unmistakable Scandinavian vibe.
Choose Oceania if you want luxury touches and fabulous beds.
Oceania's fleet features inside cabins, those with windows or balconies, and suites. On R-class ships, the cabins range from 160 square feet to 1,000 square feet. On O-class vessels, they start at 174 square feet and go all the way up to 2,000 square feet. Top-end suites on the newer ships are beautifully designed by the likes of Ralph Lauren and Dakota Jackson. On-demand TV is available to top suite passengers, but ships offer DVDs for viewing, free of additional charge, for all passengers.
Cabins are comfortable and feel luxurious, with lots of marble and touches like teak balconies. Many of the cabins feature bathtubs; except for the top-end suites, showers are on the compact side, especially on the R-class ships. Amenities include mini-refrigerators stocked with soft drinks and water, a fair amount of storage space and toiletries by Bulgari. Oceania's cabins are worth noting for their opulent "Tranquility Beds," which feature 1,000-thread-count linens, plush down comforters and 2-inch thick gel-filled pillow tops.
---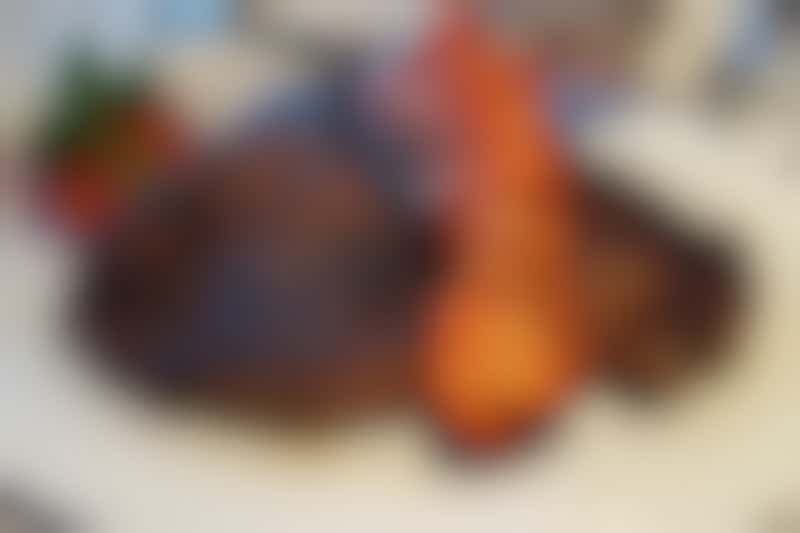 The Polo Grill Surf & Turf - 6oz filet and lobster tail photo taken by Cruise Critic member bl1ntze on an Oceania Marina cruise
Dining
Choose Viking if you want regional and Scandinavian-inspired dishes.
Viking's menus are international, a treat for many of its passengers. Many of the menu items reflect the ports on your itinerary. So, for example, you might eat paella for dinner after a day in Barcelona or coq au vain after a visit to Cherbourg, France. Then, there's the line's Norwegian offerings, a nod to chairman Hagen's heritage. You can find salmon or gravlax on offer at venues all over the ship, including Mamsen's, a "Norwegian deli" that serves dishes from Hagen's mother's cookbook. (Don't miss the waffles here!)
Perhaps the best restaurant onboard is the Italian venue, Manfredi's, which focuses on rich, rustic flavors and fresh pastas. Passengers are entitled to at least one dinner at Manfredi's per cruise.
Choose Oceania if you crave variety.
Oceania earns high marks for variety and quality when it comes to food. (The cruise line routinely is named the best for dining by Cruise Critic readers and editors.) That comes in part from Oceania's partnership with Jacques Pepin, who serves as the company's executive culinary director. Oceania invests in high-quality ingredients, and dishes onboard its ships are imaginative, with selection to spare. Each passenger can dine in each of the line's specialty restaurants at least once a cruise, and those restaurants are diverse. (Depending on the ship, you might find a steak house, a French bistro, an Asian restaurant and/or an Italian venue.)
The ships also offer solid choices in their main dining rooms and buffet restaurants. Thanks to vast menus, passengers looking to be a little more daring with their food choices will be satisfied, as will those who prefer more traditional options. Oceania also carefully culls a wine list and makes pairing recommendations in all its venues, including its only for-fee option, La Reserve, where a sommelier serves as your multicourse dinner host.
---
Youth arts and crafts (photo: kdshutterman/Shutterstock)
Family
Choose Viking if you want to cruise with adults.
Eighteen is the minimum age to sail on Viking's ships, and the cruise line targets adults who are 55 and older. You'll find few teens onboard, and there's no programming designed especially for kids or teens.
Choose Oceania if you have mature kids (or grandkids).
Children must be at least 12 months to sail on Oceania's ships, which generally cater to adults 65 and older. Still, you'll find families on some cruises, especially those during summers or around holidays. Weeklong cruises are more likely to host kids than longer itineraries. Kids who sail Oceania tend to be mature and comfortable around mostly adults. Except for Alaska sailings, the ships don't have kids clubs or children-specific activities. The Alaska Explorer Youth Program creates activities, games and events for children ages 5 through 12. Youth counselors direct activities.
Many of Oceania's cabins can accommodate third berths, and connecting cabins are offered as well.