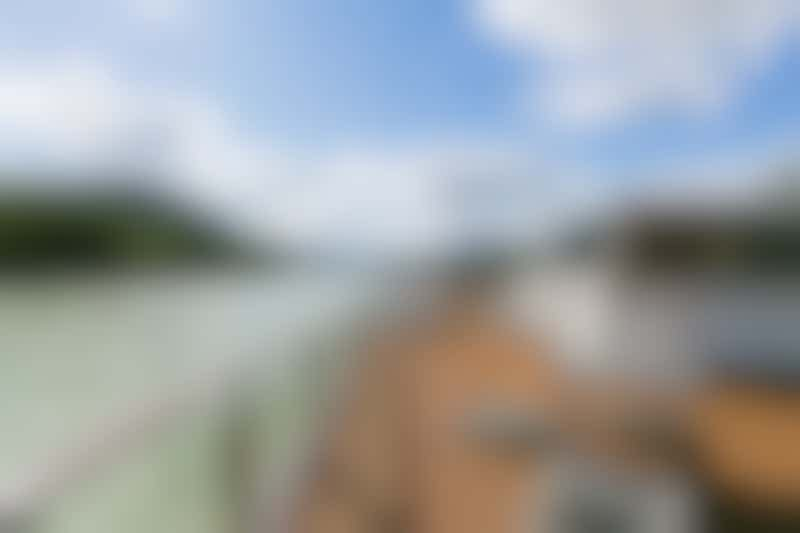 The Sun Deck on Viking Gullveig (Photo: Cruise Critic)
As river cruising continues to boom, the choice of lines and ships is also increasing. Thanks to its widespread marketing and sponsorship of popular television programs such as Downton Abbey and Miss Marple, there can be few people who haven't heard of Viking River Cruises.
On the other hand, the European cruise lines CroisiEurope and A-Rosa will ring fewer bells. Already well known in their respective homelands -- France and Germany -- both lines are now selling cruises in the United States, U.K. and other English-speaking countries. A-Rosa has been around since 2000, and family-owned CroisiEurope, which celebrated its 40th anniversary in 2016, is one of the pioneers of river cruising.
How do these lesser-known lines stack up to Viking? Take a look at our guide on Viking versus CroisiEurope and A-Rosa.
Price, Inclusions and Booking Policies
CroisiEurope and A-Rosa offer extremely competitively priced itineraries, and the cost of the majority of cruises with both lines is at least $1,000 less per cruise than Viking, with extra inclusions, such as an open bar throughout the day. Viking includes wine, beer and soda with lunch and dinner.  However, there are marked differences in other areas, such as meals, excursions and entertainment, which reflect the price differential.
Viking offers a wide range of deals and promotions throughout the season, which can sometime make it hard for travelers to decide when to book to get the best rates. CroisiEurope and A-Rosa's pricing structures are much simpler, and in the case of CroisiEurope, most cruises are exactly the same price throughout the season. Both lines also offer discounts on selected sailings, which can be found on their respective websites. Viking sells itineraries on a cruise-only or airfare-included basis, with airport transfers. Through their websites, CroisiEurope and A-Rosa sell itineraries on a cruise-only basis. On some cruises CroisiEurope provides transfers to and from local train stations. However, travel agents and tour operators will package itineraries with air travel and transfers, which is a particularly good option for U.S. passengers who might be on their first trip to Europe and want all the arrangements to be made for them.
All three lines require a nonrefundable deposit -- around 20 percent of the cost of A-Rosa and CroisiEurope cruises and a flat rate that is typically $500 for Viking -- and impose a sliding scale of cancellation charges dependant on the time of canceling. It's worth noting that A-Rosa has a generous free rebooking policy, available once only per booking and up to 30 days prior to departure. Any changes to cruise dates with Viking and CroisiEurope are treated as cancellations and subject to cancellation charges.
Choose Viking if you plan to travel in a group.
A-Rosa and CroisiEurope both offer discounts for group bookings. However Viking provides the most comprehensive offer for groups, including discounted travel and free cruises for group travel organizers, depending on the size of the booking. It can also accommodate special group requests, such as dedicated excursions for the group or onboard events that might include a private cocktail reception. It also offers a refer-a-friend rewards program.
Show Viking Prices
Choose A-Rosa or CroisiEurope if you want gratuities included or prefer discretionary tipping.
Because most passengers are European, where the tipping culture is less entrenched than the United States, gratuities are included in the cost of A-Rosa cruises. Passengers who wish to provide something extra for exceptional service can leave money in a tip box at reception at the end of the cruise, or give gratuities directly to individual members of the crew; however, this is not a requirement. CroisiEurope does not include tipping in the fares but operates an optional tipping policy, which is left entirely to the discretion of individual passengers. For guidance, the line says €5 to €10 per person, per day, and for passengers that want to tip there is a gratuity box on the reception desk. Reflecting the U.S. tipping philosophy, Viking passengers are requested to settle onboard gratuities at the end of the cruise. The recommended amount is €12 ($13.40) per person, per day for the ship's staff and crew, and €2 ($2.25) per person, per day for the program director. Smaller tips, payable in cash, are also encouraged for guides and drivers on shore excursions.
---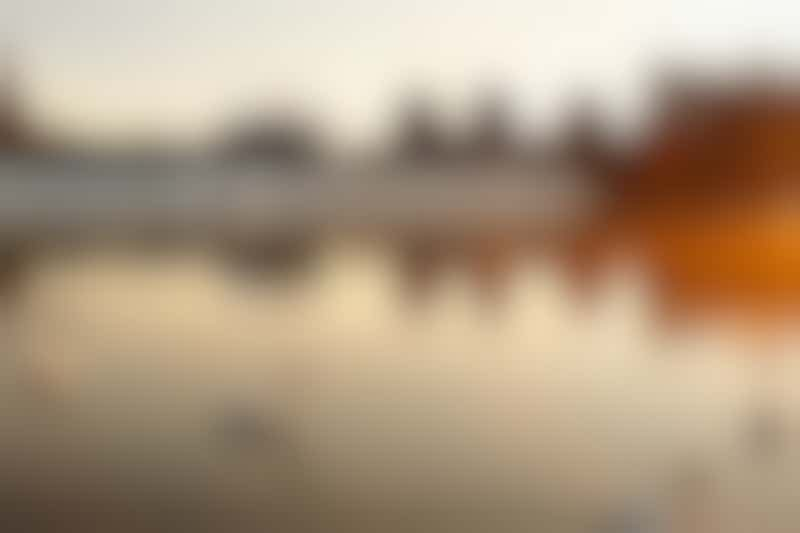 A-Rosa ship in port (Photo: A-Rosa)
Shore Excursions
This is an area where there is a big difference between the lines, and one of the reasons why Viking's fares are considerably more than A-Rosa and CroisiEurope. Complimentary daily excursions are included on Viking, and each cruise will typically feature two or three additional optional excursions, for a fee.
The arrangements for shore excursions on A-Rosa and CroisiEurope depend on where you book. For U.S. passengers, the land tours are included in the fare. For U.K. and European passengers, they are not included in the fare. They can be booked as a package in advance of the sailing at a reduced rate, or booked onboard. (With CroisiEurope excursions are included for passengers on Asia itineraries and selected Douro sailings). With all lines, the shore excursions are a combination of walking tours and coach excursions into the local countryside to visit historic towns, castles and other places of interest.
Choose Viking if you want an inclusive culture-rich experience.
Viking places a big emphasis on its included excursions. Each day a large proportion of the cruise director's talk is a detailed rundown of the next day's tours, and a daily excursion -- sometimes two -- are included in the fare. It's also worth noting that Viking caters for passengers with varying levels of mobility, providing guests with the opportunity to join gentle-paced or faster walking tours.
Choose A-Rosa or CroisiEurope if you want to pick and choose active excursions.
Akin to an ocean cruise experience, and more unusual to river ships, A-Rosa and CroisiEurope cater to passengers who don't want a packed schedule of daily included excursions; whether they are on a budget, prefer to explore independently or simply want to spend more time onboard when the vessels are in port.  In general, A-Rosa includes one half-day tour in the price of the cruise and others can be booked prior to embarkation or during the cruise. Similarly, most of CroisiEurope's excursions are provided at additional cost, and can be purchased in advance or onboard for the same price.
The excursions on both lines are generally more active than Viking's, involving more walking. A-Rosa also has a fleet of onboard bicycles, used for group shore excursions or available to hire individually, and CroisiEurope has free bikes available on its barge cruises. Viking does not have onboard bikes or offer cycling tours.
---
Itineraries and Fleet
With more than 60 vessels, including 46 Longships, Viking is the world's largest river cruise line. CroisiEurope has 45 vessels, including its recent debut on the Elbe, with the Elbe Princesse, and an additional French hotel barge, Deborah. It markets itself as the largest European river cruise line, which is correct in the context that its headquarters and operations center is totally based in Europe. A-Rosa is the smallest of the trio, with 11 vessels. That said, you can't miss them as they are the most eye-catching ships of the lot, with white exteriors covered in rose petals and a pair of bright red lips holding a rose across the bow.
The Viking Longships that sail on the rivers of Europe carry 190 passengers. CroisiEurope's fleet ranges from 24-passenger barges to 190-passenger river vessels (it also operates a 200-passenger ship and eight-passenger yacht that sail on coastal cruises in the Adriatic and Mediterranean). A-Rosa vessels carry 174 to 242 passengers.
All three lines sail the Rhine, Danube, Main and Moselle, Rhone and Saone. Viking and CroisiEurope also offer itineraries on the Seine, Garonne, Gironde, Dordogne, Elbe, Douro, Russian waterways and Mekong in Vietnam and Cambodia (for the 2016/17 season CroisiEurope's 60-passenger Princess Apsara will join its four other vessels on the Mekong). A-Rosa is introducing Seine itineraries from 2017. Additionally, Viking sails in Egypt and Myanmar (Burma). CroisiEurope is unique as it is the only river cruise line to sail on the notoriously low waters of the Loire, and is the only one of the three lines to offer cruises along Spain's Guadalquivir and Guadiana rivers. It also operates a fleet of hotel barges on French canals and rivers in regions including Burgundy, Alsace, Provence and Champagne. All three lines offer Christmas market cruises.
Choose Viking if you prefer to know what to expect.
Bar a few design tweaks on the newest ships, the Viking Longships are virtually identical with exactly the same layout of cabins and public rooms, which are all decorated in the line's trademark Scandinavian style. Repeat passengers will know exactly what to expect and won't have any unexpected surprises in relation to cabin decor or amenities.
Choose CroisiEurope or A-Rosa if you want to break the mold.
CroisiEurope has a really neat range of ships and is the only one of the three lines to operate intimate hotel barges with just 12 cabins. Its standout vessels are the 96-passenger Loire Princesse, the only river vessel on the Loire that has a paddlewheel on each side to enable it to navigate the river's shallow waters, and the new 80-passenger Elbe Princesse, which has a similar design. Both CroisiEurope and A-Rosa vessels are decorated in bright, modern colors.
---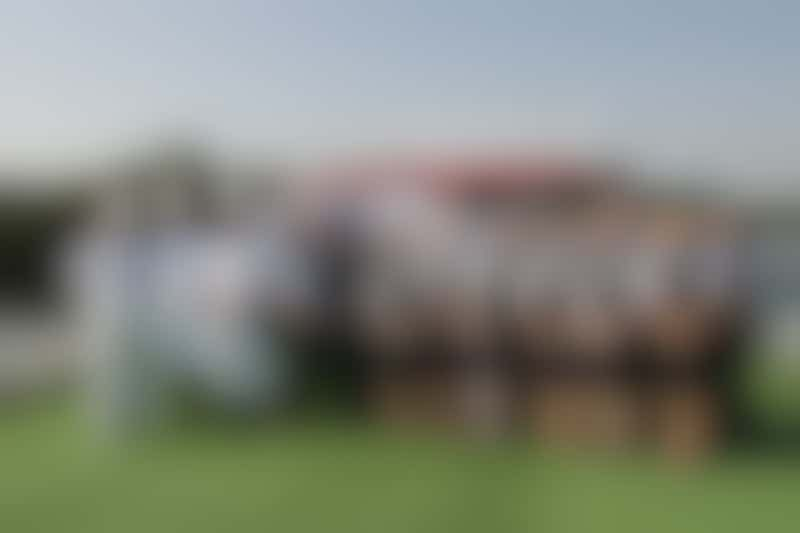 Crew on CroisiEurope (Photo: CroisiEurope)
Demographics and Crew
This is another area where the lines offer very different experiences. Viking has always been firmly aimed at the English-speaking market. It draws its crew members from a variety of countries that line the route of its European itineraries, such as Germany, Hungary, Slovakia and Bulgaria. In contrast, CroisiEurope and A-Rosa remain faithful to their roots, recruiting the majority of crew members from France and Germany which makes for a really authentic onboard atmosphere. Both of these lines run "international cruises," where English-speaking passengers will have a dedicated host (that said, all public-facing crew members are bilingual and speak excellent English so booking one of these sailings is not essential, and the main benefit is having an English-speaking guide on excursions).
Choose Viking if you prefer to sail with folks from the same country.
U.S. passengers can expect the majority of their shipmates to be from North America, with a smattering of Brits, Canadians and travelers from other English-speaking countries.
Choose CroisiEurope or A-Rosa if you want a cosmopolitan, family-friendly atmosphere.
Sail on these two lines and you'll have a truly multinational experience and the chance to chat with passengers from France, Germany and other countries (who invariably speak much better English than most U.S. and U.K. passengers speak European languages!). Viking does not actively encourage children, and aside from the very occasional older teenager you are unlikely to see any young people on their sailings. However, A-Rosa actively welcomes families, and youngsters under 15 travel free of charge when accompanied by a parent on select sailings. CroisiEurope offers discounted fares for children under the age of 10, and also runs special family cruises on select summer sailings.
---
Cabins
Viking's 95-cabin Longships have the same layout and configuration, and are all decorated in tasteful, muted tones. The Veranda Cabins are 205 square feet, including the walkout balcony, and French Balcony cabins, where you can look out rather than step outside, are 135 square feet. Lower deck cabins, that have a fixed window, are 150 square feet. Veranda Suites, which have a separate bedroom and living area, are 275 square feet and two-room Explorer Suites (two on each Longship) measure 445 square feet.
Cabins on A-Rosa vessels differ slightly in terms of categories. For instance, on some vessels there are no suites. The majority of standard cabins measure 156 square feet and have French balconies with floor-to-ceiling windows, or fixed windows on the lower deck cabins. On the ships that do have suites these range in size from 226 square feet (four on each ship with a French balcony) to a pair of cabins that measure 312 square feet, with a walkout balcony and French balcony. Most of the cabins have fixed double beds, and generally there are only four on each ship that have two single beds. The ships feature cabins with connecting doors, and staterooms with one or two extra pull-down beds that are suitable for families or groups of friends.
Cabins on CroisiEurope vessels vary the most due to the variety of different vessels in the fleet. They range from 75 square feet to 180 square feet, with the most common size being 140 square feet. Unlike the other two lines, very few CroisiEurope ships have suites and so you will generally find all the vessels on a particular ship being the same size. Some vessels have French balconies, but there are no full verandas.
Cabins on all three lines are well equipped with comfortable beds, large TVs with on-demand films and entertainment and free WiFi. All passengers on A-Rosa are given a red rose on arrival and there is a stem vase, filled with water, waiting in the cabin -- a nice little touch.
CroisiEurope is the only line that offers accessible cabins.
Choose Viking if you like proper balconies.
Viking has a high proportion of balcony cabins, and the balconies are furnished with two chairs and a small table.
Choose A-Rosa if you're traveling alone.
All of A-Rosa's Christmas market and Christmas cruises are free of single supplements. In addition, 89 "international" sailings on the Rhine, Danube and Rhone do not carry single supplements. Solo passengers on Viking and CroisiEurope have to pay single supplements.
Choose CroisiEurope if you want to relax and watch the passing scenery.
One standout feature on the majority of CroisiEurope ships is that beds face the river, so passengers can relax in their cabins and watch the world float by (you wonder why more lines don't design their cabins like this).
---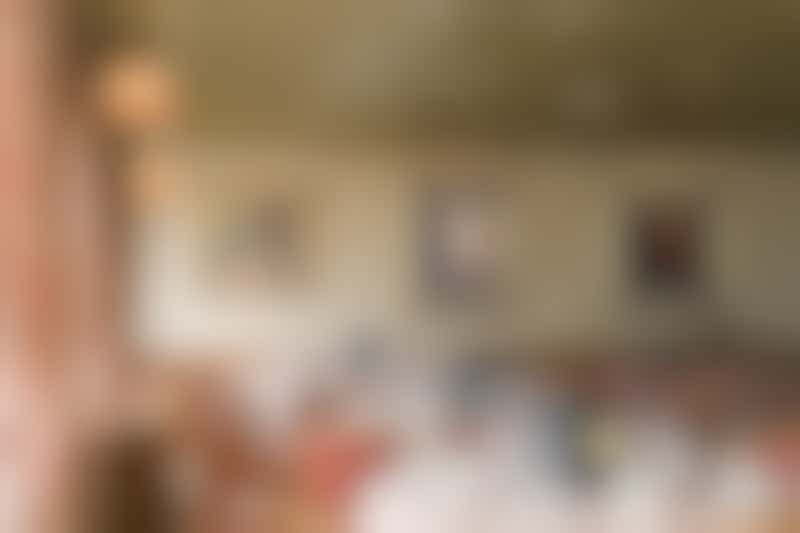 CroisiEurope's Loire Princesse Dining Room (Photo: CroisiEurope)
Dining
When it comes to mealtimes there are substantial differences between all three lines, and personal taste will play a major factor in deciding which line to book. Viking has the largest choice, and will suit passengers who prefer full-service a la carte meals and the option to choose between classic and regional fare. Viking is the only line that offers made-to-order items at breakfast in addition to a buffet. Breakfast on CroisiEurope and A-Rosa is buffet-style.
A-Rosa bucks the usual trend on river cruises with a buffet at every meal, apart from one a la carte dinner included in the fare and the option to buy more. In another break with tradition, food is arranged over several buffet stations in a separate area next to the dining room, rather than on a central buffet in the restaurant. As a result, meals are leisurely affairs with less rigid dining times, and the option to take food to eat in the bar and on the sun deck. In addition to traditional German foods (think plenty of meat and sausages!), there is always a wide choice of international dishes and vegetarian options.
At lunchtime Viking has a buffet and served a la carte menu, and in the evening it is a full-service a la carte dinner. Viking also offers an alternative light lunch and dinner in the Aquavit Terrace, the indoor/outdoor eating area that's a unique feature on the Longships.
Lunch and dinner on CroisiEurope ships is a three-course fixed menu of local specialities, all served with French flair and excellent bread. Meals are typically meat heavy and served with rich sauces and there's only one choice; special diets and vegetarian meals are available with advance notice, but you might have to ask repeatedly. Viking includes beer, wine and soda with lunch and dinner and has a 24-hour complimentary tea and coffee station. A-Rosa and CroisiEurope include all drinks throughout the day, with the exception of a small number of premium brands.
---
Enrichment
Viking offers the most comprehensive enrichment program, with in-depth port talks, activities such as language lessons and cooking demonstrations, and shows by visiting singers, dancers and musicians in addition to a resident onboard pianist/singer.
To a lesser extent, CroisiEurope hosts lectures and demonstrations and, depending on the itinerary, a folkloric group or local musicians may come aboard. There is no resident onboard musician.
What A-Rosa lacks in port talks and other enrichment activities, it more than makes up for with lively entertainment. In addition to light-hearted workshops such as how to make towel animals, the onboard entertainers are usually multi-talented and will sing, play several musical instruments, host quiz shows and become a DJ after dinner and get passengers on the dance floor.
---
Onboard Amenities
A-Rosa comes out tops in this category. In keeping with the German love of well-being, vessels are equipped with gyms and there is a daily staff-led early morning stretching or exercise class. There are also bicycles and swimming pools on all vessels. A-Rosa also operates a professional river cruise spa, which is far more than a token massage bed in a cabin. The largest ships have a spa reception area, and the Spa-Rosa area on all ships includes treatment rooms, a spa menu featuring Babor and St Barth products, a changing area, sauna and relaxation room.
None of these features, aside from bicycles on CroisiEurope's barges, feature on the other two lines.
Viking has elevators on all of its Longships and the other two lines have elevators on some, but not all, vessels. They all offer free WiFi and a for-fee laundry service, aside from CroisiEurope that does not have a laundry service.
---
Bottom Line
Viking has an excellent tried and tested product, with plenty of attention to detail, that appeals to the North American market. Despite their lower fares, CroisiEurope and A-Rosa do not compromise on quality, and both lines offer a great value experience for passengers who want to try something different and get a real taste of Europe -- both on and off the ships -- and prefer the flexibility of only paying for the excursions that interest them.