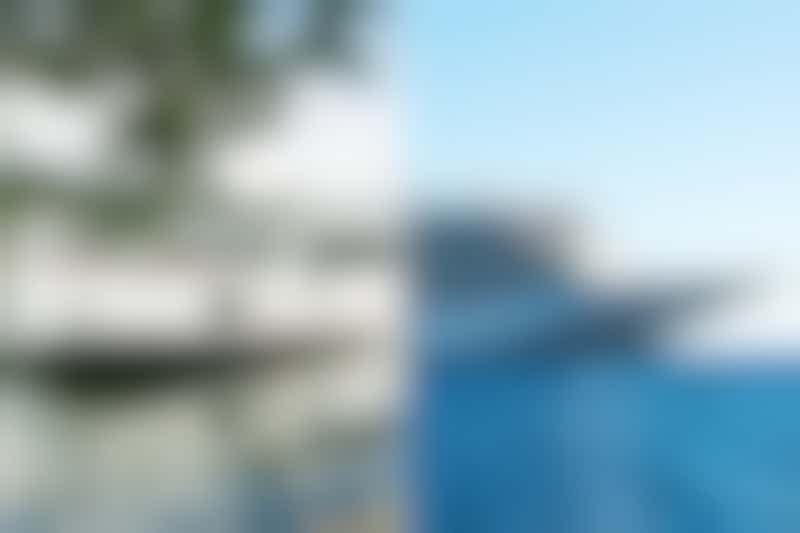 Viking River Cruises vs Viking Ocean Cruises (photo: Cruise Critic)
For years, Viking has been among the biggest names in river cruising. Established in 1997 under the guidance of Chairman and CEO Torstein Hagen, Viking River Cruises has grown exponentially to become the largest in Europe. The cruise line's commitment to innovation led to its "Longship" design, which employs a square-shaped bow for more usable space at the front of the ship. Hagen says the company aims to thoughtfully "utilize every square inch of space."
The same philosophy applies to the line's ocean ships, which first made a splash in mid-2015 with the debut of Viking Star, an industry game changer in part because it bridges the gap between mainstream and luxury cruising. Fleetmate Viking Sea premiered in spring 2016, and Viking Ocean Cruises will add four more ships before the end of 2020.
When you're comparing a Viking river cruise with a Viking ocean cruise, you'll find a lot of common ground. Viking leveraged its experience on the rivers in creating its ocean ships and destination-focused itineraries; an included shore excursion is a hallmark of both, as are later times in port. While Viking's ocean and river ships have other things in common, including Scandinavian design and friendly, service-oriented crew members, there are a number of necessary differences as well. Read on for our take on Viking River vs. Viking Ocean.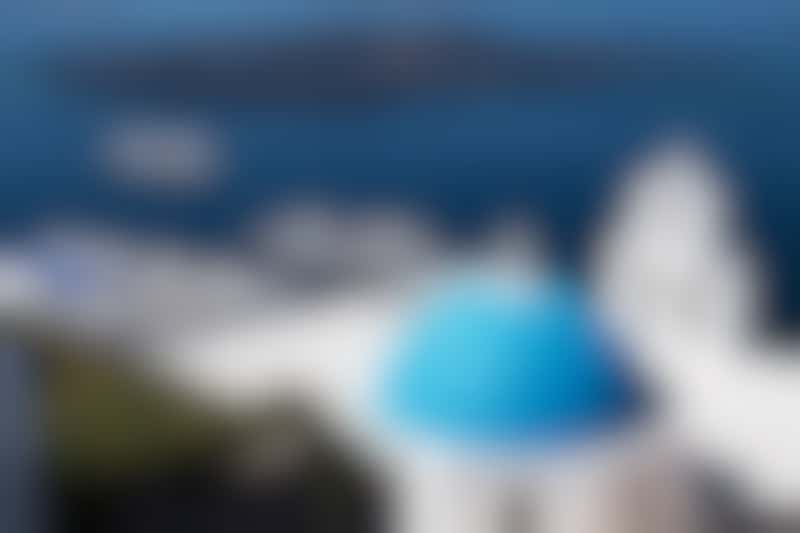 Viking Star and Viking Sea in Santorini (photo: Viking Ocean Cruises)
Fleet
Viking River Cruises might be the best-known river line among U.S. travelers, thanks in part to a marketing campaign that aims at viewers of TV shows like Masterpiece Theater and Jeopardy.  This hits a demographic target shared by both products: the 55-plus passenger. Viking's current fleet stands at 64, with 49 Longships -- many of them built during a spree from 2012 to 2015 that saw the company launch ships at a double-digit rate each year. While the pace has slowed to about two a year, the Longship design remains a constant; in fact, it has become the line's hallmark. All of the Viking Longships are named after Norse gods, and they feature nothing but outside cabins. They can accommodate 190 passengers.
The Viking Ocean fleet stands at two ships -- Viking Star and Viking Sea. Viking Sky and Viking Sun will join the fleet in 2017, followed by Viking Spirit in 2018 and Viking Song in 2020. The six ships will be nearly identical to one another, with slight changes in the newer ships in the fitness center and salon, for example. The ocean ships hold 930 passengers, and all cabins feature sizable balconies.
---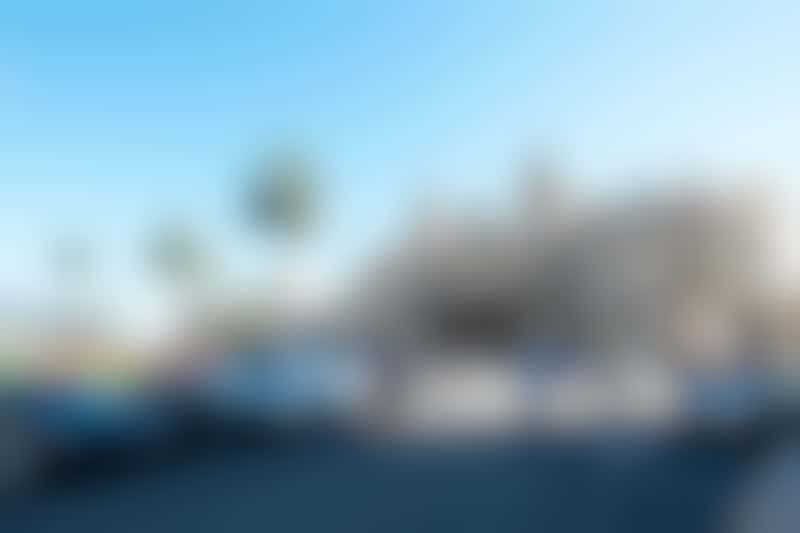 Monte Carlo, Monaco (photo: Cruise Critic)
Itineraries
Viking ships sail on nearly every major river in the world. You'll find Viking's Longships at ports all along the Rhine and Danube rivers, the two most popular Viking itineraries. The line also offers Christmas Market cruises, in which its ships visit the quaint markets that pop up in port cities throughout Europe from roughly late November to early January. Viking also has its own ships on rivers in France and Portugal and deploys either company-owned or chartered ships to rivers in Asia and Egypt. Viking's Hagen has said the line will soon add ships to the Mississippi River, "by Mardi Gras," he jokes, but hasn't specified which year.
Viking's ocean ships are big enough to feel like a cruise ship but small enough to get into tougher to reach ports. The most "Viking" of the line's itineraries probably is its journey's to northern Europe and the Baltics, with stops in ports in Norway, Denmark and Sweden. Viking also takes passengers to virtually every location around the Mediterranean Sea. (Interestingly, Viking's ships sail the Mediterranean in fall, winter and spring, while other cruise lines sail there during the summer.) The line also visits the Caribbean, the Americas and Cuba. Viking Sky will host the line's first world cruise itinerary beginning in December 2017. The 141-day journey starts in Miami and wraps up in Greenwich, England, with stops on five continents, 35 countries and 66 ports.
---
Complimentary drinks are offered on Viking River Cruises (photo: Cruise Critic)
Inclusions
When it comes to what is included in the price of your cruise, Viking Ocean and Viking River cruises are pretty much the same. Hagen says he hates nickel and diming, and that's evident on his ships, where a number of items other cruise lines charge extra for are included.
All of Viking's ships include wine, soft drinks and beer at lunch and dinner. Wines onboard the line's river ships are more regional, so if you're sailing the Rhine river, for example, you might be served a local Riesling. Beer, too, might have a local feel. On the ocean vessels, beverage choices are more international. (Though you'll find at least one Norwegian beer onboard, as Hagen is Norwegian.)
Regardless of whether you're sailing an ocean or river cruise, you'll get at least one included excursion in every port you visit. Destination is one of Viking's primary focuses, and providing "privileged-access opportunities" is part of what the company calls the "Viking Way," according to Marketing Executive Richard Marnell. Viking invests heavily in finding unique shore excursions and its ocean ships often stay later in port or have overnights to allow passengers more time on shore.
Internet also is included for all passengers on all ships. On the line's ocean ships, fares also include self-service laundry and access to the beautiful thermal suite, a gorgeous space off the spa that includes a thalassotherapy pool, steam room and snow room, plus heated lounge chairs.
---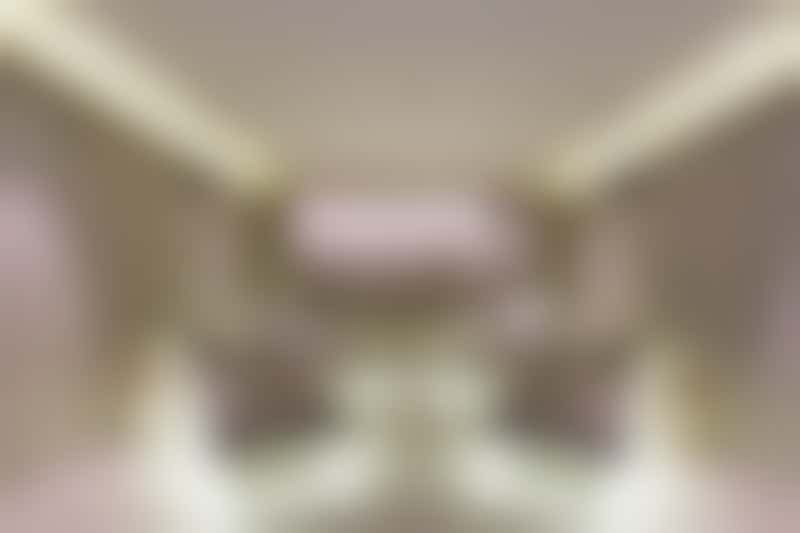 The Spa on Viking Star (photo: Cruise Critic)
Decor and Amenities
The calling card of a Viking river ship is the Scandinavian design elements, which includes lots of light, thanks to floor-to-ceiling windows; textures from organic wool fabrics, leather and natural wood; and clean lines. If you're a veteran of the river ships, you'll feel right at home on the ocean vessels, because the design elements are so similar. (In fact, you'll actually see some of the same fabrics from the river boats used on the ocean ships.)
The inspiration from the river ships is unmistakable at every turn, including the grand staircase in the atrium, which Hagen told Cruise Critic is one of his favorite spots onboard the ocean vessels. These unique atrium staircases are topped by gigantic video screens that feature digital photos of the ports the ships visit, and photos change throughout the day.
River and ocean ships have a casual, comfortable vibe that is modern and elegant without being fussy. It feels like you're hanging out in a larger-than-life version of a Scandinavian home -- maybe even Hagen's home, as the ships all provide personal glimpses into his life through family photos, favorite pieces of art and spaces inspired by his memories.
---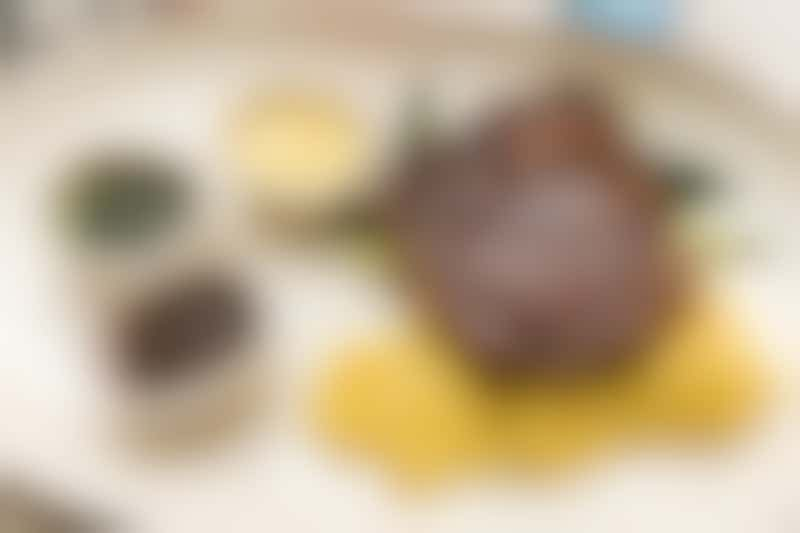 Steak entrée on Viking Gullveig (photo: Cruise Critic)
Dining
Regardless of how you sail, seating for dinner in the main dining room is open, meaning you can sit wherever you want and eat whenever you want during specific hours. Brands also share the same fantastic venue -- the Aquavit Terrace. You'll find the restaurant at the front on riverboats, at the back on oceangoing vessels. The Aquavit Terrace is designed to bring the outdoors in, and on river ships, that means floor-to-ceiling glass doors that can be opened when weather is pleasant to allow diners to eat indoors or out. On the ocean ships, it's a true outdoor space where diners at the ship's buffet can eat. It's separated from the indoor space by those same glass doors, which also can be left open.
On the river ships, local cuisine is a big part of the menu, so dishes along the Danube might include Hungarian goulash or Wiener schnitzel, for example. Cuisine onboard the ocean ships is more international, though all menus include Hagen's favorite meal (and personal recipe): poached salmon with potatoes and vinegar cucumber salad. The main dining room usually also has a regional specialty on the menu in each port, such as crema Catalana in Barcelona.
When it comes to variety, Viking's ocean ships also have more to offer, including the line's exceptional Italian restaurant, Manfredi's, a specialty dining venue included in the price of the cruise fare. Other options are more casual, grab-and-go settings, such as Mamsen's, which serves Nordic comfort food late into the night, and The World Cafe, the well-stocked buffet venue that serves an impressive array of seafood (crab legs and sushi, anyone?) at dinner every night.
---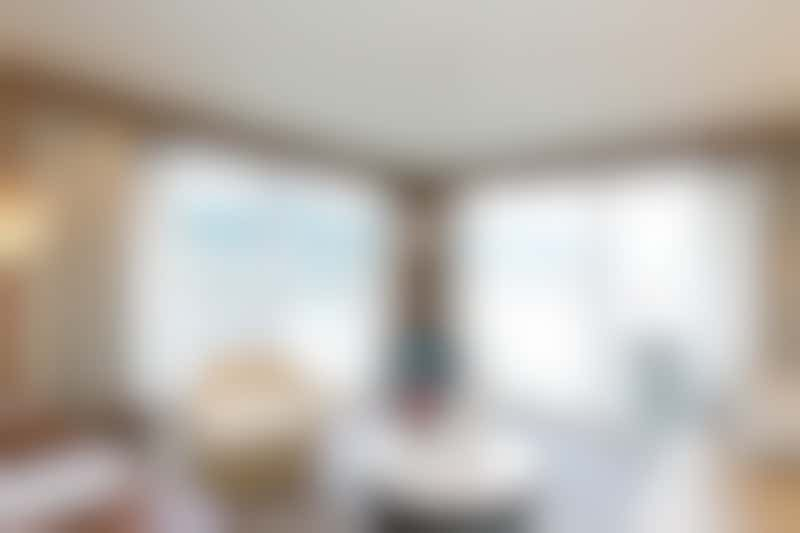 Viking Gullveig Explorer Suite (photo: Cruise Critic)
Cabins
On Viking's Longships, all cabins have views, though those on the lowest deck, which sit in part below the water line, have two high windows. Other cabins feature French or full balconies, and suites with two bedrooms are available. Cabins are compact but efficiently designed, with smart touches like heated bathroom floors, large, interactive TVs and mini-fridges that are stocked with water and can chill bottles of wine upright.
Viking took the best of the cabin design on the rivers and applied it to its ocean ships, adding a number of cabin and suite categories. The result? Viking's stunning staterooms are practically perfect. They're spacious and thought out down to the last detail. Cabins have plenty of storage, outlets for American and European travelers, USB charging ports -- even some for bedside charging -- and space to sprawl. Bathrooms have heated floors and mirrors (which means they don't fog) and large showers, plus Freyja bath amenities, designed -- with Hagen's input -- to be easy to read and to open, even with wet hands.
"I like perfection," Hagen says. "You can never get it, but I always strive for it."