Dining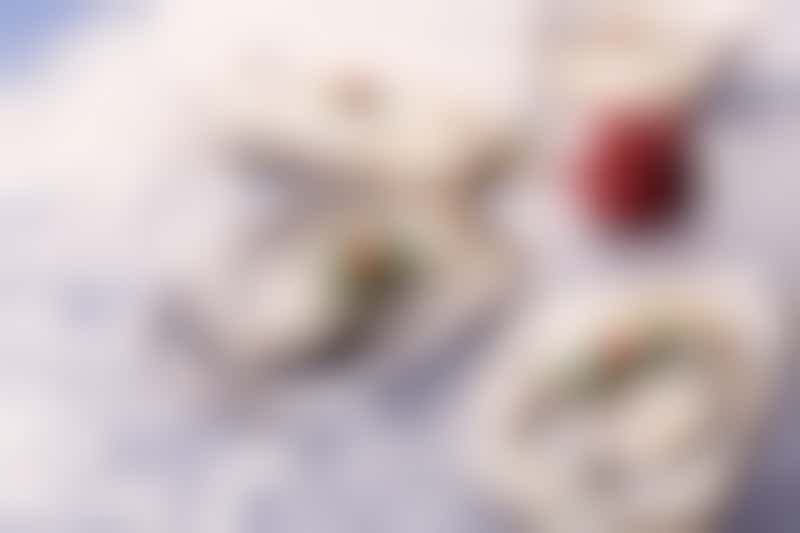 The Nobu oyster plate on a Crystal cruise (Photo: Crystal Cruises)
Crystal and Viking offer similar numbers of restaurants on their ships, so both lines offer plenty of choice. Generally, all meals are included on both (though Crystal charges for repeat visits at its most popular specialty dining venues). Both lines offer a main, sit-down restaurant, buffet, pool deck grill, Italian restaurant, snack bar and fancy afternoon tea with a view. Crystal ships offer a Ben and Jerry's ice cream station, while Viking's buffet is known for its gelato bar.
Choose Crystal if you're excited about Japanese or Brazilian food, and celebrity chefs.
Acclaimed chef Nobu Matsuhisa is the mastermind behind Crystal's Asian venues: Silk Road and Sushi Bar on Crystal Serenity and Umi Uma and Sushi Bar on Crystal Symphony. The main restaurant serves Nobu's unique Japanese-Peruvian cuisine, while a first-come, first-served sushi bar dishes out rolls and sashimi to a lucky few diners. Try the miso-glazed cod or lobster with truffle sauce.
Crystal now also offers a Brazilian churrascaria in its buffet venue at night. Help yourself to hearty appetizers and desserts, and waiters will serve several different types of meat to your table, slicing them off skewers. It's a fun and casual meal, but definitely not a light one!
Or if you're a wine connoisseur. Crystal's Vintage Room is a private dining room reserved for wine-themed dinners, which pair high-end wines with multicourse meals. Passengers can arrange a private meal with friends and family, or join a small group dinner and meet fellow wine enthusiasts -- for an extra fee, of course. It also offers themed lunches and the occasional Ultimate Vintage Room Dinner, featuring rare wines and/or meals by regarded chefs.
Choose Viking if you want Norwegian or local dishes.
Viking Ocean Cruises embraces its Scandinavian heritage and that extends to meals onboard. Mamsen's, an easily missed snack counter in the Explorer's Lounge, dishes up Norwegian specialties inspired by the line's CEO's mother's cooking. Breakfast offers waffles with Norwegian cheese, chocolate sauce and/or fruit, plus herring. Lunch features open-faced sandwiches, and dinner cured meat and bacon-and-pea soup. You won't find anything like it on another cruise line.
In addition, Viking's main dining room, The Restaurant, offers a regional selection every night so passengers can try the specialties of their cruise destination. The three-course menu includes an appetizer, main and dessert, and passengers can go for the full meal or mix and match the dishes with other courses on the menu.
Or if you want the full market-to-table experience. Viking offers only one restaurant with a fee -- The Kitchen Table -- namely because it's part shore excursion. This unique offering begins with passengers going shopping at a local market in port with one of the ship's chefs. There, you'll pick up interesting regional ingredients that will inspire your evening's dinner. At mealtime, you'll head to The Kitchen Table venue, which is part demo kitchen, part dining venue. The chef will join you again, showing you how to prepare the evening's dishes (you can try your hand at the preparation too) and serving you a multicourse meal paired with local wine.
---