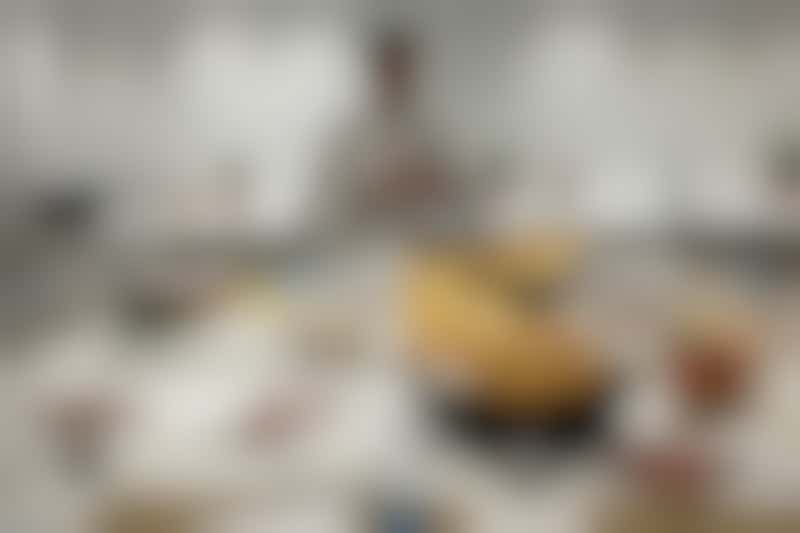 Chef Anthony Mauboussin hosts Viking Star's Kitchen Table experience. (photo: Andrew Haze)
Even more so than the captain, a cruise ship's chef can be the most popular crew member onboard. So when we had the opportunity to try The Kitchen Table -- an exclusive shopping and dining experience that allows passengers to cook with the chef -- on a recent Cruise Critic trip through the Mediterranean aboard Viking Ocean Cruises' Viking Star, we jumped at the chance. Despite a hefty price tag, this is a truly special cultural immersion that gives fanatical foodies a chance to "visit" the kitchen tables and savor the essence of cultures around the world.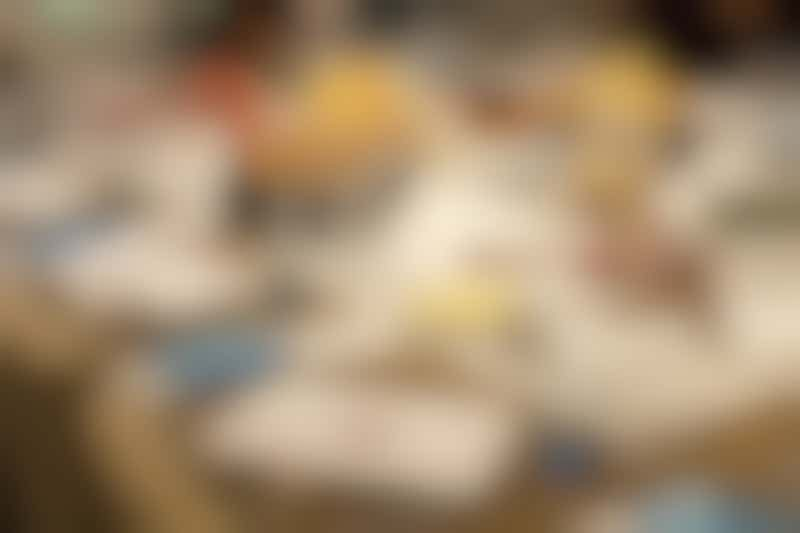 The Viking Kitchen Table experience includes a market tour, cooking class with a complimentary apron and a multi-course dinner. (photo: Adam Coulter)
What It Is
Viking Ocean Cruises' Kitchen Table is a two-part experience led by either the onboard chef or -- if you're lucky -- Viking's culinary director Chef Anthony Mauboussin. Offered once or twice per cruise to a group of about eight people at a time, the farm-to-table gastronomic exploration of your port of call begins with an hour or two of shopping at a local market in the morning, and culminates with cooking and enjoying dinner later that evening. The cooking and dining portion of the experience takes place in a private test kitchen and dining area located all the way aft on Deck 1. Be prepared; it's a three-hour-plus study of regional fare, wine pairing with the onboard sommelier and a bit of meal prep. When you leave -- if you can move -- it'll be with a deeper knowledge of the region's cuisine (and maybe even a recipe to try at home).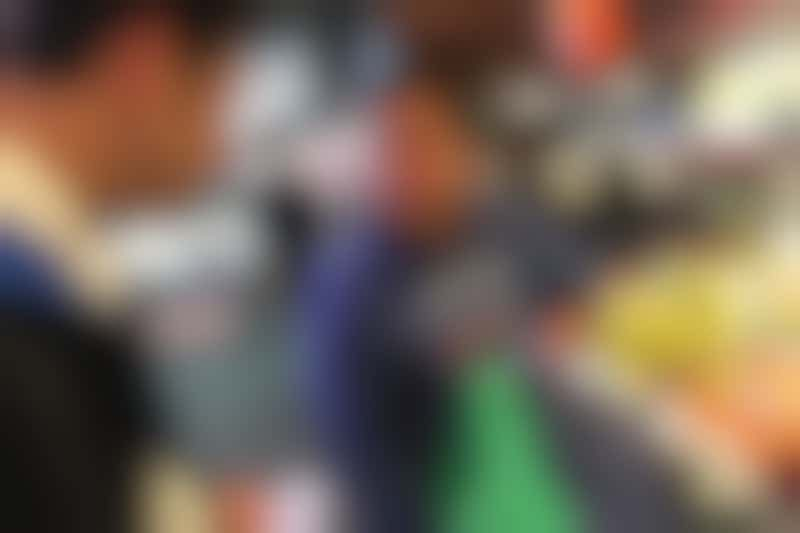 Chef Anthony Mauboussin leads us on a market tour in Corsica (photo: Carolyn Spencer Brown)
Our Experience
Editor's Note: Due to a scheduling conflict, our Kitchen Table experience was divided in half. In Barcelona, we did the cooking and dining piece, which is normally the culmination of the experience. Three days later, we joined the chef for a morning shopping trip to a Corsican market. Normally, the entire experience occurs in a single day.
Chef Anthony Mauboussin is young and charming, and listening to him explain our Barcelona paella at dinner and shadowing him at the sunny market in Corsica were joyous affairs. When you do something you love, it pours out of you, and this was clear as Chef Anthony asked about the day's selection at the charcuterie or when he discovered a new Corsican lemon marmalade that he planned to offer with a cheese plate later that evening. Rather than march through the market with an authoritative stride, Chef Anthony viewed the produce with open and curious eyes and he welcomed our questions. When he didn't know the answer, he used his native French to ask the vendors. Is chestnut honey made from chestnut flowers? (Yes it is.) Twice we asked questions that resulted in additional purchases for the evening's meal. Our trip to the market wasn't restricted to buying ingredients for that evening's dinner; Chef Anthony was happy to give his expert opinion on the best bottle of wine to bring home, or which port was the better place to purchase olives. Feeding off the enthusiasm of the vendors, we tasted snippets of the meal to come through bites of aged goat cheese and sips of a local red wine.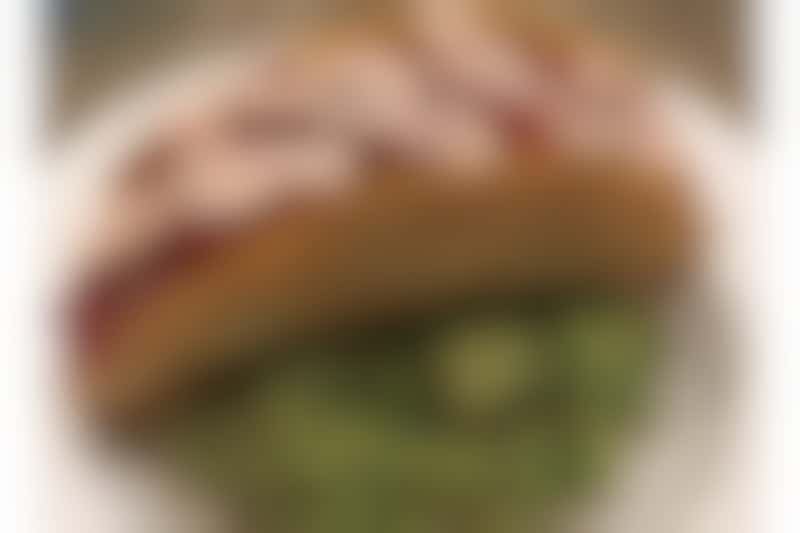 Chef Mauboussin's sushi taco (photo: Ashley Kosciolek)
The resultant dinner was rapturous enough to last an entire cruise (though we'd be eager to participate again on another itinerary.) Overflowing baskets of bread, spreads and meats filled the table set for a Catalonian feast, but items like the "sushi taco" offered a twist on tradition and ended up being one of the best things we ate onboard. For the adventurous, baskets of barnacles were passed around with a demo on how to properly pop out the meat. Every dish was presented with flourish, and given background, before we launched into tasting them.
Worth a Try?
If you are a full-blown foodie, book this tour ASAP. You'll find your chef's knowledge of food educational and his passion for it infectious. The shopping trip is a peek into the palates of the local people, while the dinner is a class on the region's flavors (except the lectures are tasting courses and the result is a beautiful meal). Otherwise, consider if an all-day dedication to the epicurean is something you're willing to devote your senses, stomach, time and budget to. Unless discussing the slight sweetness or bitterness of various honeys in relation to its use for tea or cheese is of great interest, it might all feel a bit belabored.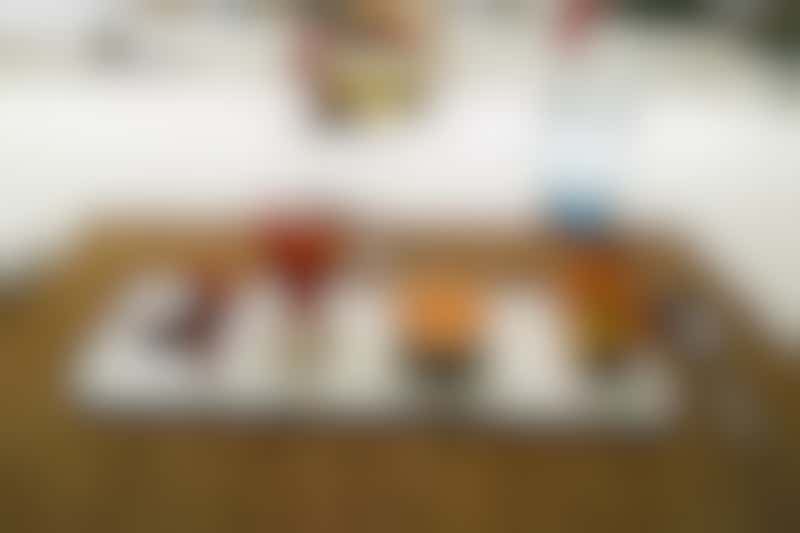 No dining experience is truly complete without dessert. (photo: Andrew Haze)
Things to Note
Kitchen Table is one of the most exclusive experiences on the ship and will weigh on your budget accordingly at $199 per person. With only one or two excursions offered per cruise, book early as they fill up fast. Word of warning: skip lunch if you can, or keep it light.