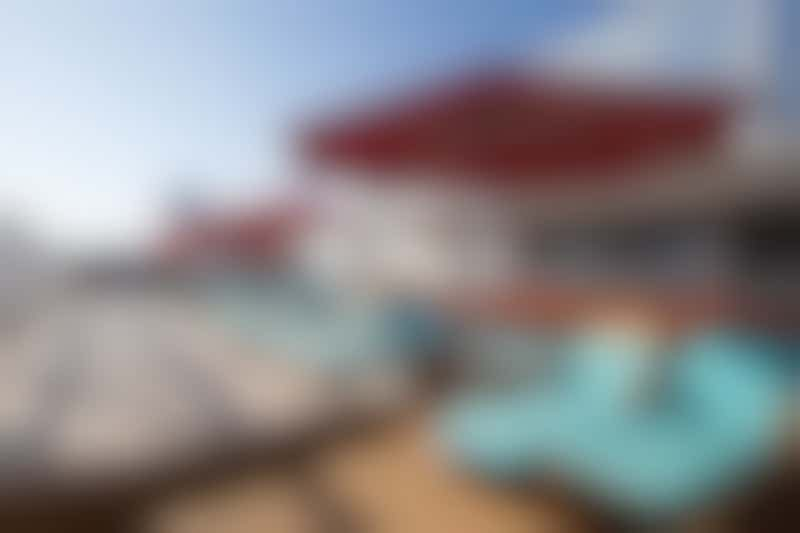 Vibe Beach Club on Norwegian Getaway (Photo: Cruise Critic)
Imagine not having to deal with chair hogs, wait too long for a drink or worry about kids in the hot tub. Vibe Beach Club, an adults-only sun deck on select Norwegian Cruise Line ships, offers a limited number of passes on each sailing, so it never feels crowded. Escape for the day or splurge on a weeklong pass for a taste of the highlife.
What It Is
The Vibe Beach Club on Norwegian Cruise Line is an exclusive space for adults 18 and over. Although the location varies by ship, each club manages to achieve a quiet, laid-back atmosphere and the feeling of being worlds away. Passengers who snag access are pampered with padded loungers, whirlpools and sweeping ocean views -- and stay refreshed with complimentary chilled towels, fruit skewers, water spritzers and a bar serving up a wide range of cocktails.
Breakaway-class ships' Vibe Beach Clubs also boast cozy cabanas, which can be rented by the day or for the duration of your cruise. Sea day and port day rentals each come with a $30 food and beverage credit to be used in Vibe, while full-cruise rentals include a $100 credit. Cabanas come with a special food menu; food is not offered in Vibe otherwise. (Note: Only a handful of cabanas are available on each ship.) There are no cabanas on Norwegian Escape.
The area itself is both functional and stylish. Deck chairs, which are faux wicker and padded, come in a mix of standard lounge chairs, larger day beds with pillows and seating arrangements of chairs and coffee tables. Smaller cocktail tables are sprinkled throughout. Cabanas are essentially teak cocoons and include a large cushioned lounger with pillows, two built-in tables and privacy gates. While there's no pool, there is a large shower where passengers can go to cool off or rinse after a soak in the hot tub.
Unlike some adults-only spaces at sea, Norwegian's Vibe Beach Club caps the number of passengers allowed for crowd control. If the club is high on your wish list, we recommend purchasing passes as soon as you board the ship.
---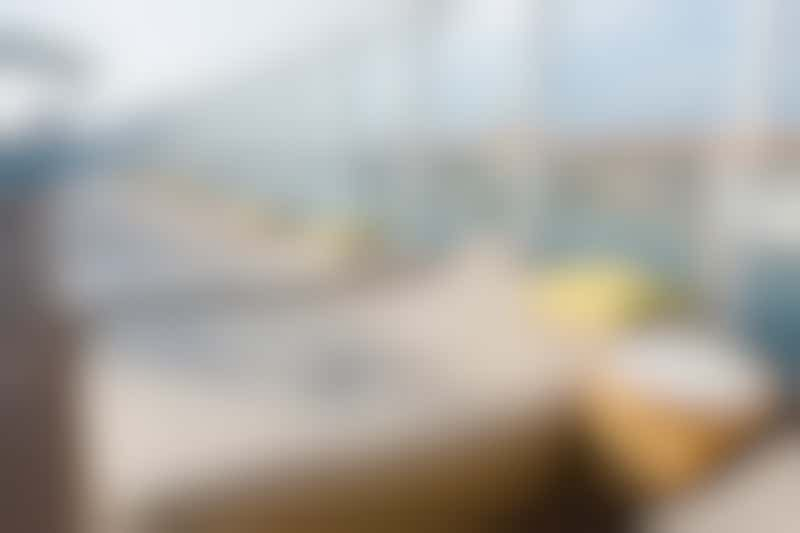 The Vibe Beach Club on Norwegian Breakaway (Photo: Cruise Critic)
Price
Day passes are available for $99 per person. Weeklong passes cost $209 per person. Either pass can be used at any time during the Vibe Beach Club's regular hours: 7 a.m. to 11 p.m. (subject to change based on the sailing). Booked passengers cannot buy passes online. All passes must be purchased onboard at Guest Services; they are available on a first-come, first-serve basis.
---
Which ships have Vibe Beach Club?
Vibe Beach Club is found on the following Norwegian ships:
Norwegian Bliss

Norwegian Breakaway

Norwegian Escape

Norwegian Getaway
See photos of the Vibe Beach Club on Norwegian Breakaway.
Show NCL Prices