If you're looking for something beyond the typical sightseeing tour, Ventures by Seabourn fits the bill with a unique combination of water-based excursions and enrichment programming.
What It Is
Seabourn's new tour program, Ventures by Seabourn, launched in Northern Europe before rolling out to additional destinations, including Antarctica, Alaska, the Amazon and Australia/New Zealand. The program mixes touring with enrichment by bringing aboard a team of naturalists, scientists and historians.
The team leads kayak and Zodiac tours, as well as hikes and fishing expeditions, among other things -- all while educating participants about the places they visit as they take in the sights. Onboard, they give lectures on the flora, fauna, culture and history of the cruise region.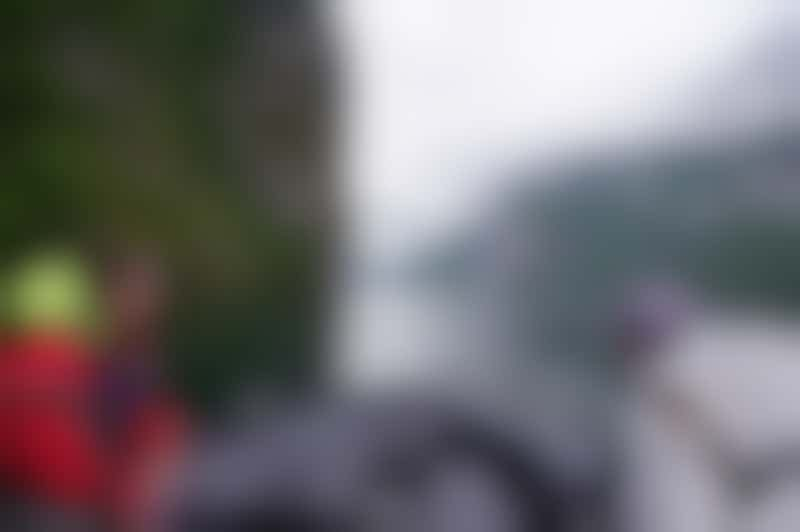 Our Experience
Norwegian Fjords
We tried two Ventures tours on a Seabourn Quest cruise to the Norwegian Fjords, where nearly every port had at least one or two Ventures excursion options, with multiple departures to accommodate passenger interest. Tours are generally limited to about 12 people per kayak tour or Zodiac boat.
Our first excursion was a kayak tour in Alesund. We reported to The Club at the appropriate hour to find the lounge turned into a staging area for the Ventures team.
Because the weather -- and the water -- was not overly warm, we all had to wear footed dry suits with rubberized cuffs to keep any water out, as well as special waterproof booties and life jackets on top. The suits come in limited sizes, meaning I had to don a gigantic one to accommodate my height. Attractive you will not be, but the photo ops are killer.
Seabourn takes safety very seriously on the Ventures tours. Before setting out, we were all briefed on how to safely board a Zodiac and what to do if we fell in the water. A support team of several guides in kayaks would escort us, and a Zodiac would follow along, in case anyone needed to abandon paddling and hitch a ride.
Because Seabourn always thinks of everything, the Ventures team had set up the kayaks on a nearby island -- both to allow us to skip the long paddle from the ship and so we could more easily board our kayaks on the beach. For about an hour, we paddled around the fjord's little islands, looking for birds and enjoying the beautiful weather and scenery. The group, which ranged from teenagers to retirees, all managed to keep together, and the kayak guides made the rounds, giving pointers and checking to make sure everyone was doing fine.
Just when we felt we could use a break, our guides led us to a small island where we docked our kayaks. There, waiting for us, was one of the Ventures team members -- offering us Champagne in glass flutes. (That's the Seabourn way!)
She'd also brought a picnic of sandwiches, cookies, fruit, soda and bottled water. We enjoyed our snack while goats brought to graze on the island came by to make friends and try and steal our food.
On the way back, we kayaked back across the fjord and followed a narrow canal into the city of Alesund to admire the Art Deco houses before we paddled back to the ship.
Our second tour, in Geiranger, was a Zodiac tour -- a shorter and easier endeavor than the kayaking. The suiting up was also easier; we wore our own shoes and could choose to wear our own jackets or opt for a wind-protective suit that was not quite the beast that the dry suit was.
Our guide, Luki, drove the Zodiac back down the Geirangerfjord, taking us so close to the famous waterfalls we could feel the spray on our faces. He pointed out goats grazing on the steep cliffsides, steep hiking tracks up to hilltop farms and an old-style pulley system for bringing heavy loads by basket up the hill.
He described how the glaciers had carved the fjords in the last Ice Age and told us about a gigantic rock that, when it fell from the cliffside, would cause a tsunami that would destroy the town of Geiranger. He even found the best scenic spots for photos and took pictures of all the couples.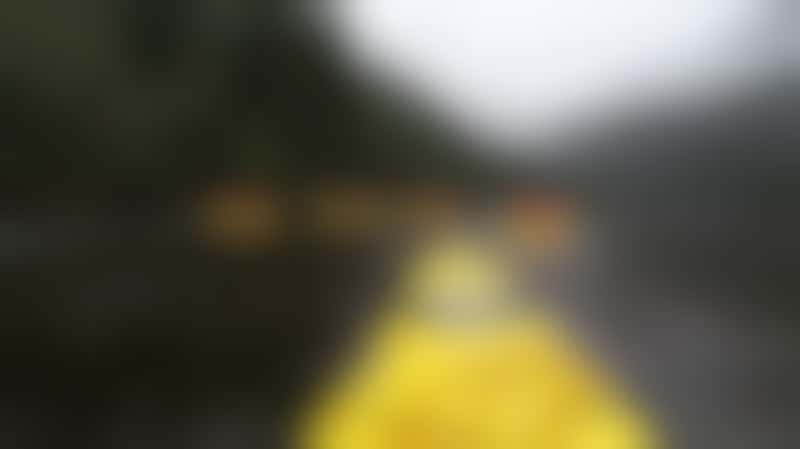 Alaska
During an Alaska sailing on Seabourn Sojourn, we tested out three Ventures by Seabourn excursions in the region.
We started with kayaking in the Misty Fjords. Similar to our experience in the Norwegian Fjords, we zipped ourselves into dry suits, slipped on waterproof booties and buckled on our life jackets before taking a Zodiac ride to our kayaks, which were tethered to the mountainside.
One guide paddled with us, explaining the plants and animals we encountered and offering pointers on stopping, turning and gathering together in the event a bear stumbled upon us. She and the other guide, who remained onboard the Zodiac in case anyone needed help, took photos of us throughout the trip with their personal phones and made a point to get them to us throughout the remainder of the voyage -- a wonderful touch, given how difficult it was for us to maneuver while juggling electronics.
Our next Ventures exploit was a seven-hour hike along the Rainbow Falls Trail, up and over Mount Dewey in Wrangell, via a series of boardwalks. At the end of the cruise pier, our group of about a dozen (including two members of the Ventures team) joined two local guides, who drove us to the trail head, provided us with hiking poles and carried the sandwiches we would eat for lunch at the summit.
Along the way, one of the local guides pointed out, among other things, local flora that could be used for starting fires and berries that were safe to eat. He also identified broken boards and ones that were particularly slippery in a bid to keep us safe.
The weather was a challenge. We shed two layers in the first five minutes after we started sweating, but a steady rain had us soaked through and freezing by the time we reached the top -- and a crude shelter that barely kept out the wind and water. Although we hike frequently and consider ourselves decently fit, we struggled in the chilly, rainy weather, particularly on the way back down when our knees began to ache.
We finished off our Ventures experiences with a Zodiac ride around the Inian Islands. We suited up in our own clothing -- including the Seabourn branded jackets we were all provided to keep -- fastened our life jackets and joined our Ventures guide.
He took us to places where he knew we'd be sure to spot sea lions. Timid at first, they were eventually curious enough to swim closer. It even seemed, at times, like they were posing for the photos we eagerly snapped.
Our guide rounded out the tour with gorgeous mountain views and returned us to the ship via a waterway where fish were so plentiful that several types of birds filled the sky as they swooped down to feed.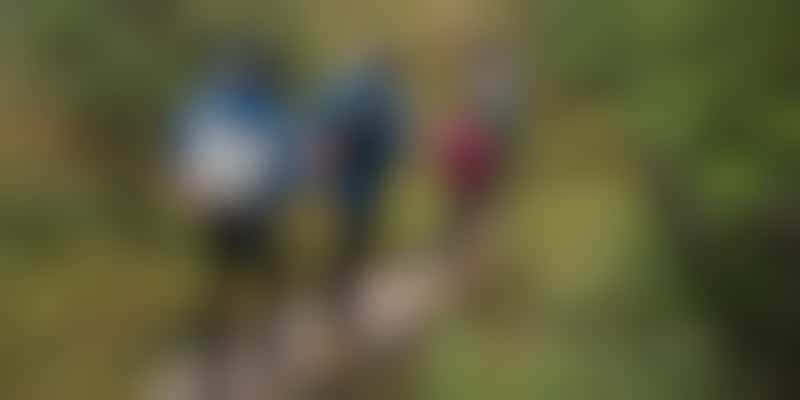 Worth A Try?
Yes. Kayak tours are great for active travelers, looking to get some exercise and see the cruise port area from a different vantage point. The Zodiac tours are accessible to more passengers -- all you need to be able to do is climb in and out of the Zodiac, with assistance, and sit without back support. Hikes offer a chance to see awe-inspiring surroundings from above, but you should only go if you're in good physical shape and don't mind being outdoors in potentially cold, rainy weather.
The Ventures guides are top-notch, and they enhance your experience of the destination with their knowledge of history, geology, flora and fauna.
Things to Note
Ventures tours are not cheap, but for all the support and commentary you get, they are a good value. On our Norway cruise, kayak tours were generally $159 for two-hour kayaks with extended trips, like our paddle and picnic, costing more. Zodiac tours ranged from $169 to $199; offerings that combined a Zodiac trip with a second activity (like a hike or ride up a cable car) had higher prices.
On our Alaska sailing, the Ventures excursions started from a reasonable $99 per person for a 4.5-hour Mendenhall Glacier hike and hovered in the $200 to $300 range for kayaking and Zodiac adventures.
It's also worth noting that some of the Ventures options are physically demanding, and being prepared with the right clothing and gear is key to both your enjoyment and your safety. Pay attention to each tour's description before signing up.