As a landlocked country, Laos had been off-limits to cruisers until 2015, when Pandaw Cruises began sailing on the Upper Mekong between the country's capital of Vientiane and the its northern border with Thailand, an area known as the Golden Triangle. In late 2016, the company took the itinerary one step further by traveling even farther north into the Yunnan province of China, adding stops in Myanmar (Burma).
What makes Laos, the Golden Triangle and Yunnan such a draw for cruisers? Gorgeous mountain scenery, novice monks in orange robes receiving alms and small villages where you can buy hand-crafted textiles are only a few of the charms. It's a quieter cruise than its Lower Mekong counterpart -- one where you rarely see other boats. Long stretches of scenic sailing and a lack of internet mean that the itinerary is best for those who can entertain themselves. The excursions, too, are less about major attractions and more about getting to know the local way of life.
This portion of the river is notoriously rockier and more hazardous than the Lower Mekong, and Pandaw's effort to visit has not been without issues. The company warns that itineraries -- particularly the China one -- might need to be changed without notice, depending on the water levels of the river. Border issues can cause problems, too; during the first season in China, the boat Laos Pandaw was stopped and not allowed to sail into the country, forcing passengers to take a bus instead. At the height of the dry season in Laos, boats aren't able to sail all the way to Vientiane, forcing a four-hour bus ride, and these itineraries are also not suitable for people with mobility issues, as you're often scrambling up muddy riverbanks to disembark the boat.
Still, for those who have already enjoyed Southeast Asia and want more -- this is generally not a first-time-in-Asia cruise -- the Upper Mekong is worth taking a chance. It's a river that feels truly remote, and the villages you'll visit will expose you to sights you'll never forget.
Best Time to Go on an Upper Mekong River Cruise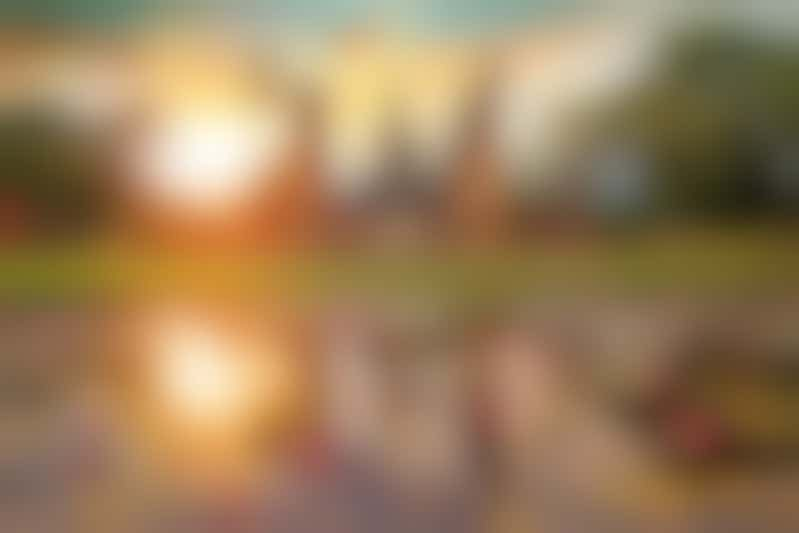 The countries of Southeast Asia have two seasons: the wet and the dry. The wet season runs from May through October; cruises don't begin until late September and end at the start of May. There are some advantages to traveling within the wet season, as the river is high enough for the boats to go the entire route, and any rain showers, intense while they last, are usually short in duration. The UNESCO World Heritage Site of Luang Prabang will also be less crowded with other tourists. It is fairly humid, however.
From November through February, temperatures on the river can begin to get cool. This restricts the amount of time passengers can spend on Pandaw's mostly open deck. On the other hand, the river is still high enough to pass, and you'll avoid the extremely humid weather that Laos is known for.
March and April can be extremely hot in Laos, with temperatures in the high 90s. Farmers also set fire to their fields to prepare for the rice crop, causing smoke along the river. Additionally, you're more likely to miss sailing part of your itinerary, as the low waters make navigation impossible.
Upper Mekong River Cruise Lines
While cruise lines have flocked to the Lower Mekong, Pandaw Cruises is currently the only river cruise line sailing on the Upper Mekong. All of the boats running the itinerary have a very shallow draft and accommodate no more than 28 passengers.
Travelers visiting Luang Prabang independently can take two-day cruises north toward Thailand, but those boats do not have overnight accommodations; instead, travelers stay at guesthouses along the river.
Upper Mekong River Cruise Itineraries##
Vientiane to Chiang Saen: This 10-day itinerary focuses primarily on Laos. Cruisers either board or disembark the boat in Vientiane, the Laotian capital, and sail upstream to Chiang Saen, a Thai river city in the Golden Triangle. Overnight stops are made in Luang Prabang and Vientiane. Pre- and post-cruise trips visit Chiang Mai in Thailand and the Plain of Jars, a mysterious archaeological site in Laos.
Luang Prabang to Jinghong: Beginning in Luang Prabang, Laos, this trip sails upstream through Thailand and Myanmar (Burma) toward China's Yunnan province. The four-country itinerary takes 14 days. Overnight stops are made in Luang Prabang, Chiang Saen in Thailand's Golden Triangle and Jinghong, China. Pre- and post-cruise trips visit the Plain of Jars and the towns of Kunming, Dali and Lijiang in Yunnan province.
Upper Mekong River Cruise Port Highlights
Jinghong: The capital of Yunnan dates back to 1180 and has a history influenced by the Thai, Burmese and Chinese, all of whom occupied it over the centuries. Highlights include Manting Park, which dates back 1,300 years and was once an imperial garden. Ethnic minorities make up two-thirds of the population, and a cruise there includes time exploring their beliefs and customs.
Chiang Saen: The Golden Triangle, a CIA-originated term that refers to the corner where Thailand, Laos and Myanmar meet, has its roots in the opium trade. For years, this area was one of the world's largest growers of the poppy used for opium and heroin; production has radically decreased, thanks to drug crackdowns from various governments. During an overnight, which is featured on the itinerary, passengers visit the Hall of Opium, an exhibition built to educate people about the dangers of drugs. The boat also sails to the place where the three countries meet; it's marked by a Buddha statue.
Luang Prabang: One of the highlights of an Upper Mekong cruise, Luang Prabang is the spiritual center of Laos. It's a pretty city, with French colonial architecture, lush greenery, outstanding restaurants and good shopping. Be sure to get up early to see an alms ceremony, where baby-faced novices in their orange robes collect sticky rice and other food from the faithful.
Vientiane: The Laotian capital isn't charming, but a stop there is necessary to view Pha That Luang, a sacred Buddhist stupa (memorial) that appears on all of the country's money. It's said once you see its golden towers, you have been to Laos (and not until then). One must-see is a stop at COPE, a nonprofit dedicated to helping victims of UXO (unexploded ordnance); Laos has more still-active bombs than any country in the world due to the Vietnam War. Round out your visit to Vientiane with Wat Sisaket, a temple filled with thousands of Buddha. Walk around the complex three times, and you're lucky for life.
Villages: The real port stars of an Upper Mekong cruise are the various small villages you'll explore along the way (sometimes two in one day). Your guide is crucial to explain what you're seeing and put the overt poverty into context. Among the highlights on our cruise: watching a girl playing with her pet beetle on a string; buying an intricate jacket from the Hmong woman who sewed it; seeing dishes like bamboo rat and bat prepared in the market; and being trailed by a noisy entourage of children almost everywhere.
Upper Mekong River Cruise Tips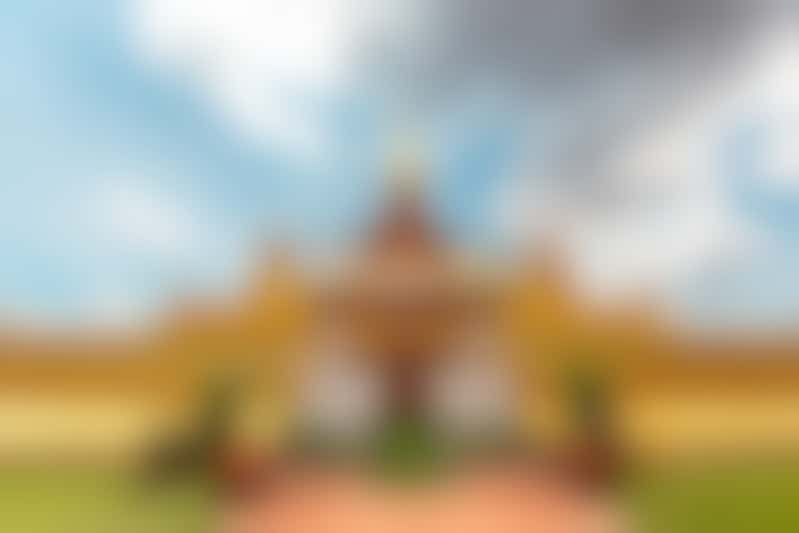 Practice proper gift etiquette. During the village visits, many passengers want to bring gifts or school supplies for children. Pandaw discourages gifts of candy and money to prevent begging from developing; as it stands now, the villages are refreshingly clear of the harassment that takes place in Cambodia. Toys and other items can also pose a problem if the children begin expecting them on every visit. The best way to help children is to bring school supplies that can be given to the teacher, or to make a monetary donation.
Heed our packing list. On the Upper Mekong, expect hot and humid weather in the fall and spring. Conversely, the winter months can be chilly, and you'll want warmer clothing. Sunscreen and a sun hat are essential, as is heavy-duty bug spray. (The ship provides some, but you'll want your own.) Pandaw's onboard atmosphere is extremely casual, with shorts, tank tops and T-shirts worn during the day and at meals. Closed-toe hiking shoes are recommended for village visits; the staff take your shoes and clean them when you re-board the ship. Finally, internet and Wi-Fi service is spotty along the river, so make sure you have reading material with you or downloaded before you leave home.
Pack a medicine bag. The cruise staff warn against drinking the tap water, and bottled water is provided for brushing your teeth. Before you leave, visit a travel doctor who can advise you on vaccinations and medications. Typhoid and hepatitis inoculations are usually recommended, as is malaria medication. We don't travel to remote areas without Xifaxan and a Z-Pak (Zithromax), which help with traveler diarrhea and upper respiratory infections, respectively.
Prepare for physical activity. Few of the stops along the Upper Mekong have a traditional dock like you see on Europe's rivers; most nights, the boat ties up at a riverbank with a gangplank to the shore. Paths to local villages might be up steep hills with mud and vines. You'll want a certain amount of physical fitness to do the trip; those with mobility issues might want to look elsewhere.