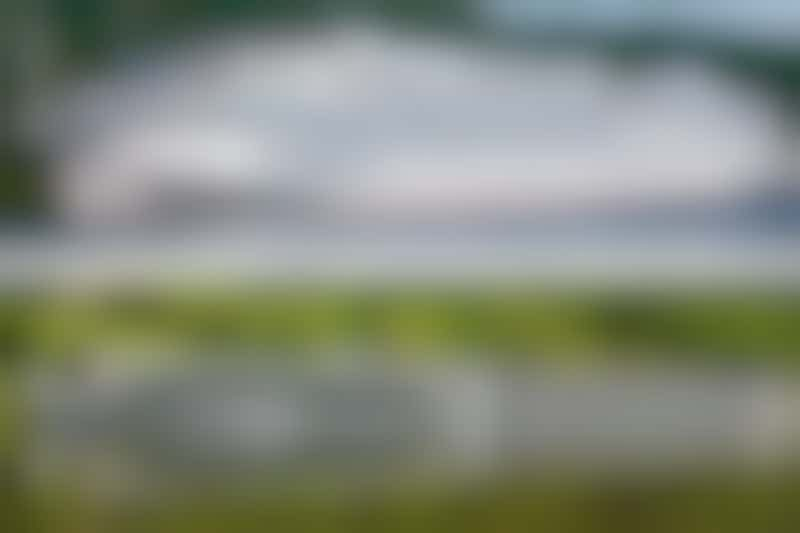 Uniworld vs. Scenic River Cruises (photo: Uniworld Boutique River Cruise Collection; Scenic Cruises)
These two river cruise lines position themselves at the top end of the market and, at first glance, the luxury lines share many similarities, including butlers (and a higher price tag than better-known river cruise companies such as Viking).
Uniworld sells itself as the "world's only all-inclusive boutique river cruise experience," and Scenic, also all-inclusive, gives itself a self-styled six-star ranking (unlike hotels, there is no official rating system for river vessels). Both lines have a solid background in the travel industry, with Uniworld being part of the Travel Corporation that owns upmarket Red Carnation Hotels and Scenic springing from the Australian-owned land vacation operator of the same name. Both lines offer similar itineraries on the main rivers of Europe and further afield.
Read on to discover the difference between Uniworld's "Super Ships" and Scenic's "Space-Ships," and our verdict on Uniworld versus Scenic.
Price, Inclusions and Booking Policies
Along with luxury counterpart Tauck, Uniworld and Scenic come in at pretty much the same price point, which is often around $1,000 more than other lines such as Vantage, Viking and Emerald and slightly more expensive than Avalon and AmaWaterways due to the all-inclusive nature of their cruises. On these cruises, you'll receive unlimited premium brand drinks and all onboard gratuities, airport transfers, as well as at least one choice of shore excursion in each port. In common with other lines, however, they both offer deals and discounts, and prices can vary depending on the time of booking and date of the sailing.
Both lines require a non-refundable deposit, typically $500 in the United States and £250 in the U.K. payable at the time of booking. Passengers have the option to book cruise-only or fly-cruise fares, but air travel is usually included in the price for U.K. passengers_._
Choose Uniworld if you're concerned about rescheduling your cruise.
Uniworld offers a more generous cancelation policy. The deposit is forfeited for cancelations more than 75 days prior to cruising, 50 percent of the fare for canceling 43 to 74 days before departure, 75 percent for cancelations between 29 and 42 days, 90 percent for 15 to 28 days and the full fare for cancelations two weeks or less before departure. With Scenic, you'll lose your deposit for cancelations more than 90 days before departure, 50 percent from 62 to 90 days and loss of the full fare for canceling 61 days or less before the date of sailing.
Choose Scenic if you want to go with a group.
Scenic has a dedicated group booking team and offers competitive rates for parties of 10 or more; be it a social club, corporate organization or large family group.
---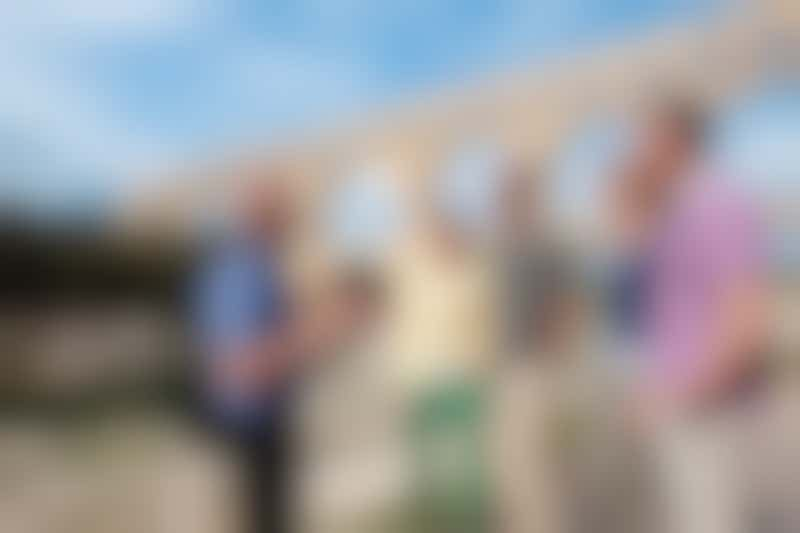 Guided shore excursion in Pont du Gard, France on a Uniworld cruise (photo: Uniworld)
Shore Excursions
Both Uniworld and Scenic include daily shore excursions in the price. Led by local experts, passengers are divided into groups (around the same size on both lines) and have individual audio headsets that make it easy to hear the commentary without having to cluster around the guide. On both lines, the excursions will include walking and coach tours of local towns and villages, visits to castles and historic monuments, and experiences such as wine tasting. Uniworld also offers additional for fee excursions that are booked onboard during the cruise.
Choose Uniworld if you want to do something different.
Each year, Uniworld runs special themed cruises with a host of extra and exclusive excursions that are not available on regular sailings. These include the Connoisseur Collection of culinary cruises in France, with truffle hunting expeditions, sommelier-led wine classes and visits to gourmet institutions such as Lyon's Institut Paul Bocuse for a cooking demonstration and tea party. Alternatively, the Monarch Collection of cruises explores European royalty and aristocracy with private castle tours, classical concerts and a cocktail reception hosted by Princess Anita von Hohenberg, a descendant of the Habsburg dynasty. All the activities and events on the themed cruises are included, although the overall fares are higher than a regular Uniworld sailing covering the same route.
Choose Scenic if you want plenty of choice (for free).
From guided cycling tours to theater performances, all Scenic excursions are included in the price. The "Freechoice" excursion program features a variety of options divided into active, moderate and relaxed categories so passenger can go at the pace best suited to their requirements and interests. There is also Scenic "Tailormade," where travelers can head out by themselves and follow GPS guided tours that are pre-programed into the personal audio systems. Finally, the "Enrich" options cover immersive cultural experiences such as a private palace tour followed by a concert.
---
Itineraries, Demographics and Fleet
Uniworld has a slightly larger fleet and sails more rivers than Scenic.
Scenic operates 11 "Space-Ships" sailing on the main rivers of Europe -- Rhine, Main, Danube, Rhone and Seine -- with another launching in May 2016. It also recently launched its first vessel on Portugal's Douro. Carrying 169 passengers (around 30 less than some middle tier vessels), the "Space-Ship" name relates to larger than average public areas, rather than the size of the ships; in Europe, most riverboats are the same size so they can navigate low bridges and locks. Scenic also offers cruises in Russia, river cruises in Asia, and Cambodia and, from September 2016, will debut in Burma.
Uniworld has a fleet of 19 vessels, including its three purpose-built flagships, called "Super Ships" that carry 150 to 159 passengers (a fourth Super Ship, Joie de Vivre, will debut in 2017). In addition to the rivers in mainland Europe covered by Scenic, it also sails on the Moselle, Garonne, Dordogne and has two Italian itineraries on the Po. In addition to sailings in Russia, Vietnam, Cambodia and Burma, Uniworld operates cruise ships along the Nile, China and India. Both lines operate Christmas market cruises.
Choose Uniworld if you want to float along with the family.
Uniworld offers selected sailings for multigenerational family groups, with shore excursions that include pasta-making workshops, treasure hunts, ghost walks and kayaking.
Choose Scenic if you prefer a diverse mix of passengers.
Scenic attracts more passengers in their 40s and 50s than you'll find on many vessels and, being Australian-owned, is not dominated by travelers from the United States. Expect to sail with Aussies, Brits and other English-speaking nationalities.
---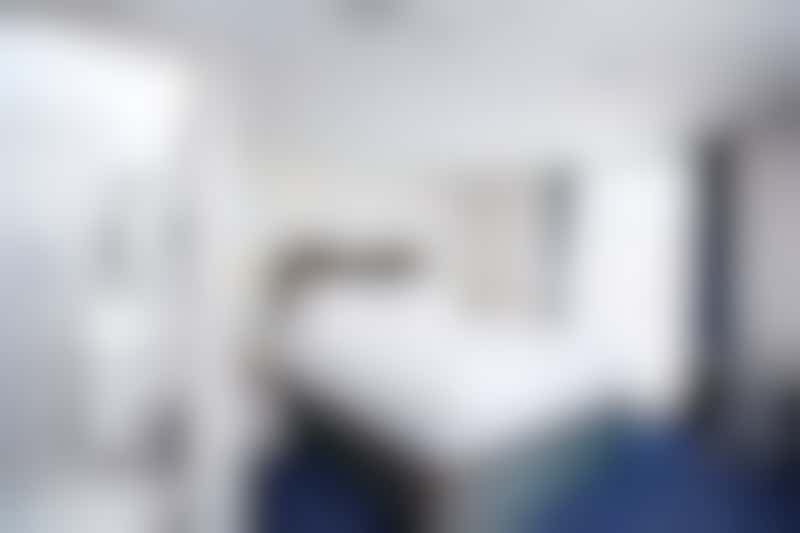 Suite cabin on Uniworld's River Victoria (photo: Uniworld Boutique River Cruise Collection)
Cabins
The cabins on both Uniworld and Scenic are extremely comfortable and well designed, with hotel-style amenities, including high-tech TVs with entertainment on demand and information channels, complimentary WiFi, safes, hair dryers and L'Occitane products (also Hermes on Uniworld). The big difference is the look and style of the cabins, and the availability of balconies.
Uniworld's three Super Ships -- SS Catherine, Antoinette and Maria Theresa -- have 64 to 73 cabins in five categories, including balconies (Scenic does not have verandas). The lower deck cabins measure 162 square feet and have fixed windows, French Balcony and Balcony cabins are 195 square feet, one-room Suites with balconies are 295 to 305 square feet and the two-room Royal Suite -- one on each ship -- is 391 to 410 square feet. There is a single cabin on SS Catherine. Uniworld's older and refurbished ships have 54 to 63 cabins, four stateroom categories and no walkout balconies. Cabins typically measure 151 square feet with fixed or panoramic windows, or French balconies. On the older ships, Suites range from 214 to 225 square feet. These vessels do not have single or disabled cabins.
A standout Uniworld feature is that every ship is completely different and individually decorated. Some cabins resemble country house hotels with lavish furnishings in rich colors, antique furniture and chandeliers. Others will feature silk wall coverings and predominantly cream or pastel interiors.
Scenic has five cabin categories on its 85-cabin Space-Ships. These are all decorated in a modern, contemporary style and feel airy and spacious due to the liberal use of mirrors and reflective panels. While they are all called suites, Scenic does not have any two-room cabins. Lower deck Standard Suites are 160 square feet, and Balcony Suites are between 205 and 250 square feet. Junior Suites are 240 to 250 square feet, Royal Suites 305 to 360 square feet and the two Royal Panorama Suites are up to 475 square feet, some of the largest on river vessels. There is one single cabin that is 129 square feet, and one wheelchair-accessible cabin.
Although Scenic does not have walkout verandas, all cabins except those on the lower deck have "sun lounge balconies," an innovation that is an integral part of the room. They comprise floor-to-ceiling windows that drop down halfway at the flick of a switch and can be shut off from the main cabin area with folding glass doors.
Choose Uniworld if you prefer real balconies.
If you want to be able to walk out onto a veranda and sit outside your cabin, you'll get that fresh-air feeling with Uniworld.
Choose Scenic if you like gadgets and gizmos.
Scenic loves high-tech gadgets. For example, the gray cube on the bedside table is a clock. Clap or make a noise and it bursts into life. The television also features a soothing fireplace effect.
---
Butlers
Unusual for river vessels, there are butlers on both lines. Uniworld offers dedicated butler service to all passengers traveling in suites on its European fleet, with the exception of itineraries in Portugal and Russia.
Scenic offers butler service to passengers in every cabin, with set services according to the cabin category. These range from shoeshine, concierge service and restocking the minibar in Standard Suites, to packing and unpacking, arranging in-room cocktail drinks and even running a bath in the top suites.
Choose Uniworld if you want the real deal.
Trained at the Ivor Spencer Butler School to the standards required by Buckingham Palace, Uniworld's butlers dress in tailcoats, pin-striped pants and white gloves and only carry out butler duties.
Choose Scenic if you are not quite ready for the full Downton Abbey lifestyle.
Scenic's butlers also carry out other regular duties, such as working in the bar and lounge, and will carry out butler duties on request.
---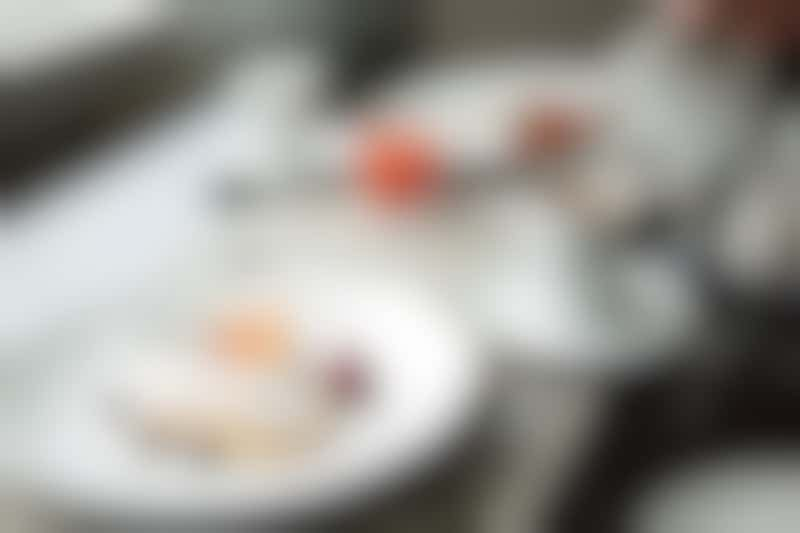 Breakfast on a Scenic cruise (photo: Scenic Cruises)
Dining
Uniworld and Scenic both offer more dining options and inclusions than most river cruise lines, including unlimited drinks, specialty dining and room service.
The main restaurant set-up is very similar on the lines, with buffets at breakfast and lunch plus live cooking stations and made-to-order menu items. Dinner is served to the table and, on both lines, staff are very attentive. The ships on both cruise lines offer a wide choice of dishes to suit all tastes, including healthy choices and simpler "always available" dishes. Special diets can be catered for with advance notice. Recipes created by Beatrice Tollman, president and founder of Red Carnation Hotels, add a nice, personal touch on Uniworld. Scenic offers a really good variety of meals for vegetarians; and Brits and Aussies will be particularly pleased to see the presence of their respective national breakfast staples Marmite and Vegemite -- usually a rarity on river vessels!
In terms of specialty restaurants, Uniworld ships feature either the Leopard Bar (found on the trio of Super Ships) or Captain's Club at the aft, which are used for intimate dinners for suite guests, usually one per weeklong cruise. These meals feature a set menu, with dishes served by the butlers. The butlers consult passengers prior to the evening to ask if they have any special dietary requirements, in which case other dishes will be substituted. On other evenings, and during the day, there is a snack menu in the Leopard Bar or Captain's Club where all passengers can have a lighter lunch or dinner. Every evening, the forward section of the lounge on Scenic ships becomes the Italian restaurant Portabellos, and every passenger can dine here at least once during their cruise, at no additional cost. In the main restaurant is Table La Rive, a 10-person chef's table exclusively available to upper deck passengers, again at no charge. Scenic offers all passengers a limited 24-hour room service menu, with full in-suite dining for passengers in Royal and Royal Panorama Suites, and Uniworld provides room service to its suite guests as part of the butler service.
Both lines have complimentary tea and coffee stations available 24/7, with various snacks available throughout the day. Uniworld serves daily afternoon tea, has an all-day bistro menu and some ships feature a Viennese cafe. Scenic offers a light lunch option in the lounge, plus an all-day cafe serving sweet and savory items.
Choose Uniworld if you enjoy more formal dining.
Although there are no formal evenings on river ships, Uniworld dining rooms are very elegant and many passengers enjoy dressing up (a little) for dinner.
Choose Scenic if you prefer flexibility.
Scenic passengers can mix and match between the main dining room, Portabellos, the casual dining options available in the lounge and all-day room service.
---
Enrichment
Onboard enrichment on both lines is based around the destinations visited. There will be talks by members of the crew and visiting experts, and activities such as language lessons and cooking demonstrations. Local entertainers will also come aboard to perform music, song and dance from the region.
---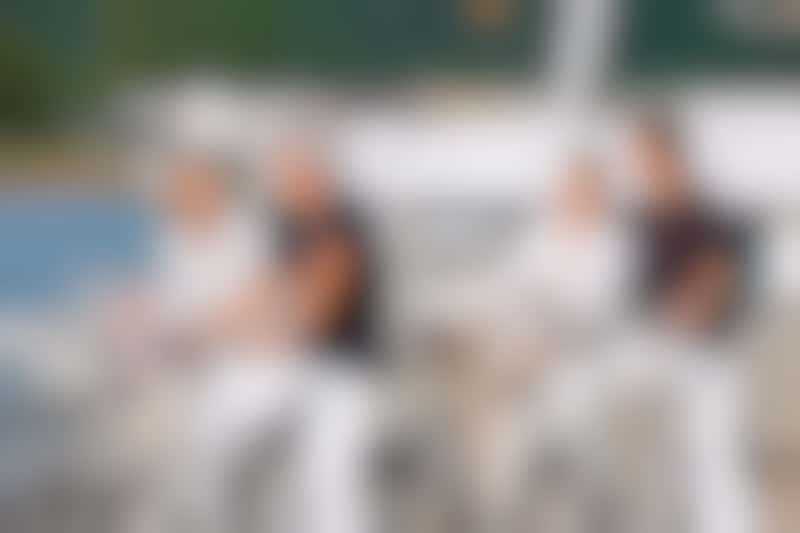 Uniworld provides complimentary bikes during their cruises (photo: Uniworld Boutique River Cruise Collection)
Onboard Amenities
Both lines offer the type of amenities you'd expect on upscale ships. Uniworld has fitness centers, yoga and exercise classes, complimentary bikes and Nordic walking poles, for-fee spas and, on certain ships, indoor heated swimming pools and cinemas. The majority of Uniworld ships also have a free guest laundry, which is very unusual on riverboats.
Scenic ships have walking tracks on the sun deck, splash pools, gyms, electrically assisted bicycles and massage rooms offering for fee treatments. Both lines offer a laundry and pressing service, which is free for Uniworld suite guests and Scenic's Royal Panorama and Royal Suite passengers.
---
Bottom Line
Both lines provide a classy product that will appeal to passengers who appreciate the best and want to travel in style. Ultimately, Uniworld Boutique River Cruise Collection will be appreciated by traditionalists who enjoy the trappings of country-house hotels and Scenic will hit the spot with those who like to be pampered in contemporary and less formal surroundings.