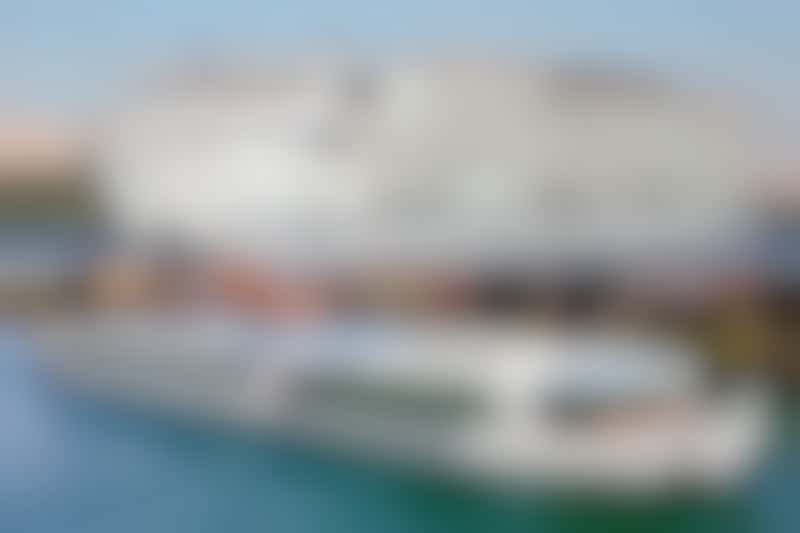 Uniworld vs AmaWaterways (photo: Uniworld & AmaWaterways)
Uniworld and AmaWaterways are river cruise lines with true fan bases, as both offer superb service, fine cuisine and excellent accommodation. However, Uniworld has staked out a space right at the top, offering a genuinely all-inclusive experience -- with prices to match. AmaWaterways has fewer amenities in its base fare, which gives you the option of paying for what's important to you.
Curious which line is better for you? Read on for our look at river cruising on Uniworld vs. AmaWaterways.
Price and Booking Policies
Uniworld is a high-end line that describes itself as luxurious -- a description not used by Ama -- and this is reflected in the fares, which are invariably higher. You'll typically pay around $500 per person more on a seven-night Uniworld Europe cruise -- than Ama's.
Both lines take a nonrefundable deposit, typically $500 in the United States and £250 in the U.K. at the time of booking.
With both lines, passengers have the choice to book cruise-only or fly-cruise fares. For Uniworld, air travel is typically included in the price for U.K. passengers. On Ama, air is typically not included in the cruise fare, but there are options to add it on.
Cruise prices also fluctuate depending on the time of booking and time of year, and both lines offer deals and discounts.
Choose Uniworld if you want everything included.
Once you pay your fare, you don't need to worry about anything else: unlimited drinks -- including premium brands -- additional onboard facilities and gratuities are all part of the fare. Ama meanwhile includes wine, beer and soda with lunch and dinner.
Show Uniworld Prices
Choose Ama if you don't mind paying for drinks outside of meal times.
Other fees that you'll pay on Ama include €15 per day in gratuities and certain excursions; at least one per day is included.
Show Amawaterways Prices
---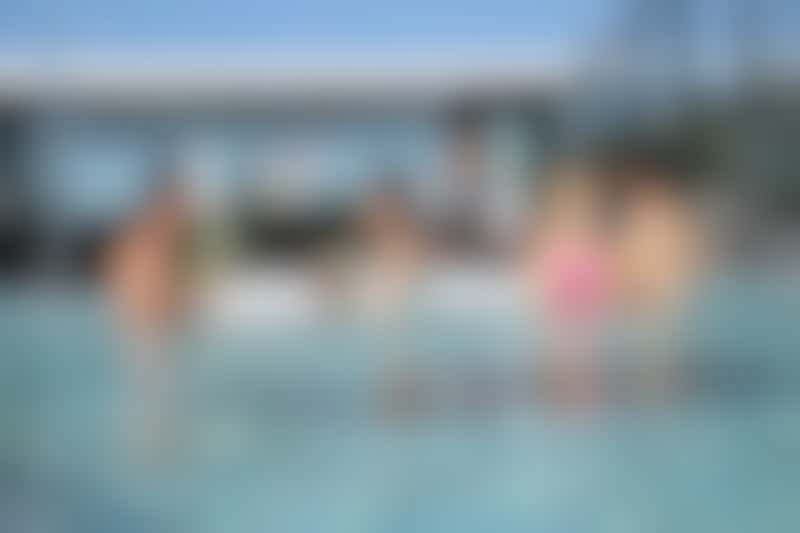 Enjoying the swim up bar on AmaWaterways (photo: AmaWaterways)
Demographics
On Uniworld ships, you're generally going to find a 65+, well-traveled, well-heeled North American crowd. The line is also marketing to English-speaking travelers in the U.K. and Australia, so you'll find a smattering of those nationalities too. Although traditionally the line has tended to appeal to more senior passengers, its sophisticated onboard vibe also attracts cruisers who are in their 40s and 50s.
Worth noting: Uniworld runs a handful of multigenerational themed family cruises each year, so during those periods (summer months), expect a much younger group -- with a lot of kids onboard.
AmaWaterways attracts a similar demographic, which skews slightly younger. Roughly 80 percent of passengers hail from North America, with most from the U.S. There may be a handful of Brits and other European nationalities onboard too.
Worth noting: Ama works with APT, an Australian tour company, and on those cruises, the ship will be 100 percent Australian. In 2016, Ama formed a partnership with Adventures by Disney, which sells cruises on certain ships during the summer and holidays. During these sailings the passengers will be mainly families, with a large number of children.
---
Family
Both lines began offering family river cruises in 2016. Uniworld launched a dedicated brochure with 16 family sailings across its fleet. Ama announced a partnership with Adventures by Disney, which includes seven cruises on the Danube in 2016 on AmaViola and 14 on AmaViola and AmaKristina in 2017, including seven on the Rhine.
On both lines, children as young as 4 are welcome onboard, but a sail age of 7 or 8, in the case of ABD, is recommended. The sailings on both lines all take place in July and August, as well as a Christmas markets cruise.
In addition, both lines offer interconnecting cabins and onboard activities for the kids supervised by Family Hosts in the case of Uniworld, and Adventure Guides in the case of ABD.
Onboard activities on Uniworld often start after breakfast. These might include dessert making with the ship's pastry chef, a behind-the-scenes tour with the captain, tasting local soft drinks with the resident Soda Sommelier, a ship-wide treasure hunt or craft workshops.
On an ABD river cruise, expect scavenger hunts, pirate parties, crafts, a Rubik's Cube Magic Show and folk dancing.
Both also offer a great selection of kid-centric shore excursions, including visiting a castle and dressing up as a Medieval knight one day, watching Hungarian cowboys perform, going on a treetop climb or visiting a salt mine.
Both lines also offer a separate kids' dining area in the evening, and a different menu both at lunchtime and in the evening. Teens on Ama also get a separate dining area.
Choose Uniworld if you want to leave your children on the ship.
Should the parents want to go on shore by themselves, the line will keep the kids entertained in the Young Travelers Lounge, a dedicated room with a PlayStation, a wide selection of games, movies, puzzles, kids' books and candy jars.
Choose Ama's Adventures by Disney if you like destination-focused offerings.
ABD has offered far flung adventure itineraries for small groups since 2005. The aim is to let the destinations speak for themselves and the level of 'Disneyfication' of the ships is very discreet.
---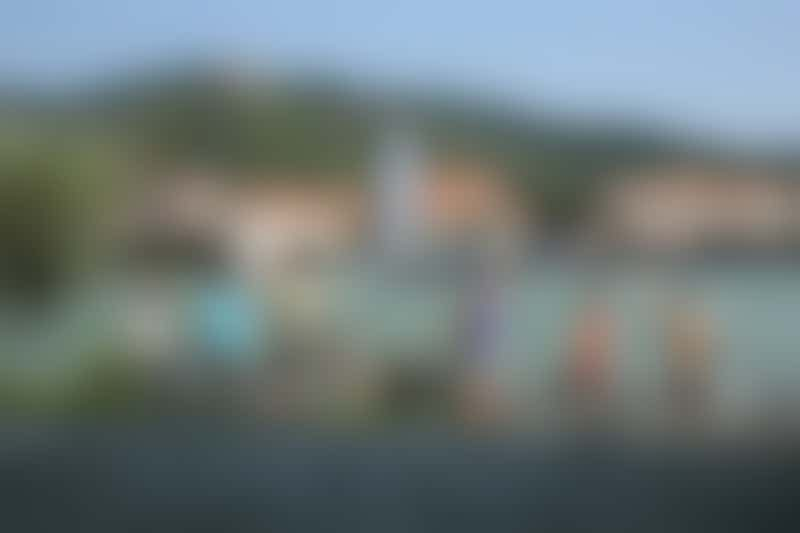 Danube - Durnstein Bicycle Tour (photo: AmaWaterways)
Shore Excursions
Both Uniworld and Ama include daily shore excursions in their prices. On both lines, you'll take walking and coach tours of cities, castles, wineries and the scenic countryside, with local guides. Both lines also offer a few optional excursions, for a fee. Tour groups are about the same size. Both lines have bicycles to use in port, but one of the big differences is that Ama has teamed up with Backroads, an active adventure biking, walking and hiking journeys company to offer bespoke tours in each destination. Uniworld offers sedate walking tours in each port, and two optional coach excursions further afield.
Note that when Adventures by Disney charters AmaViola, all shore excursions are included. Note, too, that the shore excursions are predominantly family-focused and generally more active with biking options, trips into disused mines and walks across the tree canopy.
---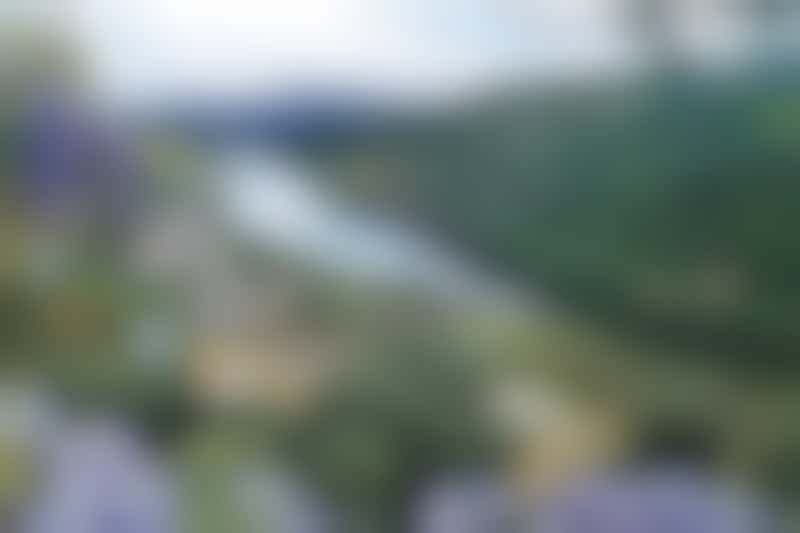 Douro River Valley (photo: AmaWaterways)
Itineraries and Fleet
Uniworld operates 19 ships, including three purpose-built Super Ships that carry 150 to 159 passengers. Uniworld sails the Rhine, Main, Danube, Moselle, Seine, Rhone, Garonne, Dordogne, Po and Douro rivers, Uniworld also sails in Egypt, Russia and Asia (China, Vietnam and Cambodia); in 2016, the company debuted in India with a 56-passenger ship sailing on the Ganges.
AmaWaterways has 21 ships, 18 of which ply Europe's rivers, which include the Rhine, Danube, Rhone, Saone, Seine, Douro, Mosel and Main. Ama has three ships operating outside of Europe: AmaPura, on the Irrawaddy River in Myanmar (Burma), AmaDara on the Mekong in Vietnam and Cambodia, and the Zambezi Queen on the Chobe in Botswana.
Both lines do Christmas market cruises.
---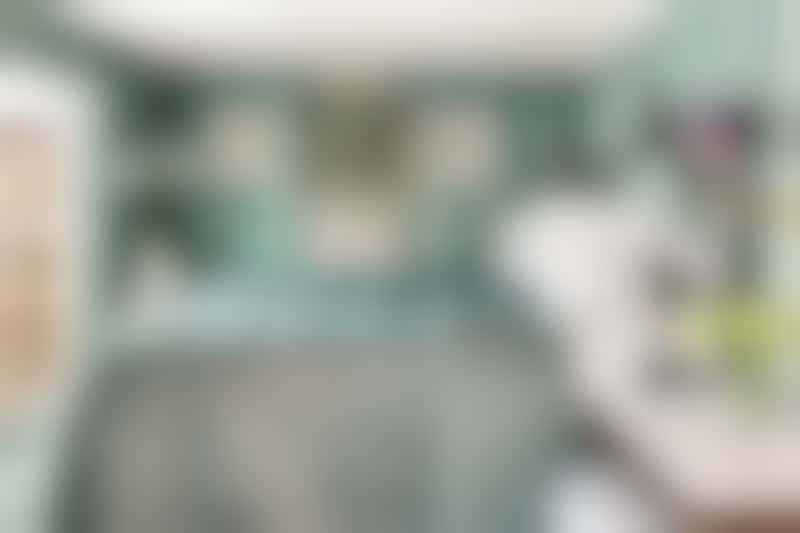 Suite on Uniworld's S.S. Catherine (photo: Uniworld Boutique River Cruise Collection)
Cabins
AmaWaterways and Uniworld cabins are about as different as you can find on two river cruise lines. While Ama goes for sleek lines and a modern, fairly minimalist approach across the fleet, every Uniworld ship is different, a reflection of the line's heritage as part of a boutique hotel group, Red Carnation.
Cabins on both lines have large TVs with on-demand entertainment systems for films and music, Wi-Fi and complimentary water. Both lines provide robes and slippers, but Uniworld beats Ama when it comes to beds: handcrafted Savoir of England, and supremely comfortable. Uniworld also boasts luxe toiletries from L'Occitane and Hermes.
Uniworld's trio of Super Ships -- SS Catherine, Antoinette and Maria Theresa -- have 64 to 73 cabins in five categories. Lower-deck cabins with fixed windows measure 162 square feet, French Balcony and Balcony cabins are 195 square feet, one-room Suites with balconies are 295 to 305 square feet and the two-room Royal Suite -- one on each ship -- is 391 to 410 square feet, depending on the ship. There is a single cabin on Catherine.
Older and refurbished Uniworld ships on the main European rivers have 54 to 63 cabins and the majority of vessels have four stateroom categories, none with walkout verandas. Cabins typically measure 151 square feet with fixed, panoramic or French balconies. Suites, with French balconies, are 214 square feet. These ships do not have single or disabled cabins.
On Uniworld ships, you'll find cabins that are individually decorated in a hugely diverse range of styles and with color schemes varying from deck to deck. On one vessel, the cabins might have a chic monotone look, with striped black and white walls, while on another ship, there will be opulent chandelier-lit interiors in rich jewel tones, with four-poster beds and lavish brocade drapes tumbling onto the floor.
A unique perk on Uniworld's ships are the butlers, who are trained at the Ivor Spencer Butler School to the standards required by Buckingham Palace. From 2016, butler service has been extended to every suite-category stateroom across the European fleet (except Russia and Portugal).
AmaWaterways' newer ships, which began with AmaBella in 2010, feature a unique-to-the-industry design in which cabins have two balconies: One is a French veranda, with floor-to-ceiling windows that open; the other is built-in balcony with a pair of chairs and a table. These cabins come in at between 210 to 235 square feet.
The "aquarium class" cabins feature small windows on the water line and average 160 square feet. The ships also feature suites, though not the largest in the industry, a very respectable 350 square feet. The newer ships also have several inter-connecting cabins, making them ideal for families.
Choose Uniworld if you want an upscale boutique hotel on water.
If you like individual style, a certain amount of quirkiness -- and lots of character, then you'll love Uniworld.
Choose Ama if you're happy with sleek lines and unfussy decor.
If you're happy with function over design, and contemporary over classic then Ama's your line.
---
Onboard Amenities
Both lines offer fitness centers, yoga and exercise classes, a salon, complimentary bikes and Nordic walking poles.
Both lines also offer swimming pools on the newer ships; Ama's are outdoor and heated, Uniworld's are indoor and heated. Uniworld's newer ships even have a small cinema. The majority of Uniworld ships also have a guest laundry, a rarity on river vessels. Both lines offer a laundry and pressing service, which is free for Uniworld suite guests.
On both ships, you'll find giant chess, x's and o's or checkers on the sun deck.
---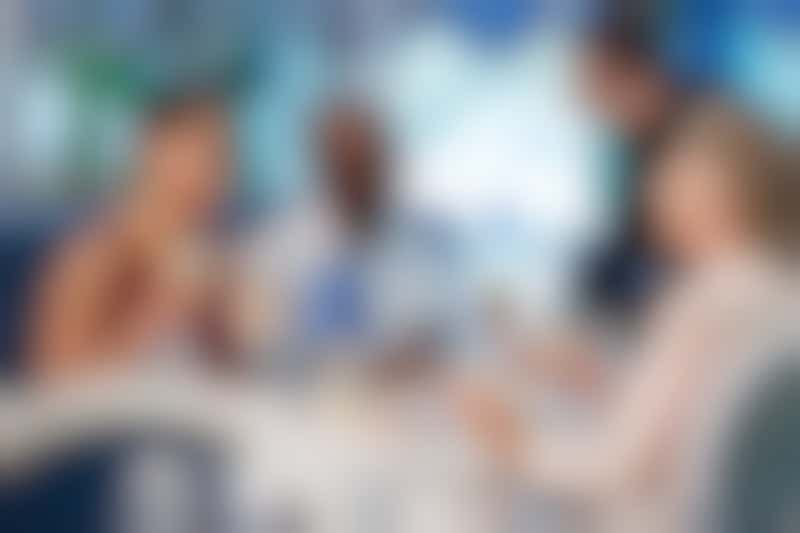 Uniworld's S.S. Catherine Dining (Photo: Uniworld)
Dining
Both lines serve buffets at breakfast and lunch, along with made-to-order items off the menu and a three-course lunch menu. Both also have one set time at dinner, usually at 7.30 p.m., which features a five-course menu and where you sit at larger tables with other passengers.
Both cater for dietary requirements, but Ama is the clear winner with a whole page at the back of the menu listing every possible dietary requirement, plus signage throughout the menu.
In terms of quality, it's Uniworld which comes up top. Where Ama cuisine is good, and occasionally very good, Uniworld's is consistently outstanding. The food is fresh, locally sourced and delicious, and often reflecting the region in which the ship is passing through, with wines to match. Service is also a notch up on Uniworld, with both knowledgeable and intuitive wait staff with an excellent command of English, unlike many of the Ama crew.
Uniworld offers an alfresco dining area -- the Sky Lounge, and its Super Ships have a sumptuous Leopard Bar, situated aft. Older vessels have the Captain's Club. The line uses both of these areas for special dinners for suite guests.
Ama has a specialty dining room -- The Chef's Table -- at the aft of the ship which guests can book for free once a cruise. The quality of the food even in here does not match a regular dinner on Uniworld.
Both lines have complimentary tea and coffee stations available 24/7 and Uniworld serves daily afternoon tea and has a bistro menu for all-day snacks. It also offers room service for suite guests as part of its butler service. Ama does not offer room service.
Neither of the lines have the formal evenings that you get on ocean ships, but you'll find a welcome cocktail event and captain's gala dinner on every cruise. Although there is no dress code on either line, passengers tend to dress a little more smartly for dinner on Uniworld.
Choose Uniworld if you like high-end, locally sourced cuisine.
Uniworld's cuisine is consistently superb, and has tremendous variety with multiple choices of fish and meat. Cuisine -- and wines -- reflect the region, and the fact that most of it is locally sourced adds to the experience.
Choose Ama if you're happy with quality food with no surprises.
Ama's dining is slightly more uneven -- sometimes a hit, but sometimes just average -- and that even extends to The Chef's Table. It's not going to make you swoon with pleasure, and the knowledge from the wait staff is a little patchy.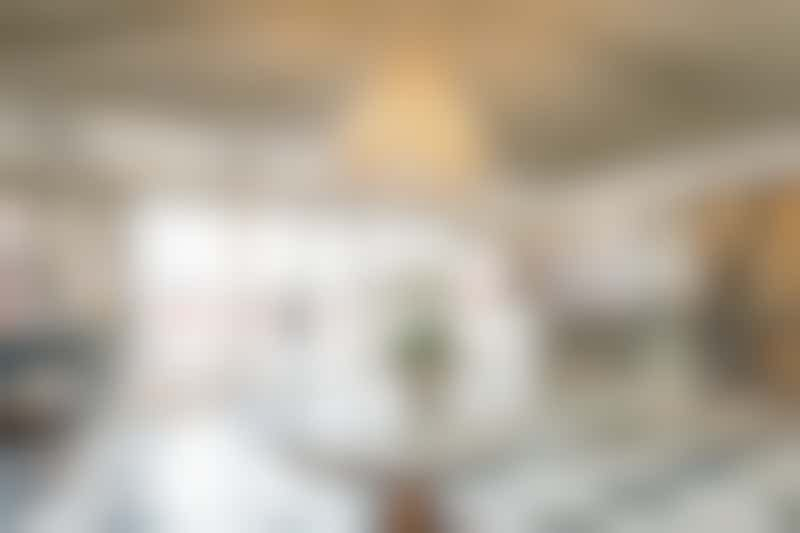 Lobby on River Empress (photo: Cruise Critic)
Bottom Line
Choose Ama if you're happy to pay for drinks (or if you don't drink), gratuities and certain shore excursions. Ama also has a slighter younger, more active clientele, as well as special charters through APT, Backroads and Adventures by Disney.
Choose Uniworld if you want a genuinely all-inclusive experience, exceptionally high service standards and some of best cuisine on the river.