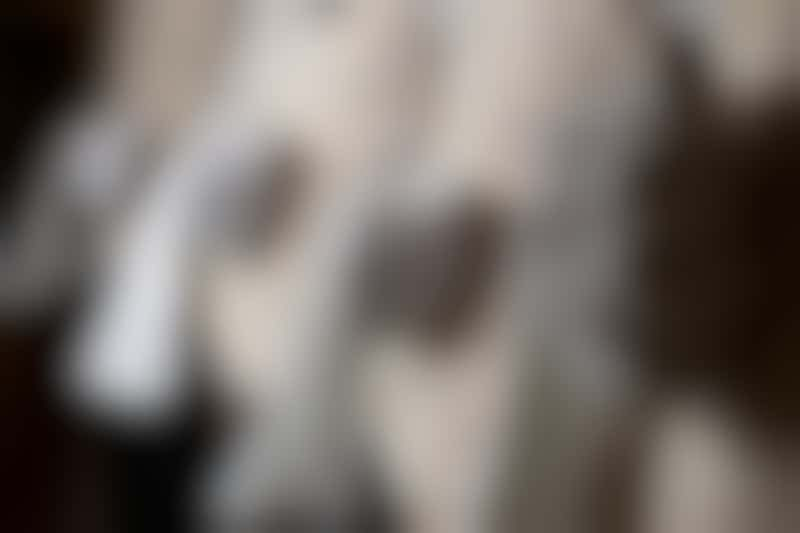 Butler service on a river cruise (Photo: Serghei ZADVORNII/Shutterstock)
Once the preserve of country estates and seagoing ships, butlers have become an increasing presence on river cruise lines, with Uniworld and Scenic among the lines that offer the service.
What It Is
Butlers on river cruise ships do many of the same duties that their ocean-sailing brethren do: assist with packing and unpacking; make reservations in the alternative restaurants or help with shore excursions; deliver hors d'oeuvres; expedite laundry, dry cleaning and pressing services; mix a martini; draw a bubble bath or arrange in-suite cocktail or dinner parties.
Our Experience
Two consecutive river vessel christenings brought back-to-back butlers into my life. Yet as the dates drew nearer, I began to feel mildly apprehensive. The idea of having a butler gave me visions of awkward interactions. Having someone wait on me hand and foot conflicts with my fairly typical "British reserve," and the thought of a stranger putting away my underwear fills me with dread.
First up was Ion on Uniworld's Maria Theresa, where the ship's 11 suites come complete with personal butler service befitting the grand decor. Ion looked every bit the part, from the tip of his starched, white wing-collar shirt to the rose in the buttonhole of his immaculate tailcoat, his pin-striped trousers, waistcoat complete with a watch chain and, naturally, white gloves.
Minutes after I boarded, Ion arrived to introduce himself and offered to unpack. Cue my first fail. For reasons mentioned above, coupled with the sudden mortifying thought that he'd come across the stash of miniature toiletries "freed" from the previous night's hotel room, I declined.
Over lunch I steeled myself and dialed Ion, asking for two dresses to be ironed. "Steamed or pressed?" he asked. (I later discover the butlers do the ironing personally rather than handing clothes to laundry staff.) Unsure, I mumbled whichever he thought best. Within 20 minutes they were back, pressed to perfection.
While I got ready for dinner, I rang for a French 75 cocktail, already knowing it wasn't listed on the bar menu. I once ordered one on a fairly upmarket cruise line and the waiter had to check with the bar first, but there was no such drink dilemma with Ion. "Certainly" came the instant reply, and five minutes later it was at my door -- on a silver platter.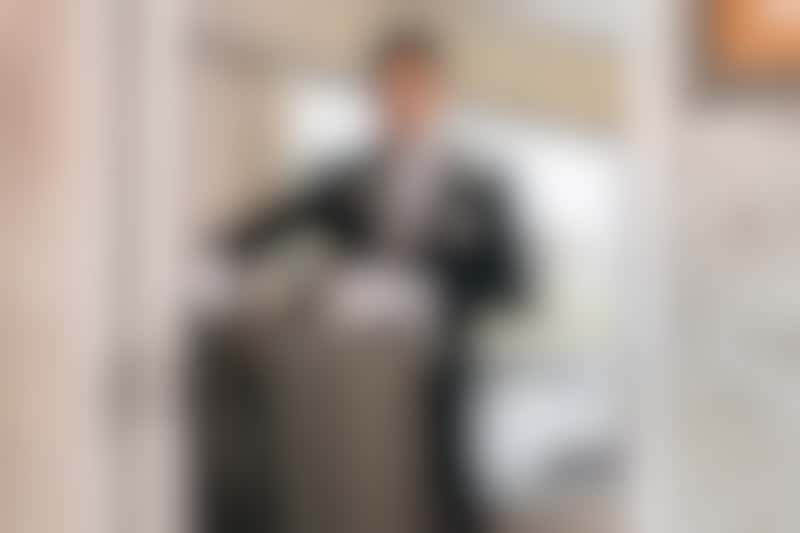 Butler service on Uniworld (Photo: Uniworld)
At 7 a.m. the next morning (butler service begins at 7 and is available until 11 p.m.), I rang for tea and a newspaper. A glass teapot filled with loose-leaf tea was set on the table and an English newspaper folded neatly in half (and yes, the dedicated Uniworld butlers, who attend butler school, do iron newspapers -- a throwback to the days when old-style newsprint would dirty your hands). I breathed a sigh of relief, feeling I was making good progress on my journey to allow someone to do mundane tasks for me... even though I turned down Ion's offer to pour the tea.
As time went on, I slowly realized that it's an absolute waste to have butler service and not use it. Ion takes great pride in his job, and butlers are there to provide special services and touches where cabin stewards leave off. The most personal thing I called upon Ion to do was reach the hook and eye at the back of my dress (I was traveling alone). It was sorted out within a second. (I have to admit that I couldn't bring myself to ask Ion to pack my suitcase for me.)
When I reached the next ship, Scenic Jasper, I met Istvan. For untried butler passengers like me, Scenic -- where every passenger benefits from butler service on a sliding scale depending on cabin category -- is brilliant. There was a welcome letter waiting in the cabin setting out the butler services I was entitled to, including early morning tea and coffee, shoe shines, booking of tables in the vessel's specialty restaurants, salon appointments and restocking of the complimentary mini-bar.
I cheekily asked Istvan to immediately stock the mini-bar fridge with only gin and tonic. The tonics were in situ when I returned and Istvan said the gin was "in progress." If it didn't arrive by cocktail hour, he would deliver a measure on ice whenever I needed.
On Scenic, the butlers carry out multiple duties, and when Istvan spotted me coming into lunch the next day -- where he was working behind the food bar -- a gin and tonic was delivered to my table as if by magic. When I returned from a shore excursion that afternoon, and despite the fact the mini-bar was now well stocked, there was a knock at the door and he arrived with another glass of my favorite tipple. Now that's luxury.
Butler service on a cruise (Photo: Robert Kneschke/Shutterstock)
Worth a Try?
River ships are compact as it is, with a high staff-to-passenger ratio. Having a butler in these circumstances might seem like an unnecessary luxury, but it's your vacation. If you love little niceties, then butler service might be the cherry on your river cruise sundae.
Things to Note
Butlers go the extra mile with personal attention to detail to make cruises memorable. They are there to make you feel special, so don't be afraid to ask them to do things.
Unlike their rather stuffy TV and film counterparts, a good butler will also quickly gauge how to interact with passengers. So you set the tone; you can share a joke and talk about day-to-day things … or not.
Show Uniworld Prices