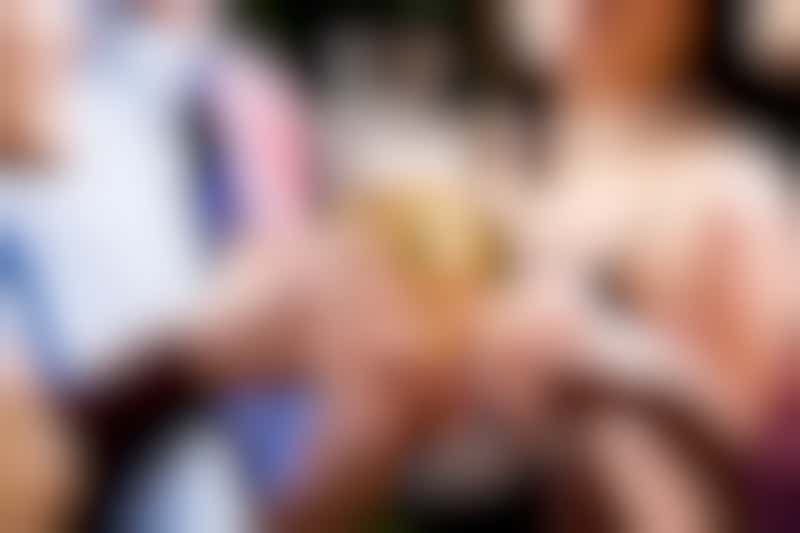 New Year's Champagne Toast
You may not be prepared for it, but the festive season is just around the corner. Yes, Christmas Day and New Year's Eve will soon be upon us, as will the rush of buying decorations and presents while working out how to make this year better than the last.
For some, the season of good will is a great time for a getaway. The stress of the year has taken its toll, so many will pack up the presents and head for sunnier climates or exotic locales.
One great way to escape the cleaning and cooking, yet still enjoy tinsel and turkey, is to take a cruise. The majority of cruise lines get into the festive spirit for December 25, December 31 and the days surrounding, so why not give it a go? Here's what you can expect.
U.K. lines generally offer decorated ships and Christmas-themed events, such as carol-singing and pantomimes. Plus, just think of the Christmas dinner you can tuck into -- all the trimmings and more -- without lifting a finger.
If you are onboard a ship for New Year's Eve, you'll find that festivities vary from a low-key dinner and countdown to glitzy and glamourous celebrations.
Every cruise line puts its own spin on holiday cheer. Keep reading for a roundup of onboard celebrations from U.K. lines, and enjoy! (And, if you're interested in American lines, check out our companion story: Onboard Holiday Festivities.)
Cunard
Seasonal style: Traditional, classy and British -- with a nod to the Yanks.
**Thanksgiving:**A traditonal turkey dinner with all the trimmings will be served.
Hanukkah: Cunard will have a selection of Kosher meals for passengers on request including the traditional potato latkes dish. Cunard will also have a Rabbi onboard each of the ships, who will conduct Hanukkah services and a Weekly Sabbath. A Menorah will be lit in all of the public rooms such as the Grand Lobby. The festival will be celebrated over the traditional eight day period from from December 6th to 14th and a candle will be lit each day. Hanukkah services have been scheduled for 17th December and subsequent days organised by the entertainment director and the onboard Rabbi.
Christmas: Each ship will feature a choir usually from a nearby cathedral to greet passengers when they arrive onboard during the Christmas period. Christmas voyages with Cunard extend over the New Year. Queen Mary 2 is heading to the Caribbean for a 26-night round-trip voyage from Southampton, departing on 22 December; Queen Elizabeth is setting sail on a 12-night "Canary Islands Celebration" cruise on 17 December; Queen Victoria is also offering a "Canary Islands Celebration" cruise which lasts 14 nights, departing on 22 December. All three ships will be festooned with trees, wreaths, poinsettias, ornaments, nutcrackers, gingerbread cottages and twinkling lights and the chefs will produce their annual gingerbread village. Father Christmas will lead a parade into the Queens Rooms where he will hand out gifts to the kids and there will also be a Christmas Party and family activities. There will be caroling and traditional British Christmas dinner with roast turkey and Christmas pudding. Choirs on board are made up of guests and the individual ship's Theatre Company on Christmas Day. Each ship will feature periodic "snowing events" whereby special festive activities are conducted under a light snow fall (simulated). Catholic and Protestant clergy will also be in attendance offering a weekly Sunday Mass, a Midnight Mass on Christmas Eve and a Christmas Day Service. There's also seasonal entertainment which can feature well-known names from West End shows and characters from popular television programmes.
New Year's Eve: Passengers will have festive fun at the black-tie gala dinner and ball with horns, hats, streamers and blowers.
Cruise & Maritime Voyages
Seasonal style: Traditional elegance
Christmas: CMV's Christmas cruises are sold out and at time of writing are on wait-list only. Marco Polo has a three-night "Festive Ireland" cruise from Avonmouth; and a 14-night "Christmas & New Year" cruise on December 22 from Avonmouth to the Canary Islands and Madeira. Magellan's Magellan's "Christmas Market and Shopping" cruise departs from Tilbury for Amsterdam and Antwerp on 18 December; while the 15-night "Christmas & New Year" cruise heads to the Canary Islands and Madeira from Tilbury on 21 Dec.
Embarkation day: The ship will be decorated festively and hot mulled wine will be served on arrival in the passenger terminal.
Christmas Eve: This year all passengers will get a personalised CMV gift (cufflinks for men and a pocket compact mirror for women); delivered on Christmas Eve with a handwritten Christmas card.
Christmas Day: The day will start with a Christmas Service, and the Captain will make a morning Christmas announcement. There will be a formal gala dinner with Christmas decorations for every table and a glass of wine for every passenger. This will be followed by a Christmas pantomime.
New Year's Eve: There will be a formal gala dinner with a glass of wine for every passenger. At midnight a glass of Champagne will be offered to all passengers and there will be balloons around the ship. Goodie-bags will be handed out to every passenger at a deck party to take full advantage of the Madeira Firework Display.
Fred. Olsen Cruise Lines
Seasonal style: Traditional festivities
Christmas: Fred. Olsen offers a selection of seasonal sailing options aimed at escaping the winter cold for warmer climes. All four of its ships will be adorned by trees and traditional festive decorations. For 2016 two new itineraries over the Christmas and New Year period have been created. Following its 26-day top-to-toe refurbishment in late-November, Black Watch will undertake Fred. Olsen's first-ever Round Britain Christmas cruise -- "Tinsel & Hogmanay" sailing from Tilbury on 22 December. This 11-night cruise visits Falmouth, Cobh, Dublin and Belfast before docking in Leith for two nights from 30 December -- allowing plenty of time to enjoy Hogmanay in Edinburgh -- brave souls can join the throng of revellers in Princes Street for the stunning fireworks at midnight. A slightly warmer Yuletide sailing is a 14-night "Caribbean Christmas & New Year" fly/cruise on Braemar departing Bridgetown, Barbados on 22 December with New Year's Eve in Tortola in the British Virgin Islands. A more traditional Festive Season cruise aboard Boudicca is an 18-night sailing from Liverpool on 18 December taking in the Canary Islands with New Year's Eve in the port of Funchal for a bird's eye view of the fireworks. Balmoral is following a similar itinerary to the Canary Islands and Madeira on an 18-night cruise departing Southampton on 20 December with Hogmanay in the Santa Cruz, Tenerife where there's a fireworks display that vies for a place in the record books with Madeira.
Christmas Eve: There is a chaplain onboard each ship conducting services, including Midnight Mass on Christmas Eve.
Christmas Day: All Fred. Olsen's ships will be at sea on Christmas day. The line will serve Christmas cocktails before a traditional Christmas dinner and entertainment which includes Christmas-themed shows, carol concerts, Christmas arts and crafts classes and a seasonal quiz. This year a gingerbread village will be created by the talented Galley staff.
New Year's Eve: On New Year's Eve there will be a formal dinner with a special menu across the fleet. There will also be fireworks (on all but the Caribbean itinerary).
Hurtigruten
Seasonal Style: Christmas Norwegian-style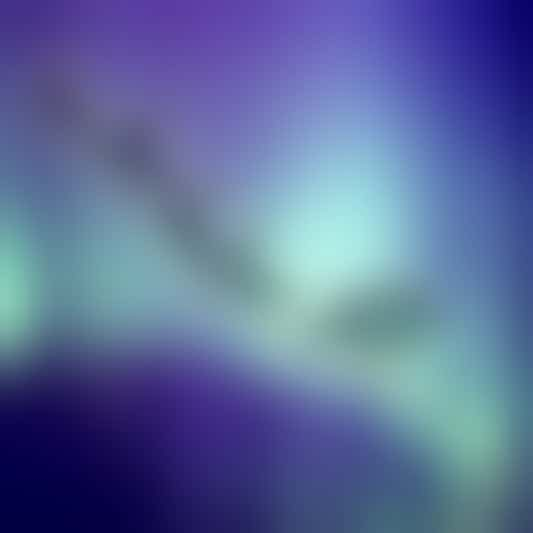 Santa Flies by the Northern Lights
Christmas: Hurtigruten's vessels operate a year-round daily passenger and freight shipping service calling at 34 ports on their 1,250-mile, 11-day roundtrip voyage along Norway's western and northern coastline between Bergen and Kirkenes – a snowball's throw from the Russian border beyond the top of Norway. On board the fleet of eleven ships in Norwegian waters over the Festive Season passengers will enjoy a host of seasonal activities including making Christmas decorations together with fellow passengers and crew; as well as learning Norwegian carols and communal singing. Other Christmas-themed pursuits involve decorating gingerbread houses with shipmates and crew in addition to decorating the ship's Christmas tree.
Christmas Eve: All Hurtigruten ships will dock in their respective destination ports for 24 hours. Guests are invited to attend Christmas Eve services at local churches before returning to celebrate with fellow guests and crew members. Observing Norwegian traditions they will then tuck in to an elaborate smorgasbord (buffet) with coffee and cake being served in the bar. "Julenissen", the Norwegian Father Christmas, will pay a visit.
Christmas Day: "God Jul," the traditional Christmas greeting in Norwegian, will be heard throughout the Hurtigruten fleet. Guests can head to local churches for Christmas Day services before a lavish brunch is served in the restaurant during the day, while at dinner there's a Yuletide buffet with Norwegian specialities - including "Julekake", a sweet Christmas bread with raisins, candied lemon peel, nuts and cardamom; and "Julegrot", a Christmas porridge. Passengers wanting to experience a true Norwegian winter on shore can join the Wilderness Adventure camp excursion which includes reindeer-driving, plus dog-sledding or a snowmobile safari.
Boxing Day: Another buffet will be offered in the restaurant followed by a Boxing Day dance.
New Year's Eve: "Godt nyttår", the Norwegian New Year greeting, is heard on board Hurtigruten ships when the New Year arrives. Passengers are treated to a New Year banquet with dancing after dinner in the bar and at midnight fireworks light up the dark skies. Passengers onboard MS Vesteralen will be in the Arctic capital of Tromsø for Christmas, where they can visit the Arctic Cathedral. On New Year's Eve both Kong Harald and Nordlys will be in Tromsø.
P&O Cruises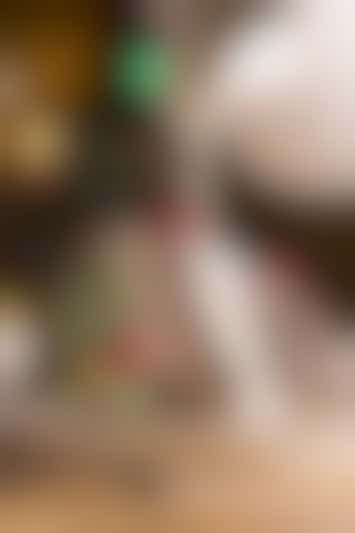 Christmas Pudding
Seasonal Style: Traditionally British with all the trimmings.
Christmas: P&O Cruises certainly enters into the Christmas spirit with unbridled gusto. All seven ships in the fleet are decorated with a total of 249 Christmas trees and over 44,000 decorations. There's also an impressive range of festive itineraries to choose from including a 14-night cruise onboard Oceana, departing on 21 December for the Canary Islands with Christmas Day spent at sea and the New Year's Eve fireworks display can be experienced in the port of Funchal. The adults-only Oriana is offering a similar voyage to the Canary Islands and Madeira -- this 16-night cruise, departing on 18 December, spends both Christmas Day and New Year's Eve at sea. Azura heads to the Caribbean on 23 December for a 14-night fly/cruise with Christmas Day warmed by balmy tropical breezes and Hogmanay in San Juan, Puerto Rico. A very unusual festive cruise is offered aboard the adults-only Arcadia which heads to the Baltic for a nine-night cruise on 19 December with Christmas Day at sea. The perennially-popular Ventura is heading off for a four-night cruise on 29 December calling at Bruges before overnighting in Amsterdam for the New Year's Eve celebrations.
Christmas Day: 158 chefs across the fleet will cook a delicious traditional dinner of approximately 1,100 turkeys accompanied by all the trimmings which will be washed down with more than 600 bottles of Champagne. Father Christmas will also make an appearance and will hand out over 21,000 gifts to P&O Cruises' guests. There will also be a range of Christmas entertainment including a crew pantomime, a grotto (on family friendly ships), children's choir and nativity, matinees for families on Christmas Day, festive arts and crafts for children, great British festive films, live broadcast of the Queen's speech, traditional multi-denominational midnight mass and special Christmas Eve, Christmas Day and Boxing Day menus.
New Year's Eve: There will be a five course gala dinner in the dining rooms followed by live music, West End style shows or comedy acts, and then there is a countdown to midnight in all the bars and nightclubs.
Saga Holidays
Seasonal Style: Traditional celebrations for the 50+ crowd
Christmas: Saga Pearl II will be sailing on a 17-night "Festive Cruise to the Canaries" departing Southampton on 20 December. Christmas Day is spent at sea and New Year's Eve will be in Funchal. Saga Sapphire will be offering 21-night "Mediterranean Christmas" cruise departing Southampton on 20 December. Christmas Day will be spent at sea and New Year's Eve will be enjoyed in the timeless surroundings of Valletta, capital of Malta.
Christmas Eve: There will be an onboard carol service on Saga Pearl II; while aboard Saga Sapphire there will be a carol service followed by Midnight Mass with the crew taking part singing hymns and recreating the Nativity scene.
Christmas Day: Passengers can enjoy a host of festivities including a merry cocktail hour followed by a traditional Christmas lunch.
New Year's Eve: Passengers on Saga Pearl II will begin 2017 with a bang watching one of the best fireworks displays on the cruising roster at Madeira. Saga Sapphire will be seeing in the New Year in Valletta where there will be a fireworks display that will illuminate the sandstone ramparts of the Grand Harbour. The following day passengers having a chance to visit the impressive Palace of the Grand Masters and the baroque masterpiece that is St. John's Co-Cathedral to marvel at Caravaggio's Beheading of St John the Baptist.
Thomson Cruises
Seasonal Style: Social and fun with a traditional feel
Christmas: The ships are decorated with holiday wreaths, Christmas trees and lights, and signs proclaiming traditional holiday greetings for their seven-night festive cruises. Thomson Dream is sailing on a "Cuban Fusion" itinerary over Christmas, departing from Montego Bay, Jamaica on 20 December. TUI Discovery sets sail from Bridgetown, Barbados on Christmas Day bound for its "Paradise Islands" cruise. Thomson Majesty is scheduled to undertake a one-off "Canarian Christmas" sailing departing Santa Cruz, Tenerife on 23 December. Thomson Celebration has an "Arabian Nights" cruise from Dubai that sets sail on 21 December. New Year's Eve sailings are as varied as they are exciting. Thomson Dream embarks on its "Mayan Treasures" cruise from Montego Bay, Jamaica on 27 December. TUI Discovery has a "Tropical Delights" departure from Bridgetown, Barbados which sets sail on New Year's Day. Thomson Majesty is heading from Santa Cruz in Tenerife on 30 December for a special "Midnight Magic" cruise. Thomson Celebration has a "Cities of Gold" sailing from Dubai on 28 December.
Christmas Eve: Special carol and multi-denominational services will be held by clergy onboard all ships at midnight.
Christmas Day: The cruise director and staff will offer several holiday-themed shows throughout each cruise, and at least one seasonal movie will be shown. Santa Claus makes an appearance with gifts for the kids, and a traditional Christmas dinner is served. There will also be multi-denominational services on Christmas Day.
New Year's Eve: Passengers are provided with hats, party favours and noisemakers, as well as complimentary Champagne to see in the New Year.