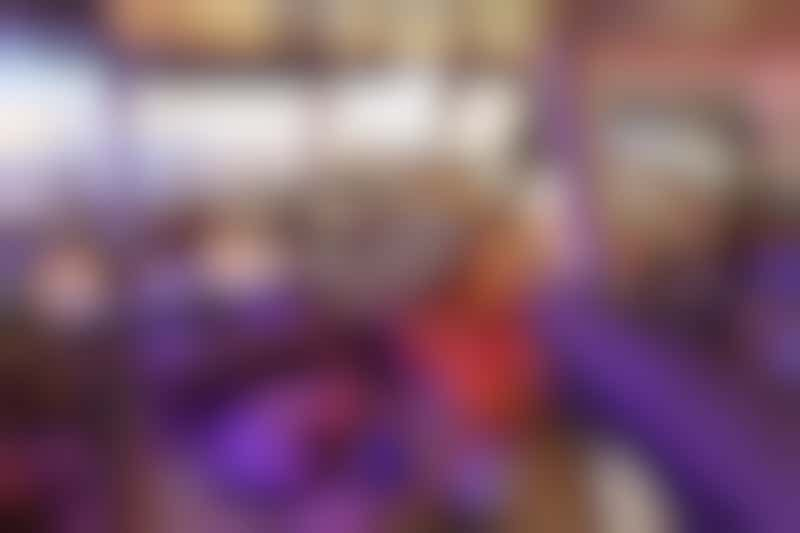 Two70 on Anthem of the Seas (Photo: Cruise Critic)
If you think cruise ship entertainment is stuck in the past, paying homage to old-time rock-and-rock and feathered Vegas showgirls of yesterday, you haven't been to Two70 on Royal Caribbean. This cutting-edge theater employs the latest technology to offer a 21st-century take on the cruise ship song-and-dance production show.
What It Is
Royal Caribbean's Two70 is a two-deck-high venue at the back of the ship, named for the 270-degree sea views out its giant floor-to-ceiling windows. By day, it's a lovely hangout with comfy couches and easy chairs throughout, and tall tables and chairs at the back. The adjacent complimentary Cafe Two70 offers breakfast, lunch and snacks -- both pre-prepared and made to order -- to go, so you're never far from food if you get the munchies.
But the venue's real claim to fame is its evening performances. Then, the windows transform into Vistarama, an ultra-HD screen more than 100 feet wide and 20 feet tall. Vistarama's 12k resolution is nearly twice that of any IMAX screen. In front of this backdrop, six robotic screens or "roboscreens" are fixed to a scaffold, located above a circular, multi-level stage. Each is attached to a robotic arm that is programmed with as many movements as a human arm, calibrated to within a thousandth of a millimeter so they can all move in sync or independently of each other.
The two sets of screens are then used to project fantastical images or backdrops to complement the singers, dancers and acrobats performing shows, such as "Spectra's Cabaret," currently on Anthem of the Seas. The robot screens move with a fluidity that is almost human, and can become characters in the show, as well as "dancing" scenery. The show itself is more an excuse to show off the technology and fun dance numbers, so there's not really a plot. Come early to snag a good seat -- the first row of the balcony is ideal. If you sit in the couches along the aisles, you might be serenaded or pulled up to dance by a performer; if this is not your idea of a good time, choose a seat elsewhere.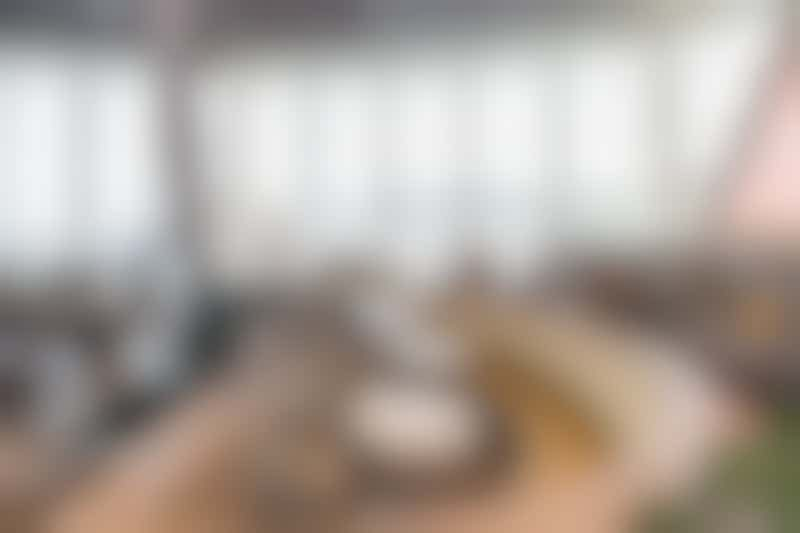 Two70 on Anthem of the Seas (Photo: Cruise Critic)
Price
Shows in Two70 are free -- as is food in its cafe -- but you do need to make reservations ahead of time to see the show, due to the limited seating capacity of the performance space.
Ships
Two70 is found on Royal Caribbean's Anthem, Ovation and Quantum of the Seas, but Anthem of the Seas is the only ship of the three that caters to North American and European travelers. Ovation and Quantum of the Seas are both based in Asia and marketed to Chinese cruisers, with Ovation spending a limited time in Australia.
See photos of Two70 on Royal Caribbean's Anthem of the Seas.
Show Prices