Basel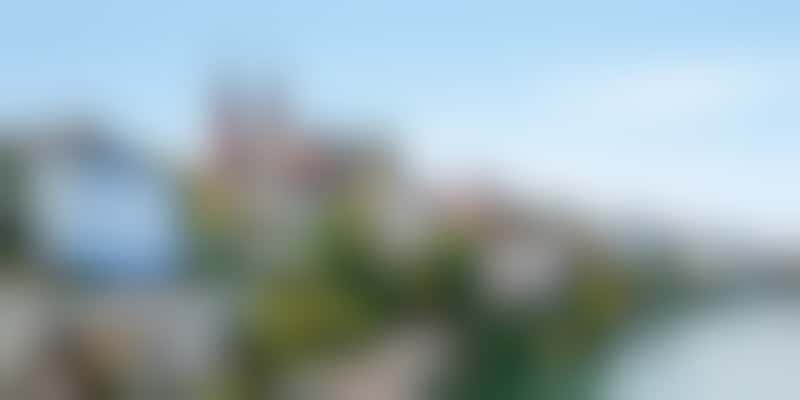 Basel, Switzerland (Credit: Alamy/Viking)
Our Rhine River vacation was drawing to a close when we reached Basel, Switzerland, a charming city that quickly captured our hearts. Choosing to extend our stay by two nights with a post cruise extension through Viking, we planned to fully immerse ourselves in Basel's allure and celebrate my dad's milestone birthday. After settling into our comfortable hotel, arranged by Viking and located in the city center, we ventured out to explore Basel's historic old town. The narrow cobblestone streets and beautifully preserved buildings, each with its own story to tell, were an architectural treat. During our exploration, we couldn't help but be drawn to the vibrant activity along the river banks. We observed locals engaging in a unique Basel ritual—drifting leisurely in the river with their Wickelfisch swim bags. These brightly colored, waterproof bags, designed to protect belongings while their owners cooled off in the river, were an ingenious solution that underscored the city's deep affinity for its waterways.
On the day of my dad's 90th birthday, we organized a special celebration with the help of the Viking representatives at the hotel. We chose Walliser Kanne, a traditional Swiss restaurant nestled on a quiet cobblestone street in downtown Basel, as our venue. Its rustic charm and elegant atmosphere perfectly set the stage for our celebration.
Our dining experience at Walliser Kanne was a culinary delight. We started with their renowned fondue, a rich, creamy dish that set the tone for the meal. This was followed by shared main courses of Wiener Schnitzel and Lammbraten, a Swiss specialty featuring tender, marinated lamb roasted to perfection. A bottle of Bordeaux wine, with its complex flavors and aromas, complemented our meal beautifully. Dessert was a nod to Swiss indulgence. My dad enjoyed a classic apple strudel, its flaky pastry and sweet filling paired perfectly with a scoop of ice cream. I opted for a Swiss cherry pie, a delightful mix of sweet, tangy cherries baked in a buttery crust, served with ice cream. The restaurant went the extra mile, presenting my dad's dessert on a plate with "Happy Birthday Lee" elegantly written in chocolate. It was a thoughtful touch that rounded off our birthday celebration perfectly and marked a fitting end to our exploratory journey, filled with family bonding and memorable experiences.
Reflecting on our Rhine River cruise from Amsterdam to Basel, the trip was as much about the shared experiences and quality time spent with my dad as it was about the beautiful landscapes and historic cities we explored. Navigating shared living spaces, we bonded, had a few laughs, and created lifelong memories. The personal attention we received during the cruise was remarkable. Notably, the crew remembered our names from day one and a server even remembered our drink orders from a Viking ocean cruise we had taken two years earlier.
This level of detail and care from the Viking crew, combined with the support of fellow passengers, greatly enhanced our journey, making the challenges of traveling with an elderly parent easier to navigate.
In essence, this trip was a perfect blend of adventure, relaxation, and humor, all underscored by an unparalleled level of service. The memories of this cruise, with its unique shared experiences, will forever hold a special place in our hearts.